My baby is no longer a baby! And now that he's "grown" we updated him to a big boy room.
It started innocently enough, we moved his furniture to convert his crib into a headboard and I decided to touch up his paint which snowballed into me to painting his entire room a different color at 6:30 at night. Yeah, poor planning, the story of my life. At least we had the paint on hand (it was a reject from my never-completed office makeover).
Luckily I'd picked up a few things from Target's pillowfort line when it first came out so (after all the painting) I just had to print some new artwork and get everything hung. Links to everything are at the bottom!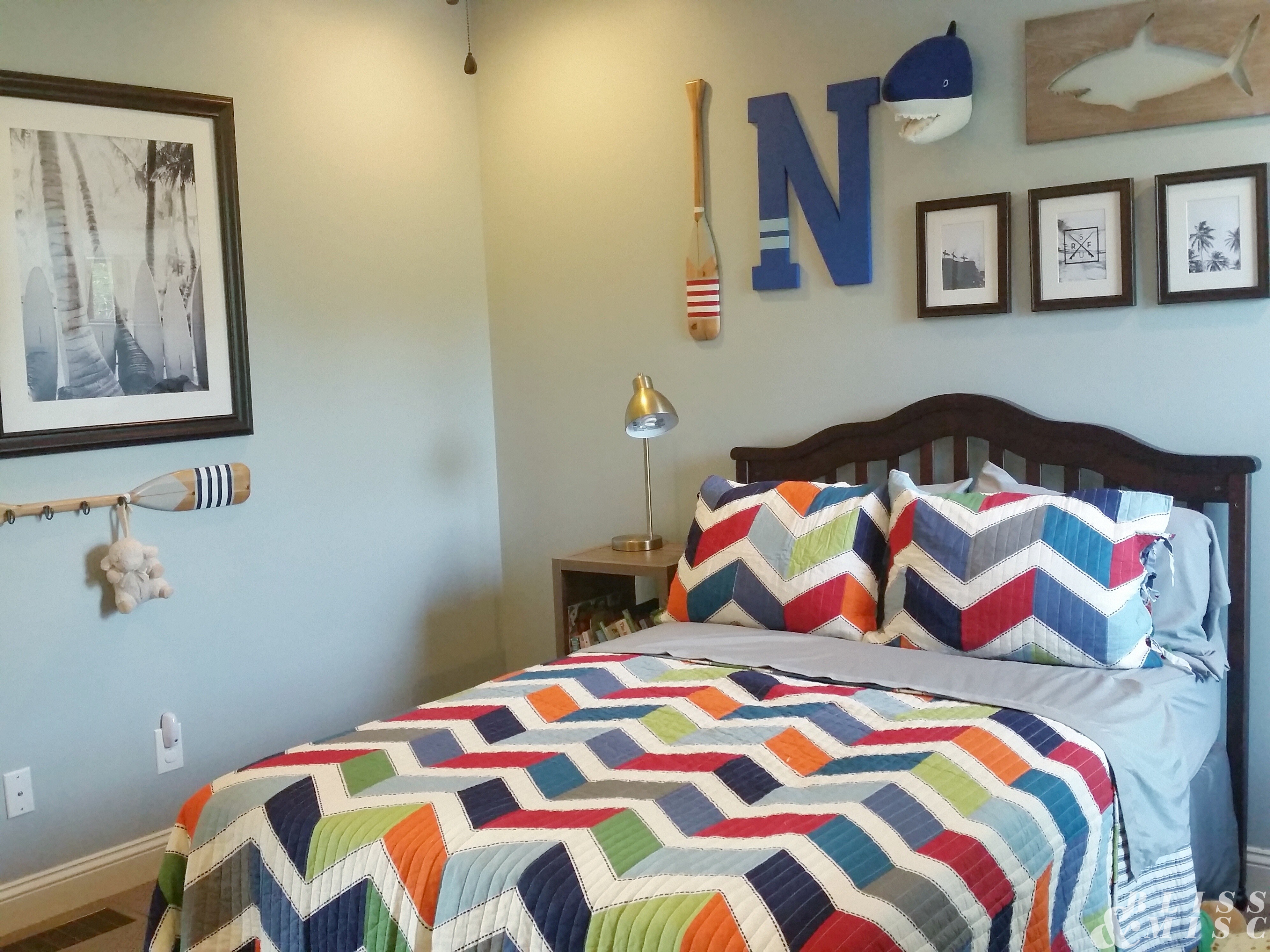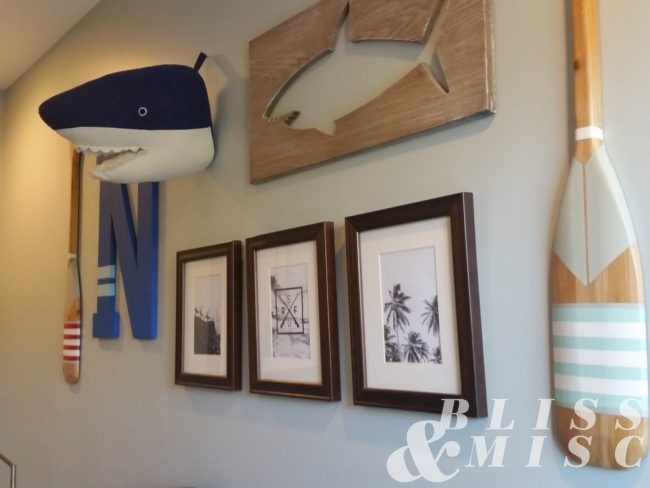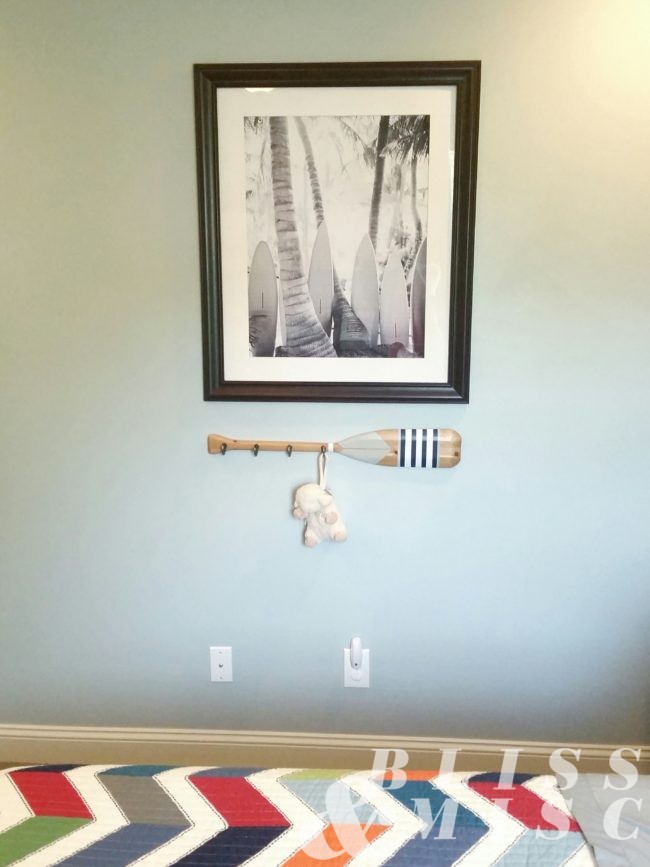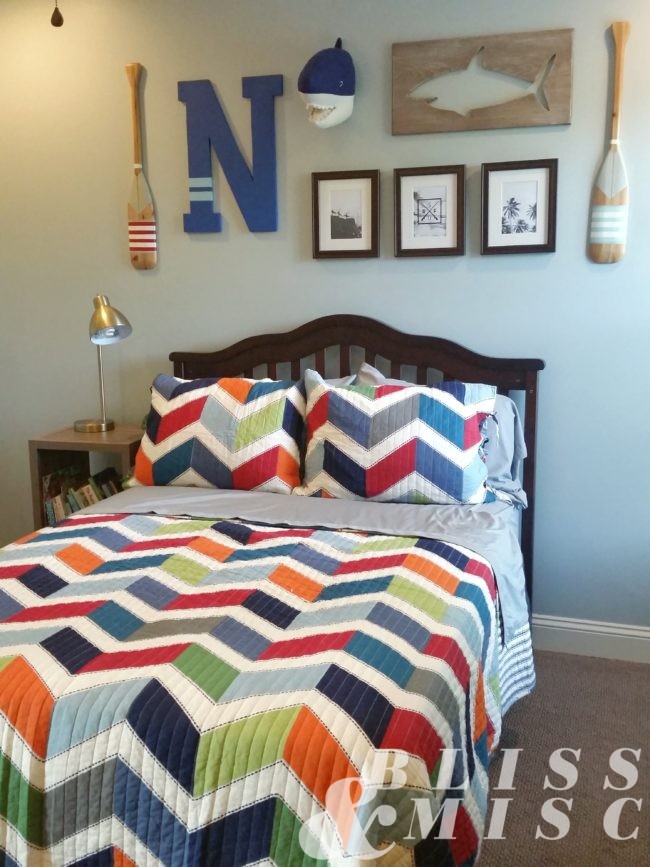 Quilt – Daniel Bedding: Sheringham Road | Shark Head | Shark Plaque | Wall Oars | Hook Oar