Just a quick update on the basement progress (which means we're actually making some).
Construction started on the 1st of November. They framed out all our walls and the ceiling that day. We chose to lower the whole ceiling in the first room to avoid a weird soffit situation.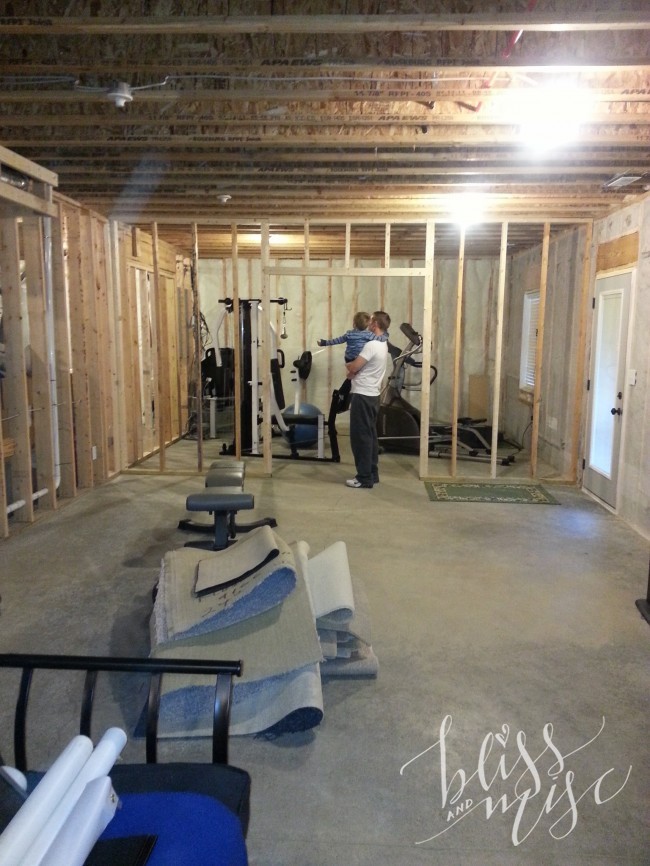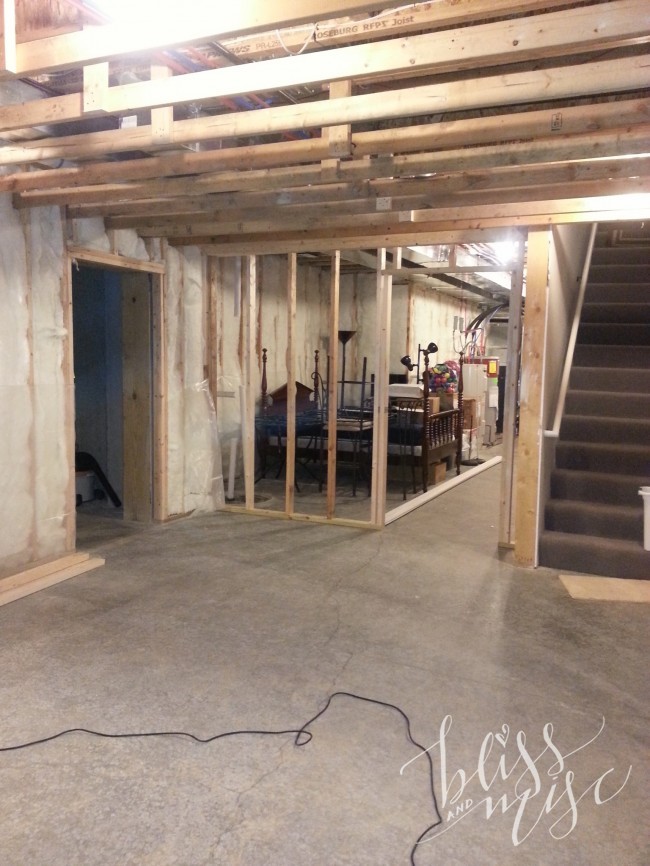 Electric was wired on the 12th. It's nice to have light switches in the right places now! We even got some light fixtures installed in our guest bathroom while they were here.
Drywall was delivered the next day.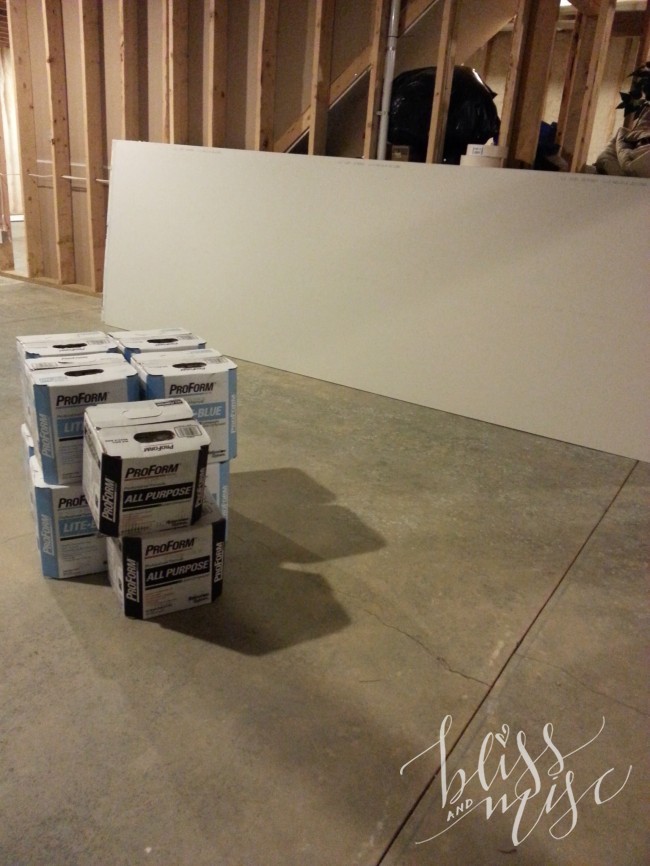 And was installed that following weekend. It's so weird to see it with real walls, but it's exciting to see it actually come together.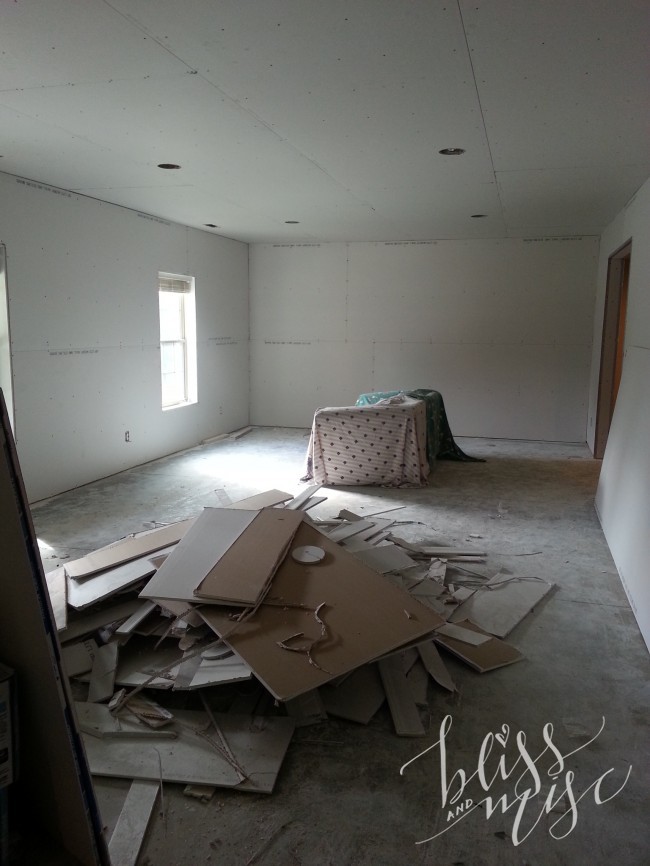 All this week the drywall finishers have been muddying and sanding the walls.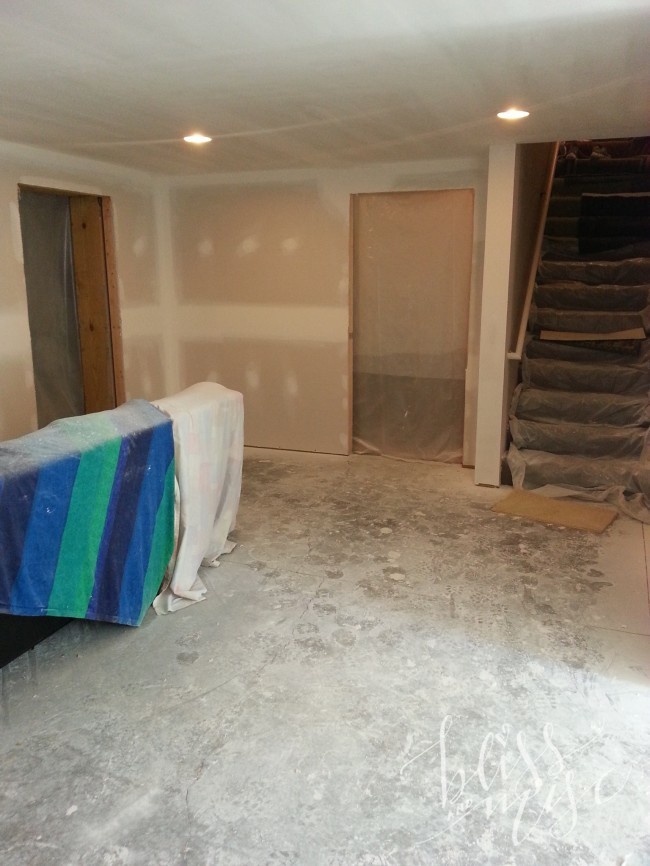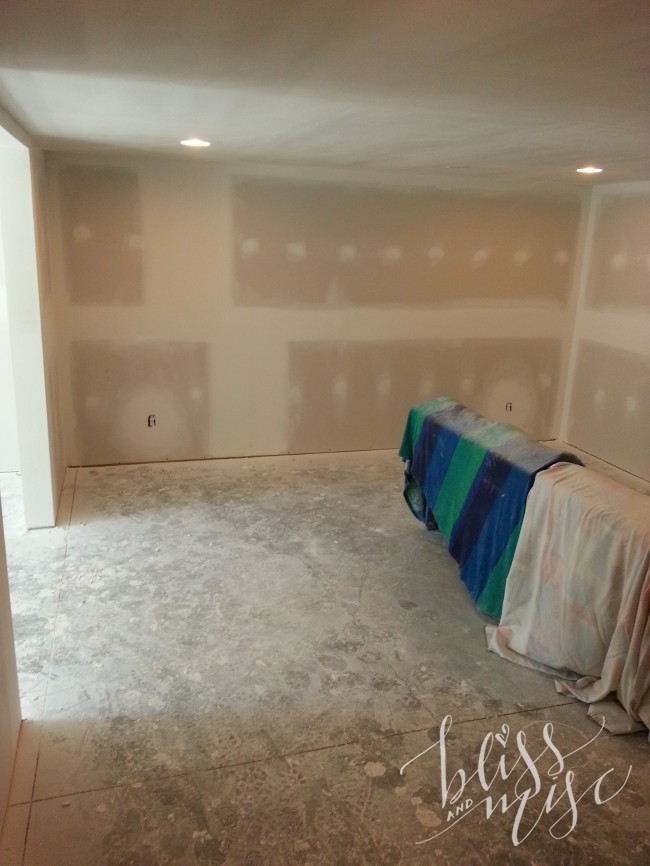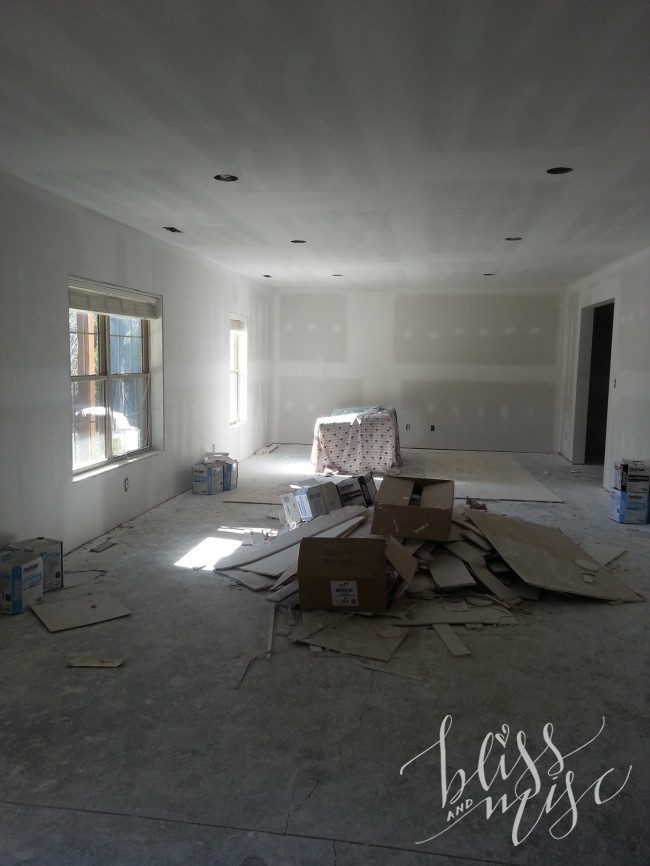 The cleanup crew is scheduled for tomorrow (good thing too…since that's a BIG pile of stuff). On the plus side I've been able to work down there on a Christmas gift I'm building for the boys without worrying about making a mess (more on that soon…unless it doesn't turn out and then I'll pretend like it never happened). I'm excited that progress has been made this quickly. Next up all the fun stuff…paint, trim and carpet!