Evan has obsessed with Legos ever since he was about 4. So when we discussed what he wanted for his birthday theme this year it was definitely "LEGOS"!
Invitations
---
I designed them with some extra touches (glitter Legos cut-outs…sparkly).
Decorations
---
We created some giant legos from boxes, tablecloths and plastic plates.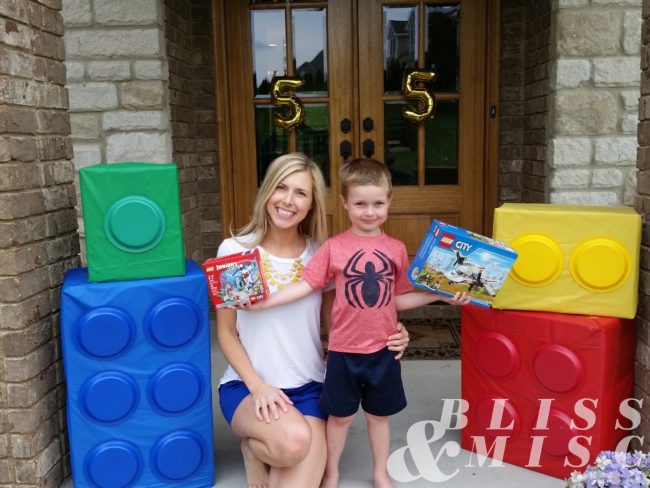 Since it was his "Golden Birthday" I got this gigantic balloon and created a backdrop with streamers (sooo much easier than hanging them across the ceiling).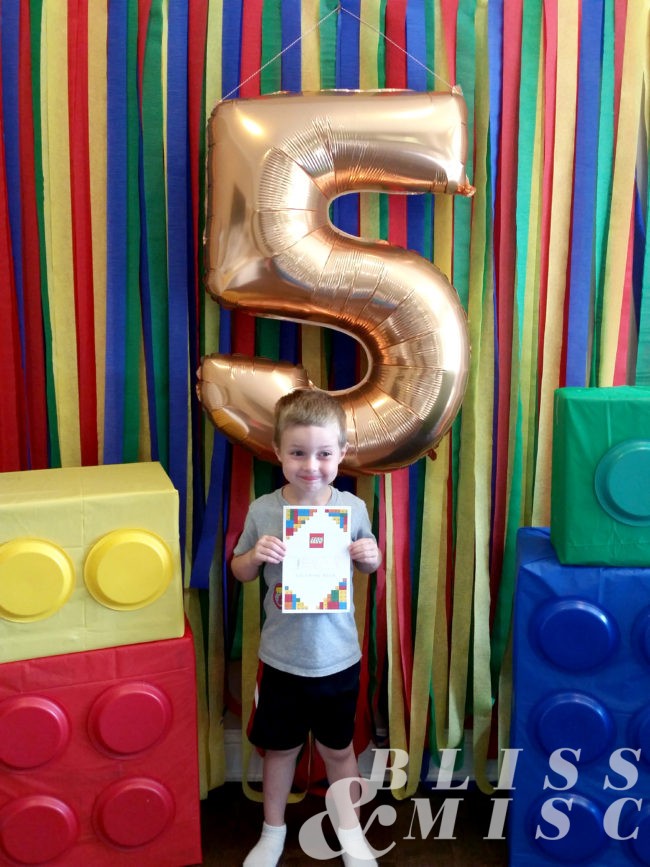 In our basement we created big Legos on the wall (this ended up being the most difficult since the tape didn't want to stick to the plastic table cloths and I ended up having to hot glue the tape to them).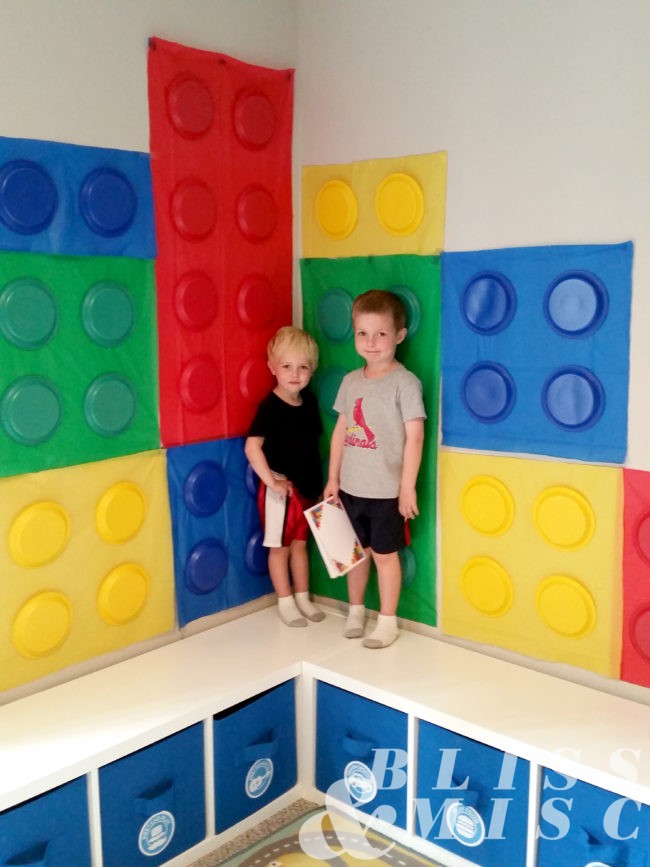 The Cake
---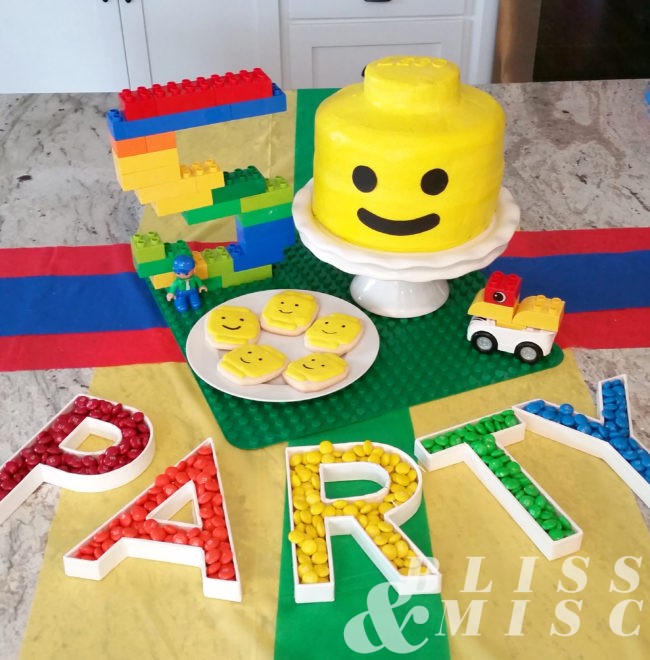 With the help of some sugar paper I created a Lego head cake. I also made some lego head cookies that the kids could draw on with edible markers. Lucky for me we had tons of Legos to use for decorations!
Activities
---
Along with the cookies to decorate, I printed out some Lego Movie masks. The kids had fun picking out which character they wanted to be.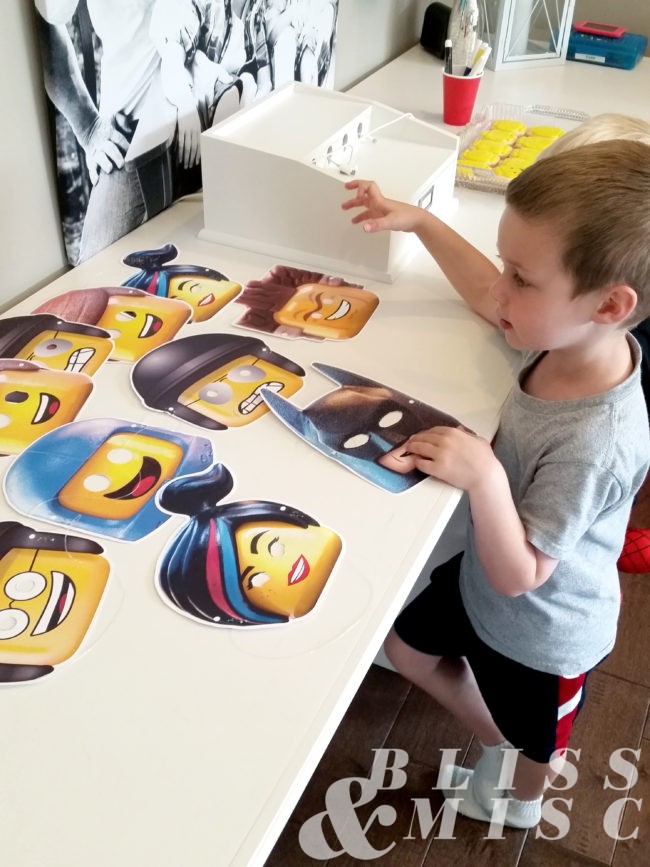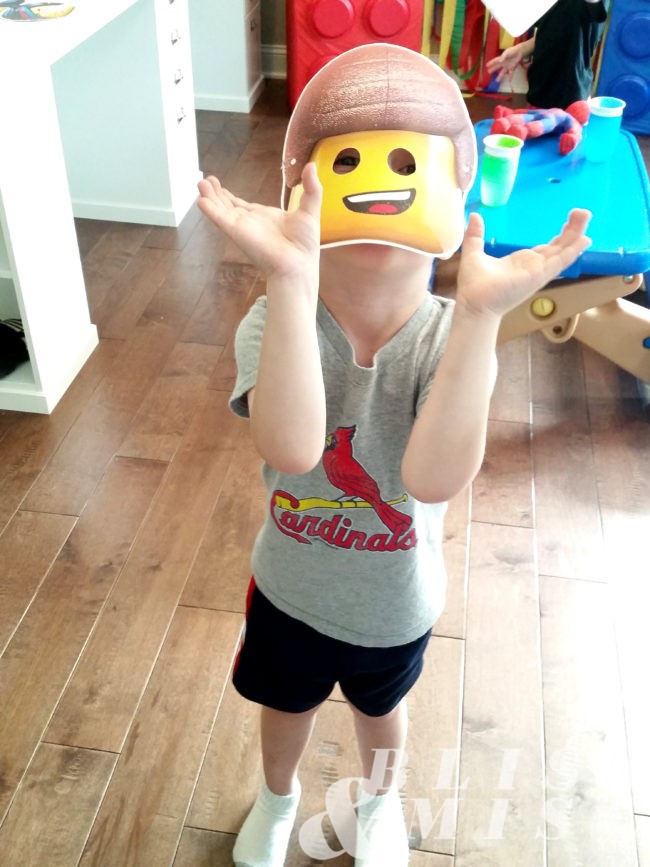 I also created an activity book. These stackable crayons from Target's Spritz line matched the theme perfectly.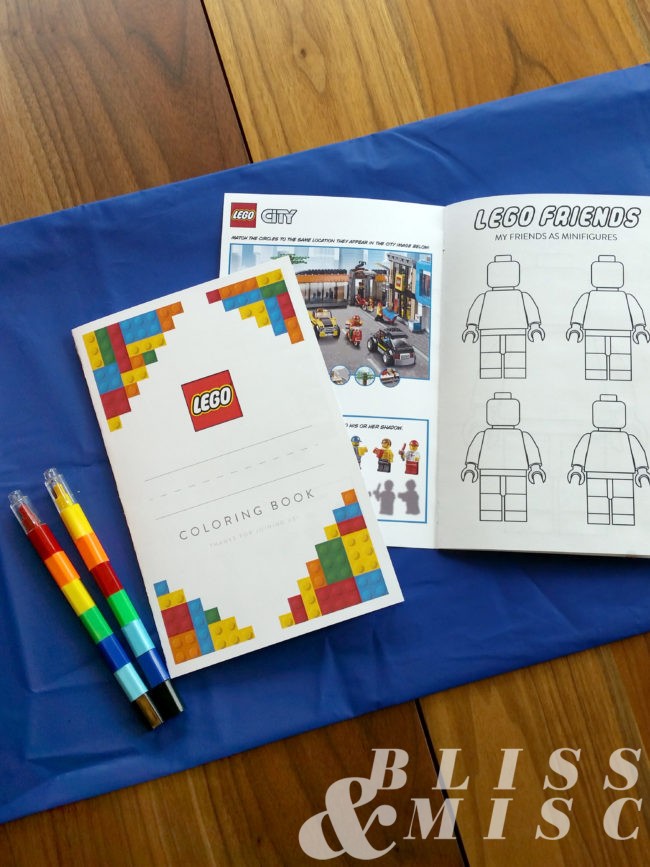 The Gift
We ended up being super lucky to have the Legofest Tour in town and it was on his actual birthday. I created a "ticket" for him so we could tell him about it.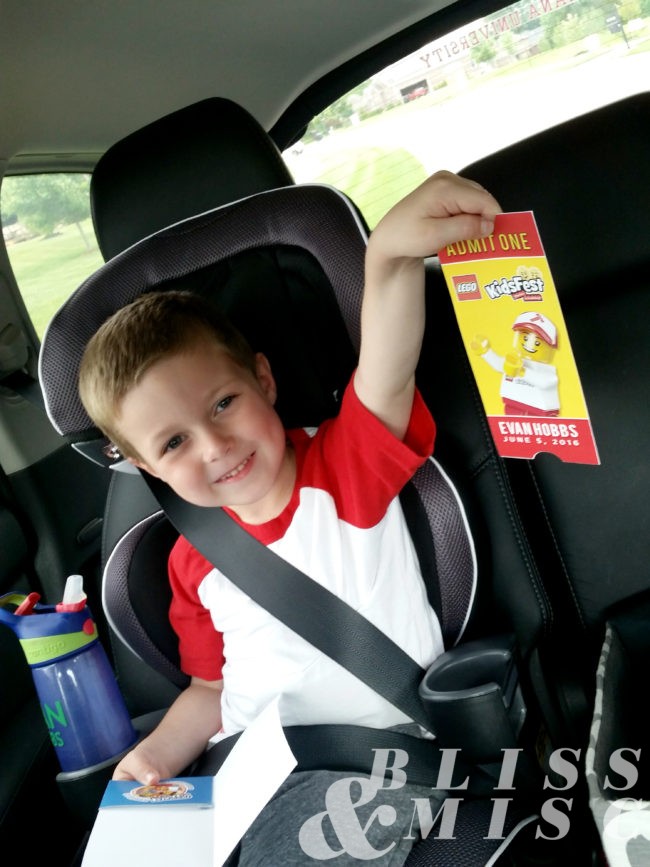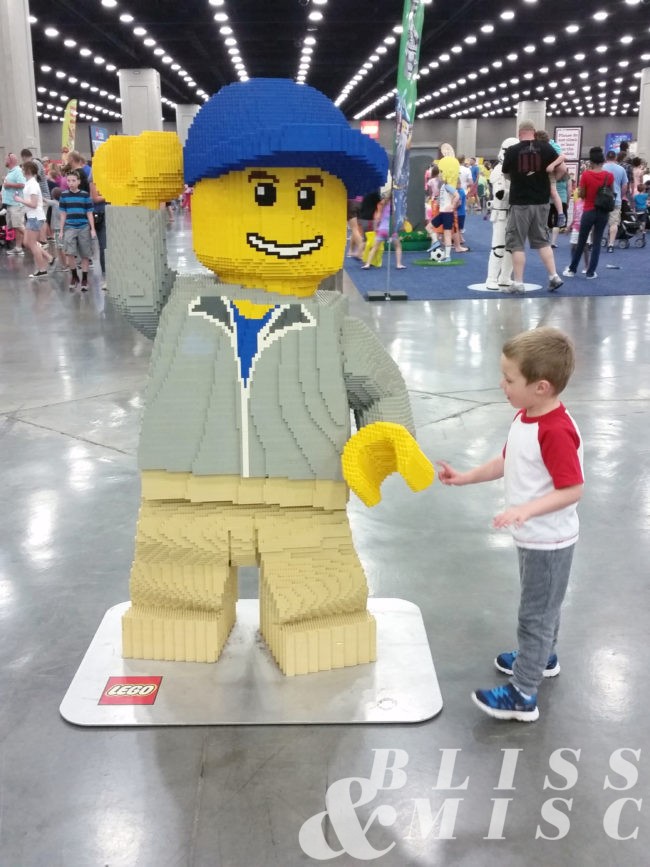 He loved seeing all the giant statues.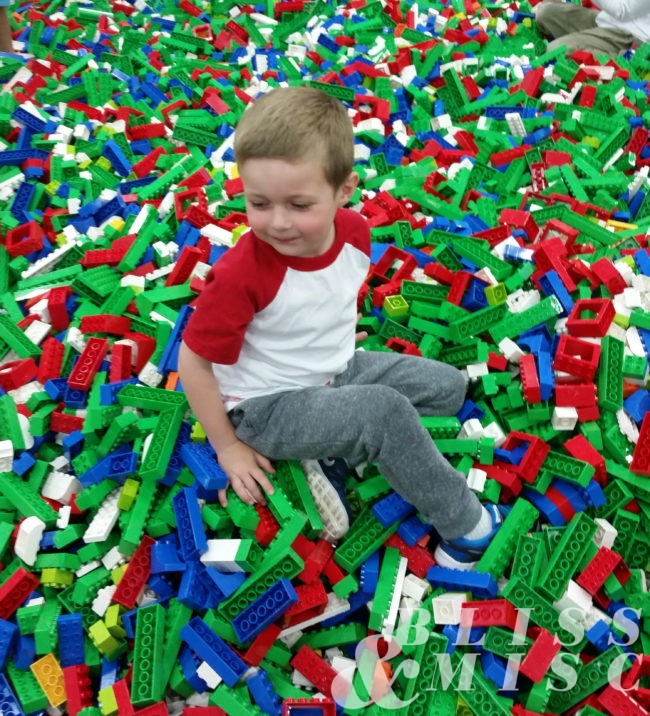 But the giant piles of Legos were the best part!