If you follow me on instagram you know I recently replaced my gallery wall art. It was about time since it was all Christmas-themed.
I still loved the black and white with the gold. I created this Fruit of the Spirit print. I've seen a lot of "Family Rules" artwork but I like this reminder better. It's for me as much as it is for the kids (especially the "patience" part). Alongside that I created a simple family crest with our four intials.
I also created a "Family" definition print and a piece with our geographical coordinates.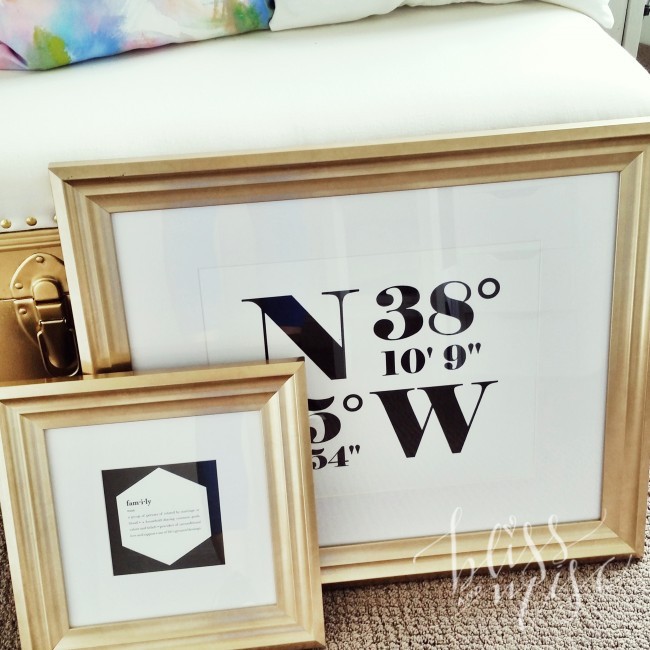 Want them for your own?
Download the Family Definition Print
Download the Fruit of the Spirit