I recently send one of my dearest girlfriends her January gift.
What's a January gift?
It's a Christmas gift that never got completed prior to Christmas and once it was finished you realized the recipient was celebrating the holiday abroad and doesn't return till the New Year…so you send it mid-January.
Personally, I like to give "useable" gifts, things that won't just sit on a self or in a closet. So I created some personalized notecards for her.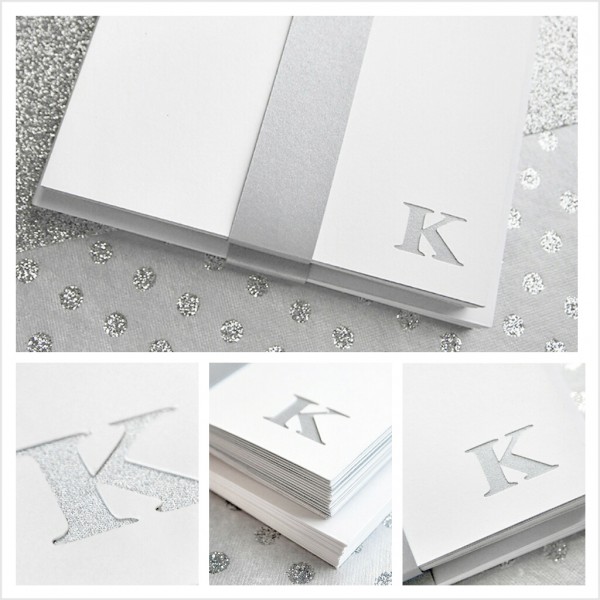 Since she's in an industry that requires a lot of networking I figured these would be something nice for her to use either personally or professionally (which is why they're silver, as her company branding uses a grey).
Each card featured a die-cut "K" for her first initial and was backed with a silver paper. I love the texture of the silver and the faux-debossed look that it gives the card. If you only need a handful, they're much cheaper than getting something letterpressed. They have a similar feel to them and are pretty thick since they each use two pieces of cardstock mounted together. They'd look even more like letterpressed cards if they were backed with the same white paper, although the letter would be much more subtle.

Since I was creating some for her I figured I'd make a few for myself (I'm so thoughtful).
Plus it was a good way to get rid of some scrap cardstock that I'd been held on to, determined to find a use for.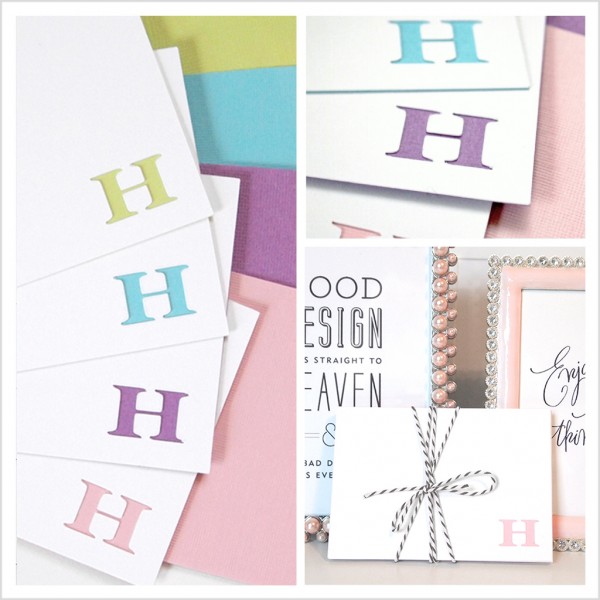 I did several different colors for mine since they will probably go to friends or family. Such an easy project & I love that I can just make a few more whenever I need them.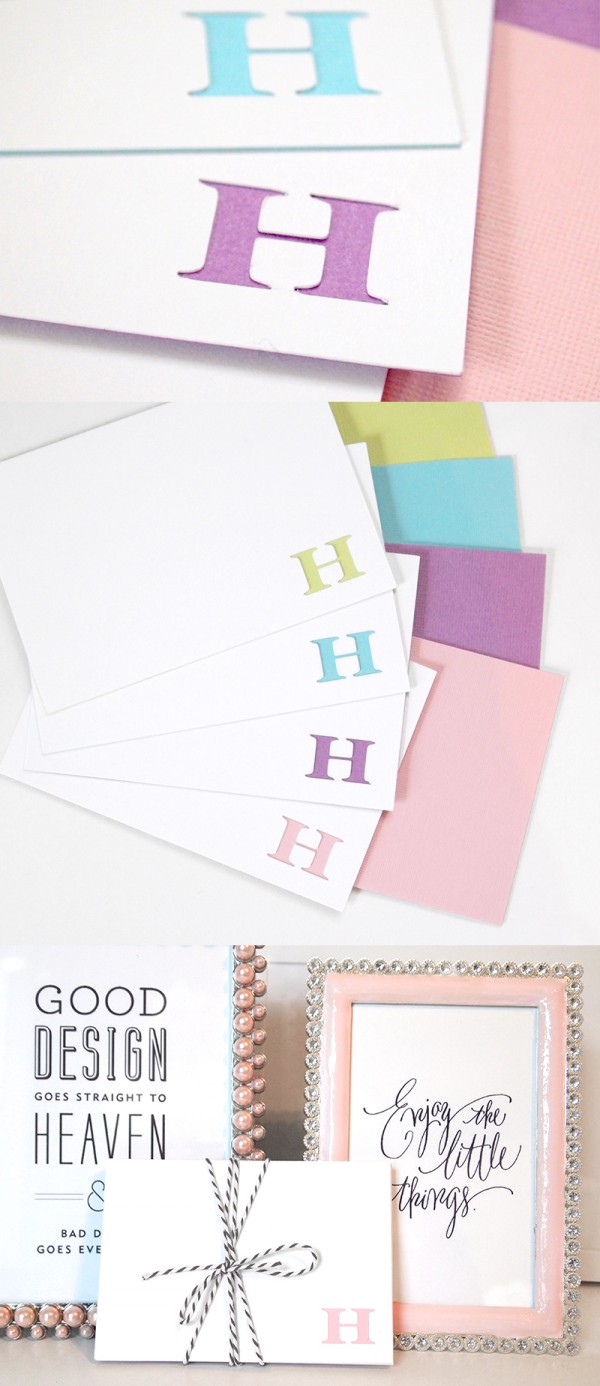 Instructions:
Obviously, there aren't many. This was a pretty easy project on my Silhouette Cameo – it may be possible to do with a handheld letter punch but I'm not sure.
I just set my cutter to cut out the letters and the white cards. Then spray mounted those to a sheet of silver cardstock and trimmed them out.
Cost:
I love letterpressed items but these are a much cheaper alternative if you only need a small quantity. Paper was around $6.00 ($.60/sheet for 10 sheets – 5 white, 5 silver) and the envelopes were from Hobby Lobby for $4.
So the whole project was less than $10!