Baby N turned 11 months today! I told him he has until the end of today to walk if he wants to keep up with his big brother, but he was too busy crawling to listen.
The past month has brought a lot of change in him. A lot more of his personality is coming out. He loves to talk to us and interact.
He had another ear infection so we we will visiting the ENT next week to discuss getting tubes. Poor kid, no wonder he is cranky a lot. Hopefully we can get him feeling better soon.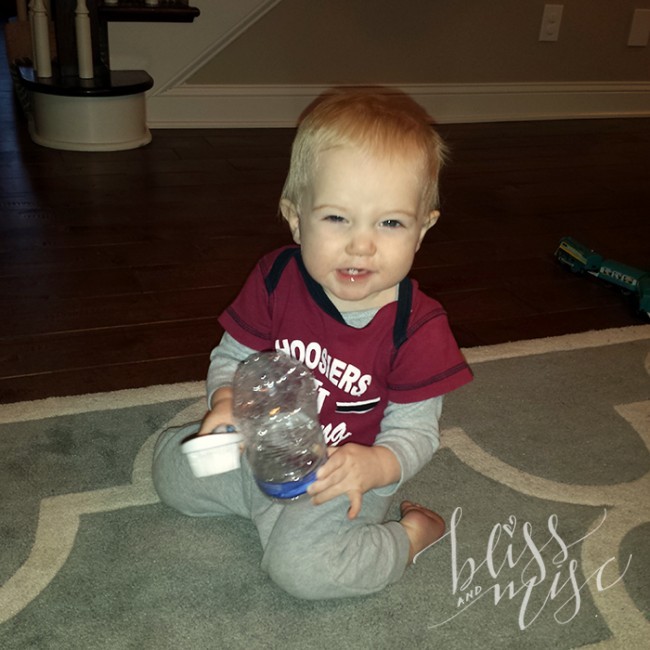 He always sits in a hurdlers stretch, halfway between sitting and crawling, probably because he only pauses for half a second at a time.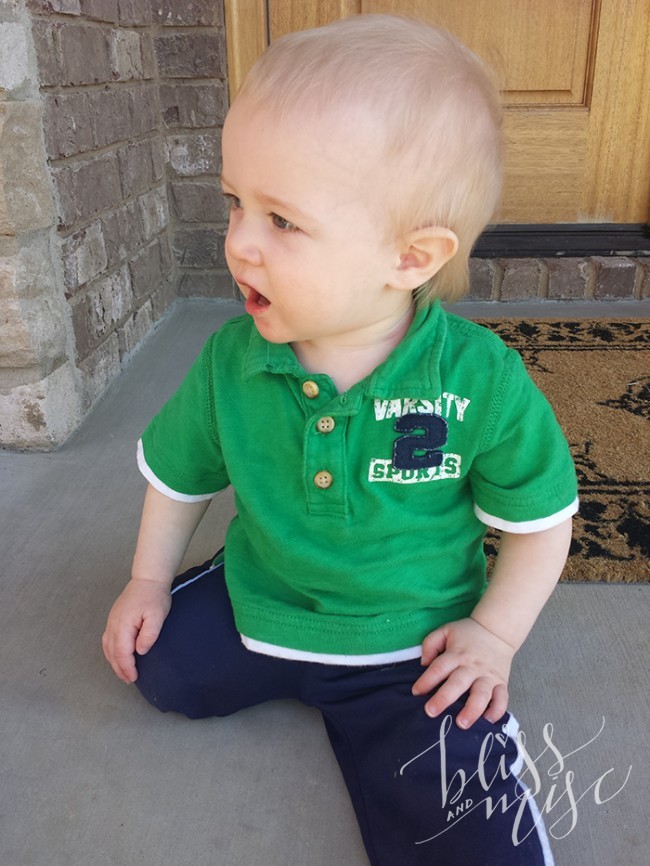 He loves to eat. He's pretty good about trying new things and quite often eats more than his big brother. I suppose we're trying to correct the mistakes we made by limiting the things we offered E.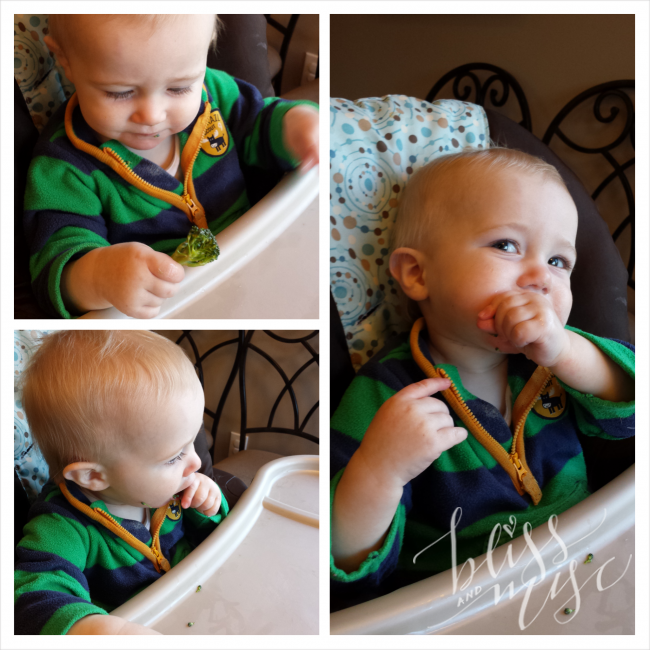 Trying noodles…not easy without a fork.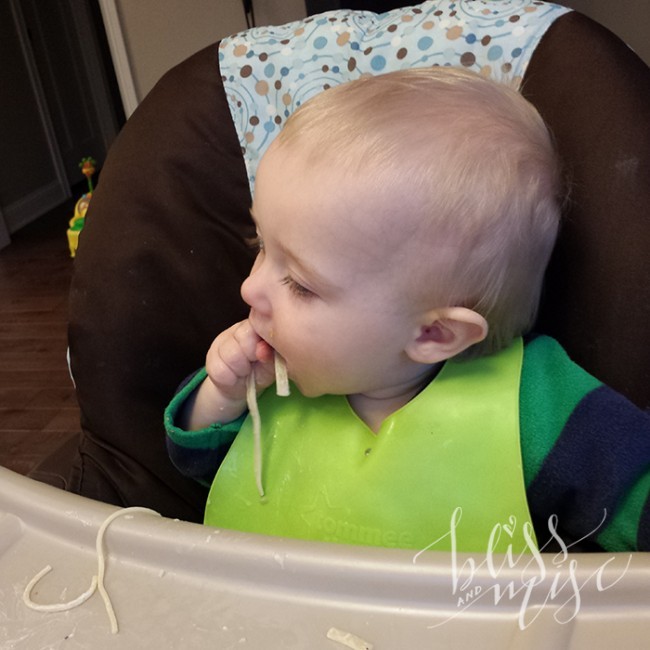 Doing yoga with his Daddy.
He and his brother have started to actually "play together" more (rather than just one torturing the other and then both of them crying). E likes to call him "My baby". He says, "Put my baby down. Don't make my baby cry."
One of his favorite hang-outs is the shower…I have no idea why, especially because it's the perfect place to crack his head open.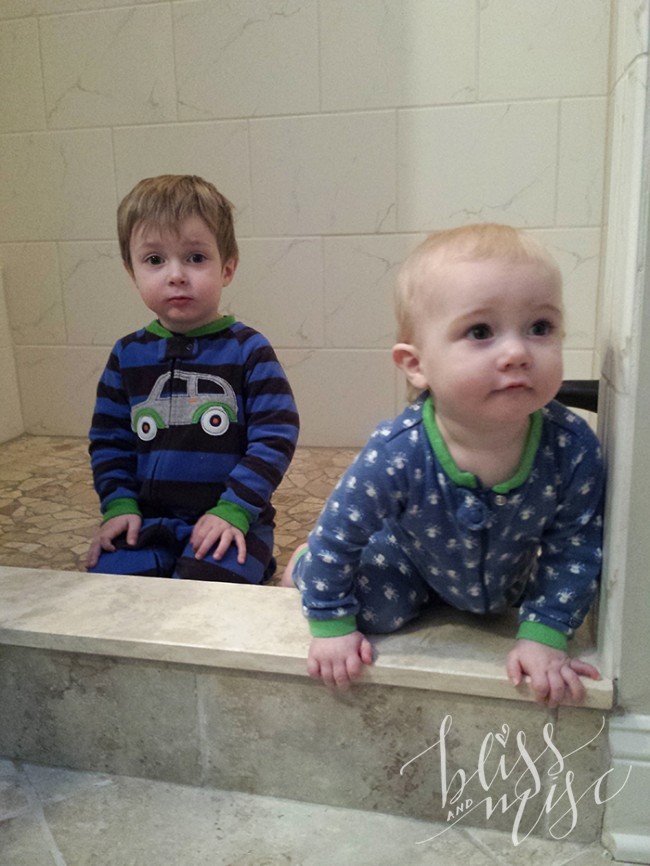 Digging in the "dirt" – good thing it was just flour and coconut oil because he tried to eat some of it.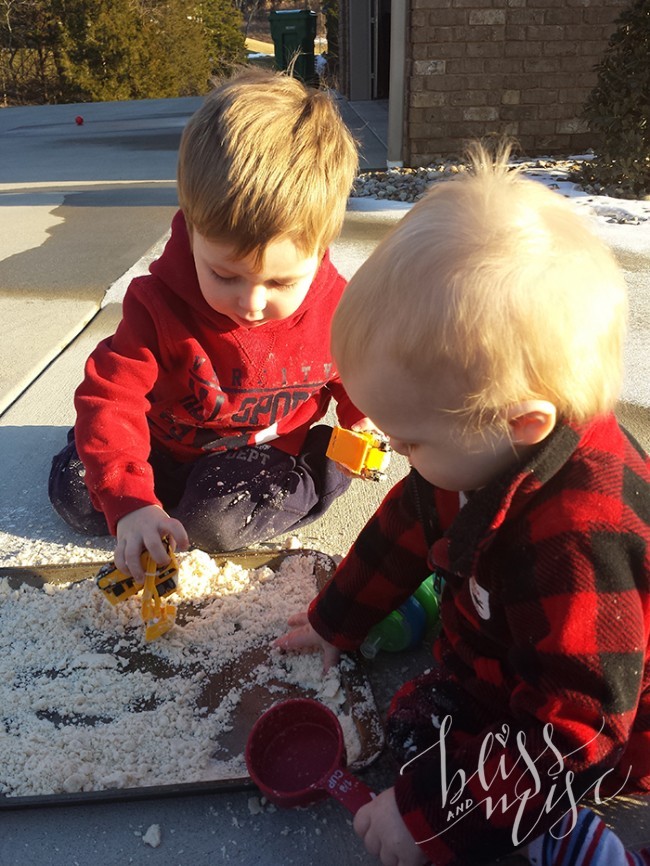 His most recent favorite thing to do is climb. He learned to climb the stairs several months ago but only recently he's started to make a beeline for them as soon as we take the gate down.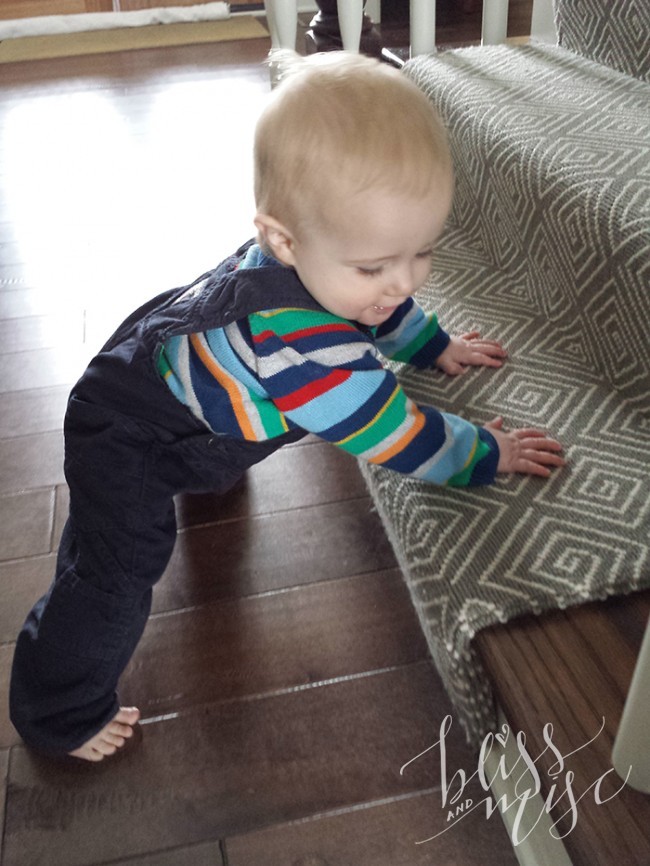 Climbing on a chair. E yelled at him, "That's dangerous! Get down!"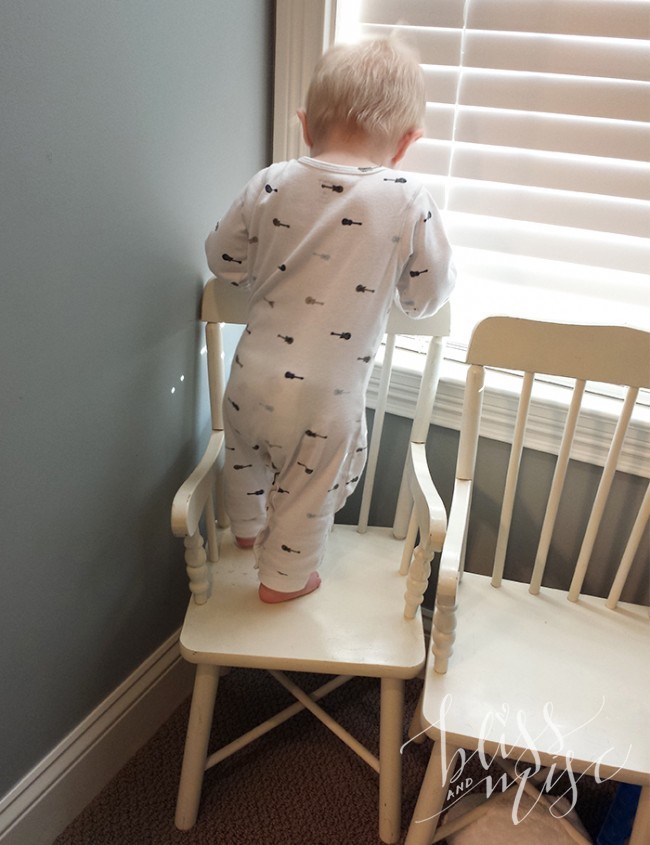 Climbing on his xylophone and trying to climb into his bookshelf.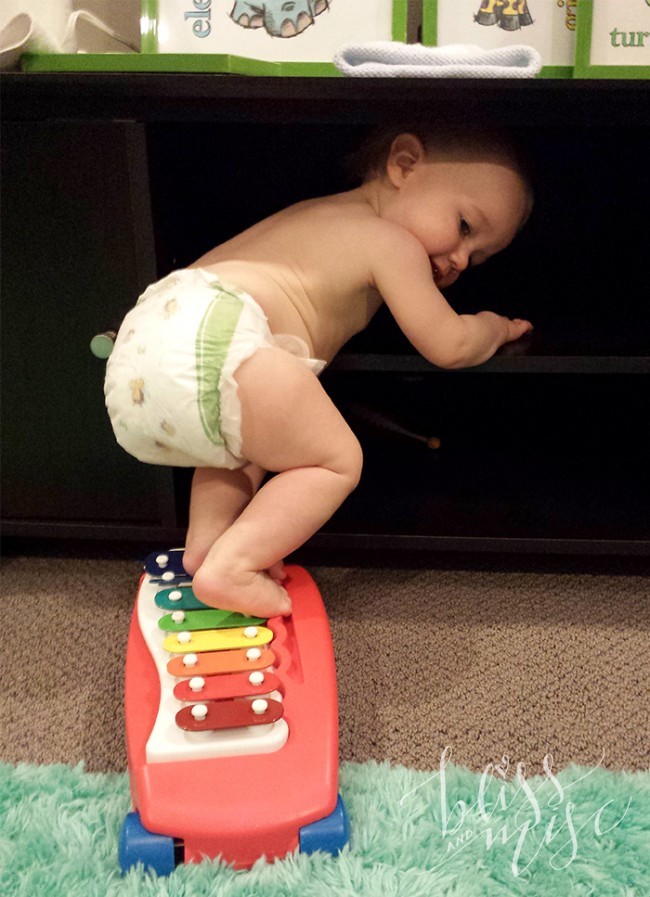 He was not a fan of daylight savings…it was the ONE time he decided to sleep in. Of course.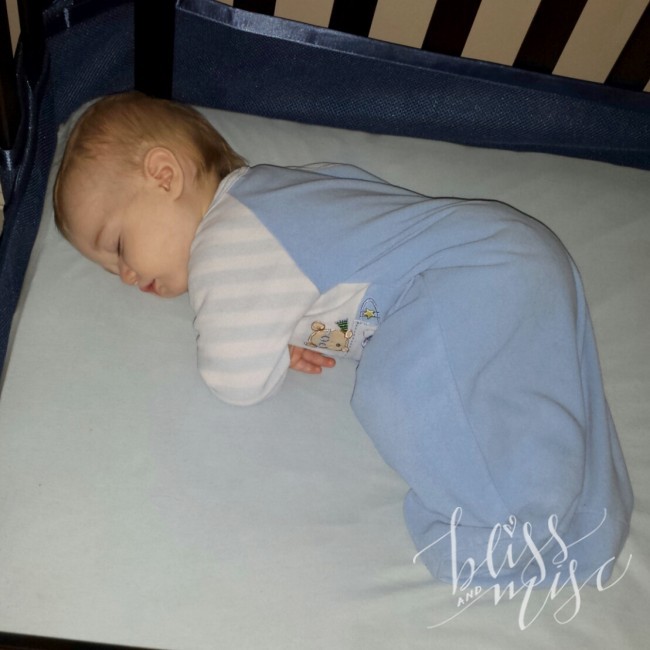 I can't believe his first birthday is just one month away.  Better get to planning his party! I wonder if he'll want that grass on his cake…