This past weekend was my baby shower – hosted by one of my sweet girlfriends and my mother. It was so nice and we have nearly everything we need for Baby Boy now. We ended up having around 20 people, a combination of friends and family since I only wanted a single shower.
Invitations: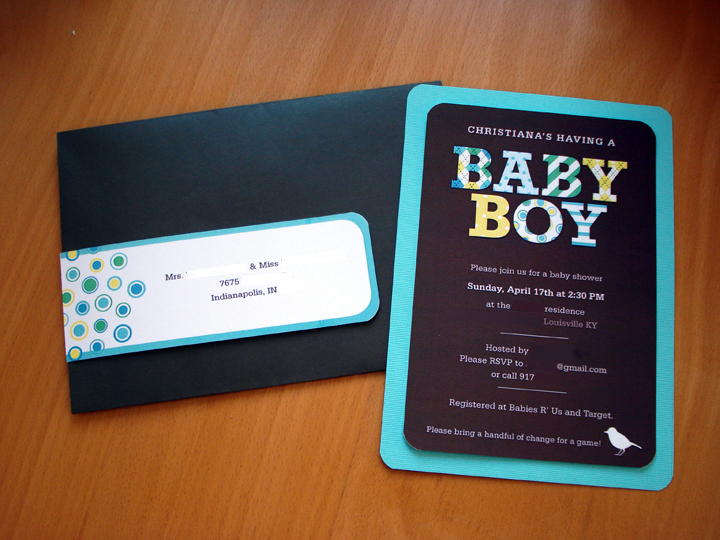 Signage/Bunting:

Food:
We had waaaay to much – but that's okay because then I had lots leftovers to munch on! It's always better to have too much food than too little (says the pregnant lady).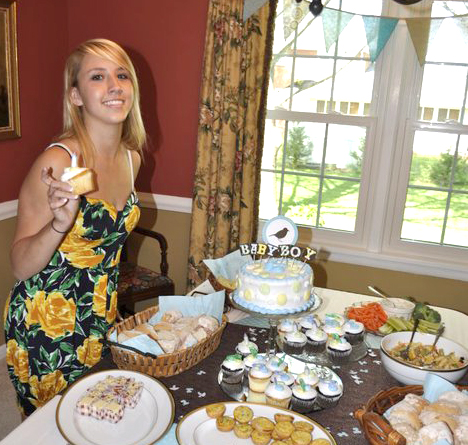 Baby sis snagging a cupcake!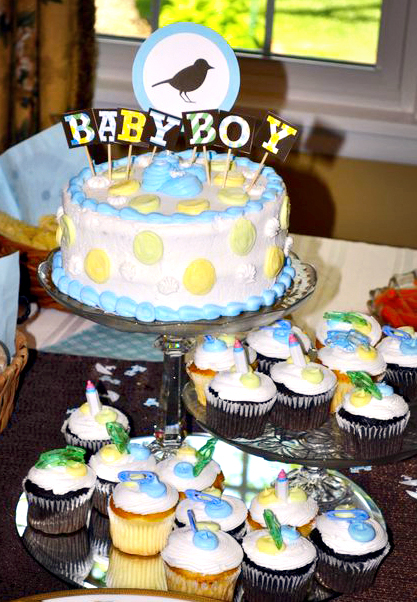 Friends:
Friends and family came from four different states to help us celebrate! It was so nice to see everyone. We keep making them travel with all these major events.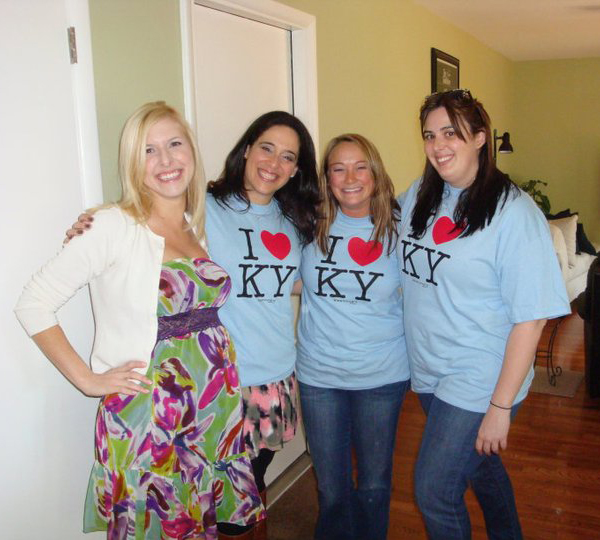 They LOOOVE Kentucky! Couldn't resist picking up these matching t-shirts in the airport.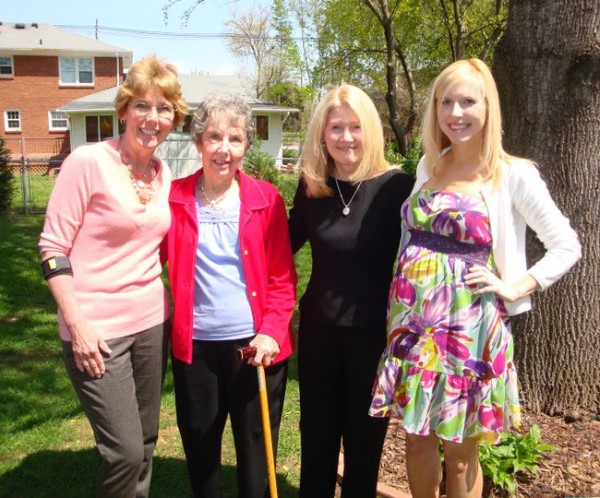 My grandmother, mom and aunt.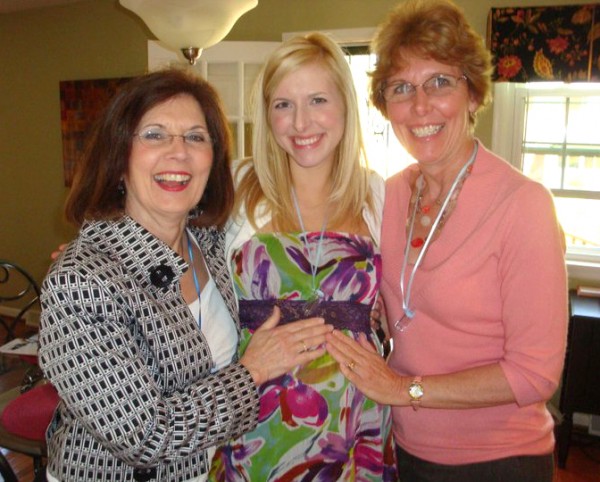 Proud Mimis-in-waiting
Gifts:
We got so many wonderful gifts from our family and friends. Here's just a small glimpse of the cuteness.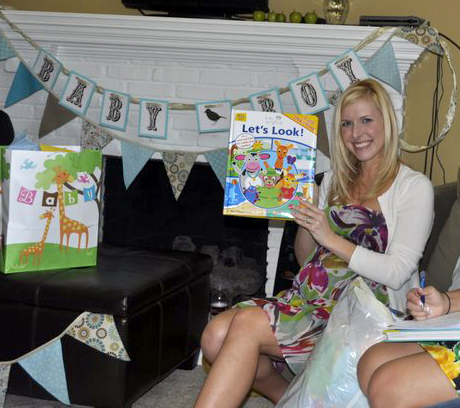 Books!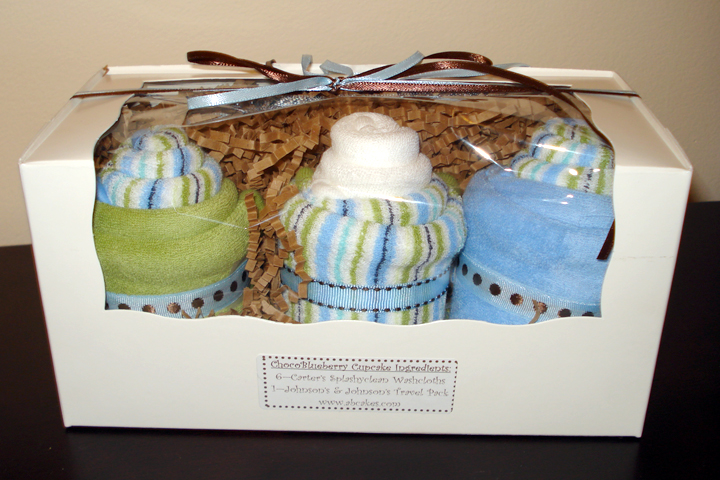 These towel "cupcakes" are too cute! I don't even want to open them.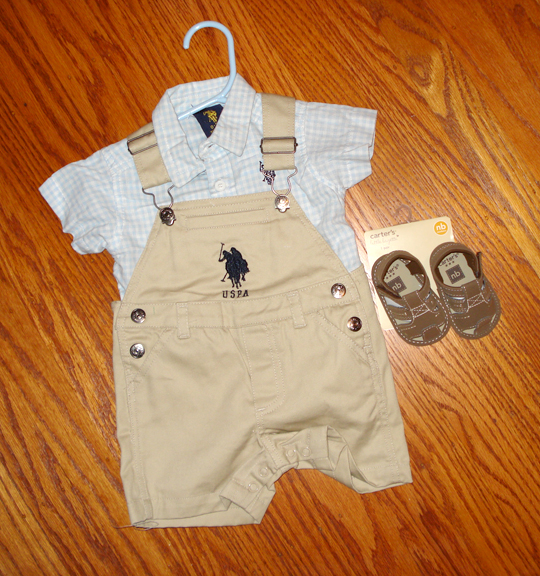 Teeny tiny overalls are the cutest!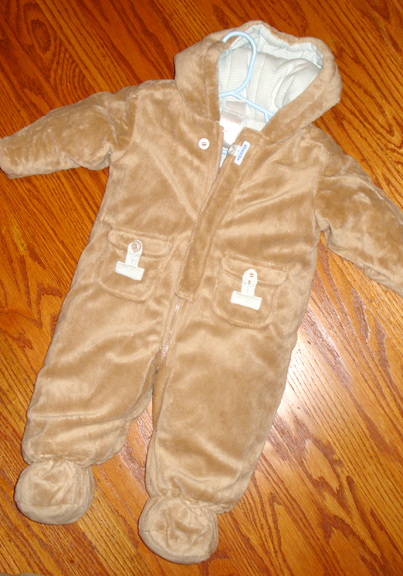 This winter suit had bear ears on the hood. So snuggly it almost makes me wish for snow.
My girlfriends helped me organize everything and It is so nice to feel like we are prepared for our little buddy. Can't wait for his arrival!