Happy Monday! Typically Monday is my Laundry Day around here. Actually, let me rephrase that…Monday is my STARTING Laundry Day. I usually finish it sometime the following Saturday afternoon at which point I have ONE WHOLE DAY before I have to start laundry again. I tend to lose momentum after about two loads.
These dang kids…they just KEEP getting dirty.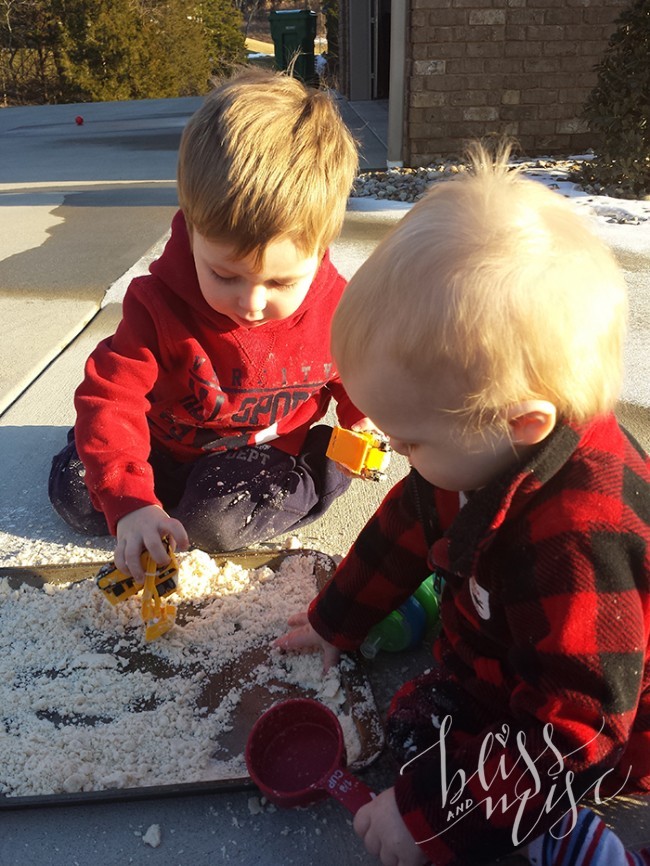 Anyhow we have a BIG laundry room in our new house and it's right off the kitchen. That's kind of a big deal for me because it means no more basement creepy crawlies to deal with while doing laundry (I may have abandoned a load or two in the in the past upon seeing a Camel Cricket lurking…do NOT Google them).
Since we have a lot a space I made a few pieces of artwork for the walls.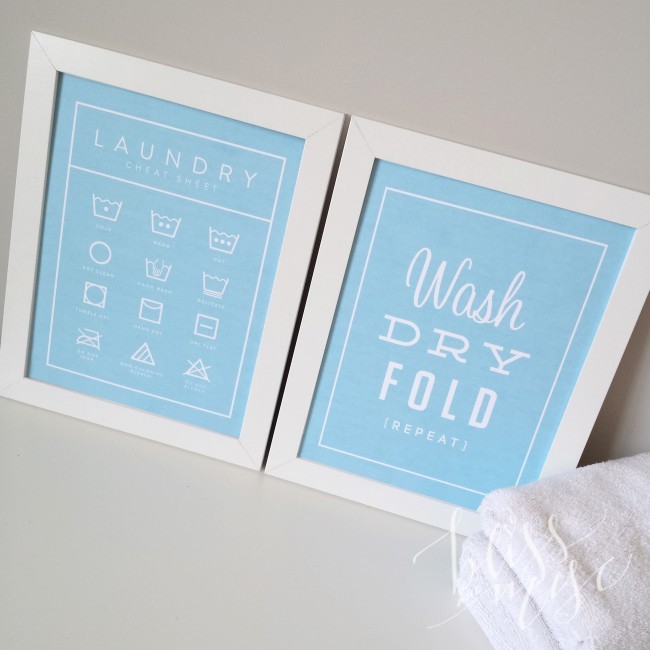 The first this handy Laundry Cheat Sheet. As a former shrinker-of-clothes I think this may come in handy (although now I tend to just hand-wash, dry-flat when in doubt).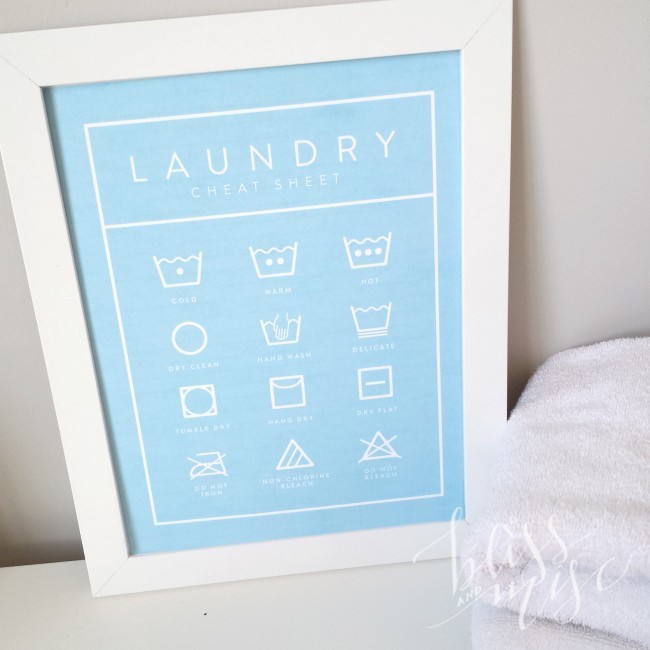 I made a matching piece to keep me on track.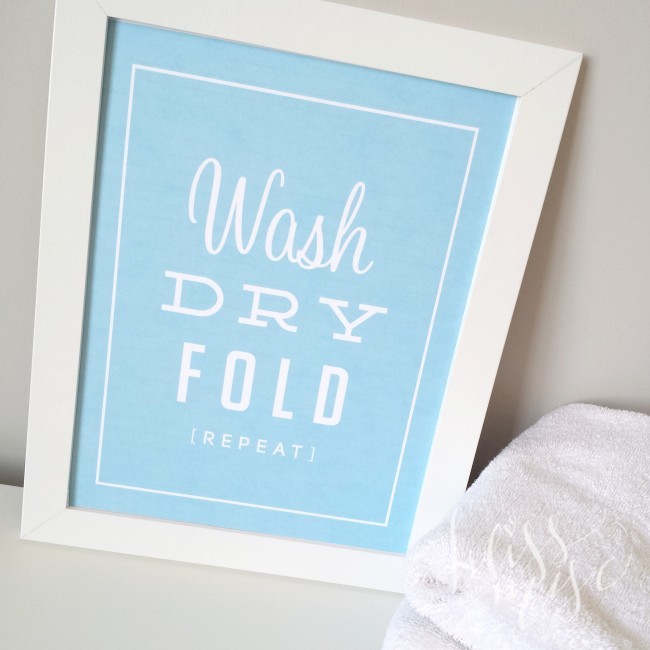 I suppose I should have made it say: "Wash, Dry, Forget about it for three days in the dryer, Fold, Then leave in the living room till a kid needs something to wear"…
….but that didn't fit.
So, if you struggle with staying motivated then download
these FREE printables for yourself!
LAUNDRY CHEAT SHEET    LAUNDRY STEPS SHEET
They are 8×10. If you use them let me see them in action!
Any laundry tips you care to share?
Here's mine for you: Teach your kids how to do laundry ASAP…then they can do it for you!