When I get a day without the boys I like to visit the grown-up girl "candy stores" Sephora and Ulta. Unfortunately if you linger too long and you'll spend a small fortune. So when I heard about these moderately priced palettes from a company called Morphe Brushes I thought the were worth a try without being a huge investment. This are a semi-new favorite for me…as in I've had these for a couple months but needed to decide if I liked them. When I find something I do like I want to share it hoping that maybe someone will like it as much as I do.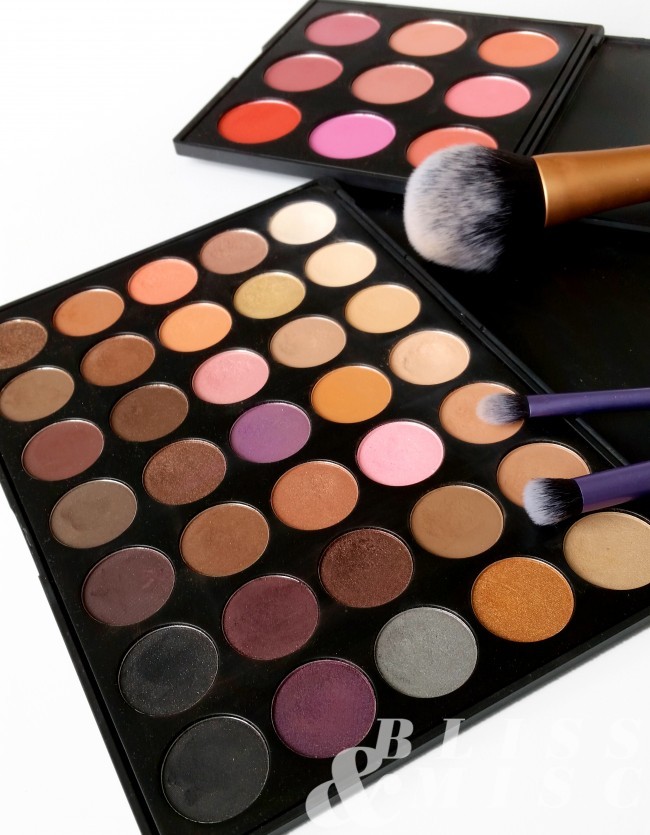 I love palettes since they're easy to travel with (and by "travel" I mean doing your makeup in the car while your husband drives…or as my mom would say "Short on time, long on good looks"). I have a couple of the Urban Decay Naked Palettes which are perfectly lovely but the price tag is cringe-worthy.
The Morphe palettes are around $20 and each comes with 35 colors…THIRTY FIVE. If I were better at math I'd tell you how many combinations that equals, but I'm not, so suffice to say A LOT. When I purchased mine they were a little cheaper and I found a coupon code (try this one for 10% off: ADOPTLOVE). So it works out to be $1.75 per color, and if your used to Sephora then you know, that's a deal.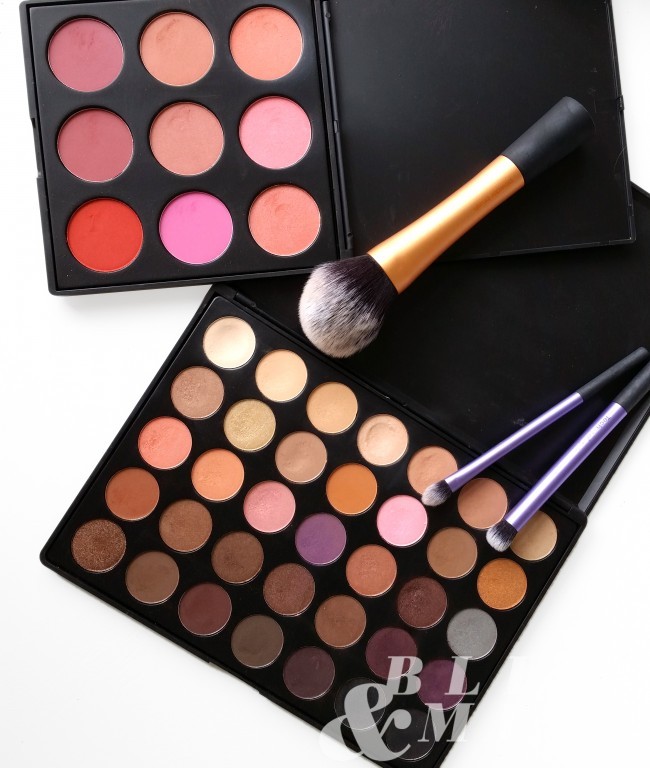 I purchased the 35W palette and the 9B palette. This is how they swatched on me, I have a little bit of a tan right now and I didn't try to build the color too much.
35W Morphe Palette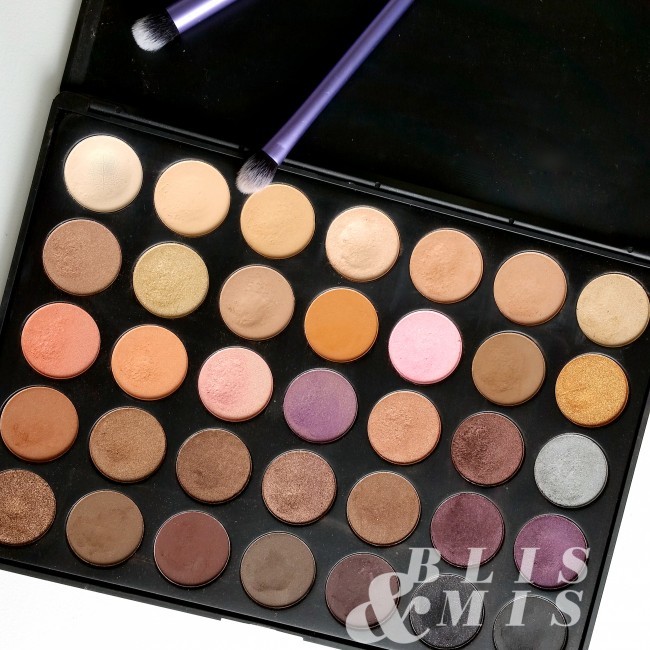 The colors are a mix of matte and shimmers, there's nothing really "glittery" which I like. A few are a little chalky but mostly they are nicely pigmented and easy to blend.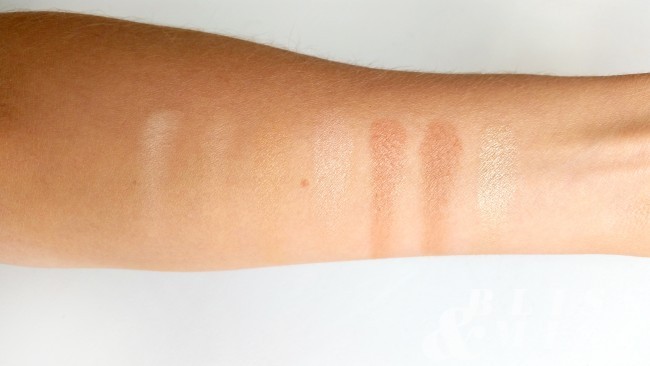 Row 1:
The 2nd and 3rd color basically disappear BUT they're good as a base on my eyelids.
LOVE the 4th and 7th as a highlighter.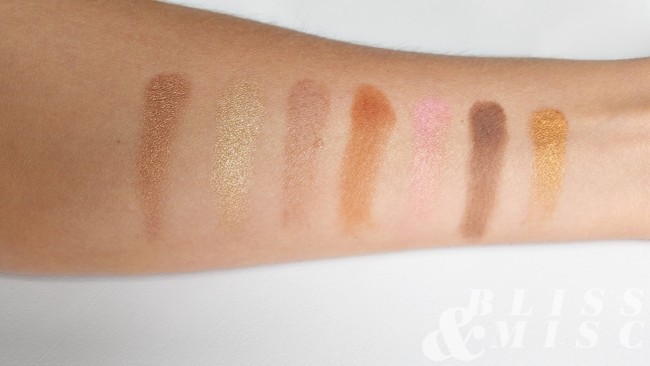 Row 2:
These browns are great in the crease and the gold and the pink are pretty.
Probably will never use that middle color though.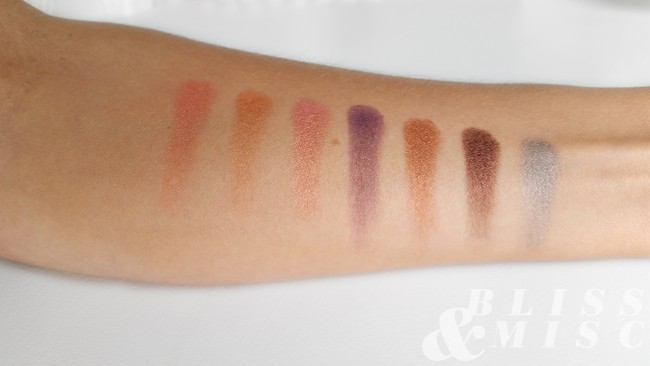 Row 3:
I pretty much love all of these. I dig the iridescent pink and purple.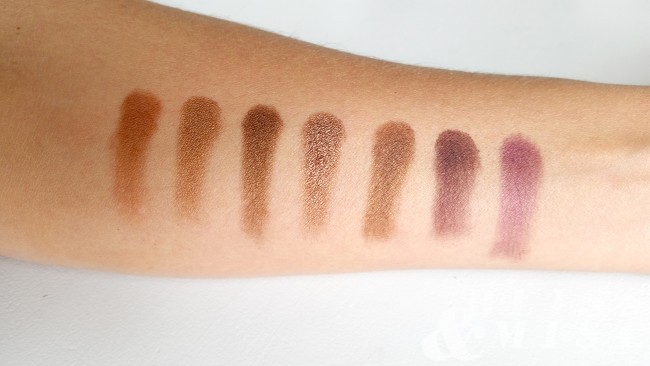 Row 4:
Again, pretty browns and plums. I think some of the colors are a little too similar but I suppose if I run out I'll have a backup.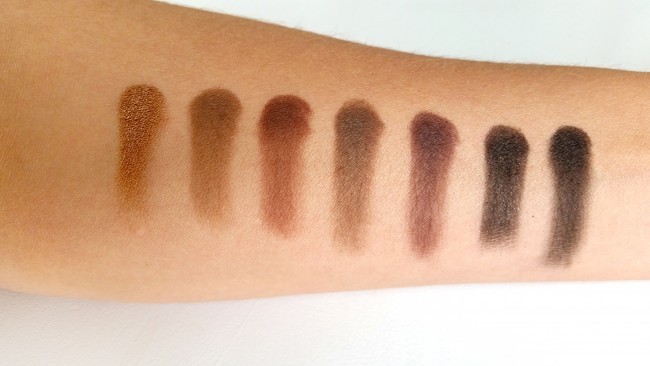 Row 5:
Dark and smokey. One black is matte the other is a shimmer.
Morphe 9B Blush Palette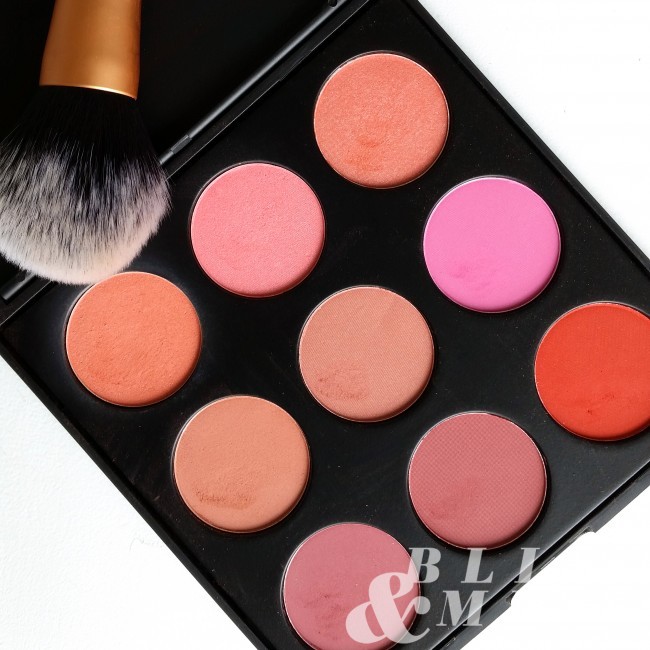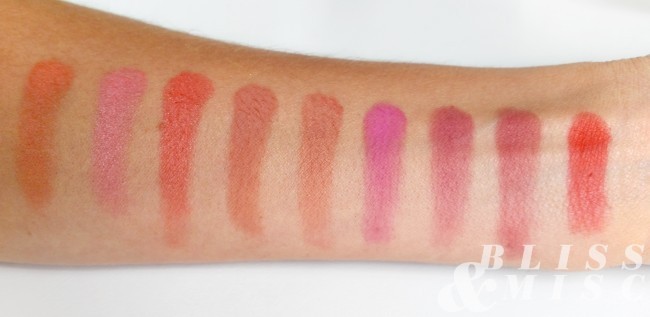 I use about 3 of these ALL the time. I probably won't ever use hot pink or true red. The pans are large and they are VERY pigmented so I probably won't have to purchase blush again…ever.
The only downside is the colors don't have names and you can't purchase the same colors that are in the palettes individually (but their individual colors are $2 each). I think these are a solid choice since drugstore brands can be a little bit disappointing as far as the pigments (and seriously drugstore brands aren't that cheap anymore) but you don't want to spend $50+.
Want to try them? Shop Morphe here. What's your favorite beauty deal?