This weekend my family will be coming to visit for the Fourth of July. We're so excited because my brother and sister-in-law are coming in for the holiday but the real the guest of honor is this little squishy cheeked boy.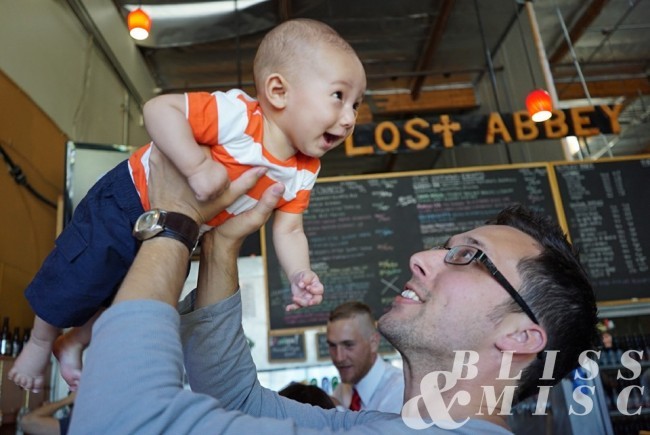 My boys are super excited to meet their West Coast cousin for the first time. We don't have a lot planned for their visit other than hanging out and catching up so I've been trying to prep out outdoor space to make it a nice spot for all of us.
At the beginning of the summer all we had was a concrete slab for our patio that held the baby pool and…not much else. My husband added some shrubs and we purchased some furniture. But we still needed a little more seating and some accessories (of course).
This bench was a hand-me-down from my inlaws.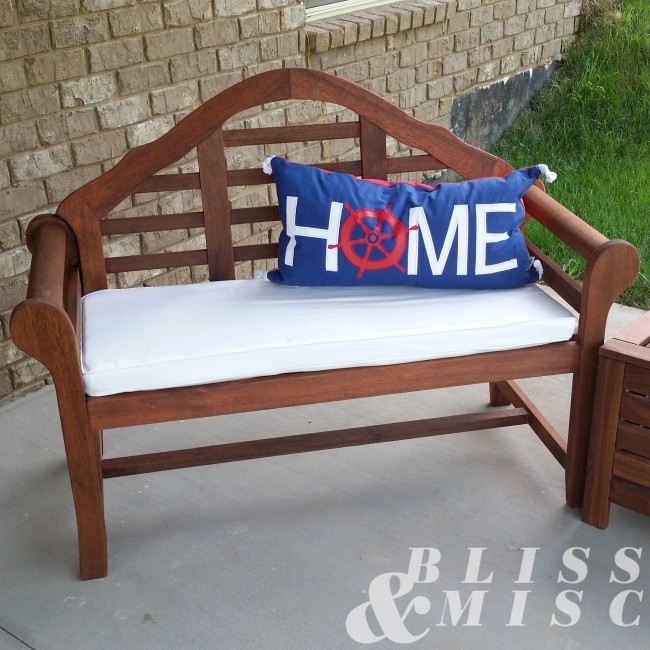 They had painted it black to match their outside decor and I stripped and sanded it…and sanded it and sanded it…it took FOREVER. Then I stained it to match the furniture we'd bought. I made the cushion which included making the piping (NEVER again). The accent pillow is from TJMaxx (of course). As is this little glass candle holder.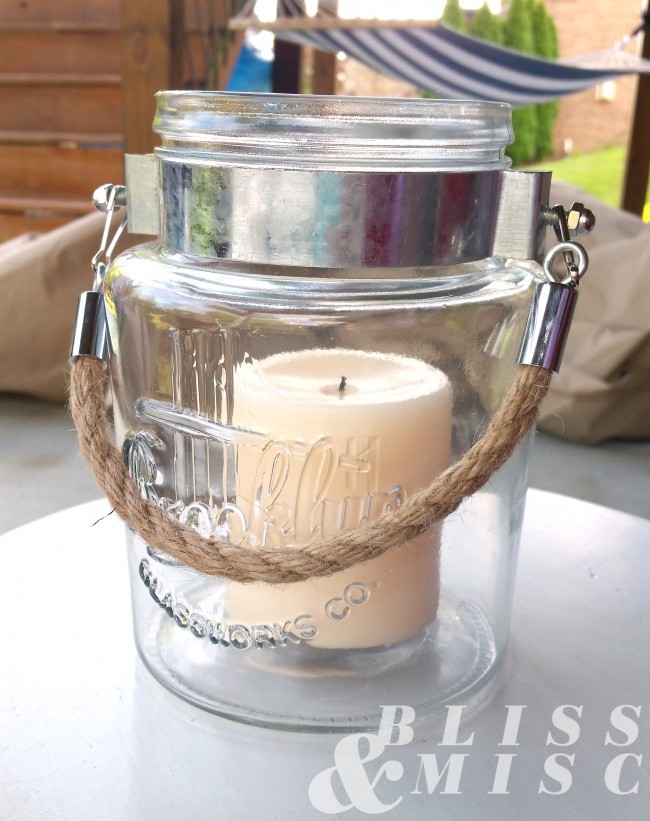 I made a couple of cushions for the furniture we already had just to add some color.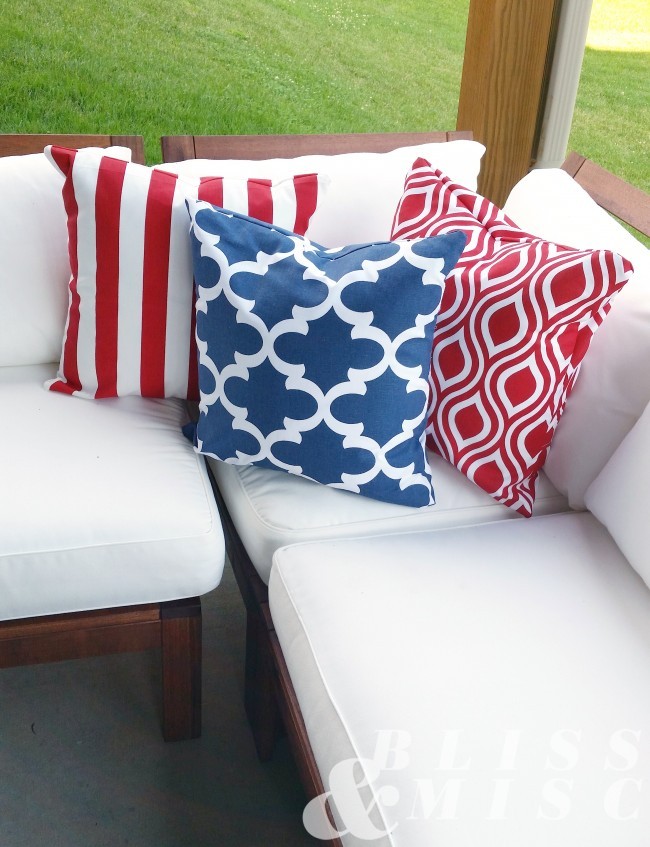 I actually saw these pillow cases on both Jane.com and Etsy for around $13/piece + shipping. After doing a little research I found the fabric (by Premier Prints) online at Fabric.com for around $9/yard. I was also able to get the actual pillows from the same company and found a 20% off code + free shipping.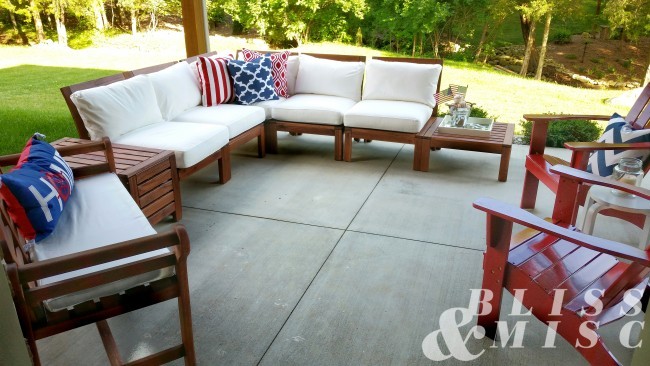 So for $54 I was able to get enough fabric to make 8 pillow covers and 4 pillow inserts (it would have been close to $80 for JUST the pillow cases elsewhere).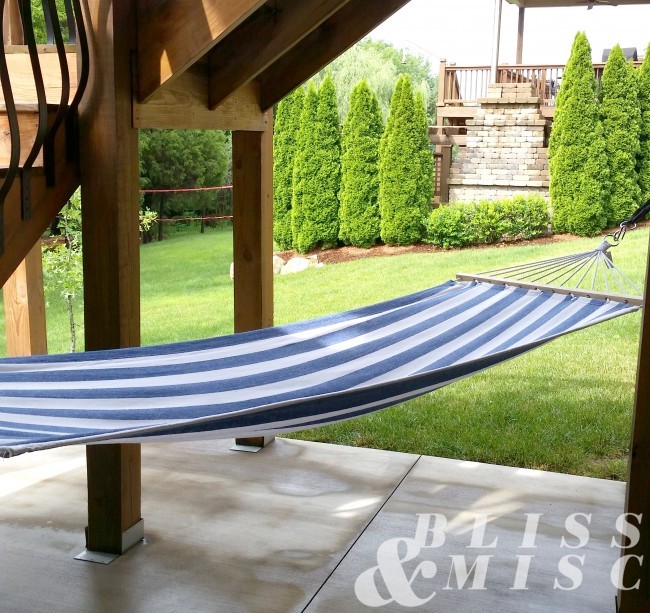 This hammock I actually bought last year right before my wreck. So I only recently finally got around to hanging it.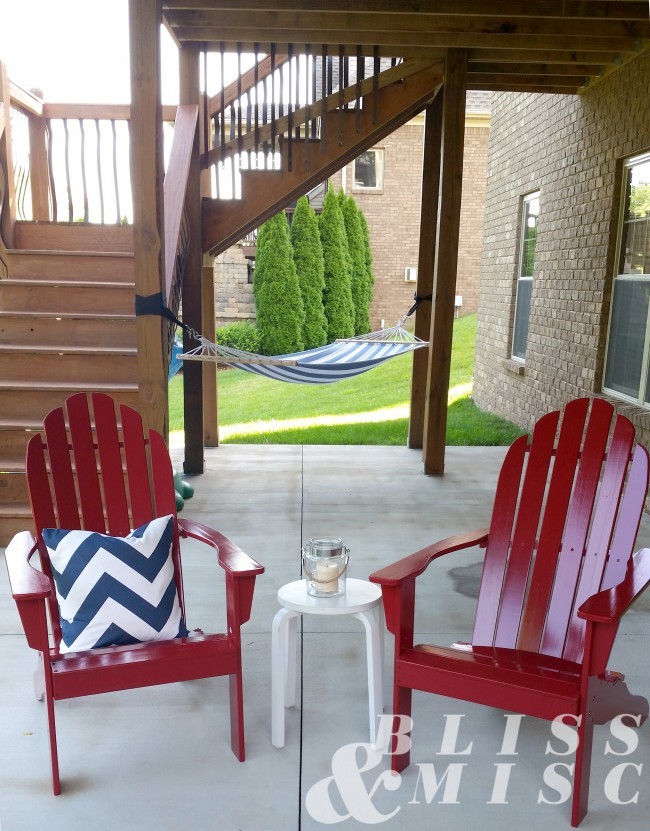 Our Adirondack chairs were from Walmart. I actually was going to build my own off Ana White's plan but I was kind of short on time and for the price these were worth it not to go thru the trouble (plus I wanted to have them for this weekend).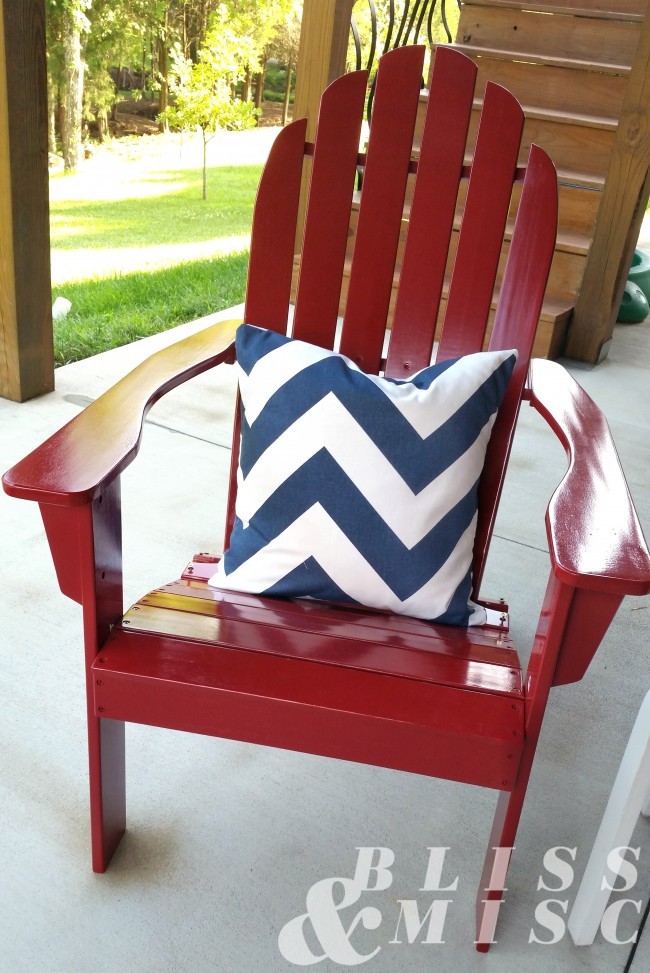 I still may make some for our deck since they'd end up being around $20/chair based on her plans.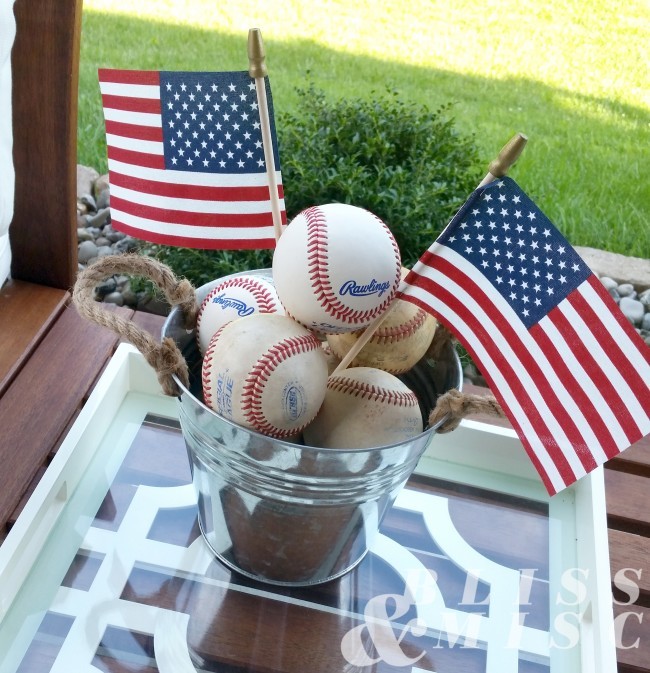 I changed out the spring flowers for baseballs and flags. The best part is my husband didn't bat an eyelash when I told him I needed his old baseballs to decorate with (he's accepted it…he married a creative). He's even used to the excessive amount of pillows I insist on placing everywhere.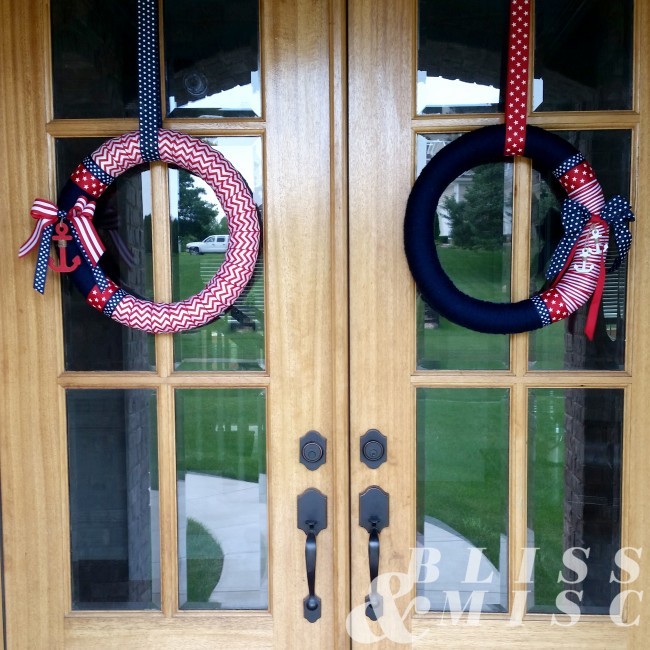 Lastly I made a couple of wreaths for our front doors. I used pool noodles since I didn't want to pay $5.99 for some tiny forms from Hobby Lobby.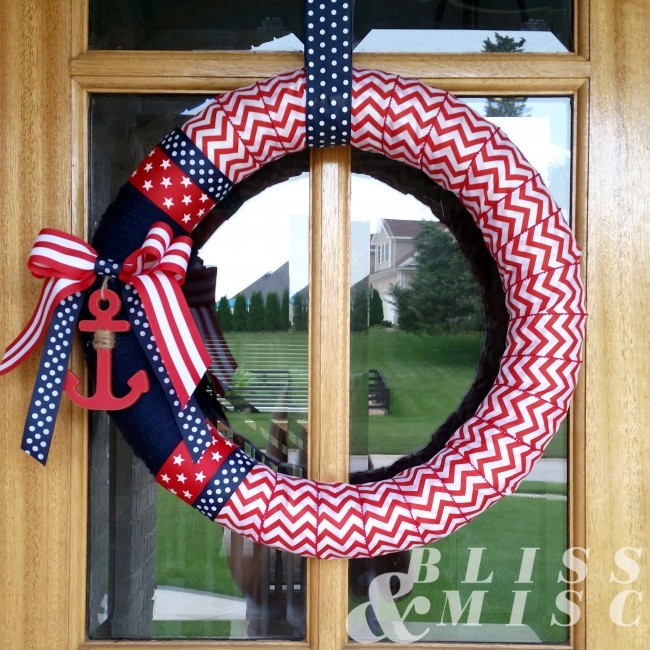 The ribbon is from Hobby Lobby and Michael's. I found the anchor ornaments in the dollar bin at Michael's.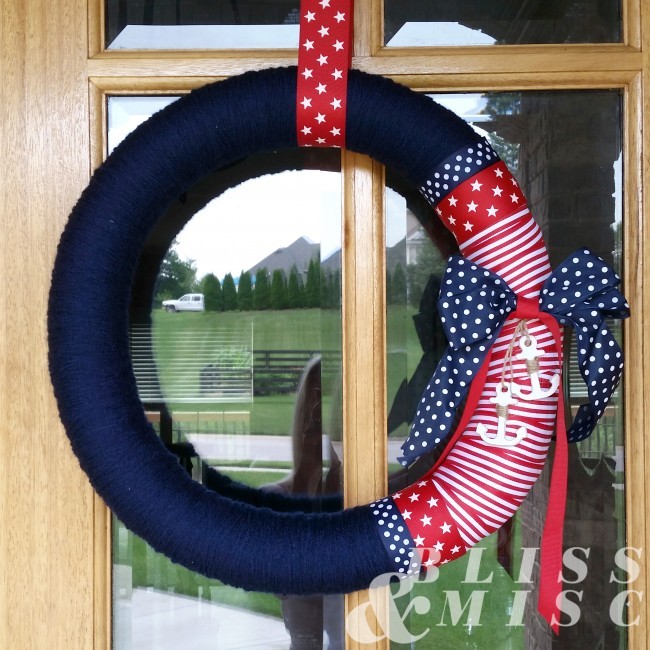 I wanted to create something that was a happy medium between patriotic and nautical so I could leave them up for the rest of the summer.
So now we're ready for family, fun and fireworks! What are you up to for the Fourth?