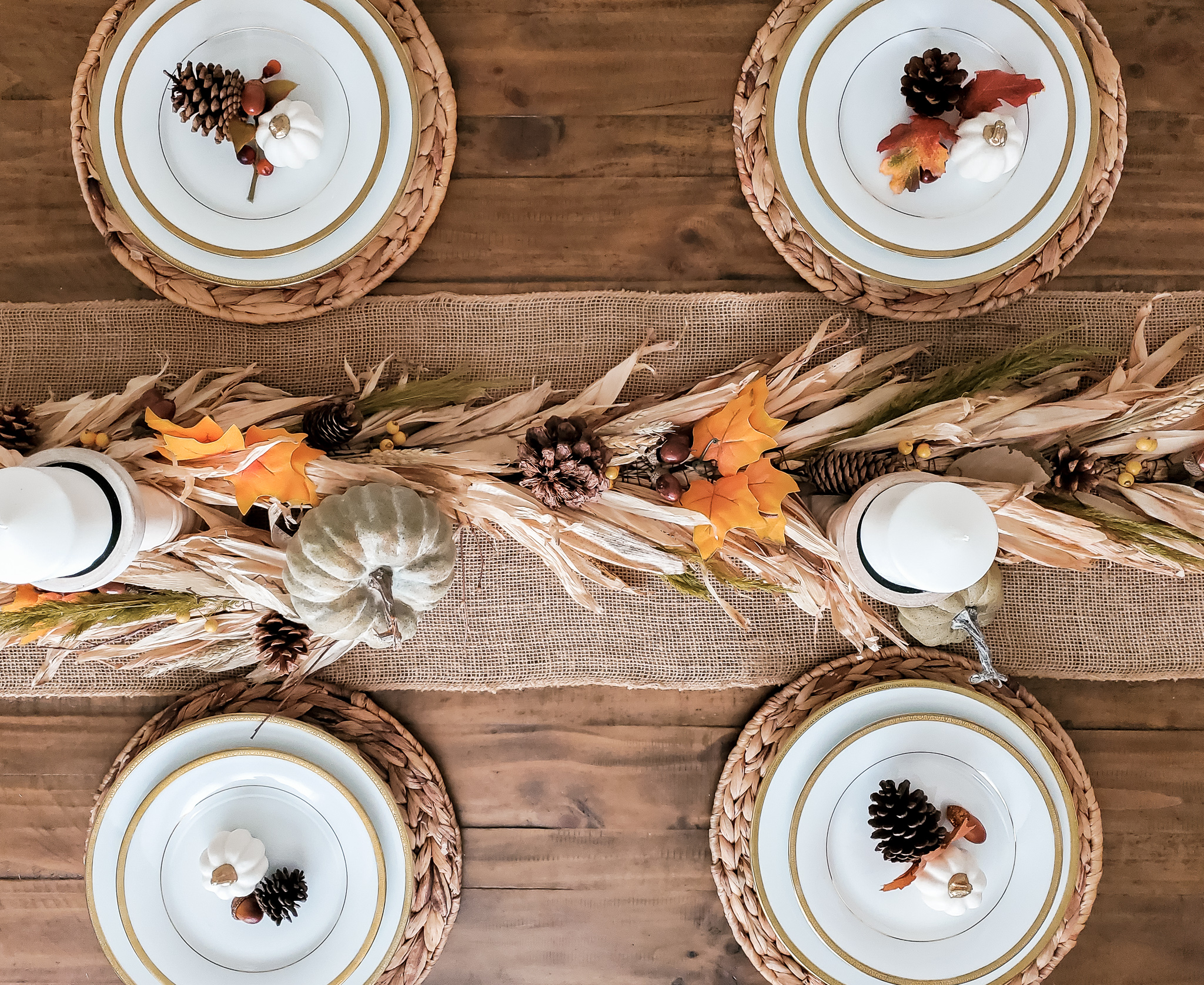 I often don't get to host an actual Thanksgiving dinner and I usually still decorate my table anyway – there's something so pleasant about seeing a table fully dressed for the holiday (even if I'm the only one enjoying it).
Fortunately this year I'm hosting my husband's family the day before so someone will actually get to see these lovely place settings.
Decorating doesn't have to be overly complicated. I like to use the same items throughout the year and slightly change them to decorate for the next season. It's so much easier (and cheaper) than having separate decorations for each season.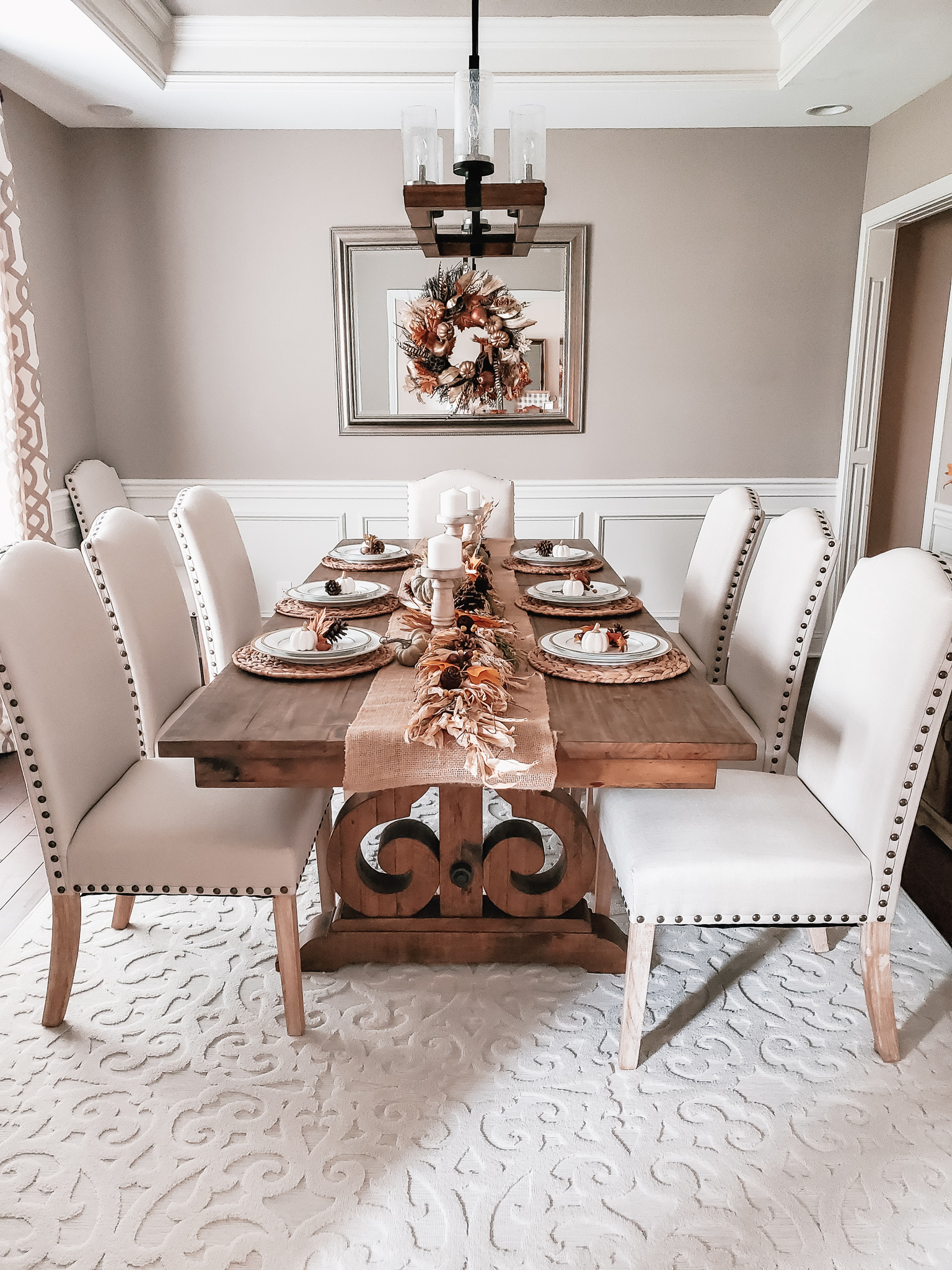 THE TABLE
Our table has two butterfly leaves and expands to seat up to twelve – which is a lot but when we host we usually host extended family so the extra space is fantastic. Plus I love we don't have to have additional space to store the leaves when it's at it's smallest size.
---
SHOP THE LOOK
click any image below to shop
---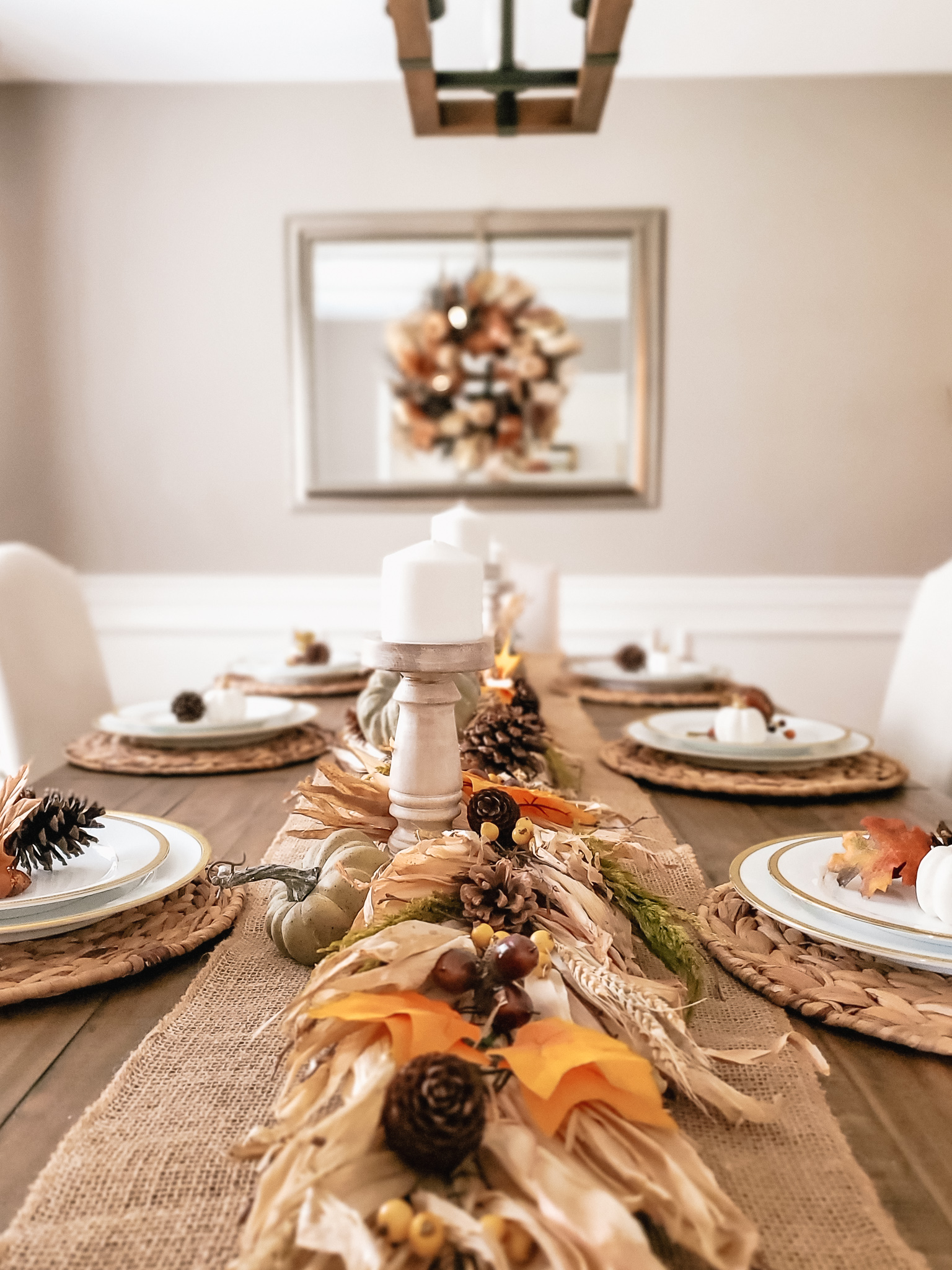 The burlap table runner stays in place 90% of the year and I simply change out the garland on top of it. I like to use garlands since they just have to be laid out. Look for garlands that are full and are made of different types of leaves/plants so there are different textures. Then you can just add a few small pumpkins to add depth.
The pillar candles are a great decor item year-round. This year brass taper candle holders are popular too. I actually found mine at the Goodwill years ago.
---
SHOP THE LOOK
click any image below to shop
---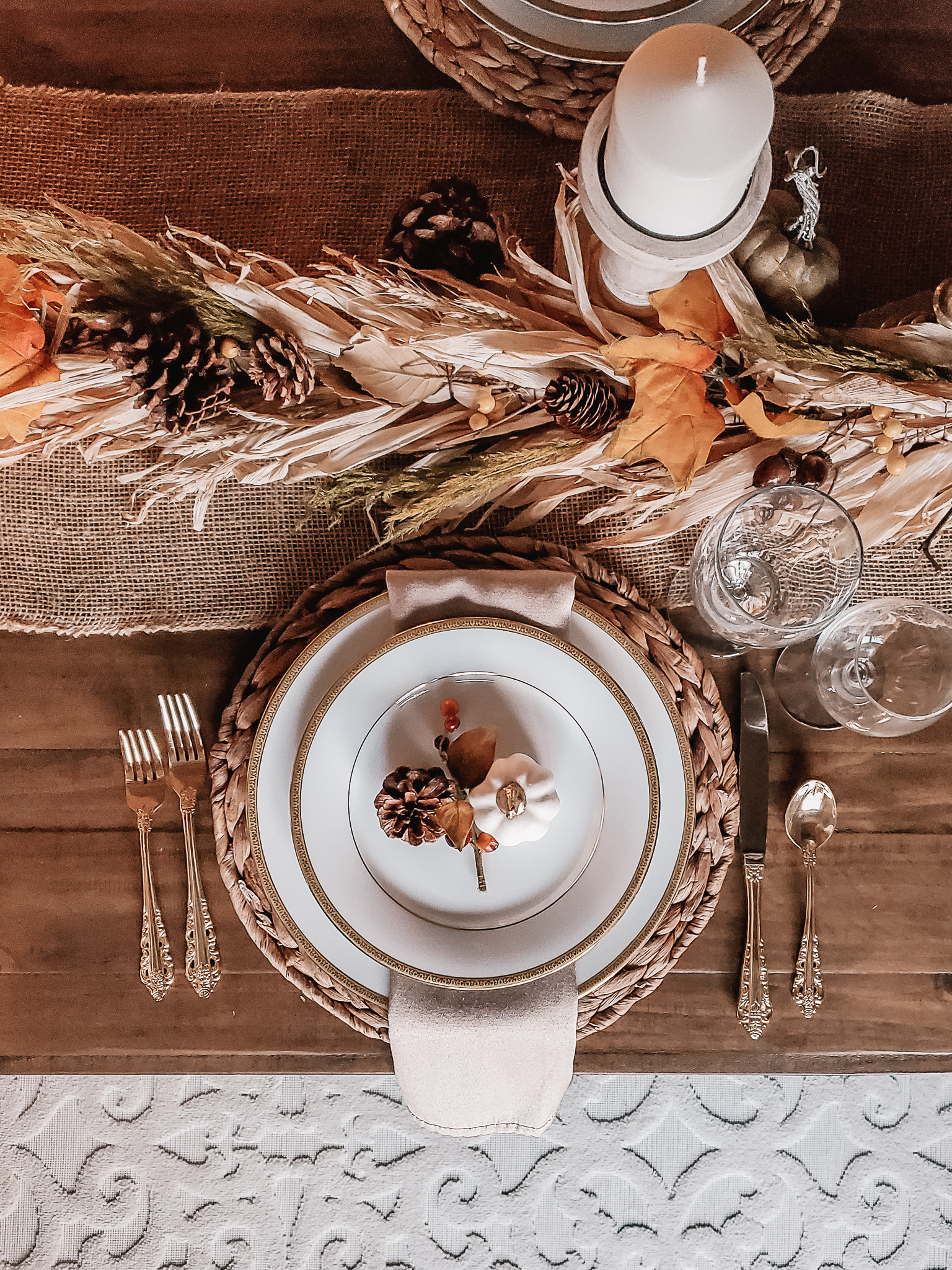 PLACE SETTINGS
For the individual place settings I like to start with a neutral base.
These hyacinth (or seagrass) woven placemats were purchased back in the spring but the neutral color works well from season to season. Using natural fibers creates a homey and rustic vibe.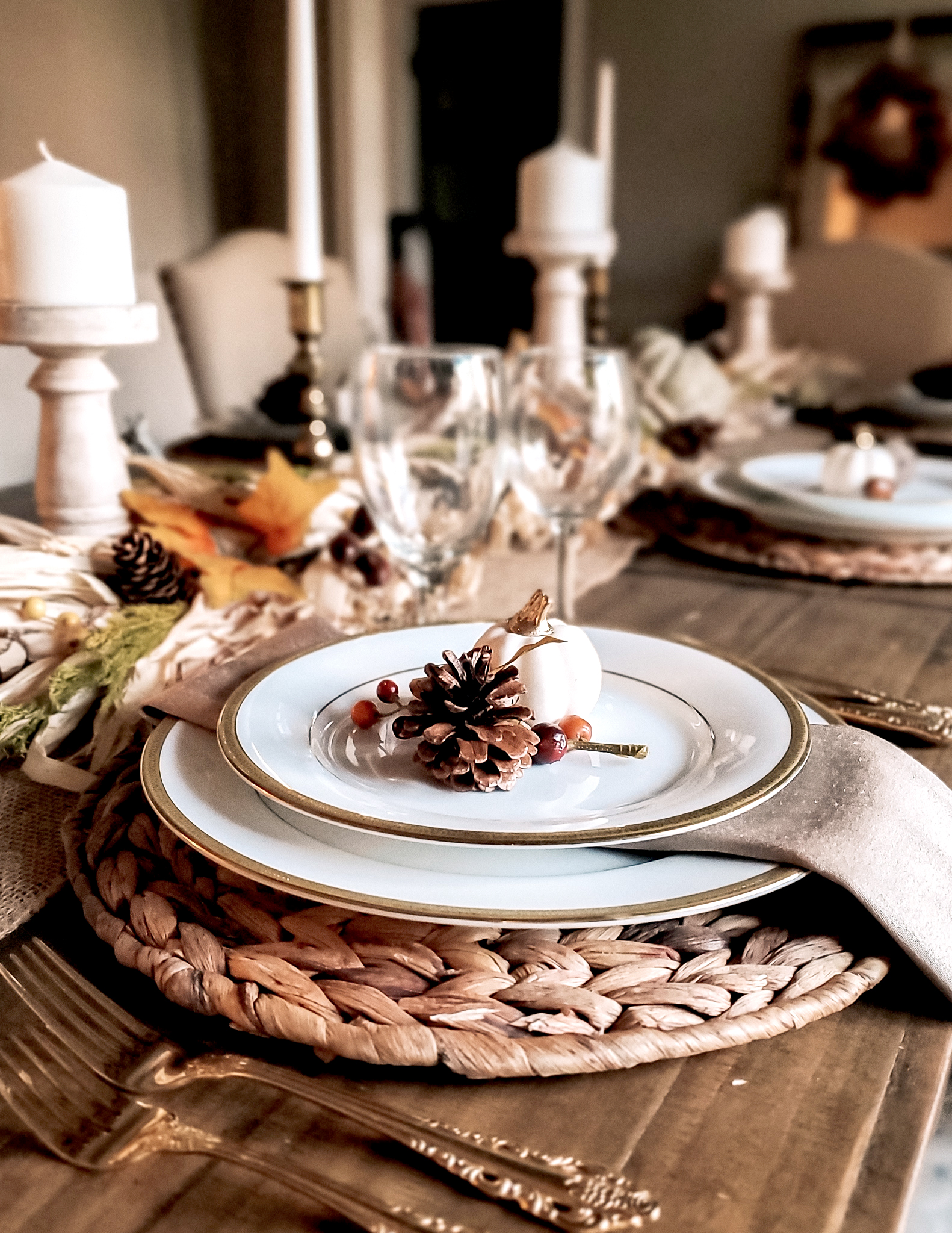 The plates we use were our wedding gifts. We got service for 12 since that was the most we thought we'd ever host at one time. They're a classic style with just a band of gold on the edge which makes them fit with almost any decorating. Gold silverware used to be difficult to find but now I'm seeing it everywhere.
Even though most people may not use the second plate I always like to include a salad plate for a more "finished" looking place setting. Simply adding a pumpkin and a pinecone to each plate made it festive.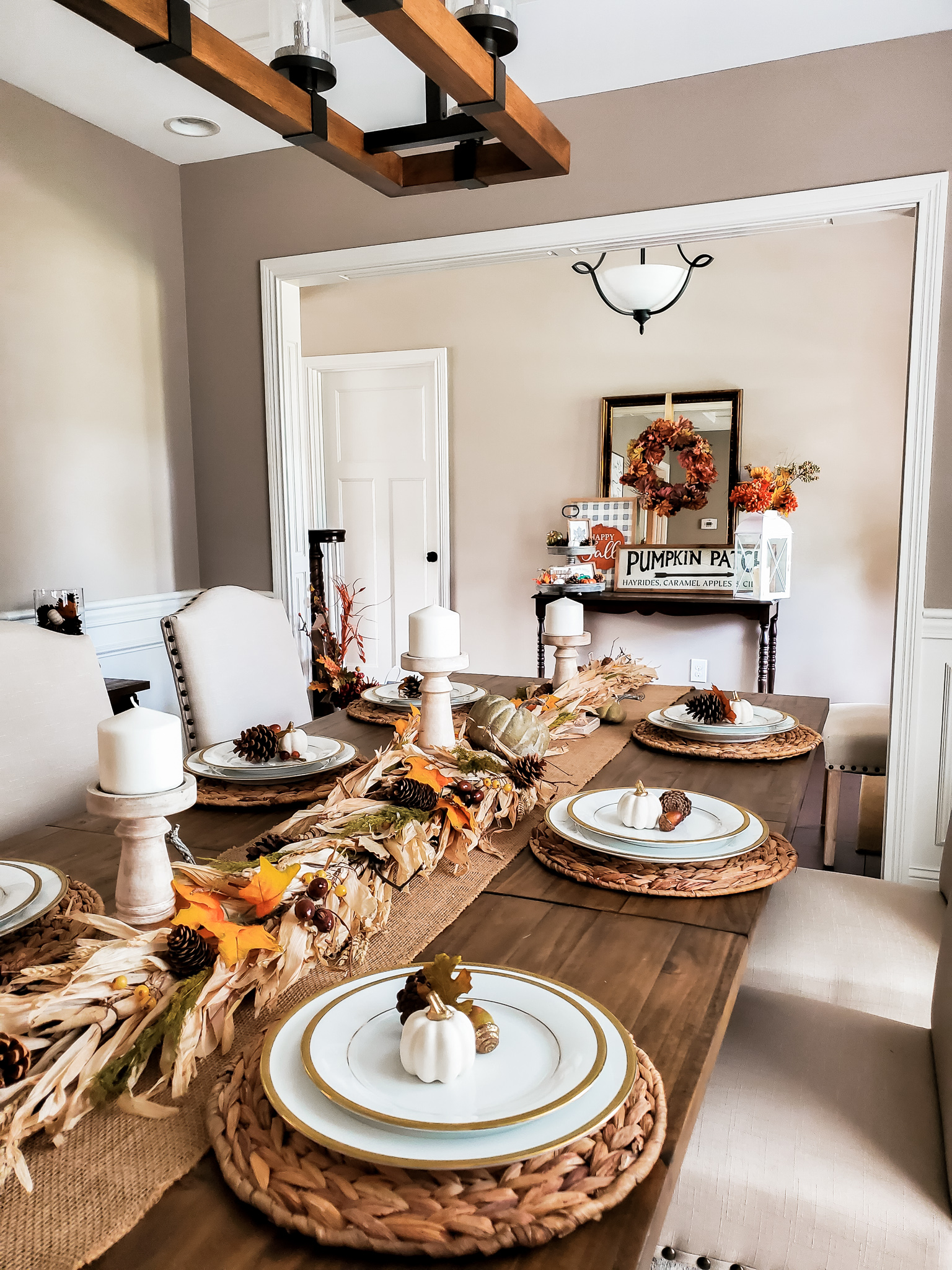 ---
SHOP THE LOOK
click any image below to shop
---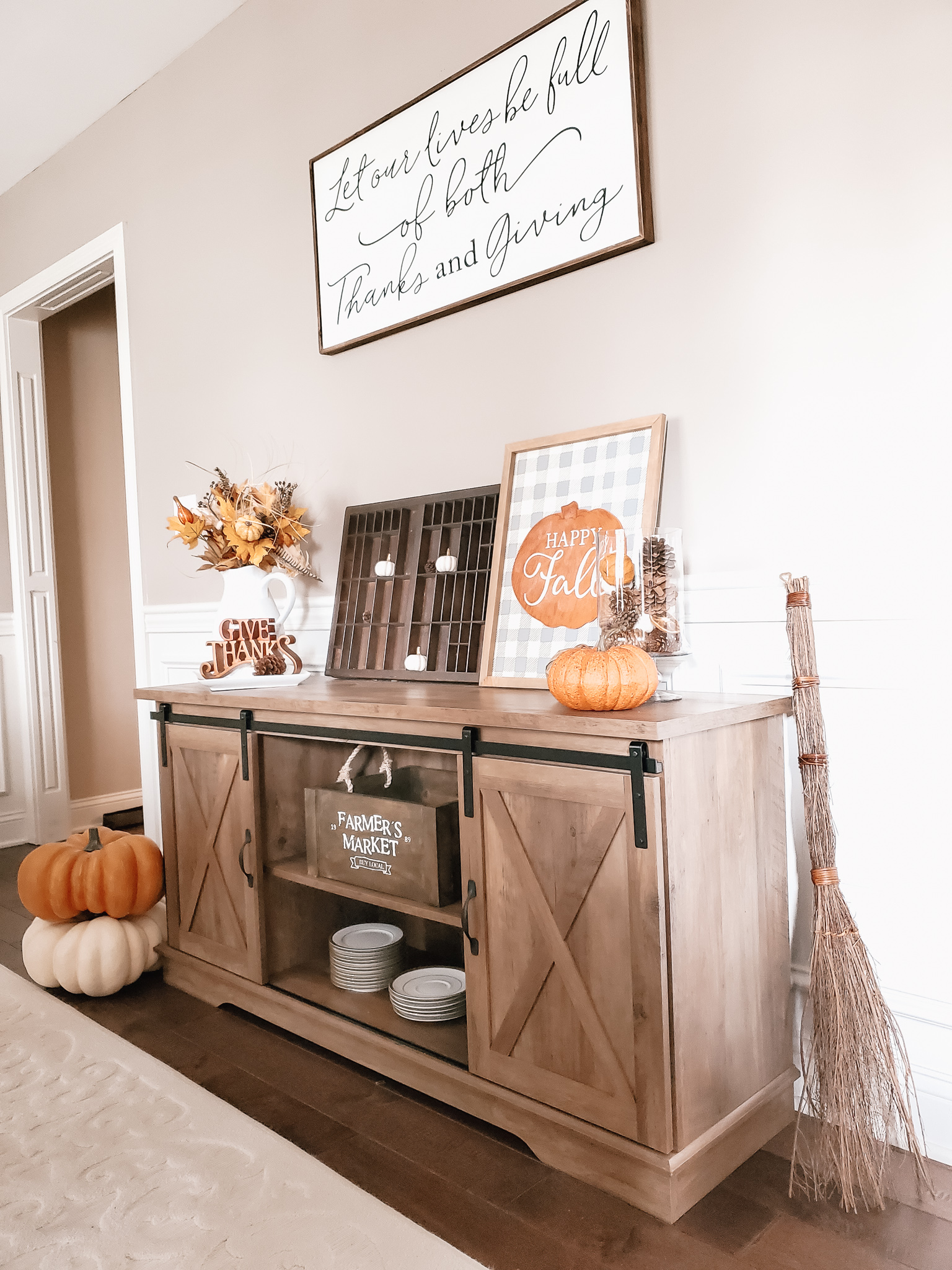 BUFFET/SERVING TABLE
Our dining room is not very large but we needed a small buffet table just for items that don't fit on the table during actual dining. This is actually sold as a TV stand but I liked the barndoors and rustic look. And while it's not real wood but you can't actually tell until you touch it. The best tip I could give for decorating is to be creative and think about how you can use items in more ways than one. I hope this inspired you to try something new!
---
SHOP THE LOOK
click any image below to shop
---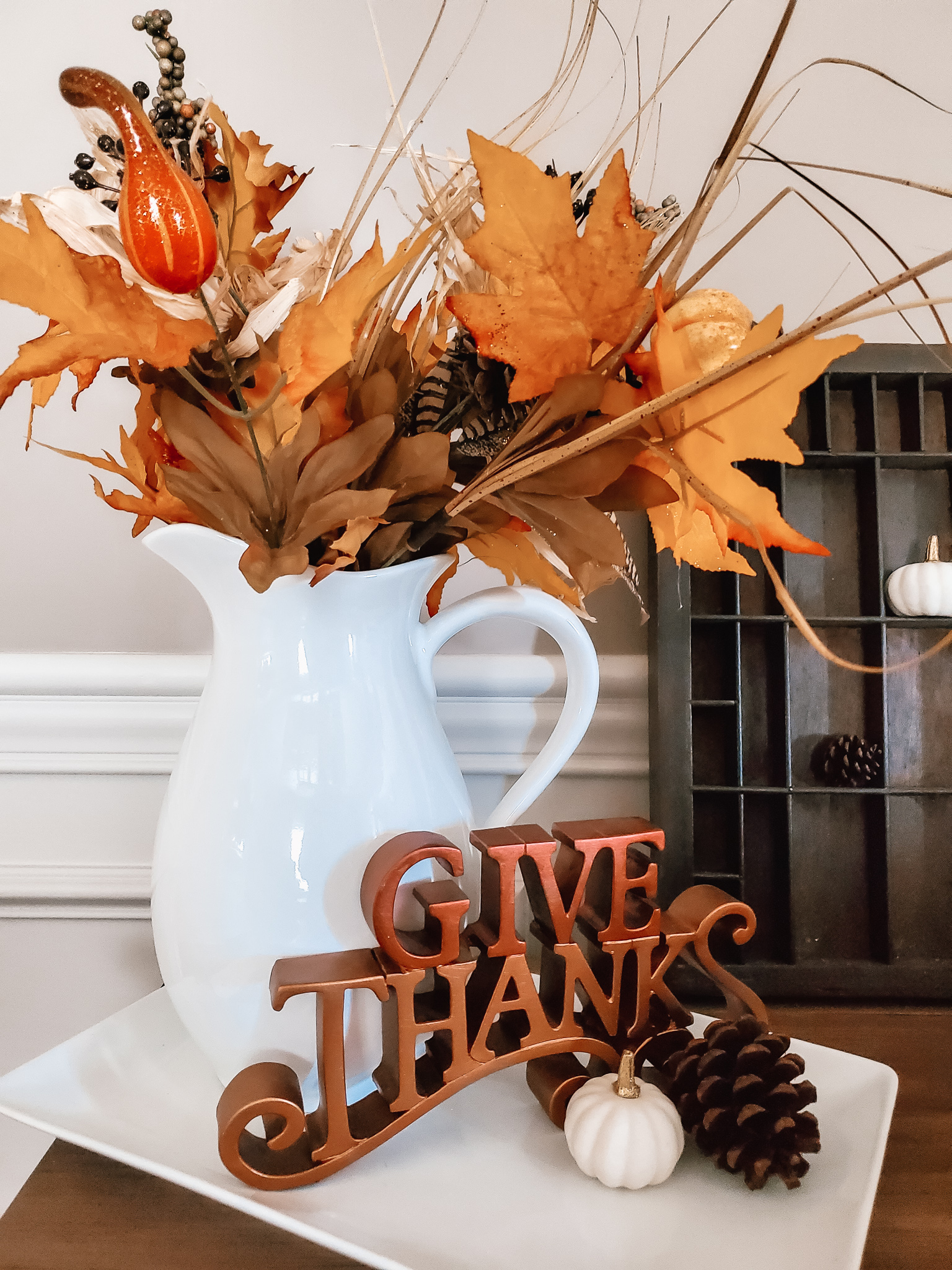 Wishing you a very happy Thanksgiving this year however you are celebrating!
Ready to decorate your own table?