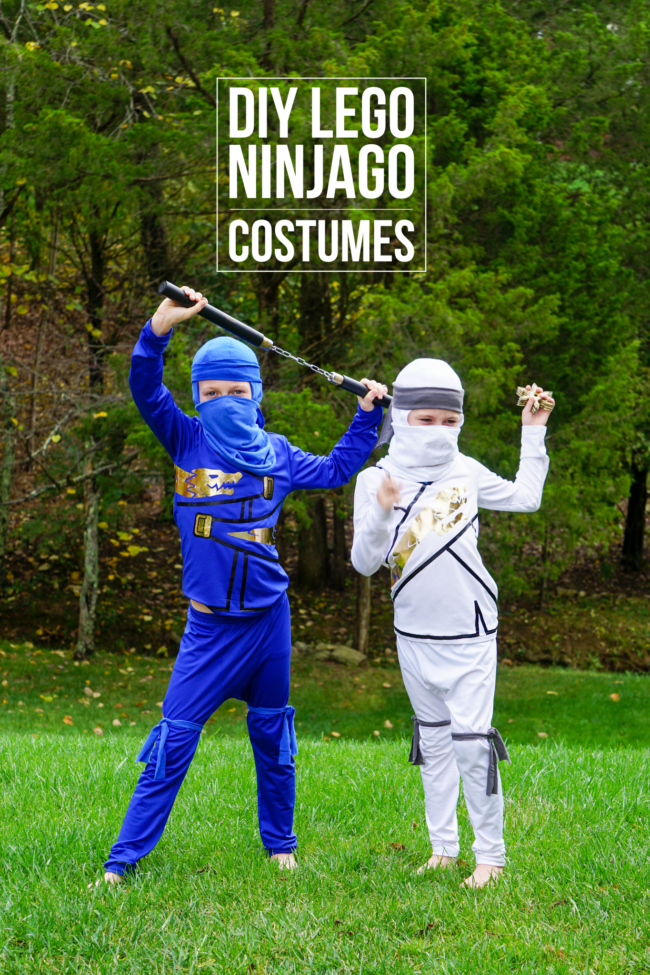 I have been making costumes for these kids for years now. This year they decided they wanted to be ninjas…but not just any ninjas…specific ninjas from the Lego Ninjago series.
So that's not something you can just buy, because trust me, I looked.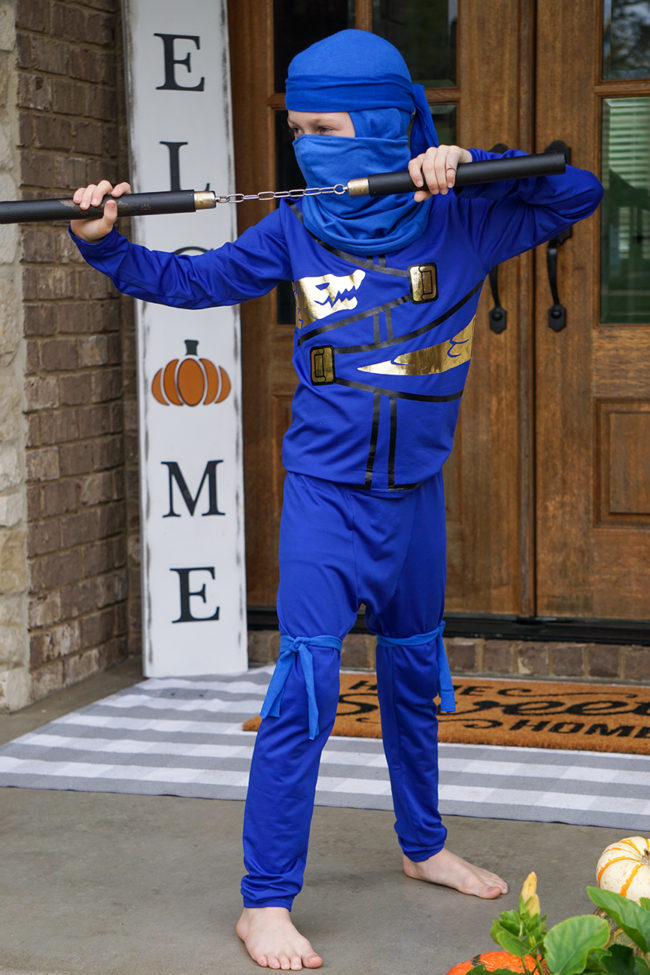 As a chronic DIYer I agreed to make them, because I mean, how hard could it be? (Answer: Always harder than you think)
The boys gave me minifigures for my "design inspiration". I mean every artist needs a muse right? So I set about squinting at these itty bitty blocky toys and trying to figure out how to transfer the design to my equally itty bitty but significantly less blocky children.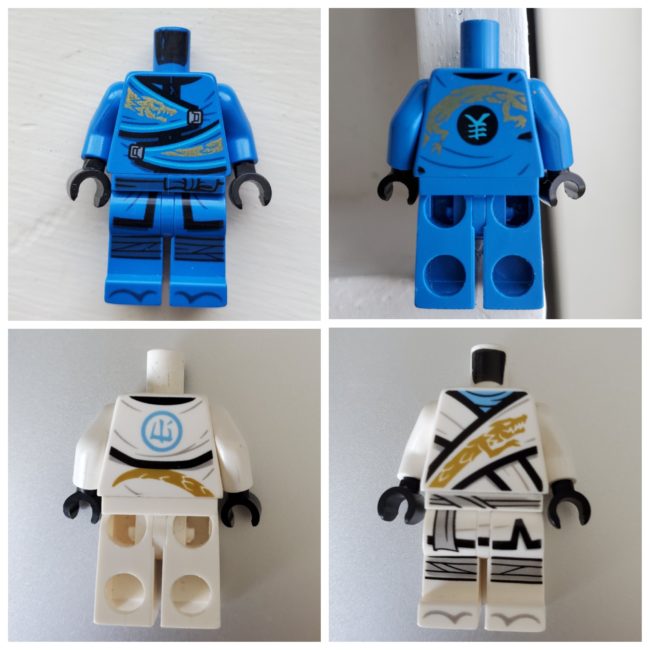 Disclaimer: So I know these aren't typical Lego style costumes but my kids have had the those in the past and they were too stiff for them to move in. They said they didn't want to be "blocky" they just wanted to be the characters.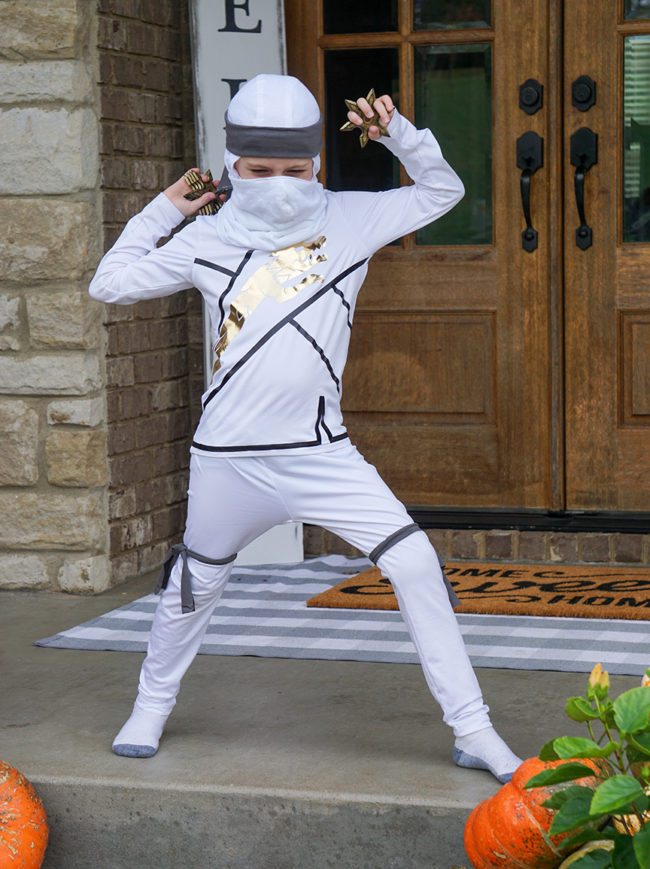 So I grabbed a couple of matching base layer sets from Amazon and some iron on vinyl and whipped these up over the course of a couple of days.
SUPPLIES
THE PROCESS
I decided to design my costumes on the computer so I took a photo of the shirts with a tape measure on them and then just scaled the images up to real size on my computer (I use Adobe Illustrator). I also photographed the mini figs and then scaled them up and traced the designs. You definitely could just free hand and cut the designs straight from your vinyl but I have a Silhouette Cameo that I purchased YEARS ago and I use it all the time for home and school projects.
TIP: If you are using a digital cutter don't forget to invert your design when you cut!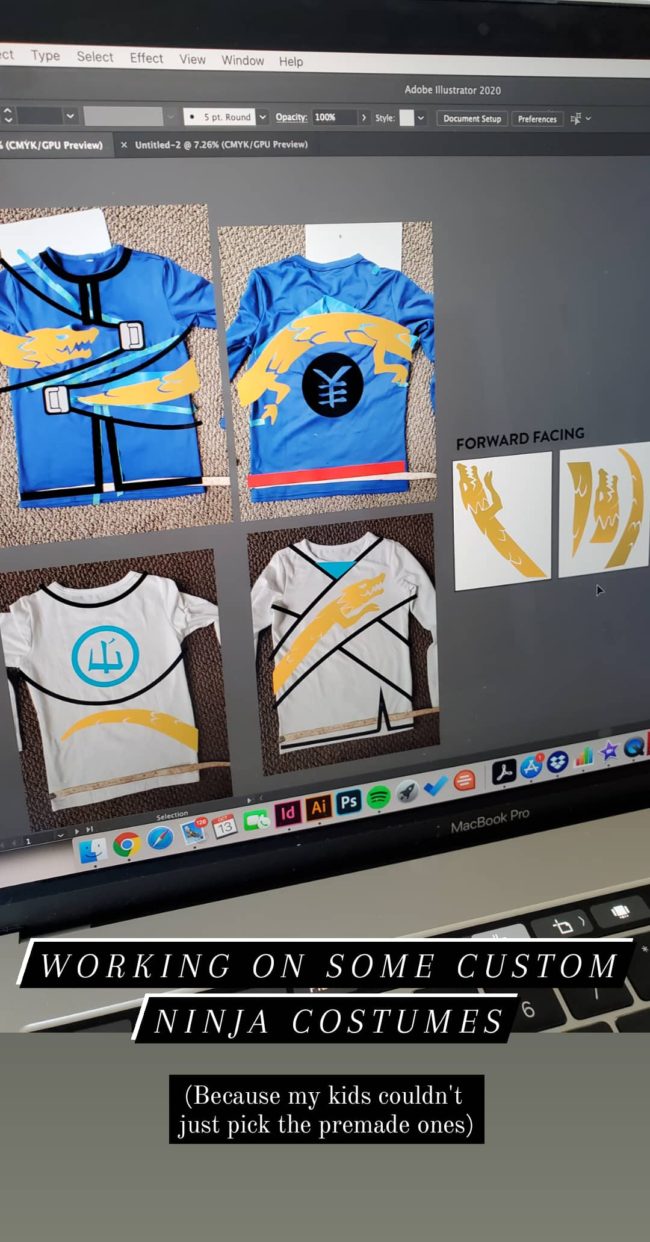 The hardest part was making their hoods but basically it was just a balaclava (you can find patterns for free just by googling) and a neck gaiter (so we're ready for a very 2020 Covid-Safe Halloween).
They love them and I'm glad I didn't have to do too much sewing!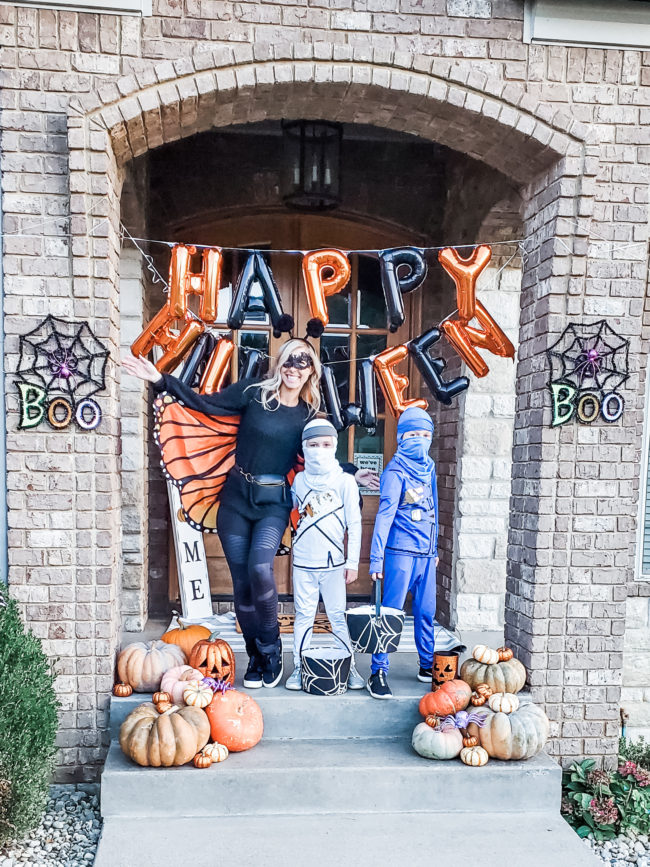 Happy Halloween from our ninja crew to you!