Noah decided for his 4th birthday that he wanted a "Monster Dome" party – which is apparently his name for Monster's Inc.
The problem is that Monster's Inc came out in 2001. Waaaay before my 4 year old had been born, so this party would be totally retro to the preschool set. Now that would have been no big deal EXCEPT apparently no one is really having Monster's Inc themed parties – or so the party store seemed to think since there were NO Monster themed decorations to be had. Since we had just returned from Spring Break I just gave up and grabbed some green, blue and purple decorations and called it a day.
The Invite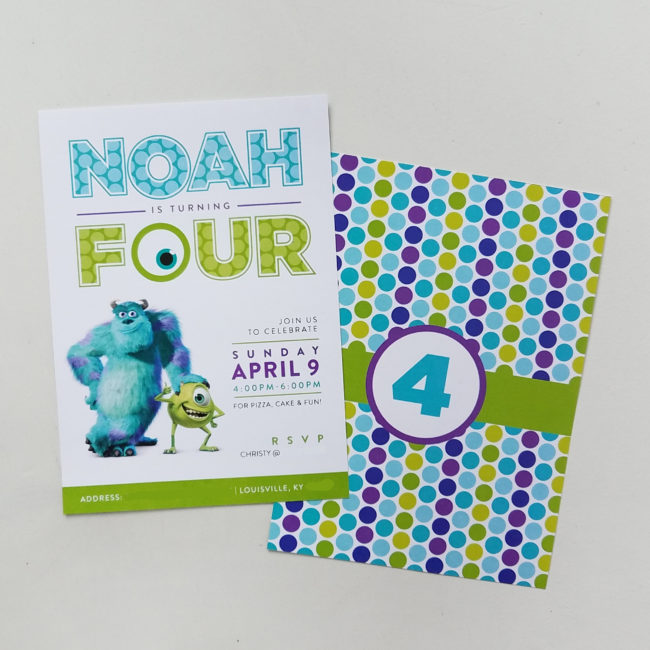 Yeah Staples about shut me down for this one but I told them it was personal use and they took pity on a momma (thank you)!
I didn't record making his cake but it really wasn't that difficult (other than the eyeball on top) and my little space buddy adored it.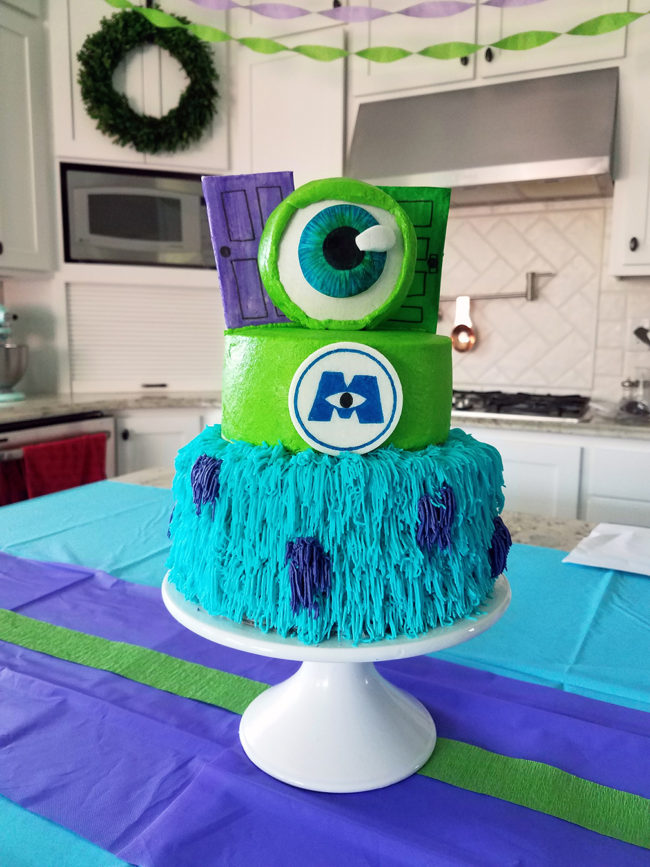 Yes that eye is cake. It was not easy to stack a cake on its side.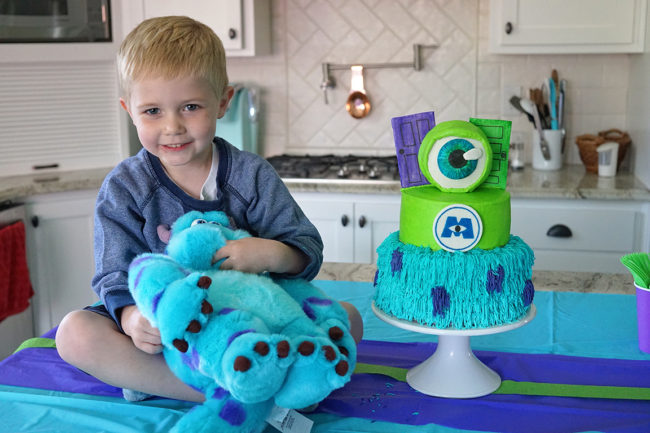 He was very pleased.

He asked for a Buzz Lightyear costume and toy this year.

Big brother decided he would want a clown at his party. This costume my mom actually made for ME and both my brother and I wore it for Halloween.