Noah celebrated his 3rd birthday in typical Noah style…wild. He didn't really have any particular theme in mind so I got to pick. We ended up with a "Wild and Three" theme. It kind of was a mash up of camping/woodland creatures. I have to say that I kind of loved all of it (I'm pretty sure he had a good time too).
Invitation
---
I liked this invitation from Minted but wanted to retitle it so I recreated it with some edits. The seed packet stamps I happened to have since I try to buy unique stamp books when I see them.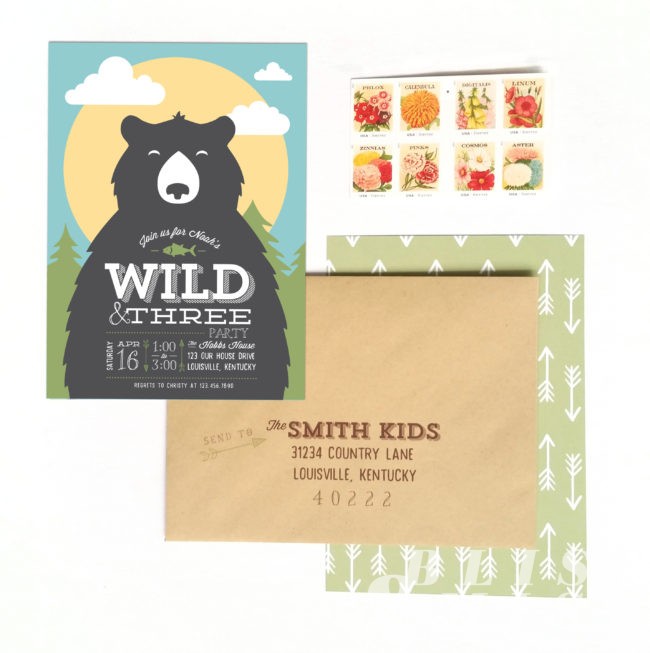 I created a freezer paper stencil to do a custom printed shirt for him. It was a cheapy from Old Navy and I removed the pocket.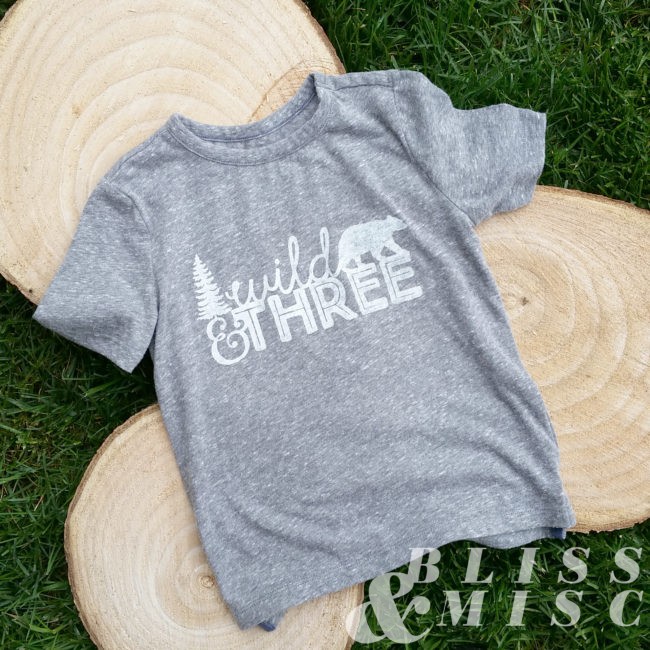 He kind of loves it.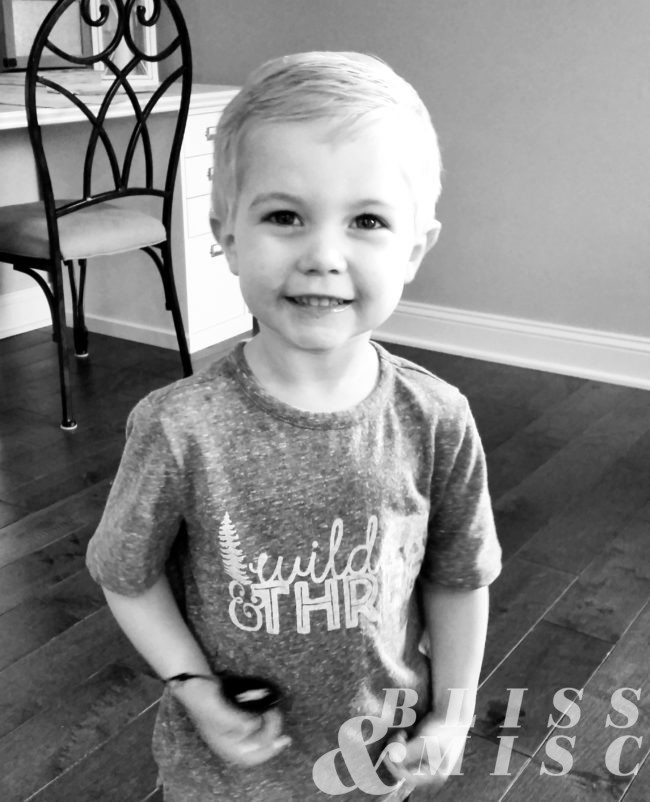 Activities
---
We were celebrating outside so I wanted to have a few activities for the kids. We started with making bird feeders.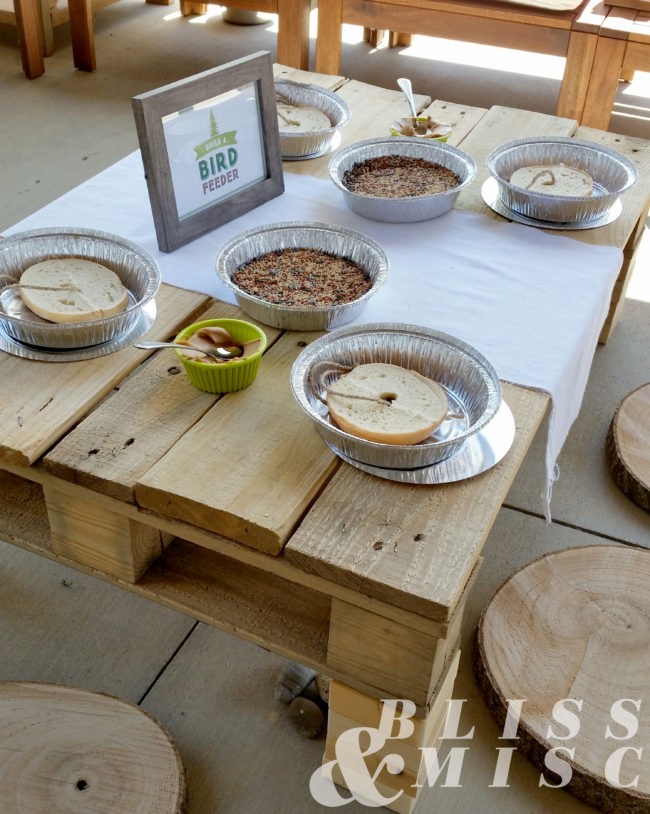 I strung bagels on twine and provided birdseed and peanut butter. It was an easy thing for them to do by themselves and the carry-out containers made them safe for transport (because no one wants bird seed in their car).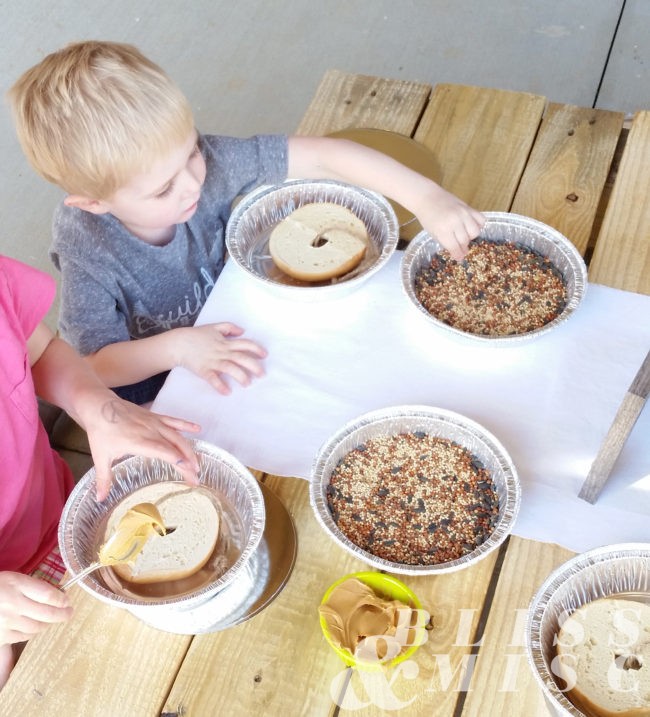 I also set up a scavenger hunt for them. It was pretty simple but it got them out in the yard and exploring by our creek.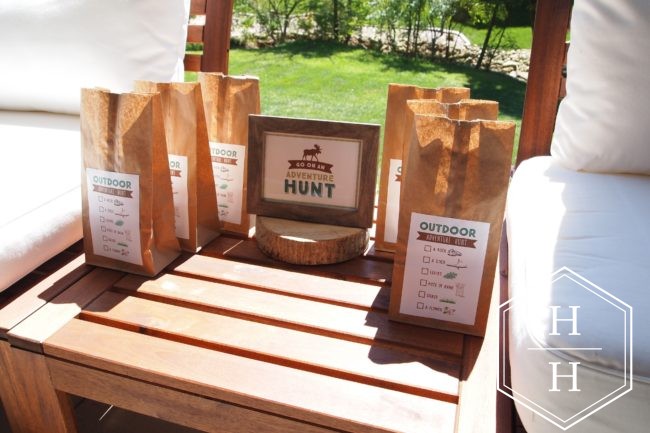 Since the party wasn't during a meal I set up a Trail Mix station where everyone could make a mix of their favorites.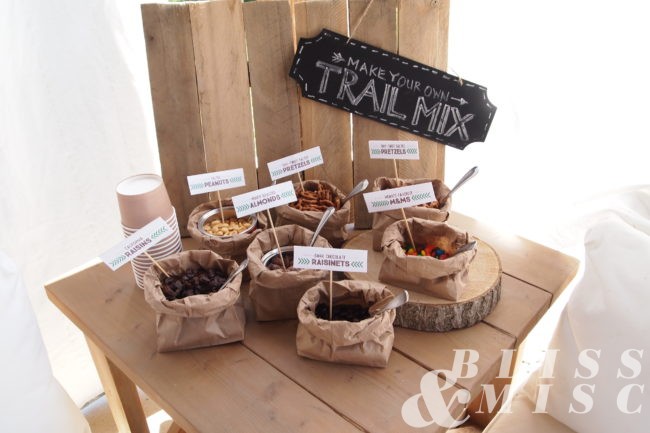 It was a big hit with the kids (and some adults).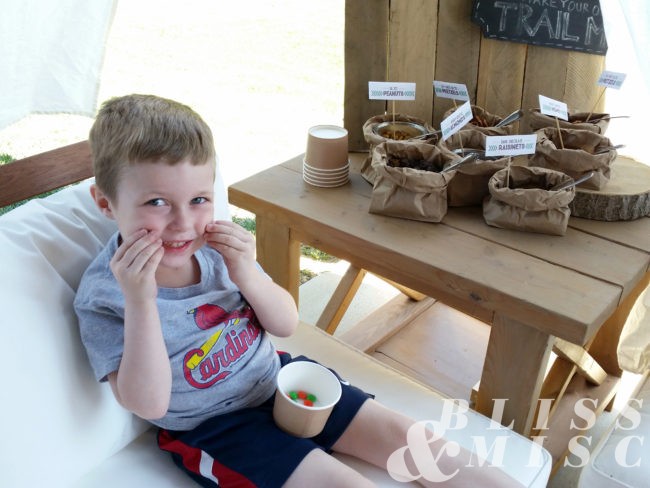 Decorations
---
I made a few chevron bunting pieces to hang around and moved some of our lanterns to the patio. The kids table was a pallet with some 2×4 blocks added to the bottom and I made some "seats" out of some wooden slabs I found locally.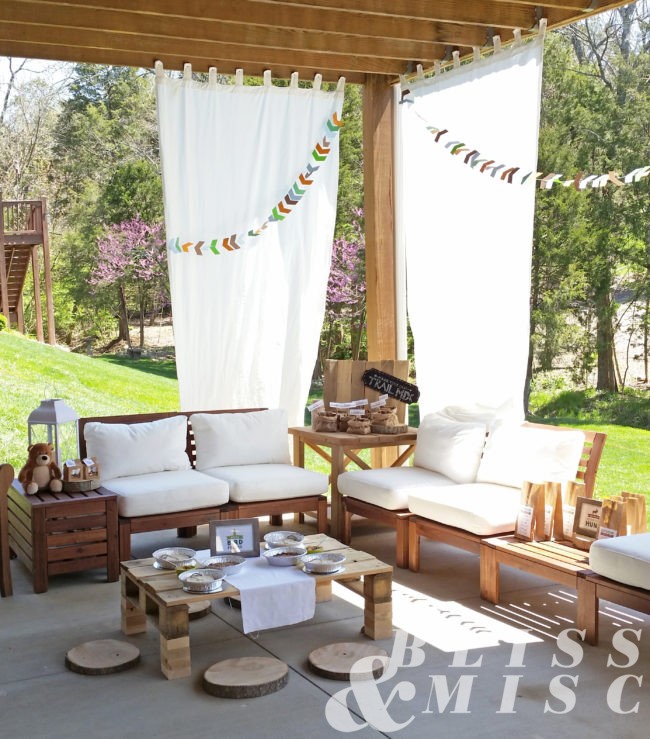 I set up the tee-pee since it kind of when with the outdoorsy theme.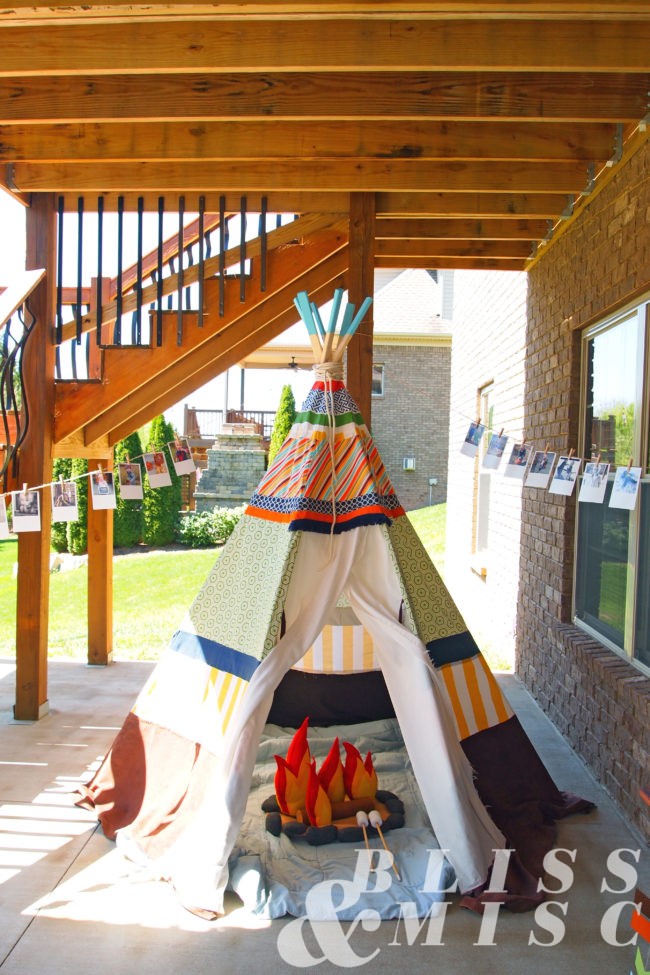 SHOP THIS LOOK
I printed some of my favorite pictures of Noah and hung them on either side with clothespins.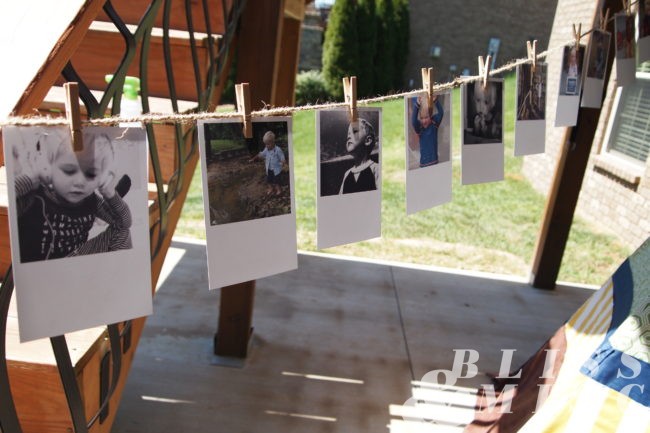 The Cake
---
This cake was so easy. I just created "bark" from melted chocolate and swirled light and dark chocolate on the top. The only problem was it was super warm outside so we had to keep the cake inside till right before the party started so it wouldn't melt.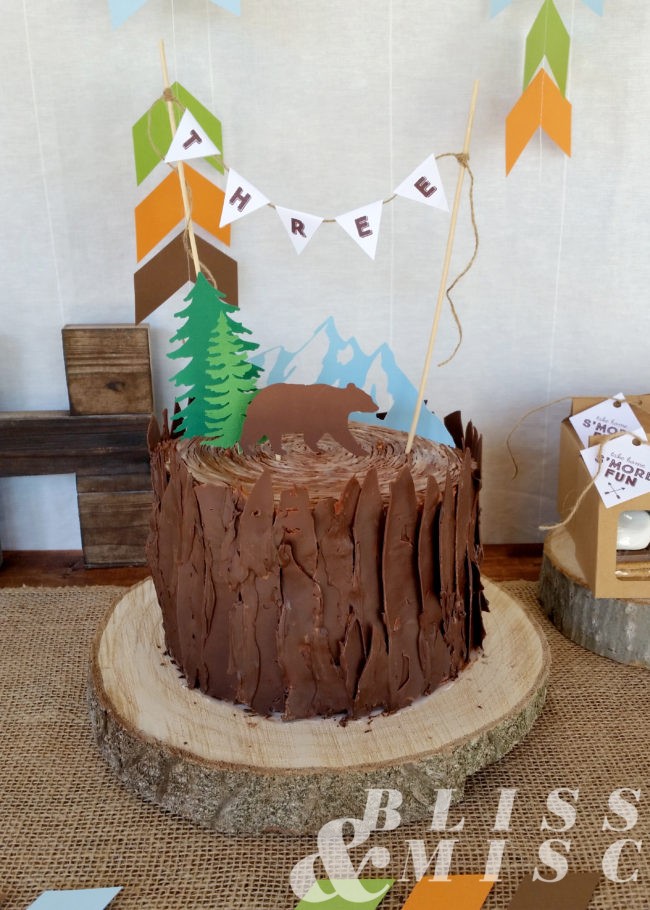 The decorations were just cuts I made with my Silhouette Cameo and attached to bamboo skewers. I layered them to create some depth but I liked the simplicity since the cake had so much texture.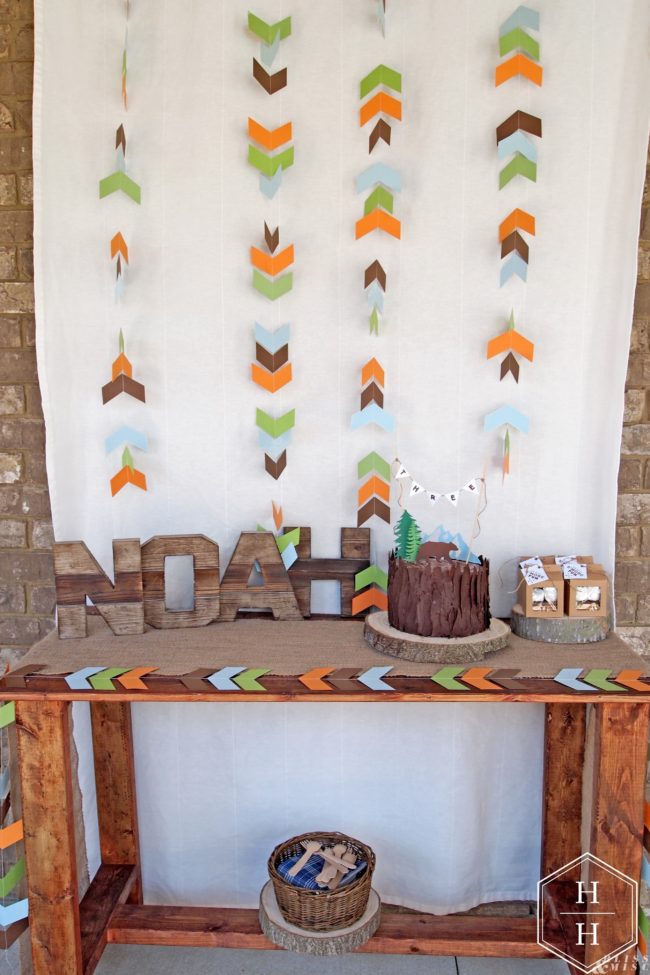 I made s'more boxes for everyone to take home. I love to give favors that are useable rather than a bag of cheap plastic toys.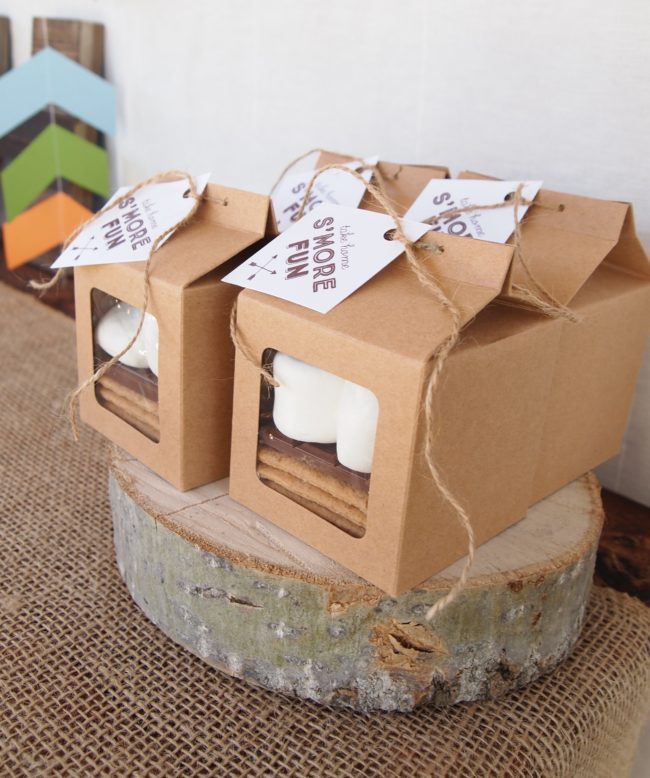 The best part was giving Noah his gift. We got him a 4 wheeler so now he can keep up with his brother's truck. He was so excited!