Evan turned four last Friday. FOUR! As in, he only has one year of preschool and then he's going to REAL school. It's crazy.
He's grown and changed a lot in the past year. He's more independent. He also never naps…which means he spends naptime talking Mommy's ear off. The kid literally NEVER STOPS talking. He's always got something to say. He loves Legos, cars and most recently cutting paper (anyone need confetti?). He's smart and creative and he enjoys playing with his little brother (most of the time). He can be a  little hesitant to try new things or get dirty (since he's responsible and a rule follower) but he acts like an absolute crazy person when he's with his close friends (they bring out his more adventurous side).
Facebook reminded me of what the past four years looked like: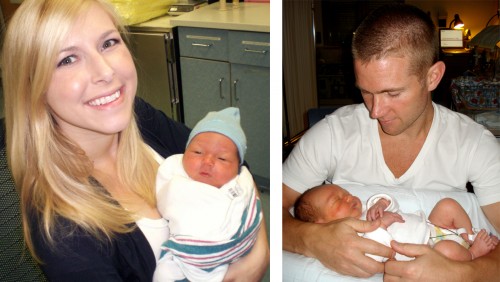 2011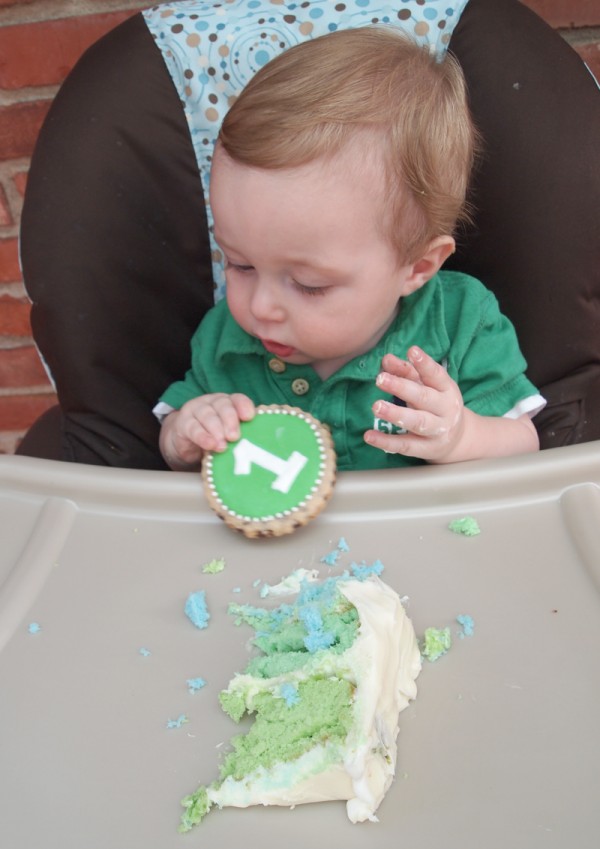 2012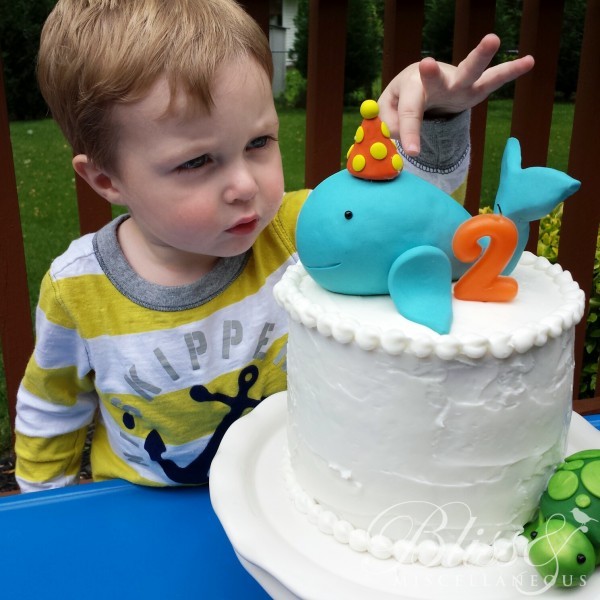 2013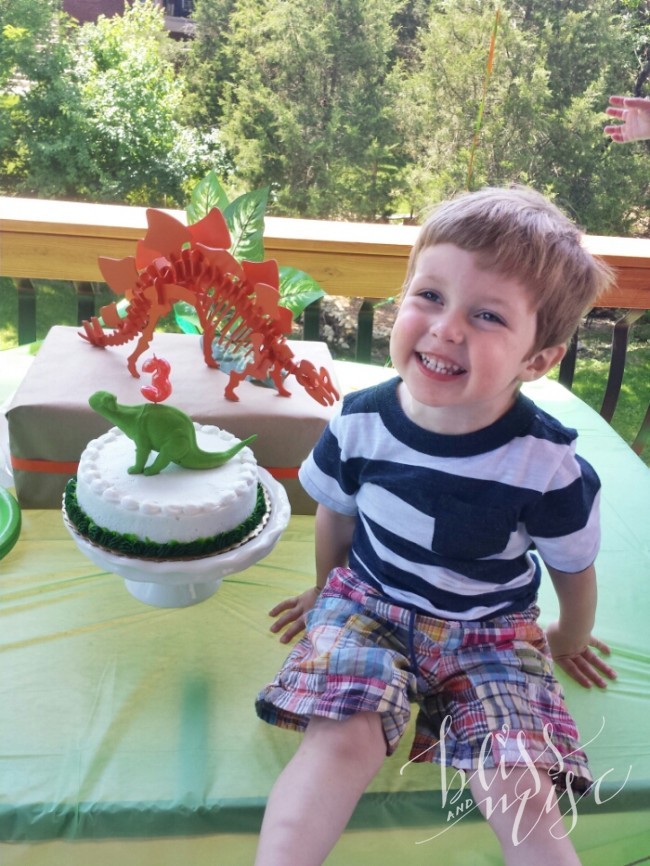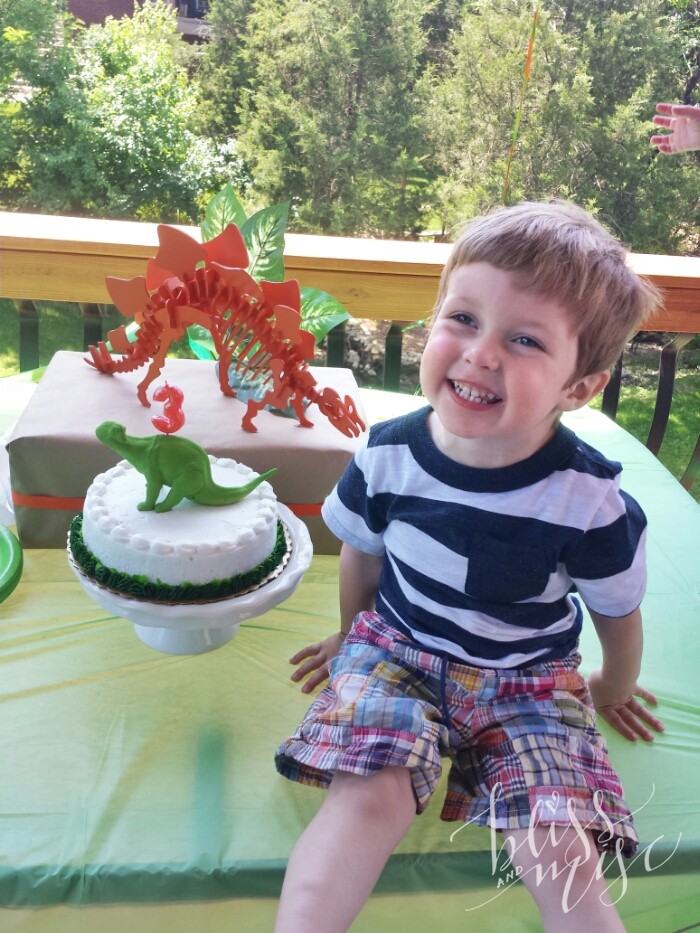 2014
This year he requested a Spiderman party. I'm know for a fact he's only seen ONE episode of Spiderman but apparently he's a pretty famous character in Evan's preschool class.
So on Thursday we picked out some balloons. I ordered a Spiderman Airwalker for him too. It was HUGE but also a big hit. Not going to lie, this thing startled me when I forgot about it being in our basement…maybe I'll put it by the door to deter burglers and door to door salespeople.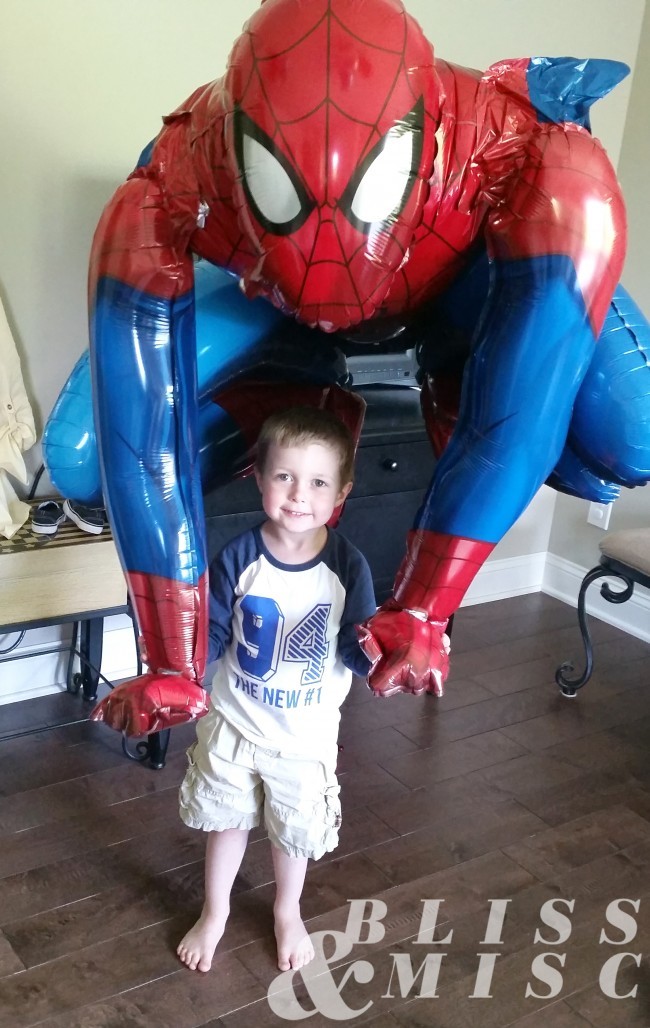 After we picked up Spiderman we had to make a city for him to protect so I used 12 ft of butcher paper and drew this city. Then I wrapped a few of the boxes left over from our Ikea furniture to make some more buildings.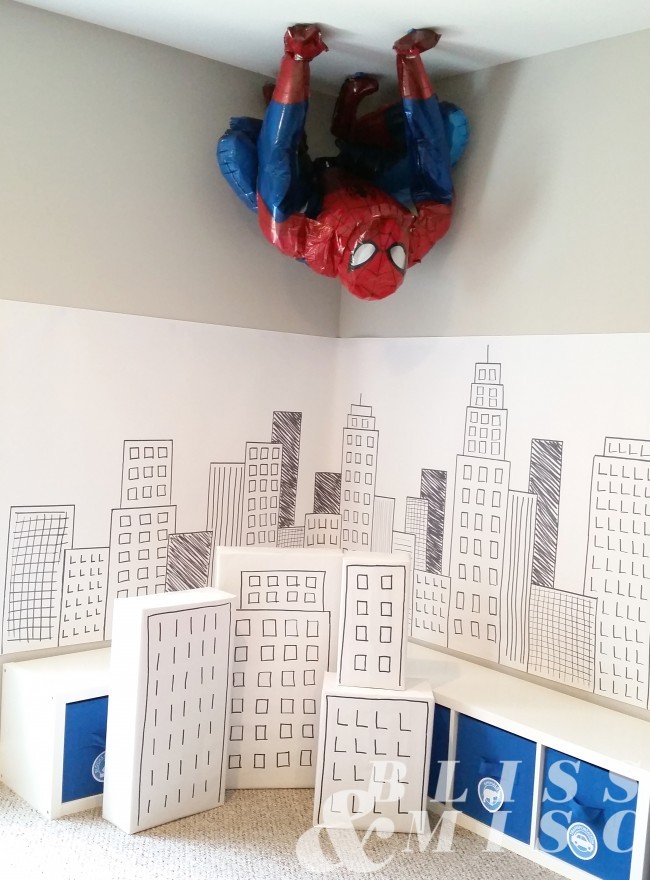 On Friday Evan woke up to his presents from his Dad and me. He didn't really know what to do. He just stood there for a bit unsure of why they were there and if he should do anythings with them. It was kind of adorable.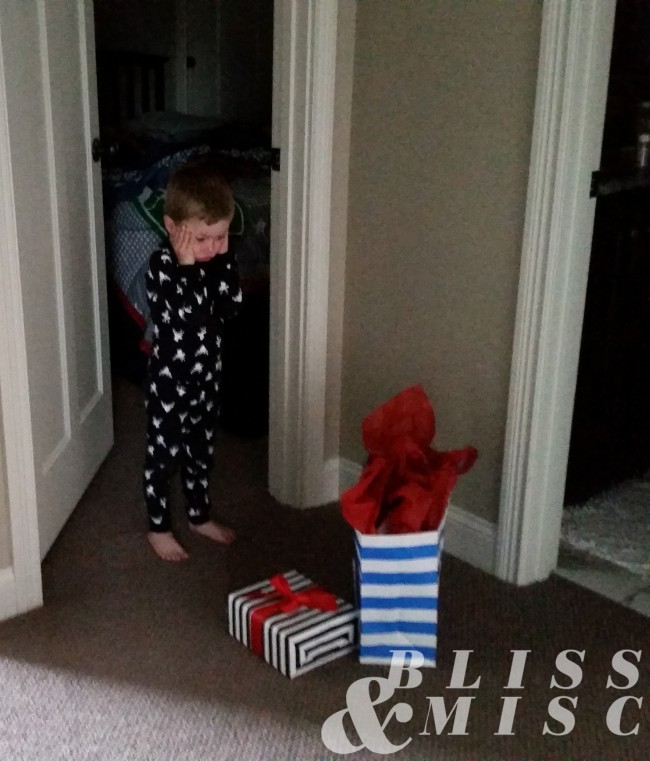 We got him a Spiderman costume, a shirt and a Transformer (which was Dad-Approved of because it was "two toys in one and didn't have lots of pieces").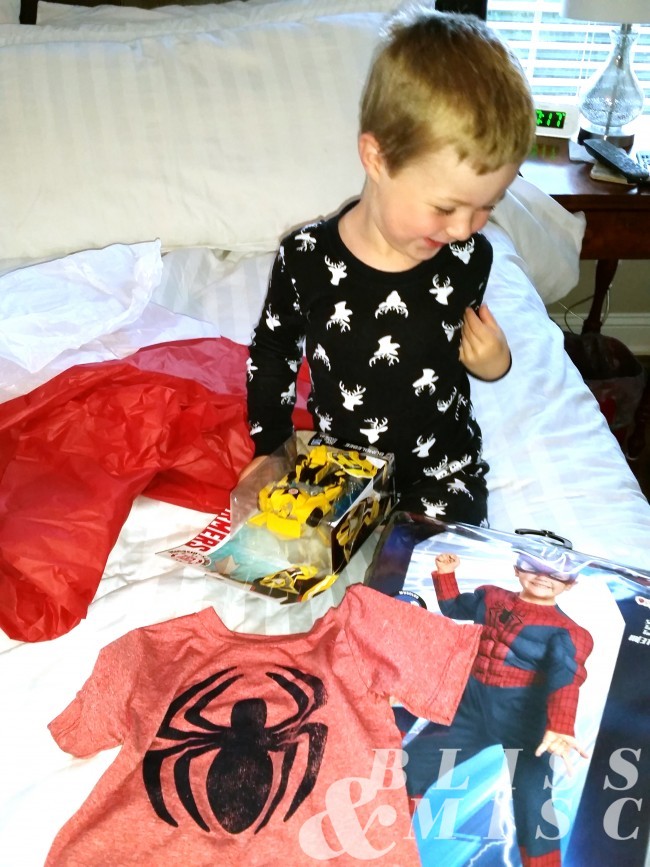 He tried on his costume and we took some pictures with the other Spiderman while we waited on little brother to wake up.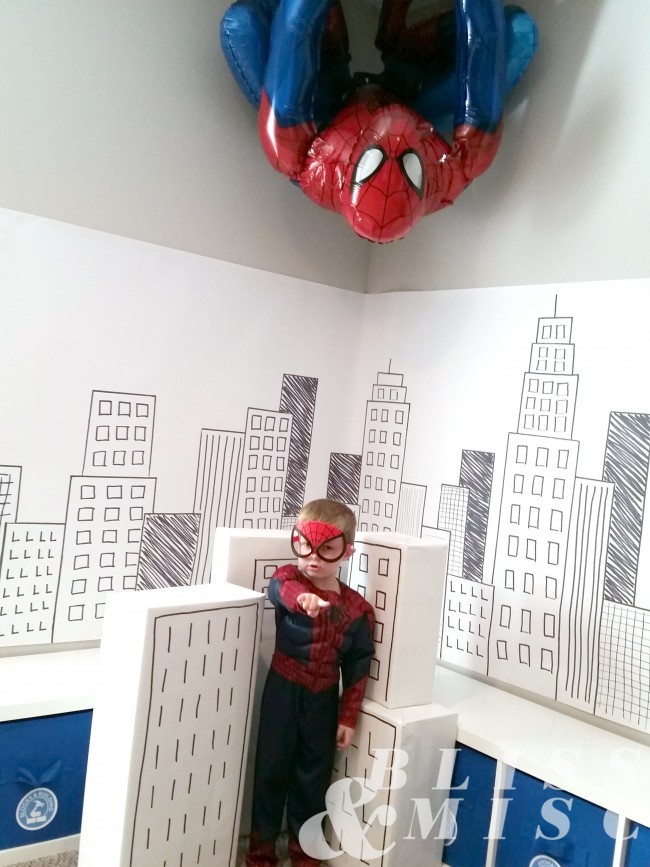 Then we headed to Krispie Kreme for our free donuts in honor of National Donut Day. He asked to wear his costume and entertained the crowd while we stood in line for our freebies.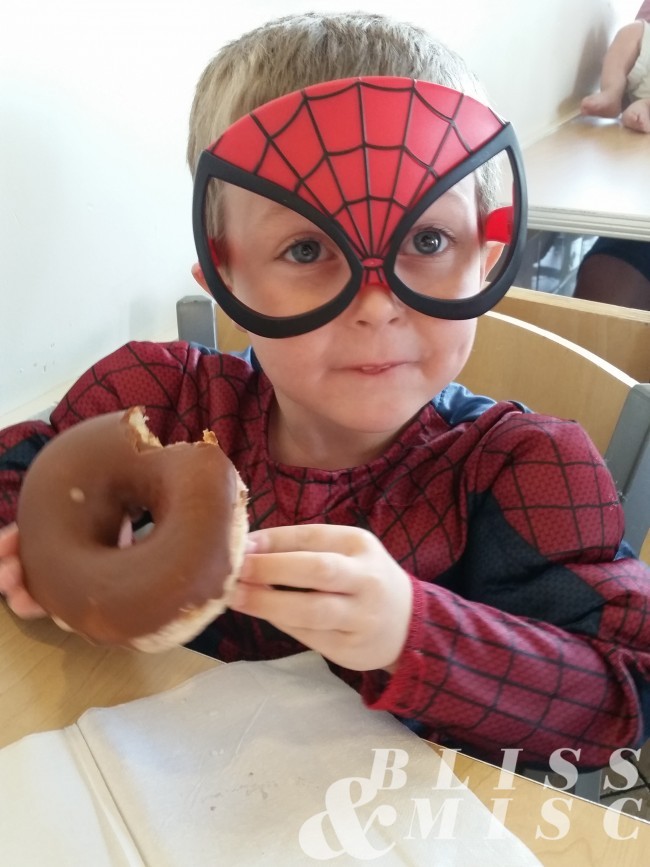 Later in the day my parents and brother came to visit so we headed to the pool with them. Noah and Evan had a good time interrupting the Corn Hole game.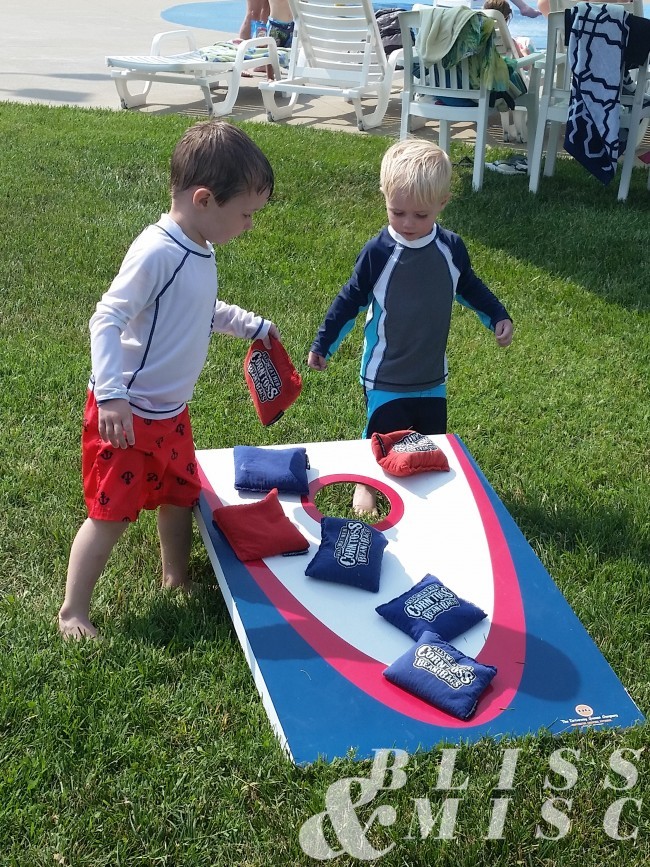 Saturday Evan and I headed to the Home Depot to build a truck at their Kids Workshop. I thought it would be fun to do something with just him.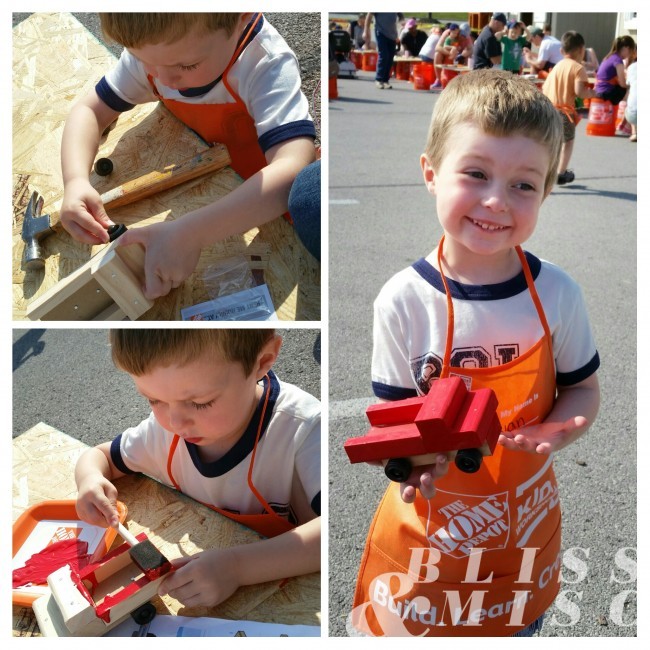 Then we scooped up Noah and headed to a birthday party for a friend with the same birthday as Evan. We always have to coordinate parties since we invite the same kids.
On Sunday my husband's family came to visit and must have brought him every Spiderman item they could find. We have masks, sunglasses, a beach towel, a kite, a web slinger, a flying Spiderman and enough Spiderman stickers to wallpaper a small bedroom. He loved it all.
Finally Sunday evening we were ready for his party. I attempted to hang some crepe paper outside but it was hot and super windy and pretty much the worst conditions to try to decorate in so I eventually gave up and came inside to hang my DIY bunting.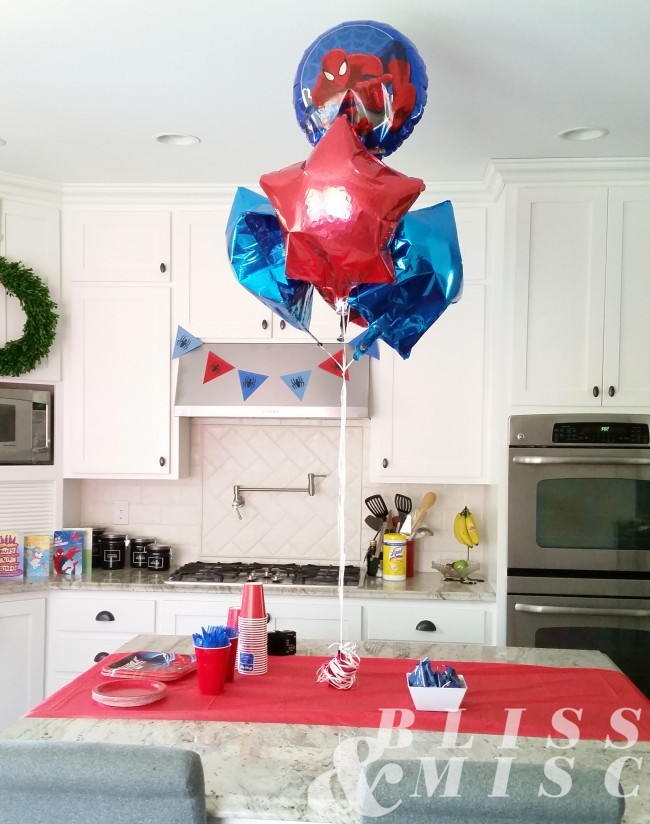 I needed to take down my spring wreath so I made some giant spiders for the front doors (go big or go home is my motto).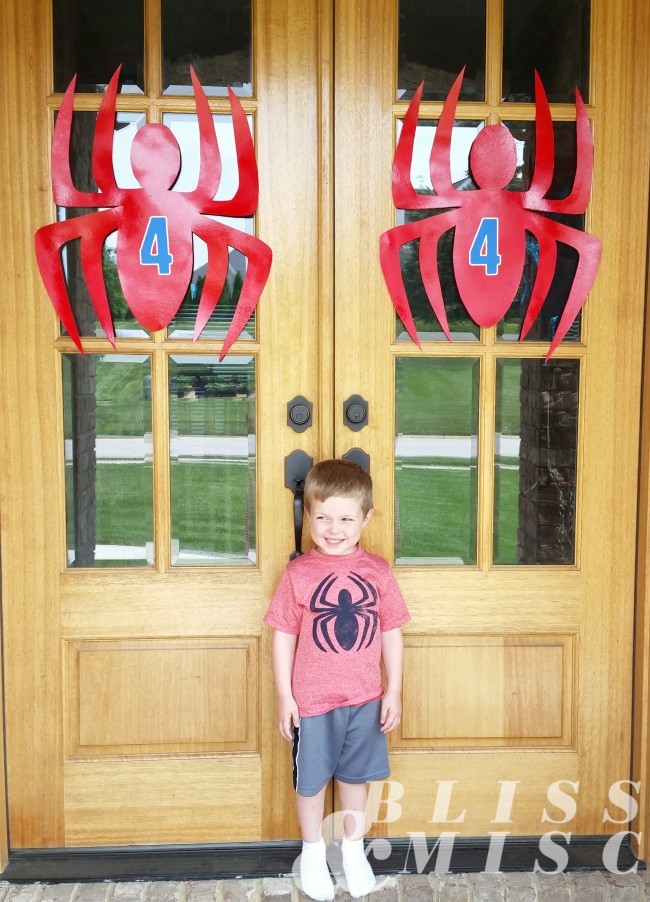 Finally there was the cake…the cake I was sure would be a Pinterest Fail but I couldn't resist when saw it.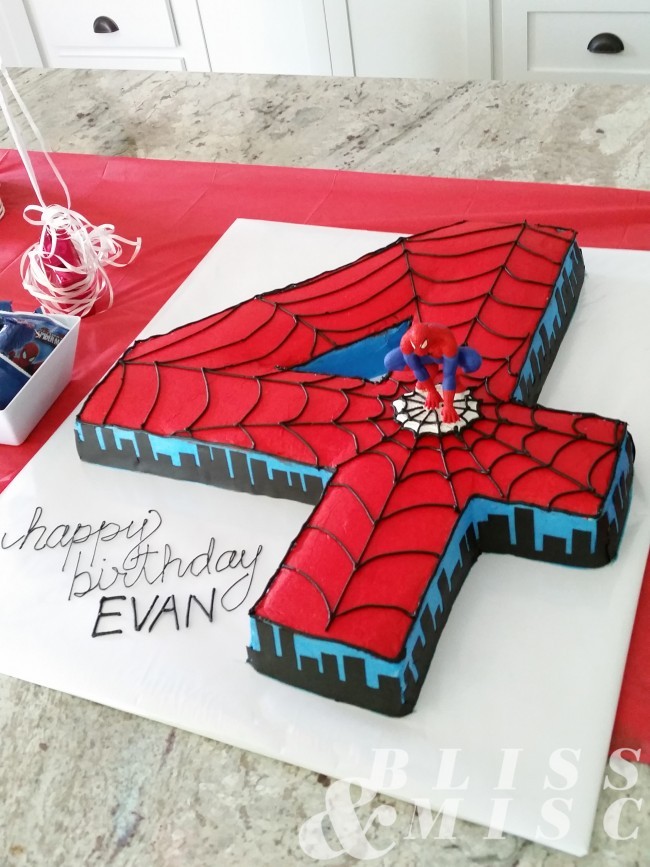 I've never made any sort of shaped cake before but OF COURSE I thought "how hard can it be?!" The cake was totally from a box mix because if it's not broke…you know. I actually made two 9×13 cakes since I thought it would need to be BIG!
I made buttercreme for the first time ever because there was no way I was messing with fondant…plus, it tastes like yuck. I used the Viva paper towel method to get it smooth. The topper gumpaste and was from Amazon. And actually Evan handed it to Noah and told him to throw it on the ground so I got to stick the whole thing back together while they sat in time-out for destruction of property.
The buildings were made out of the Wilton edible sugar paper. Then I just piped the spiderweb on the top (that was actually the EASIEST part). I don't know if I'll be making another shaped cake but it was worth it for what it would have cost me to buy.
And Evan loved it.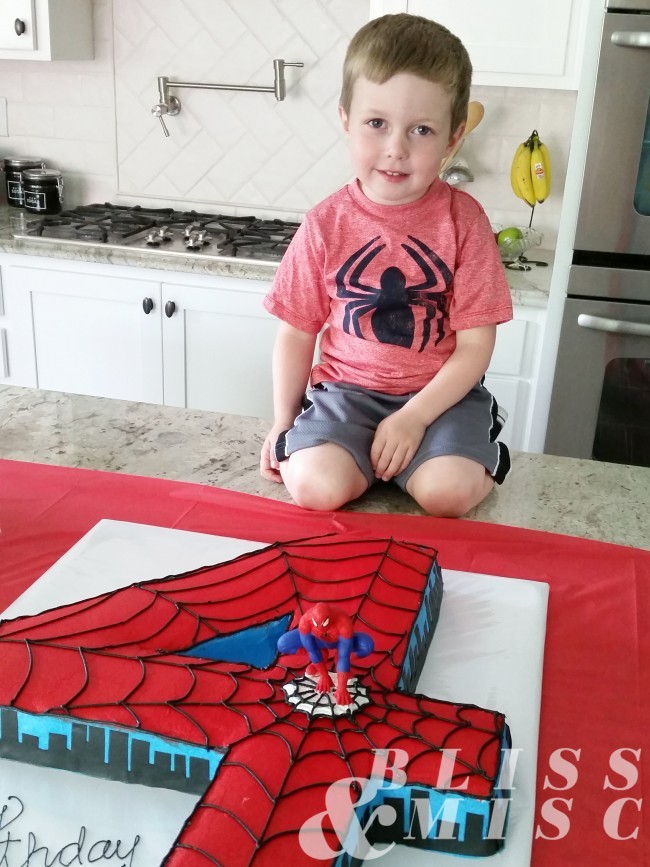 He had four big kids at his party and four little kids and they ran around and screamed and played the whole time. They've known each other since they were just months old so it's fun to see them all together.
Happy Birthday Evan!