Noah turned TWO last Tuesday.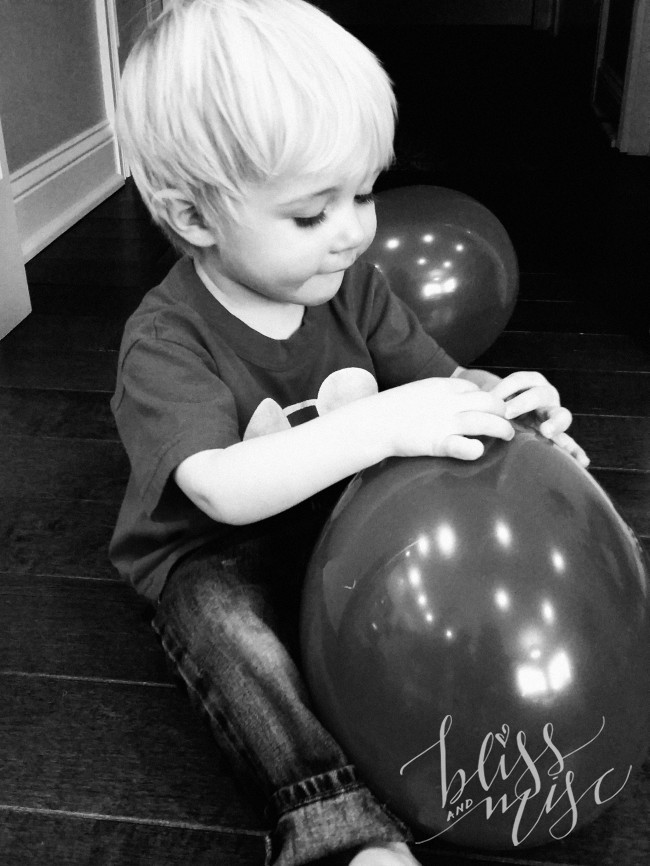 This past year has brought a lot of changes. He's so much happier since he had his ear tubes put in last year – and has only had a single ear infection. He started "school" and loves to "go see friends". He is starting to talk in full sentences, his favorite of which is "Mommy COME ON!". He absolutely loves playing with his brother (so long as his brother is playing nicely).
We had a small playdate with friends and a family celebration the next day. Since he LOVES Mickey Mouse – it had to be the theme. I wasn't loving the crazy-over-the-top patterns on the store-bought party stuff, so I made a lot of the decorations.
These invites I found on Pinterest and easily copied them to suit our party. They didn't cost anything but postage since I already had paper on hand.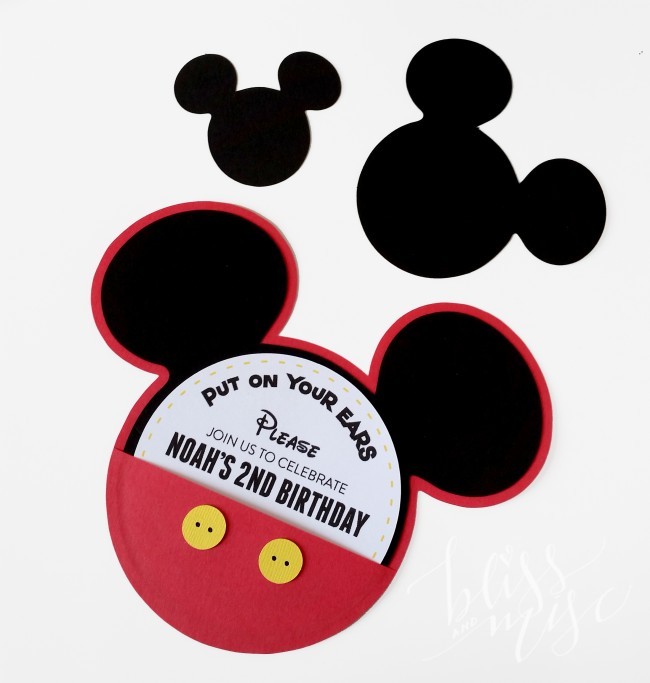 Evan had a fun time helping me with them. I told him if he wasn't going to nap he was going to work and he loved using a gluestick and stuffing the invitations in the pockets.
I bought some colored bunting and cups from the dollar store and used the same Mickey silhouette in a smaller size to "theme" them.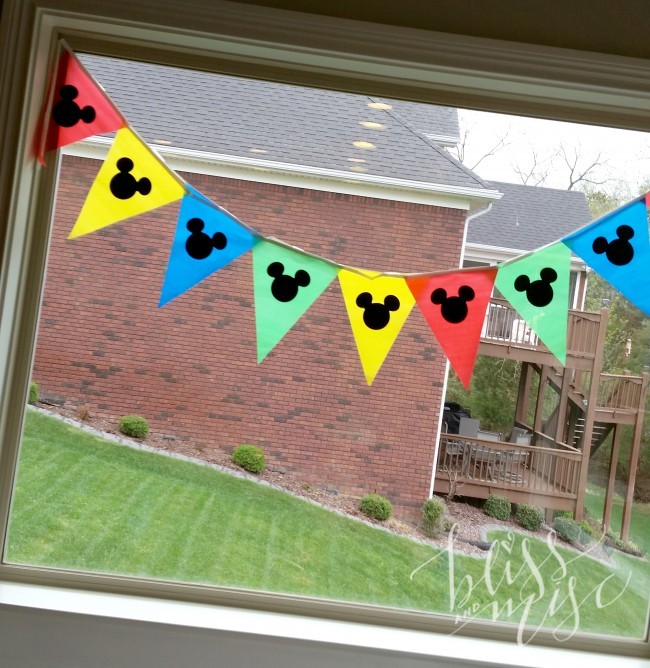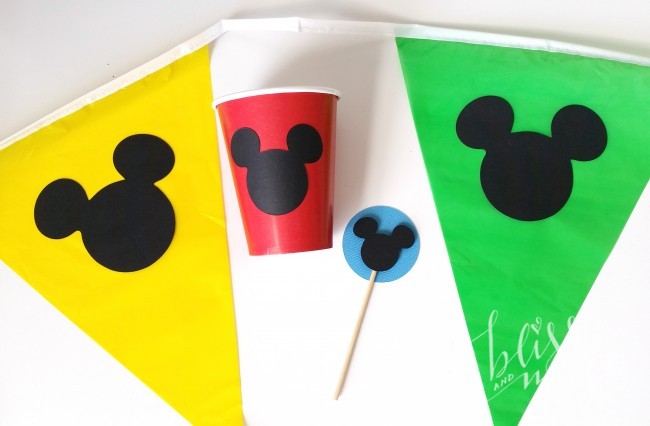 Cupcake toppers were made with a circle punch…and the same silhouette (I got a lot of mileage out of that one image). Another no cost item since I already had paper.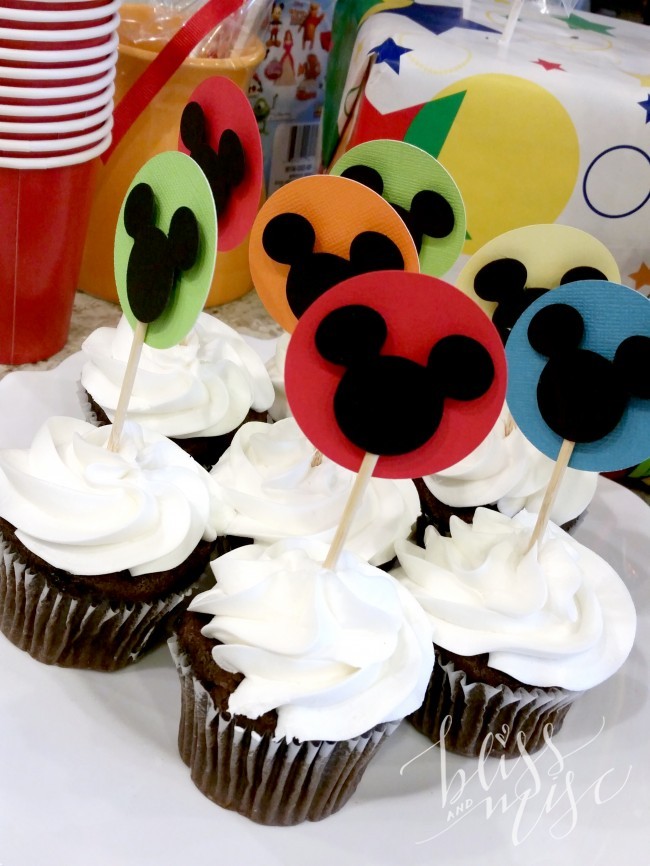 I made PB&J for the kids. I think the sandwich cutter was $4.95. I'm pretty sure I'll use it again in the future.
Lastly I made these Mickey Pops. We had Oreo's but I had to pick up some black candy melts and the mini Oreos. Let me just say I was about to break up with Pinterest over these. They didn't seem that difficult but I always over-heat my chocolate in the microwave and it becomes difficult to work with. I ended up rigging a double boiler half way thru and it went much more smoothly.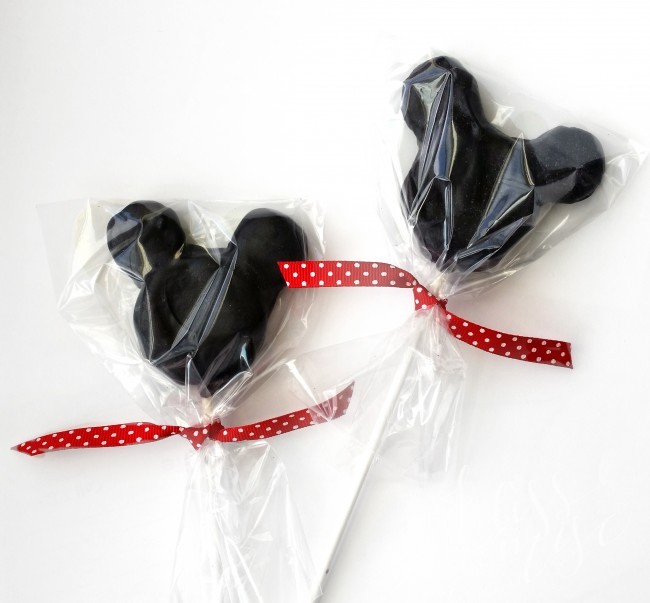 On Tuesday (his actual birthday) we took his school friends donuts to share. Then we stopped by the party store and bought some balloons. He loved them.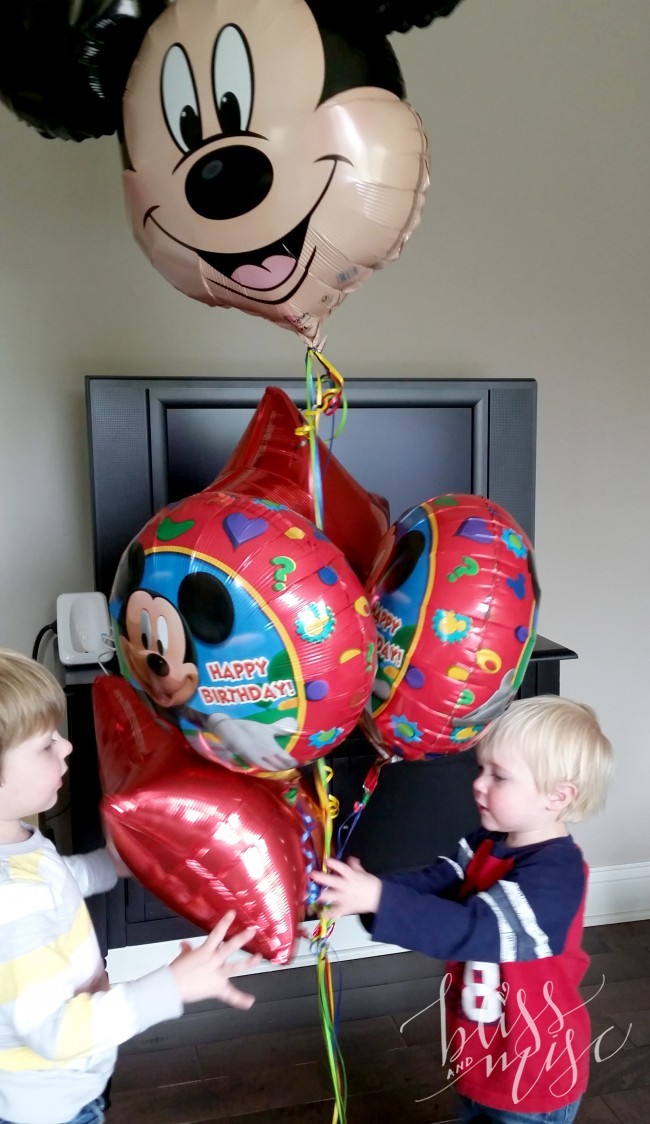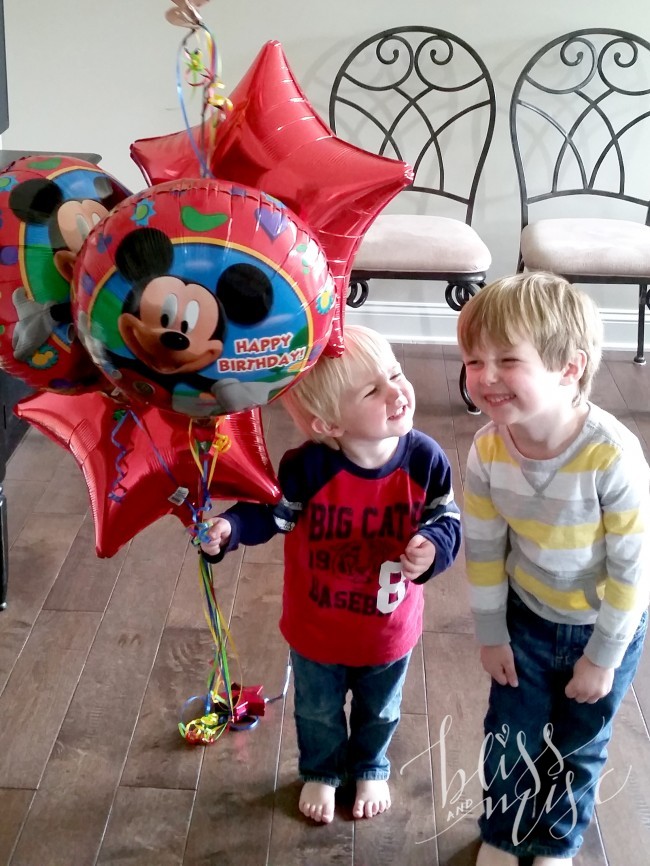 Remind me not to ask these kids to smile since this is the face they make.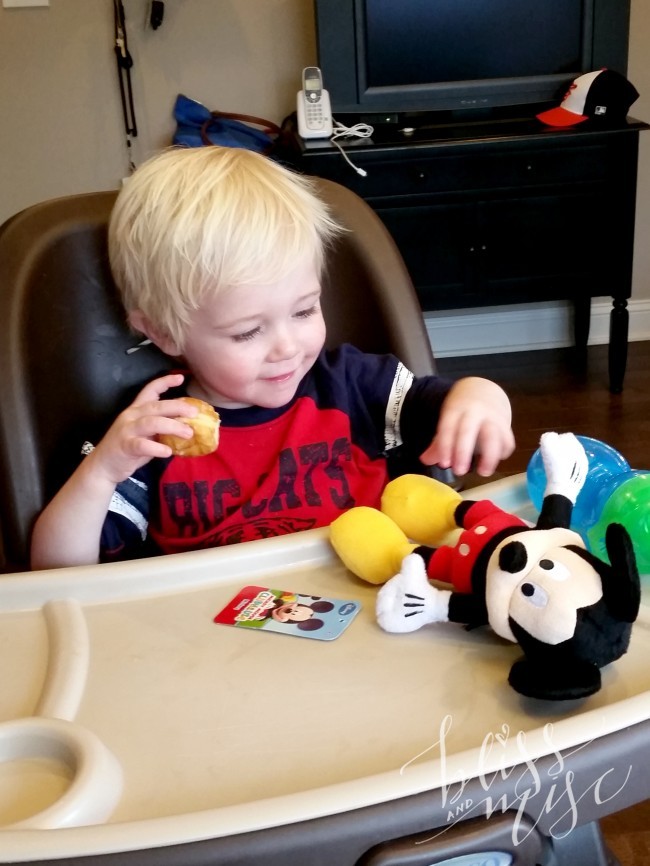 He got a little Mickey plush toy as his gift (and the balloons would have been enough but I had Kohl's cash).
For his party on Friday I made him this custom shirt to wear.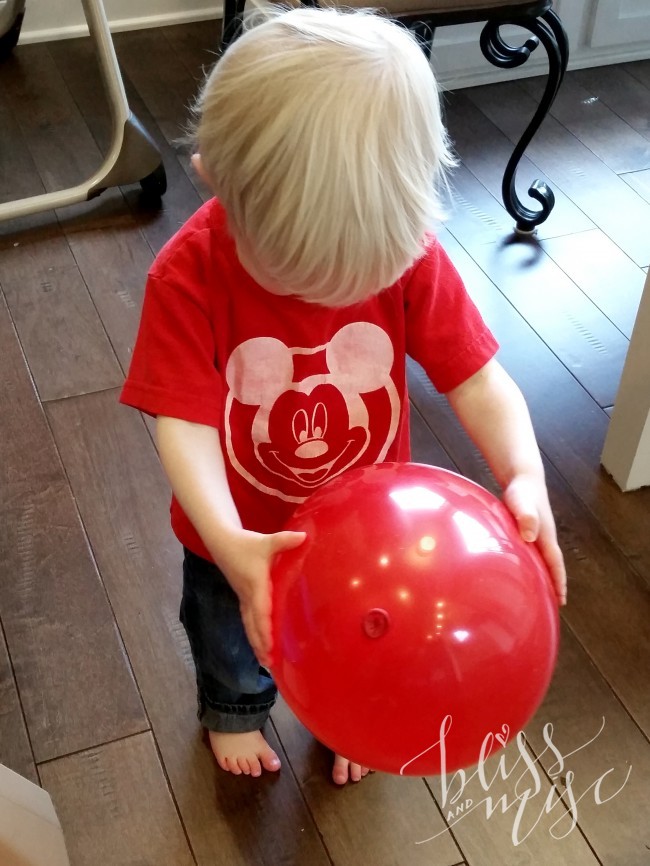 I really wanted a shirt with a vintage look to it so I painted it using the freezer paper technique. It cost nothing since he already had the red shirt.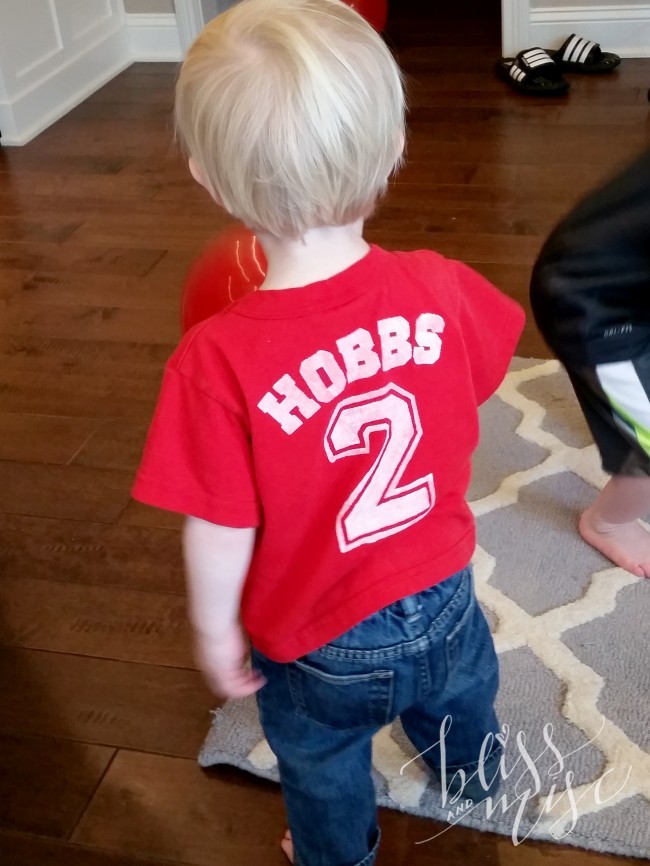 We blew up balloons and hung out with friends.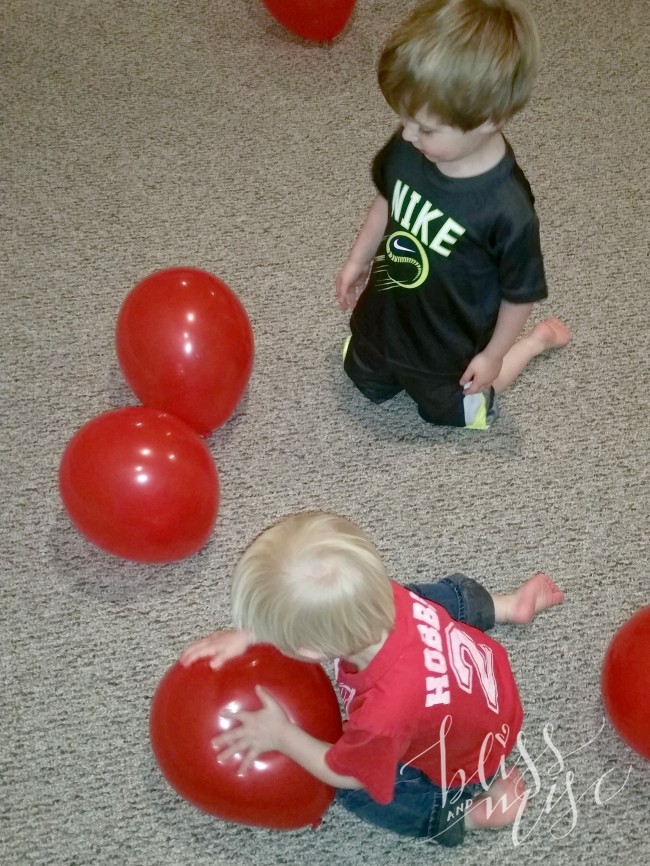 Ate cake.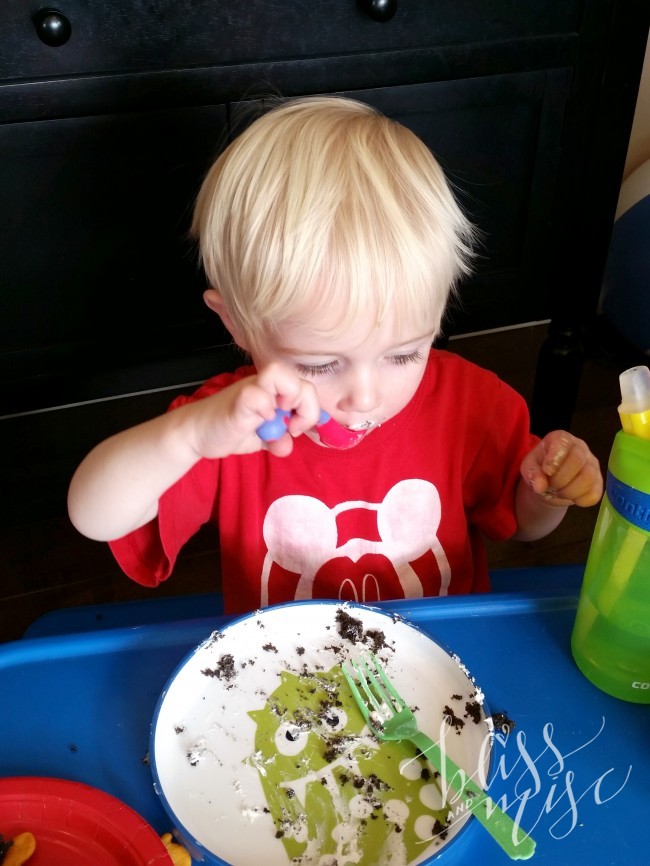 Then we got to do it again on Saturday!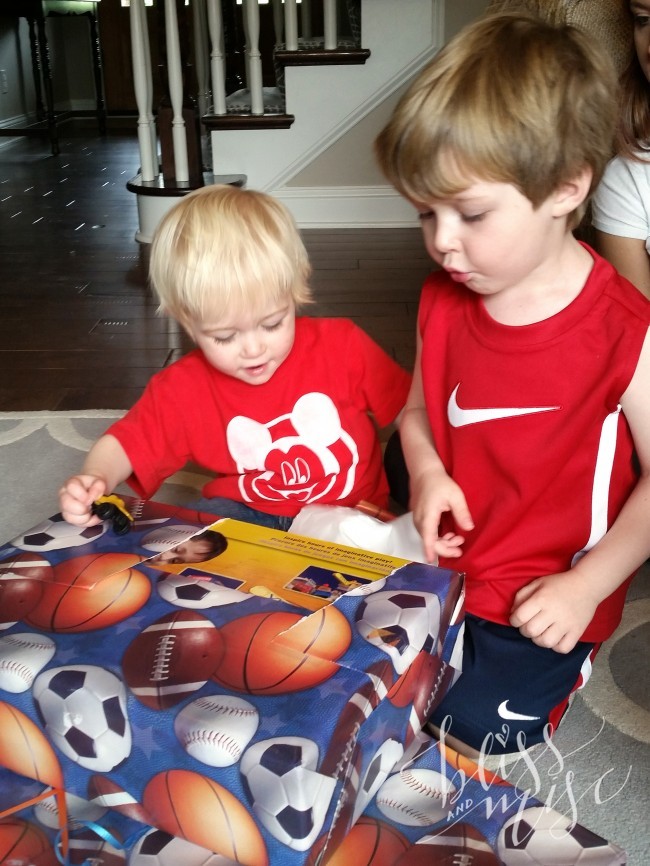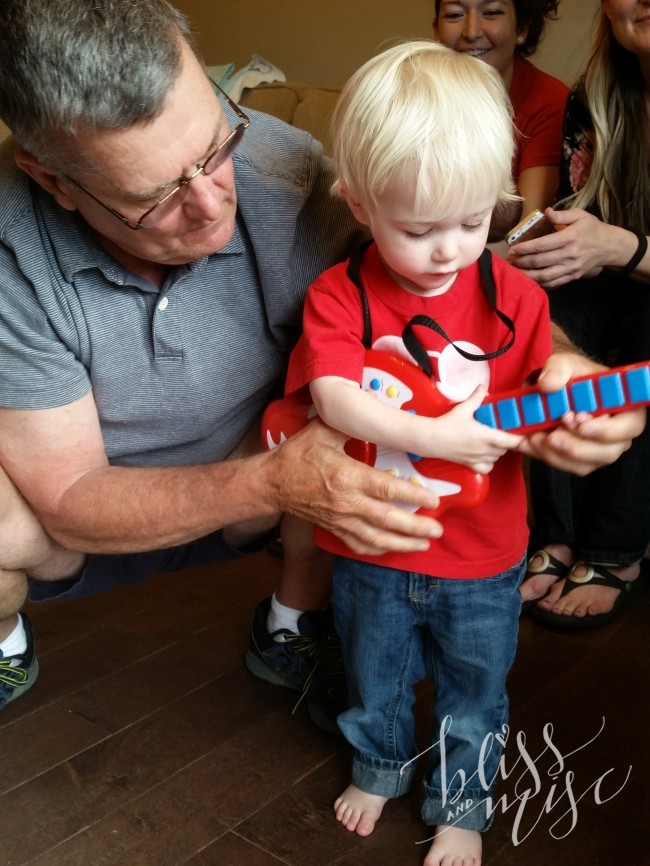 A guitar!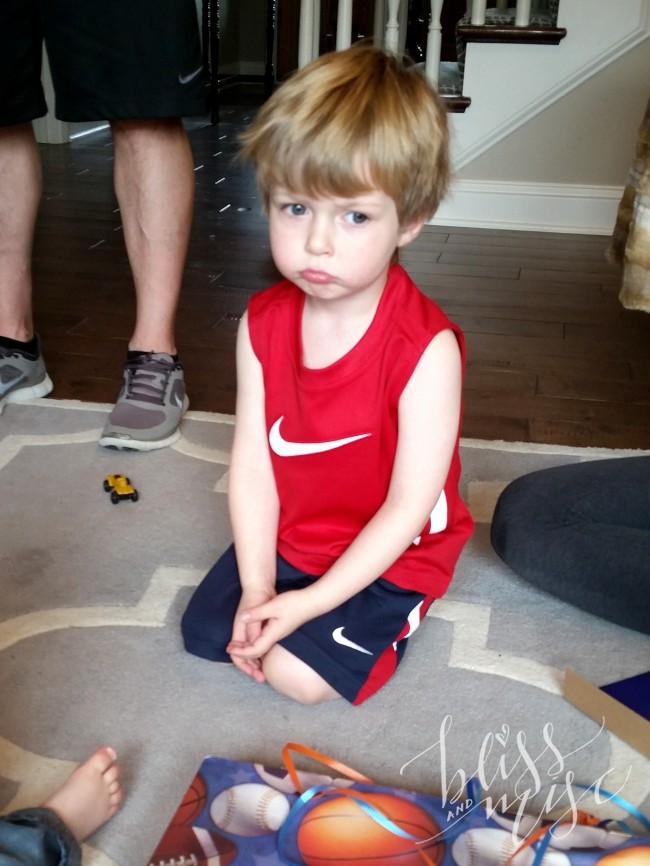 I think the Evan pouting is going to be a yearly thing on Noah's birthday.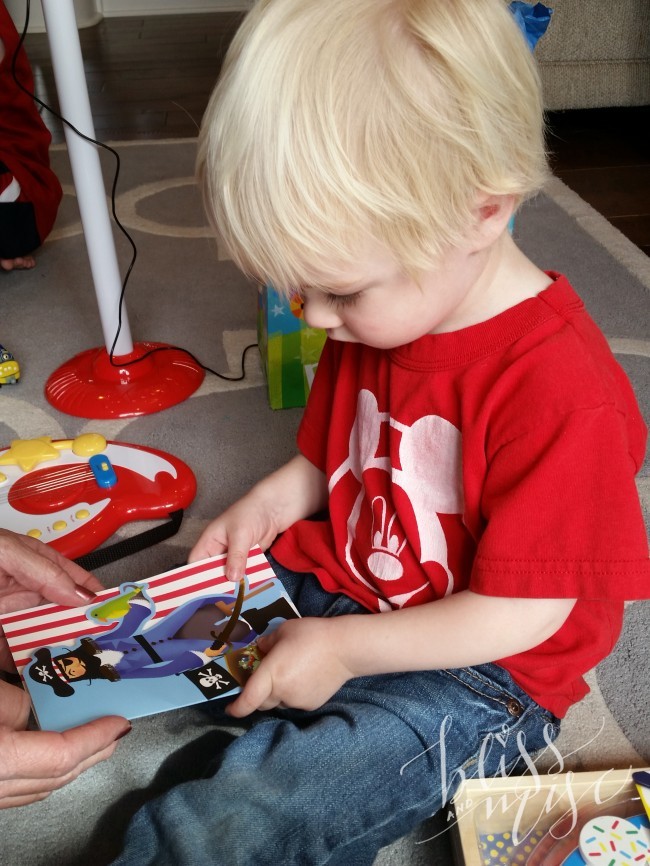 Happy Birthday to my baby!