Since it's currently a whole 10 degrees here, I will be spending any free time on my couch with a blanket trying to conserve heat while my boys run around in circles to keep warm.
One of my cold weather projects is to catelog all our photos/videos from the past year. I take 95% of my photos and video with my phone and have them set to automatically upload to Dropbox. If you don't already have it the account is free plus it's great for me to have an instant backup since I "allegedly" have a reputation for breaking phones. Plus I can send the images by just sharing a link.
Every month I pull them off Dropbox onto my computer and sort them into monthly folders. Last year I started to creating DVD archive as well.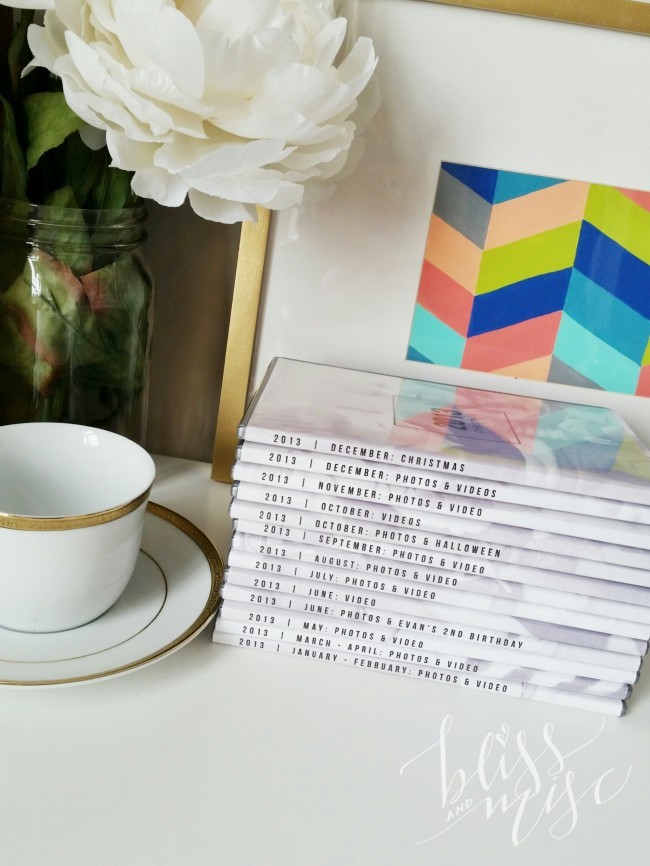 I know most people don't use DVDs much anymore but I like having them as a little digital archive on my shelf (safe from Sony-level hackers and other internet mischief-makers), plus we have a ton of them just taking up space so I figured I might as well put them to use.
I love watching old videos when I visit my parents. My dad did a great job of labeling everything so we can find "Christy Jr. High Band Recital" at a moment's notice and promptly "lose" it from the archives. I'm hoping that maybe I'm doing the same for my boys now.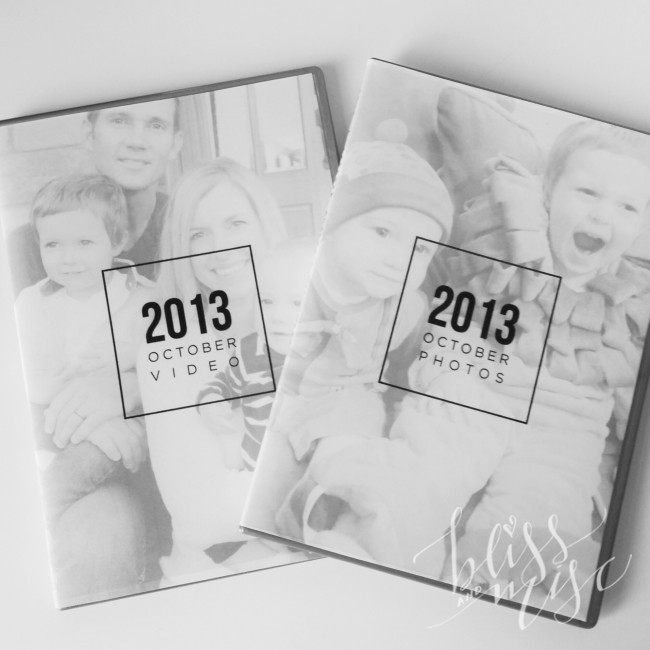 I like to use slimline DVD cases (since a single year has 12+ DVDs). I could probably just put them all in a binder but I since I'm a visual person (and a sucker for good packaging) I like to separate them.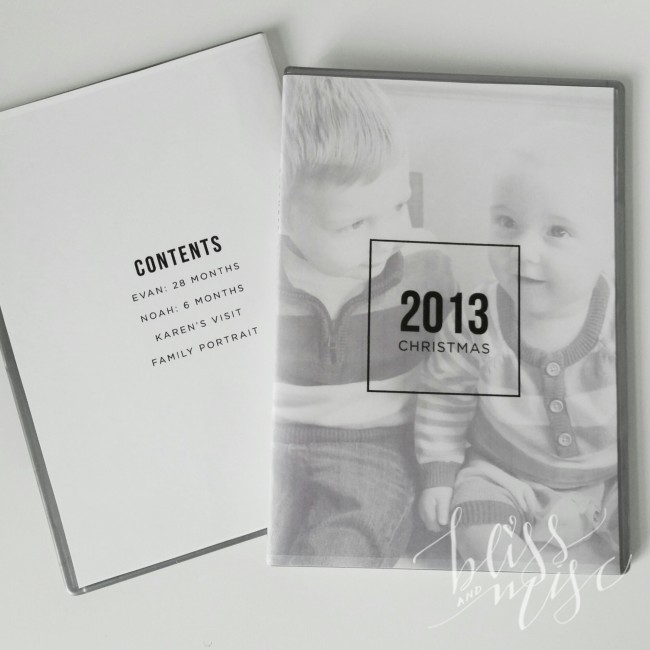 Each has a cover featuring a black and white image from the disk and a text box with the year and the month or event. The back contains a more detailed list.
So that's it…another easy way to preserve our memories.
Quick Tip: If you have a huge archive and might have duplicates (which happens to me a lot) use a duplicate file finder to eliminate the extra files. I use Fast Duplicate File Finder (which is great because it works on more than just photos).