Merry belated Christmas and an early Happy New Year! We've been celebrating the season with friends and family.
This year was the first year the boys really started to get excited about the holiday, so that made it more fun.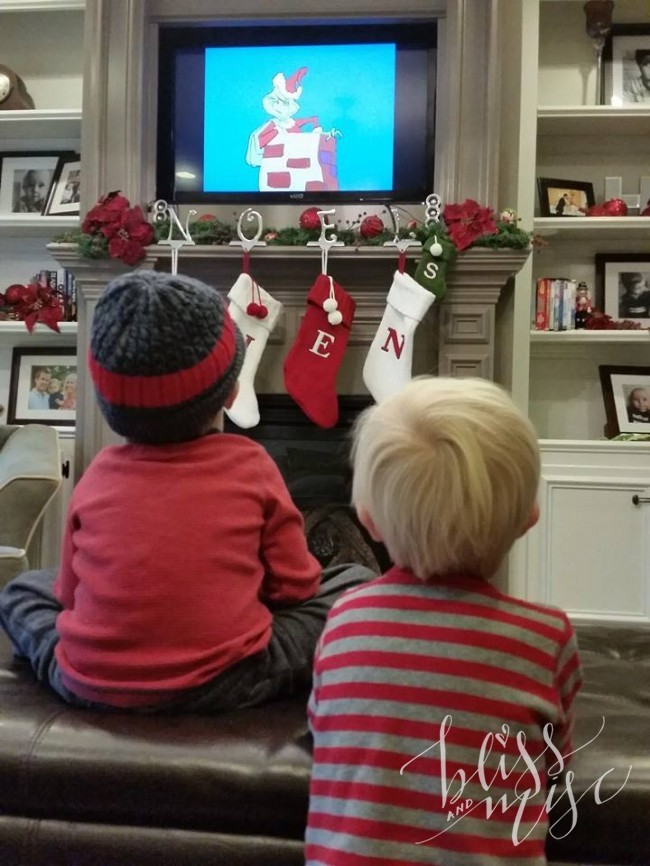 The boys watched "How the Grinch Stole Christmas" EVERY SINGLE DAY till Christmas.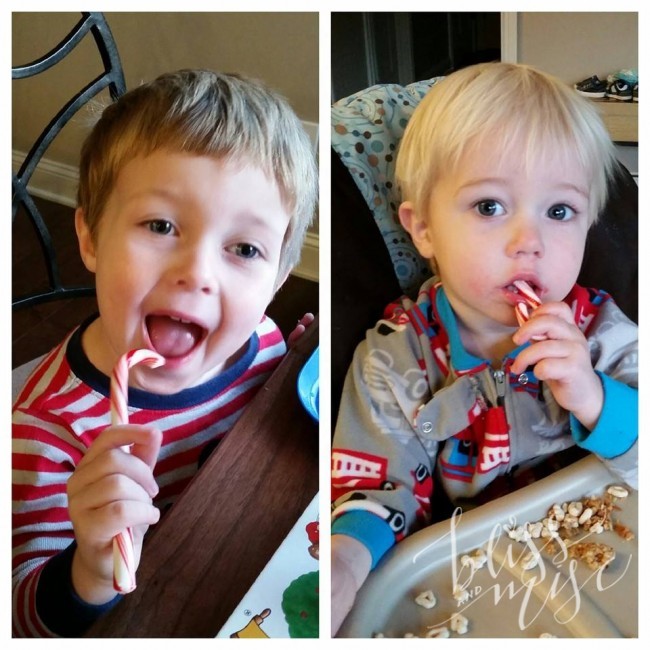 They also were obsessed with candy canes…mostly licking them then laying them down around the house.
Evan got to perform in his school's Christmas Program. He was in the angel choir and did pretty well singing when he should and not yawning too much, however he did walk off the stage during the end of the last song…at least no one threw up during the performance (true story).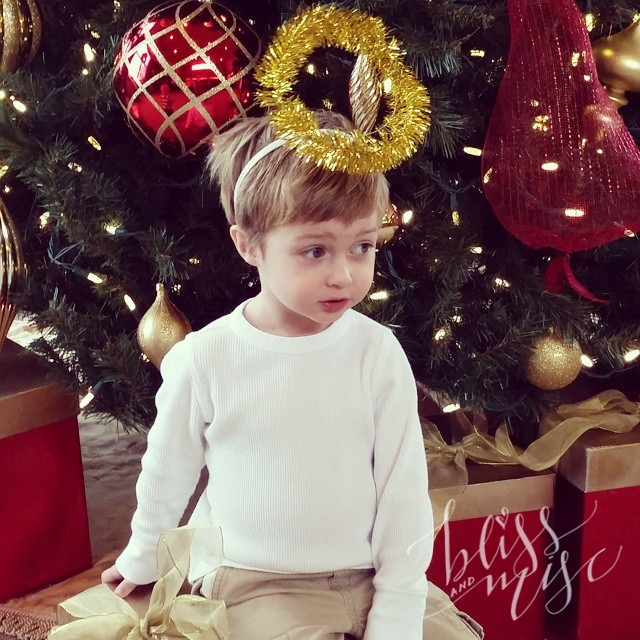 We visited Santa and he put in his request for "Jake and the Neverland Pirates Boat" – a request that (thankfully) remained the same for the rest of the month.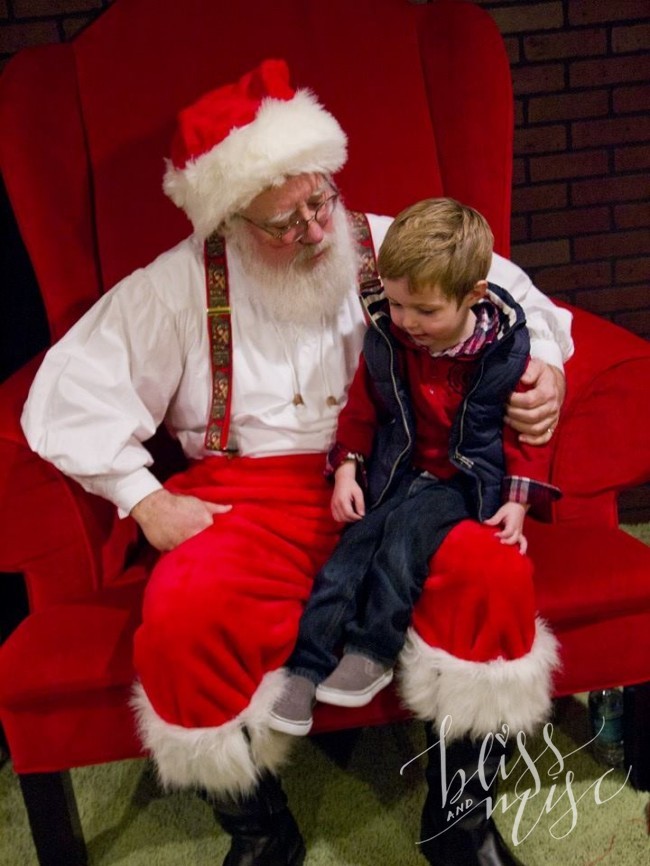 Noah wanted NOTHING to do with Santa the first time we saw him but warmed up to him when he came to visit my husband's school.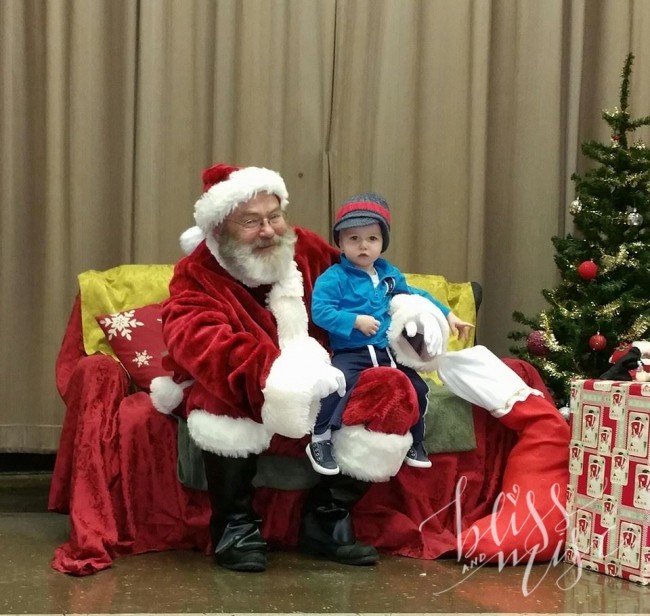 Since I wanted to make sure Evan knew why we really celebrated Christmas so I found a free printable advent calendar with him every day.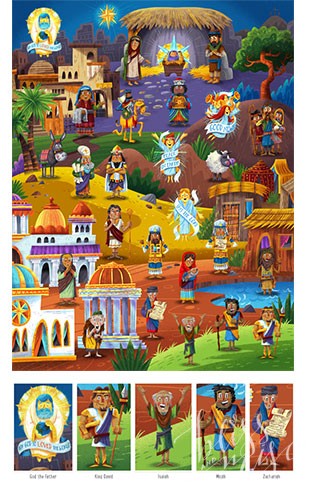 Source:  ThrivingFamily.com
He loved getting a character every day and adding it to his "map". He remembered most of the stories and would ask to do it first thing in the morning each day. It came with a parent's guide and I saved the printable files so we can do it again next year.
While I didn't want to emphasize Santa too much I did try to preserve some of the magic of Christmas. Unfortunately, Evan tried to ruin it for himself on more than one occasion. He actually found the unwrapped gifts but luckily for me his was in boring "frustration-free" packaging. I promptly relocated them both but he ended up peeking under my locked bedroom door as I was wrapping. I'm probably going to have to store gifts off-site next year if I want them to be a surprise.
We celebrated Christmas Eve with my husbands side of the family.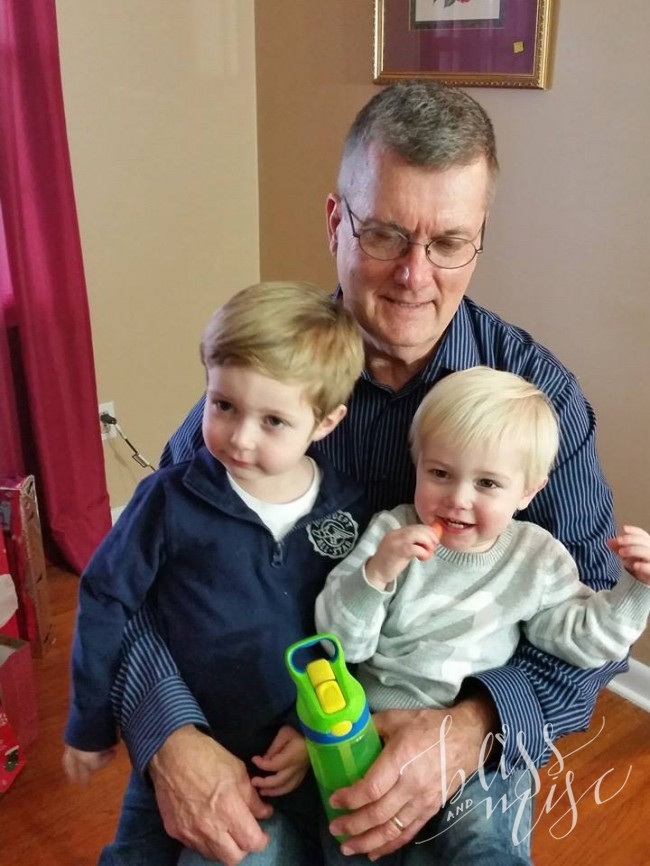 Pa-paw's boys…always.
Evan got a cash register.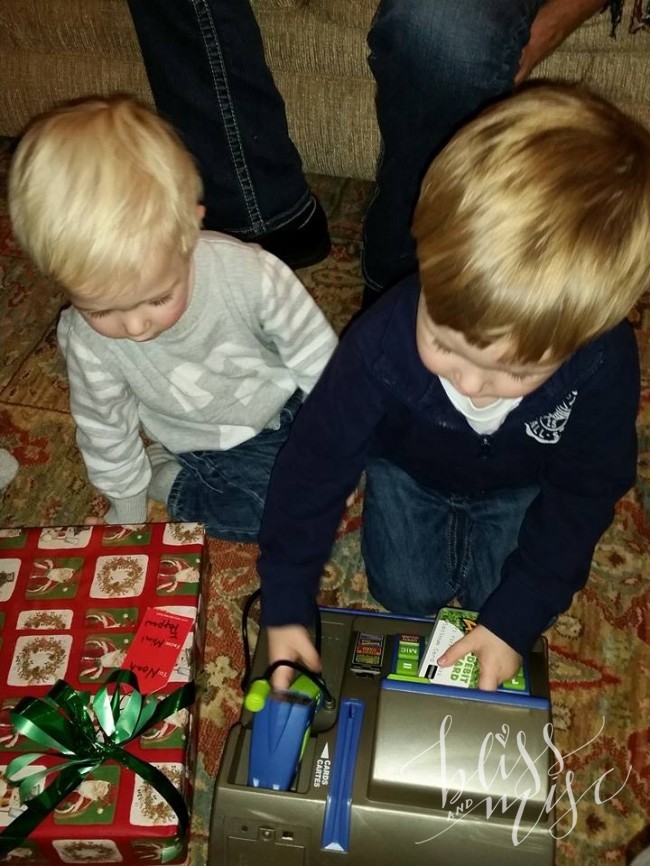 Noah got some drums. They also got some play cutting food. When people asked what to get them, I tried to suggest toys I thought both of them would enjoy since every toy in our house is shared.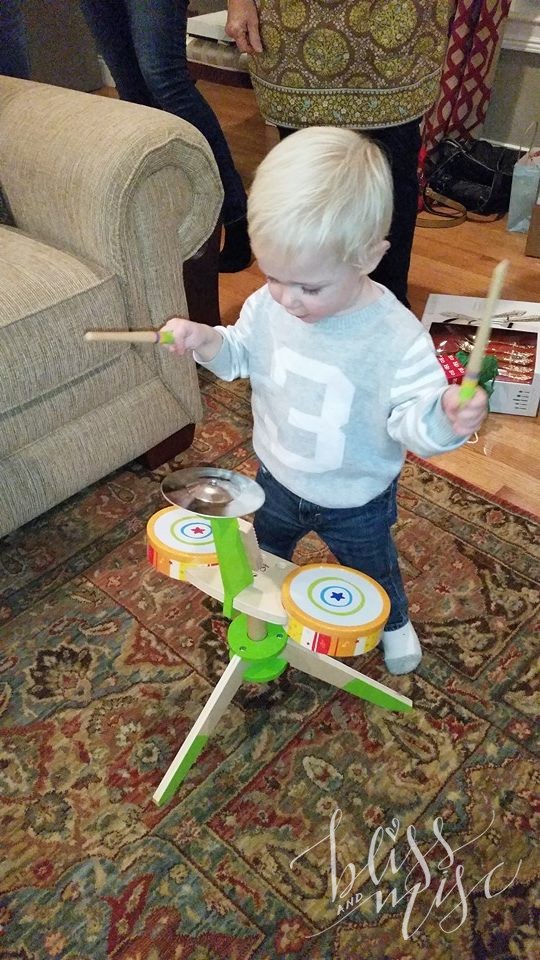 On Christmas morning Santa brought them each a gift.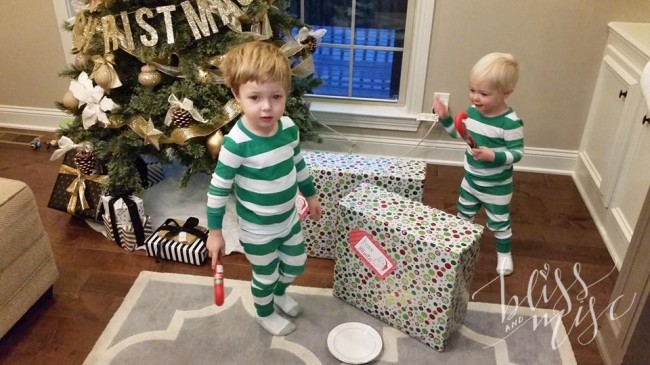 Noah got this racetrack…which I didn't realize had 44 steps to put together.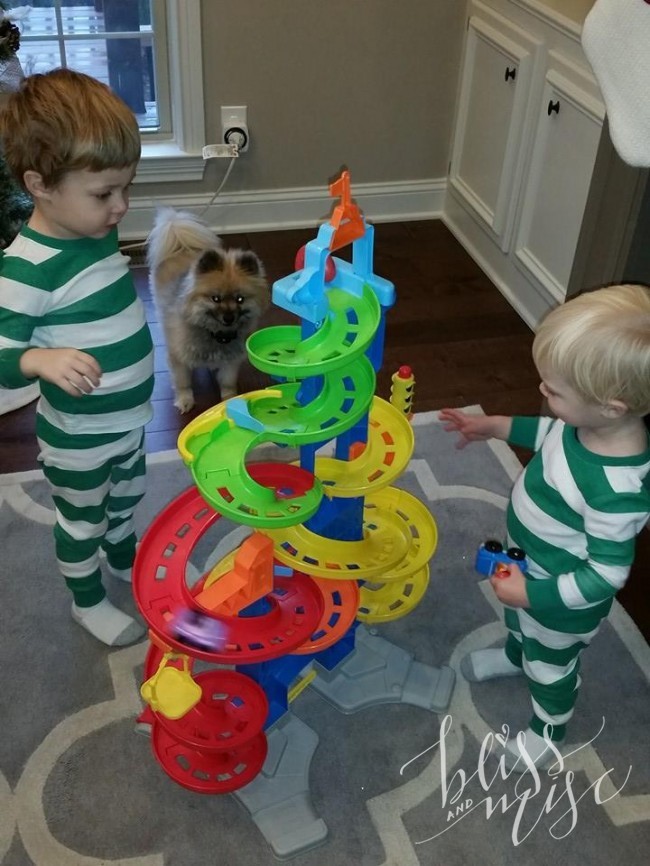 Evan got his Christmas wish of Jake and the Neverland Pirates.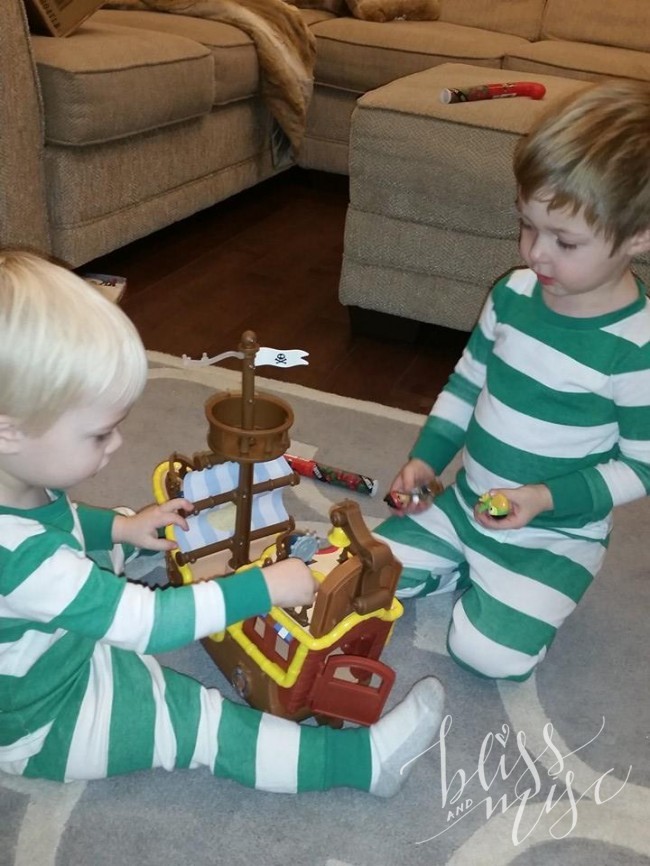 On Christmas Night we hosted my extended family for dinner.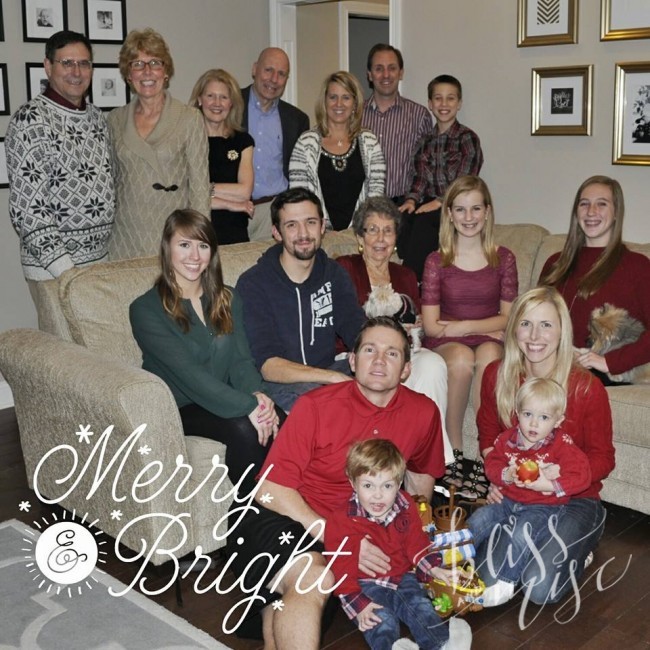 (this would have been good till Evan had to make a crazy face)
Hope your Christmas was a Merry one!