S.O.S. = Sad old sofa. Our living room sofa was actually the one I owned before we got married. And the years have not been so good to her (I assume sofas are female like ships, club chairs are male…obviously). The poor old gal is comfy and is a favorite bed for some visitors but she's been flopped on, her cushions have been made into cars and horses and mowers and she's been thrown up on (but no worries house guests she's been cleaned). Recently she has gained the nickname the "snot couch" (only partially due to the color).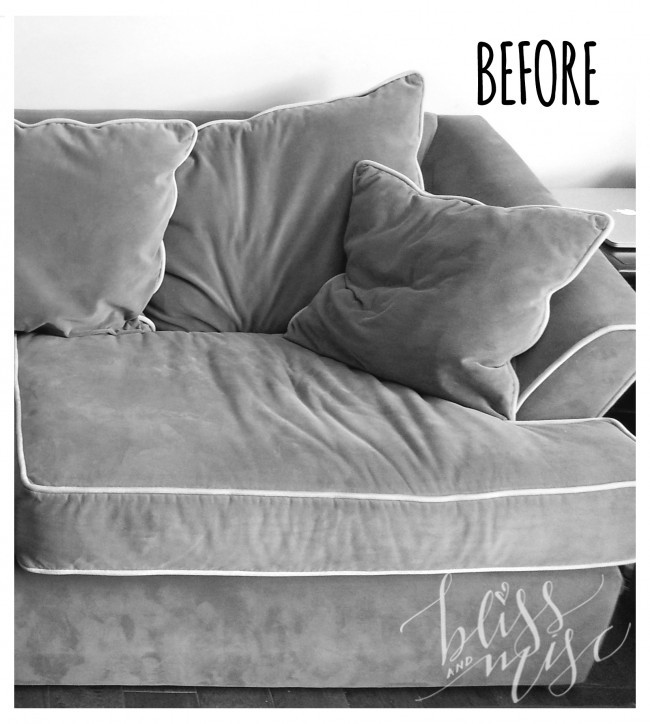 So yeah…it's a super sad situation. We would totally get something new except we have kids (which basically means we can't have anything nice) and until our basement is finished our living room is most definitely still a playroom (so any new couch would suffer a similar fate).
Since buying anything isn't a great option her's how I gave her a mini makeover and brought her back to life quickly and cheaply.
First I removed all the pillow covers and threw them in the washer (I do this semi-regularly already…and after any puking incident). Since it's microfiber they wash and dry easily.
I used my steamer to clean the foam in the seat cushions (this also helps plump up the foam – a tip I picked up via this video) and also cut a thin layer of 1″ foam to give them a little more support. Then I purchased a few bags of polyester fiberfill and overstuffed the cushions.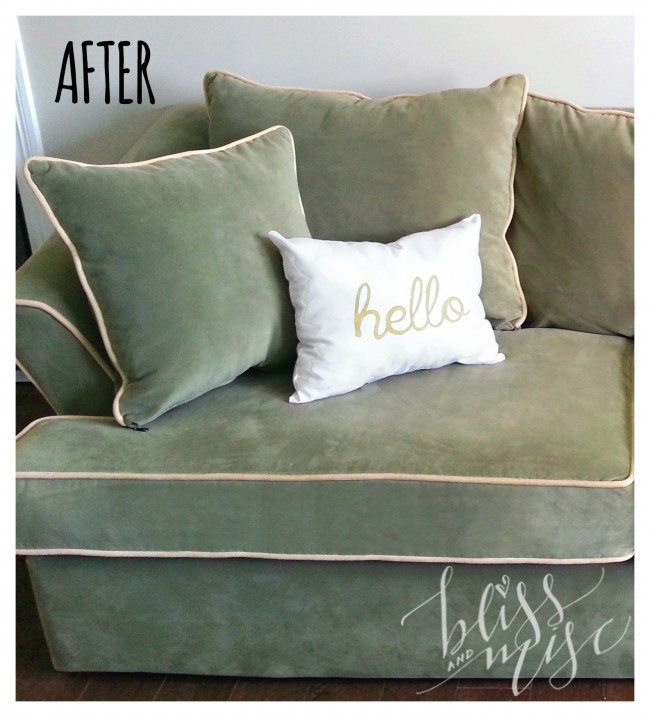 Now she's all plumped up and presentable again. Basically she got some botox and fillers and is looking like a totally new woman…but not scary and unrecognizable and she'll totally deny getting any work done if you ask her about it.