When we moved into our new house we I immediately claimed the room with the largest window and most sunlight for my office. Since I freelance I need a space to actually work but I also use it as my craft space.
Above my workspace I created a gallery wall. It's been a long time coming since I started my office makeover…then we moved and I had to start all over in a new space.
But here is where I do most of my work: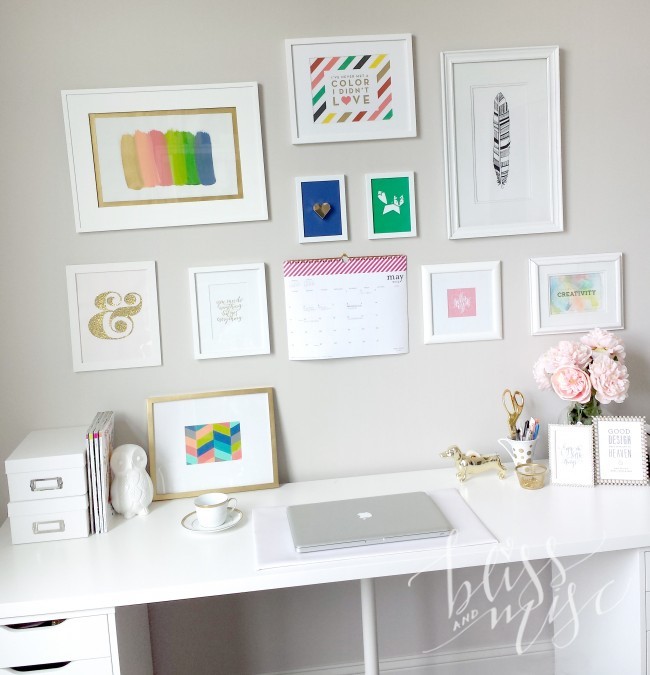 The entire space isn't totally finished since my non-essential projects are at a stand-still for now and my other desk has become a temporary first-aid station.
Obviously I started writing this months ago since my calendar still said May…it currently says June so I'm going to assume I took this midway thru last month. The calendar is from Sugar Paper.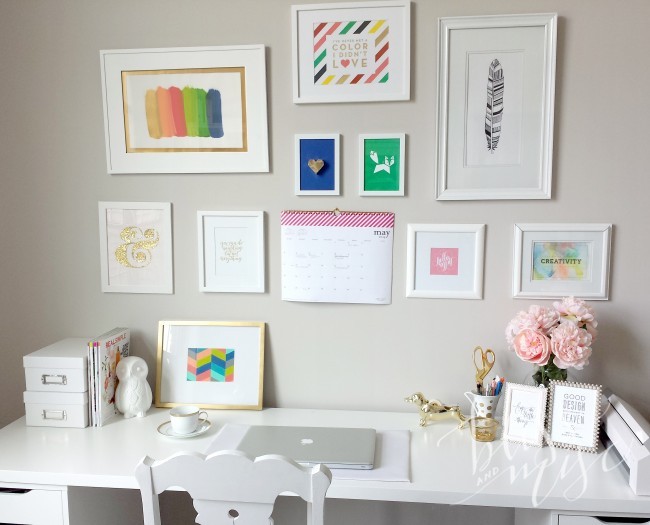 I feel like it's constantly changing as I find new things to frame.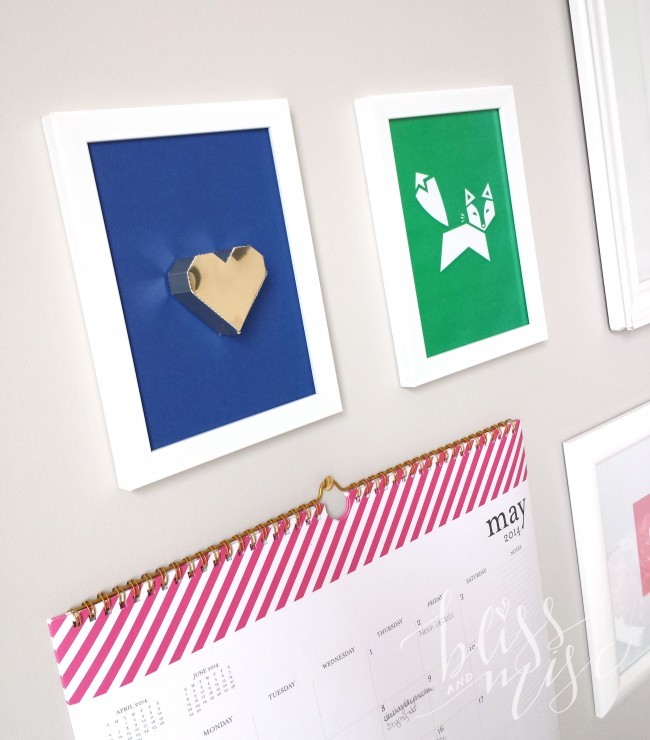 I made this gold 3D heart with my Silhouette Cameo and the pattern that can be found here. After just looking at that page I want to make a whole bunch more of them because they're so adorable. I love framing things without glass and having them come out into the space. Eventually I'd like to make my feather artwork something more dimensional.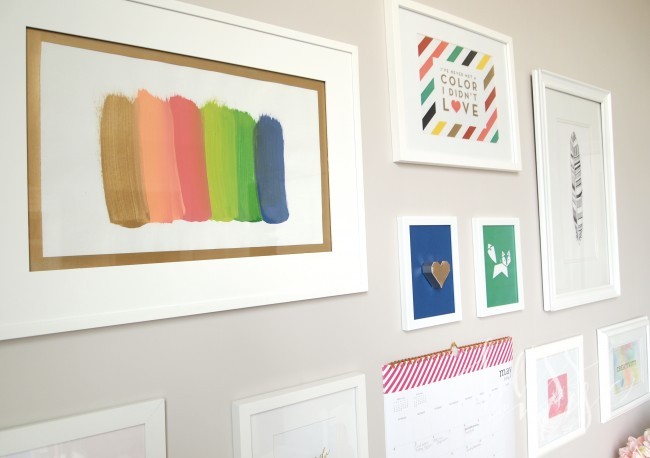 I love the Coco & Hearts paintings by Jen Ramos but they're always sold out so I made my own inspired-by brush-stroke painting. I actually make about 4 and then just framed the one I liked best.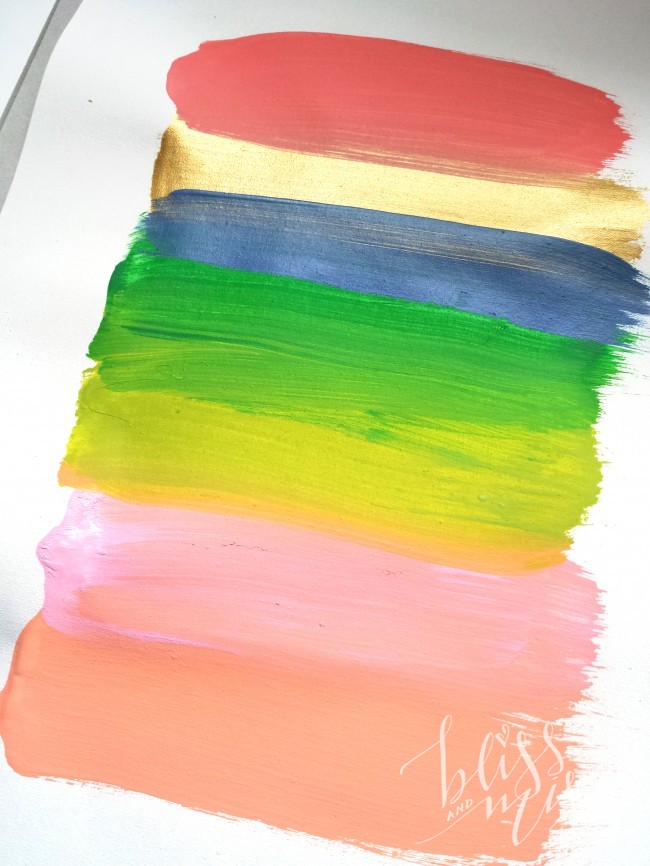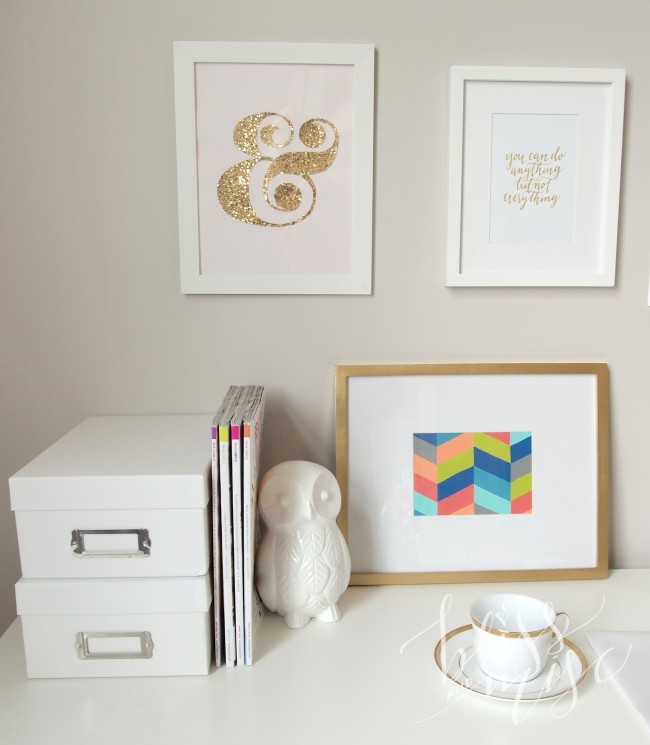 The ampersand art was inspired by Two Twenty One's Glitter State (although I just used my cutter to cut it out of glitter paper).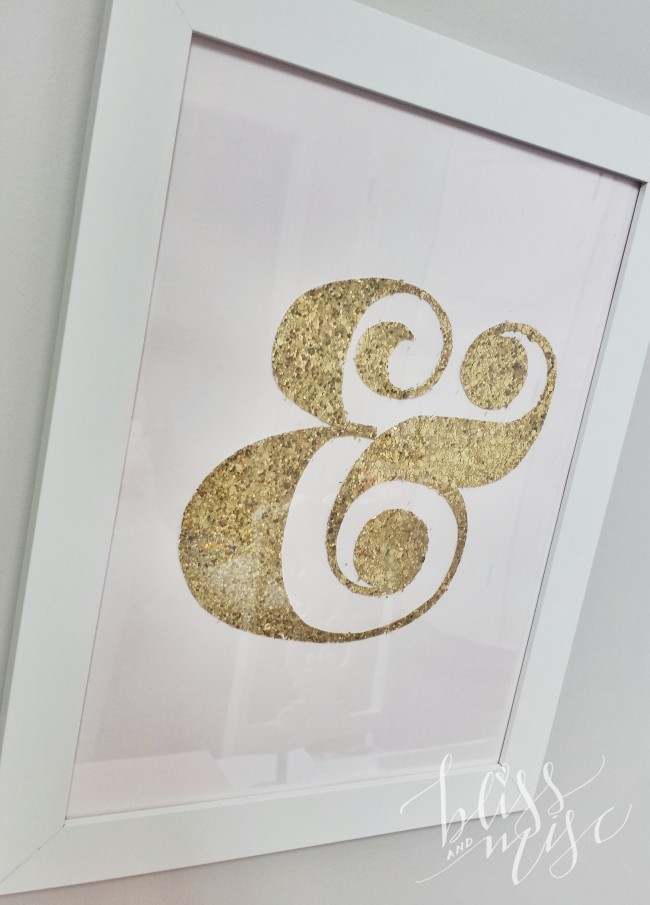 The quote is a good reminder especially to me since I always tend to take on too much.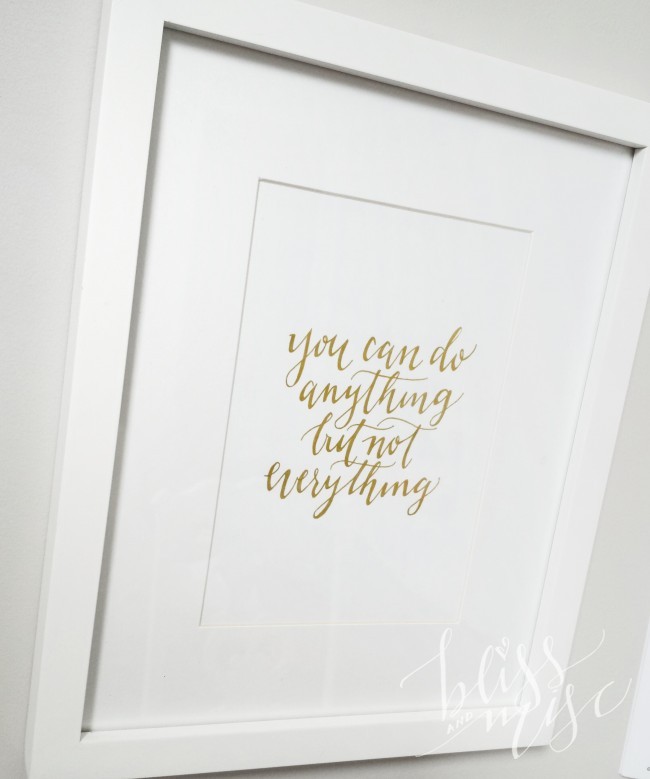 The herringbone art was just a fun painting I created to take a break from working on the computer.
 The top print says "I never met a color I didn't love" and can be purchased from etsy seller Pencil Shavings Studio (I made mine).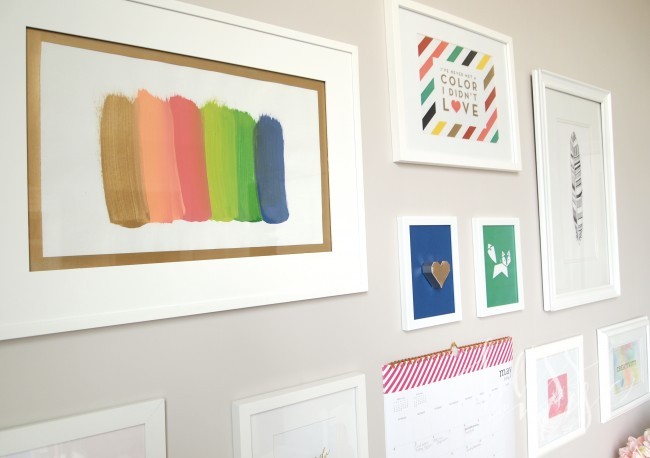 This was a mixed media piece I created to remind myself to take creative risks.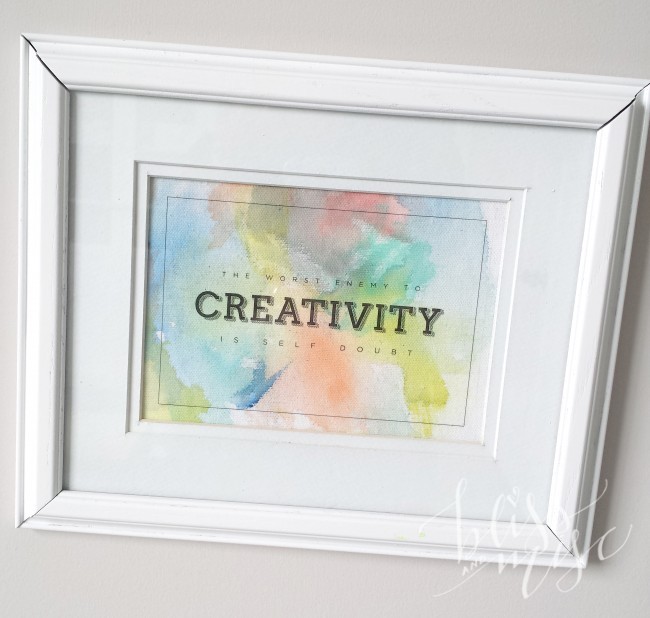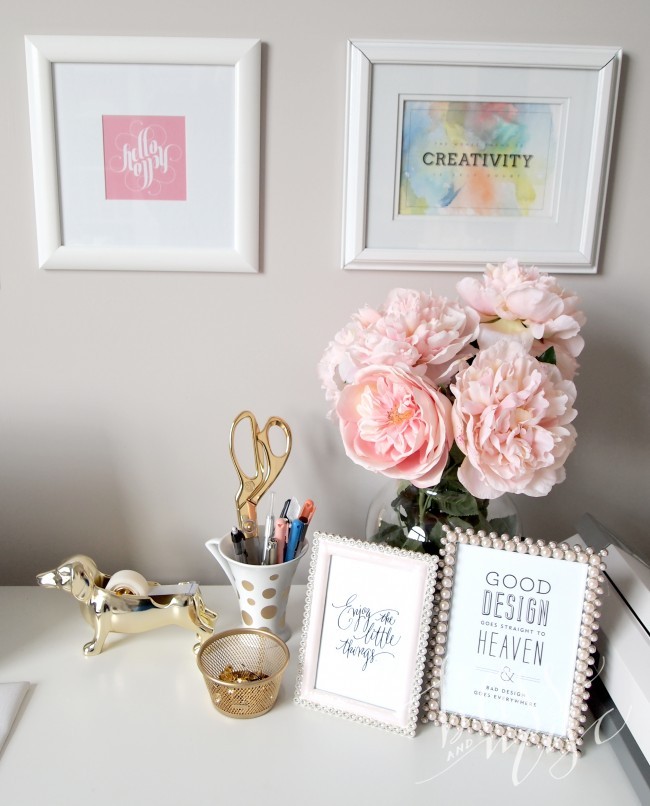 My gold dog tape dispenser stands guard near my polka dot pencil cup.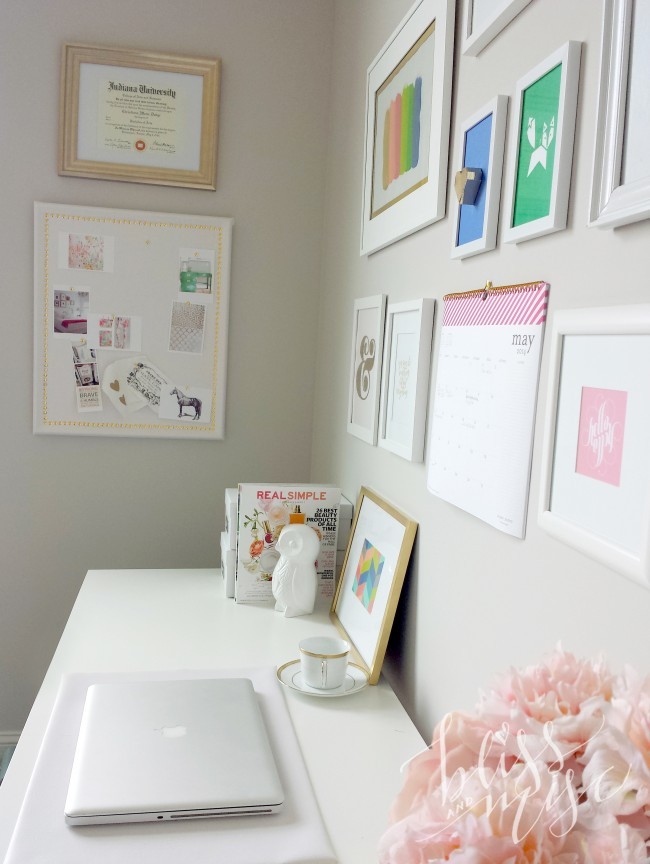 My DIY Bulletin board and my degree (which I just framed…10 years after receiving it) hang to the left of my workspace.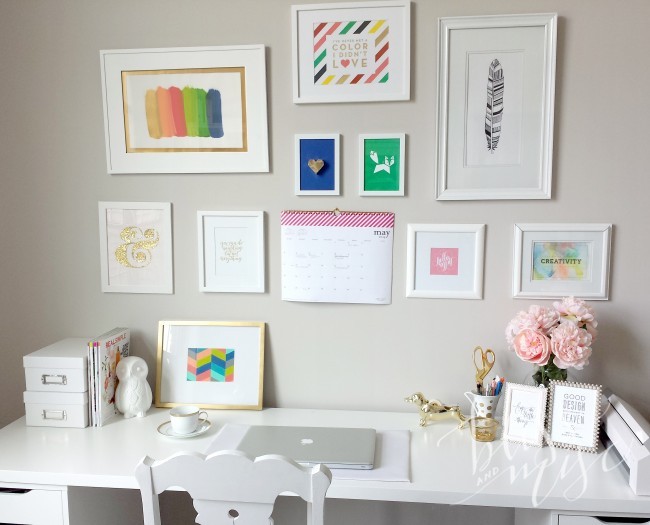 So that's one wall of the office, maybe I'll put all the junk I moved off my desk back and photograph the rest eventually…when it's clean…my husband just laughed.