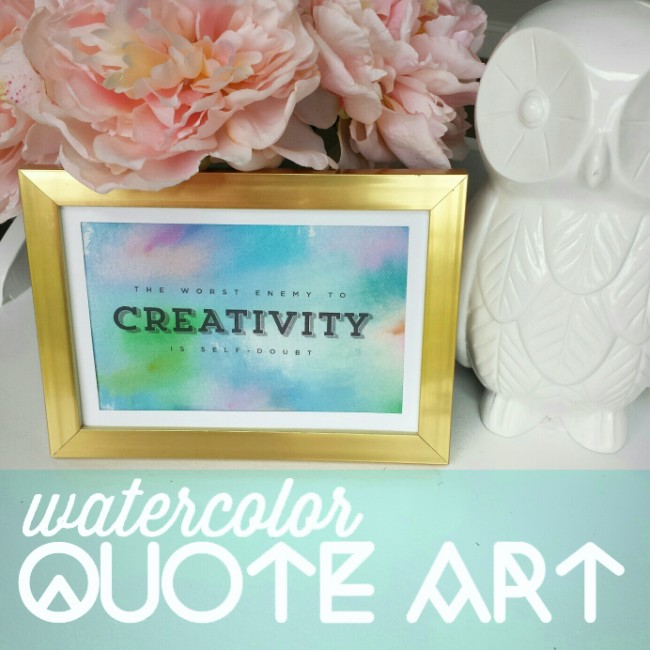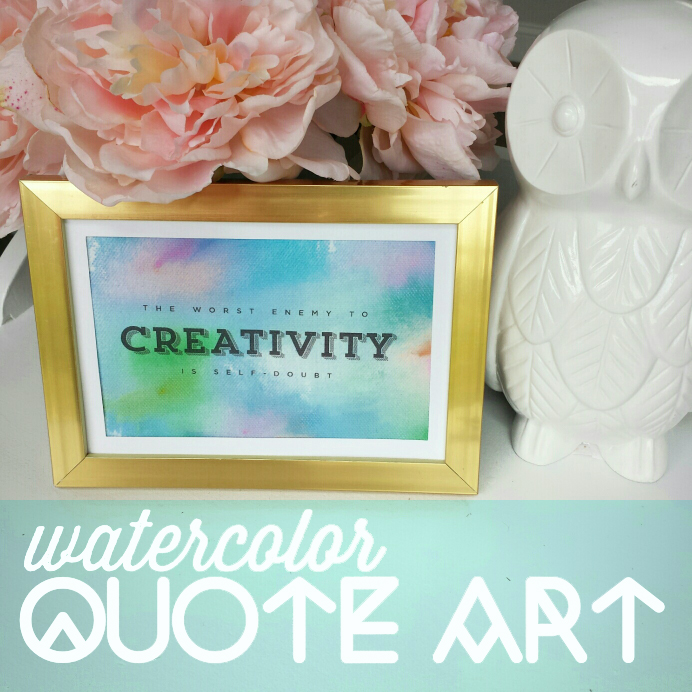 So last week I shared my office gallery wall. One of the pieces I created was a printed quote over a watercolor I did. I love the contrast between the printed typography and the fluidity of the paint.
Here's how to make your own!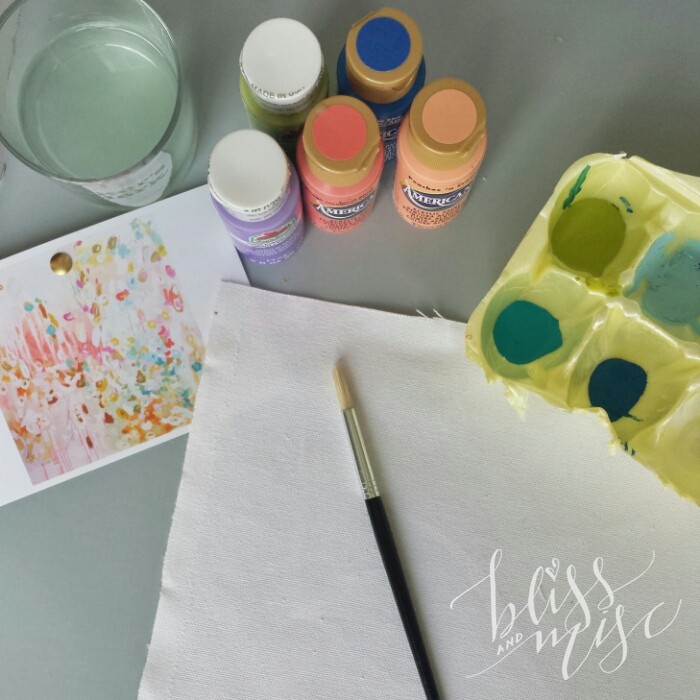 Supplies needed:
– Watercolors or Acrylic paint
– White duck cloth or thin canvas (I used duck cloth because I used it for several other projects)
– Freezer paper
– Inkjet printer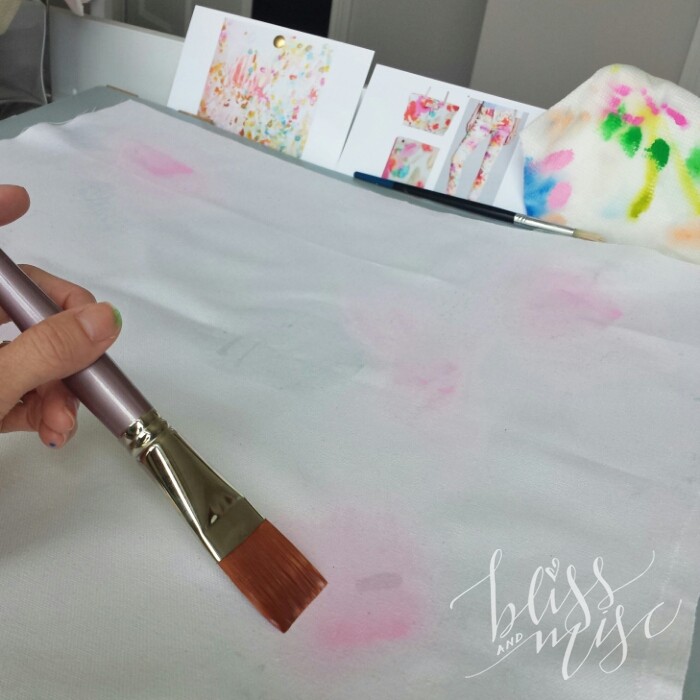 I started by lightly wetting my entire piece of fabric (make sure to put something down to protect your workspace from water and paint bleed-thru). I began painting with my lightest color and basically just did brush strokes as if I were trying to clean it.
TIP: A little paint goes a LONG way if you're using acrylics so start light.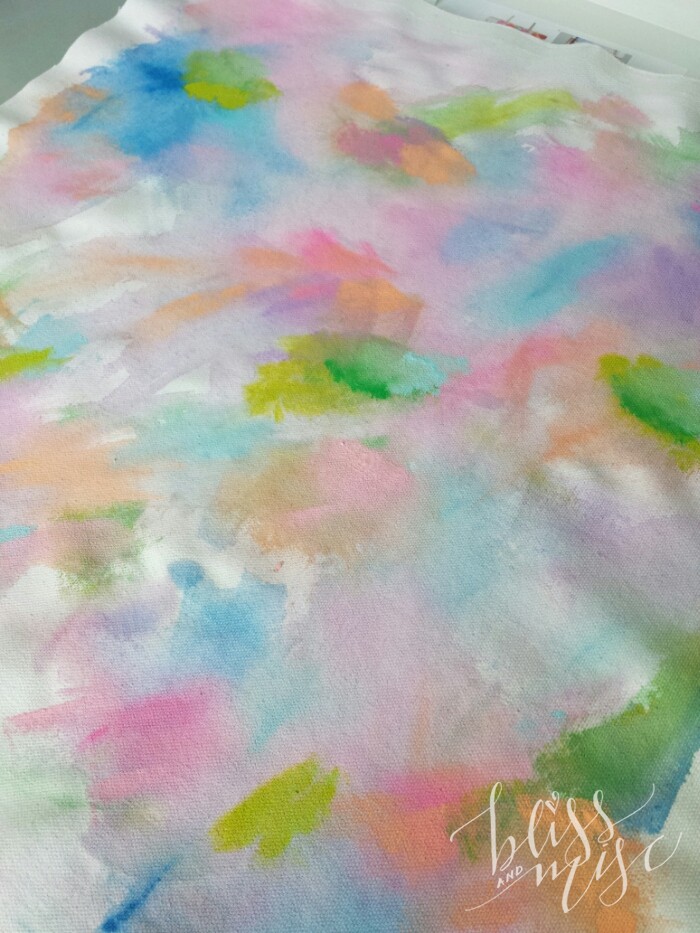 There's no wrong way to do this…it's just art, not brain surgery.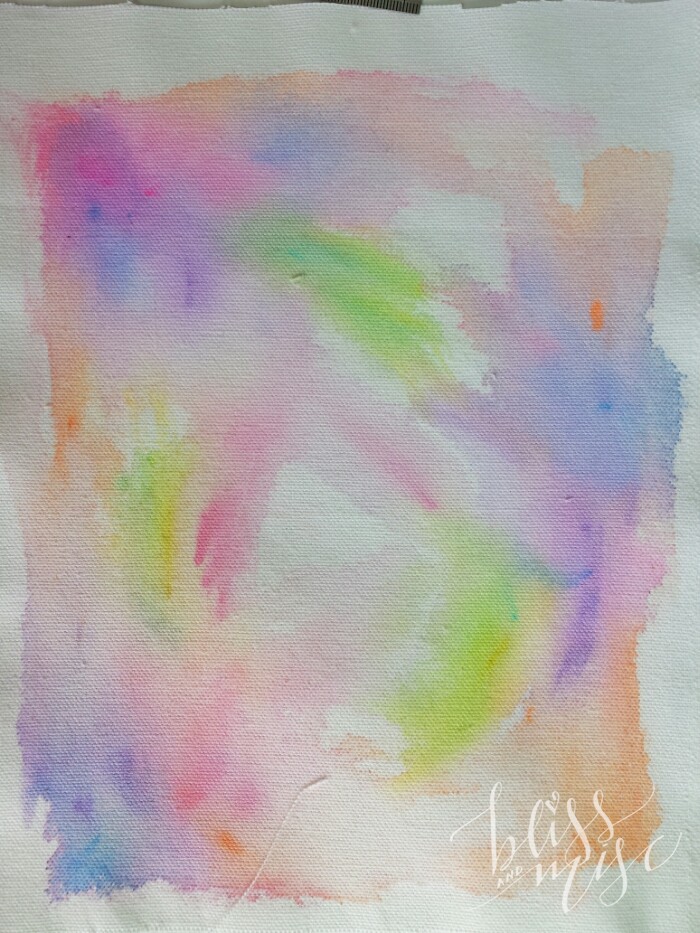 I tend to create 2 or 3 pieces at a time and then pick the one I like the best and toss any I don't like.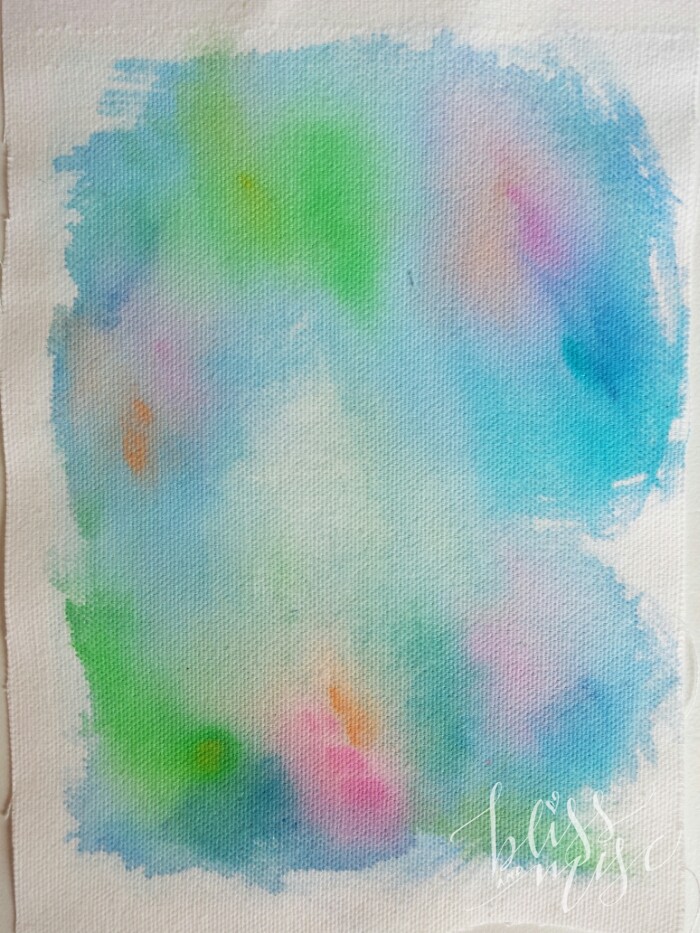 After your paint dries iron your fabric flat (on the non-painted side). Then cut freezer paper to the size you want your final piece.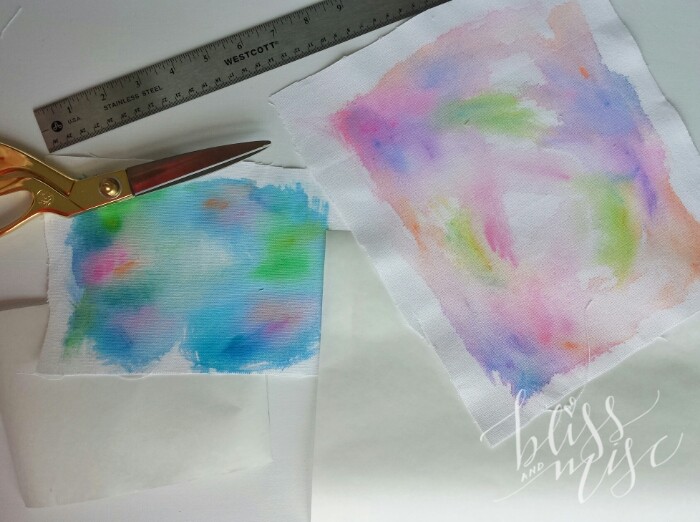 As long as you can run it thru your printer you can make it any size (most likely anything smaller than 8.5×11).
Iron the freezer paper to the back of your fabric (shiny side down), then trim off the excess fabric.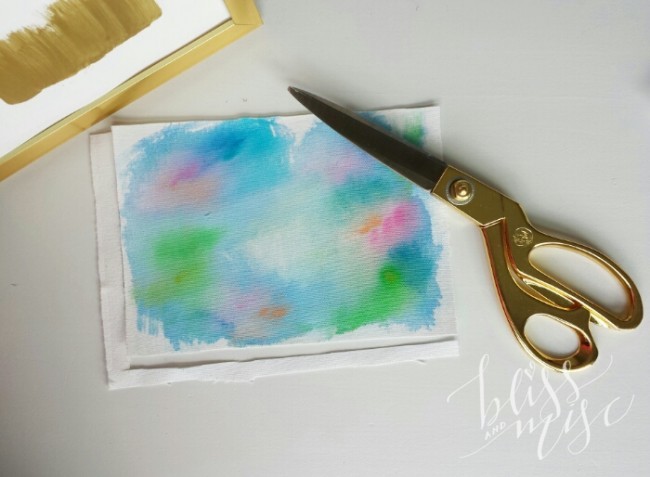 Now you're ready to print!
Just lay out your artwork (or download mine below) and set your page size to match your fabric size. Then load your fabric and print it!
The first time I did this I 100% assumed it would be a total fail and my printer would jam but this actually DOES work. Proof:
And that's it.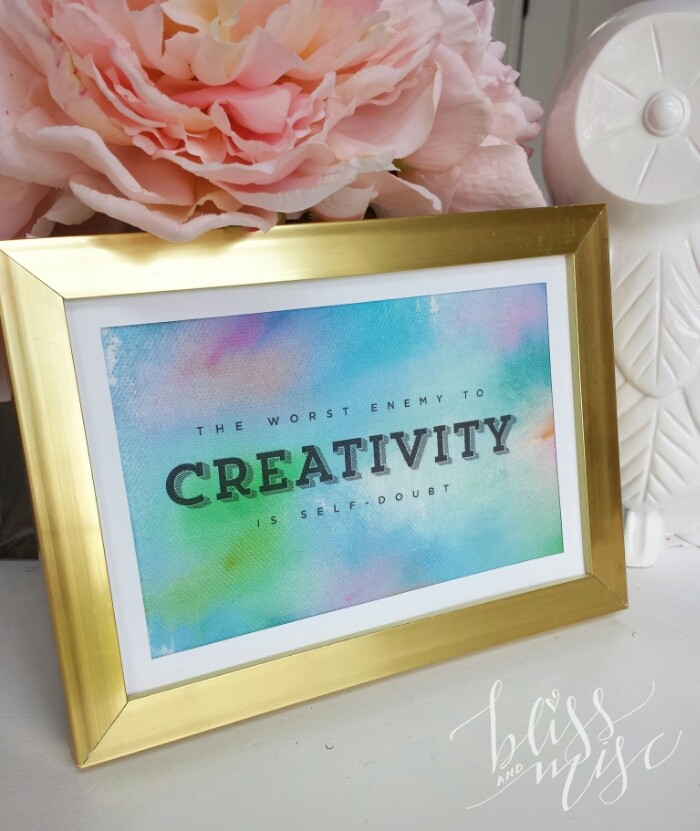 Want to download the quote and print for yourself?