I recently shared my workspace and gallery wall in my office. In that same room I also have this…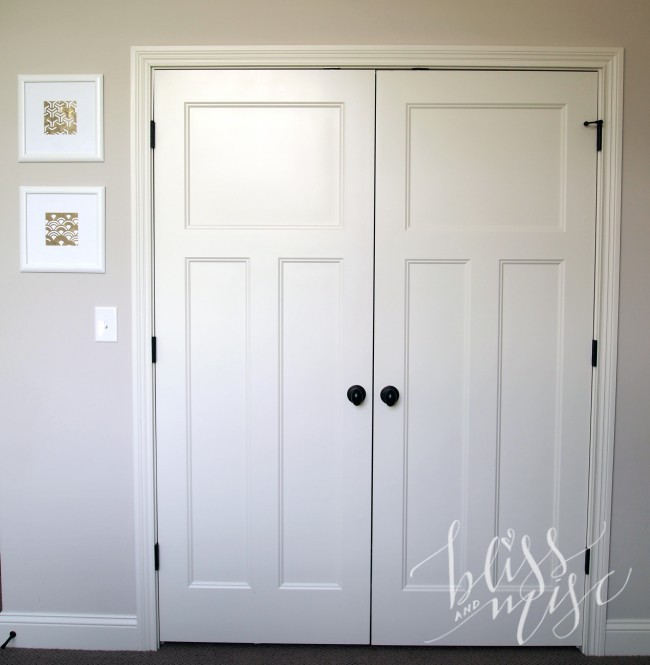 Oooohh…doors. I'm sure you're seriously impressed by now.
These are the key to having any sort of order with two boys running around because behind those double doors is…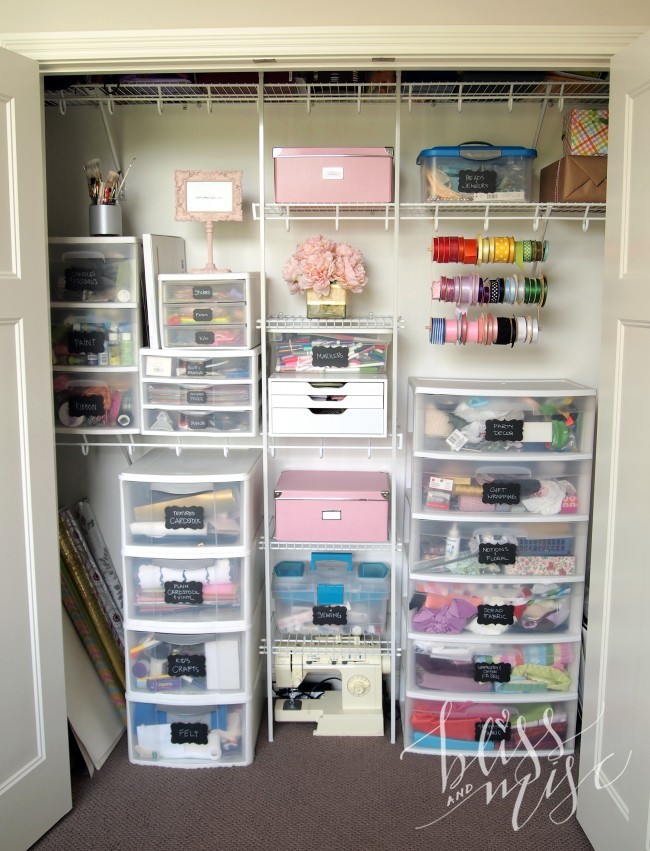 A new car! No wait…even better…my art supplies!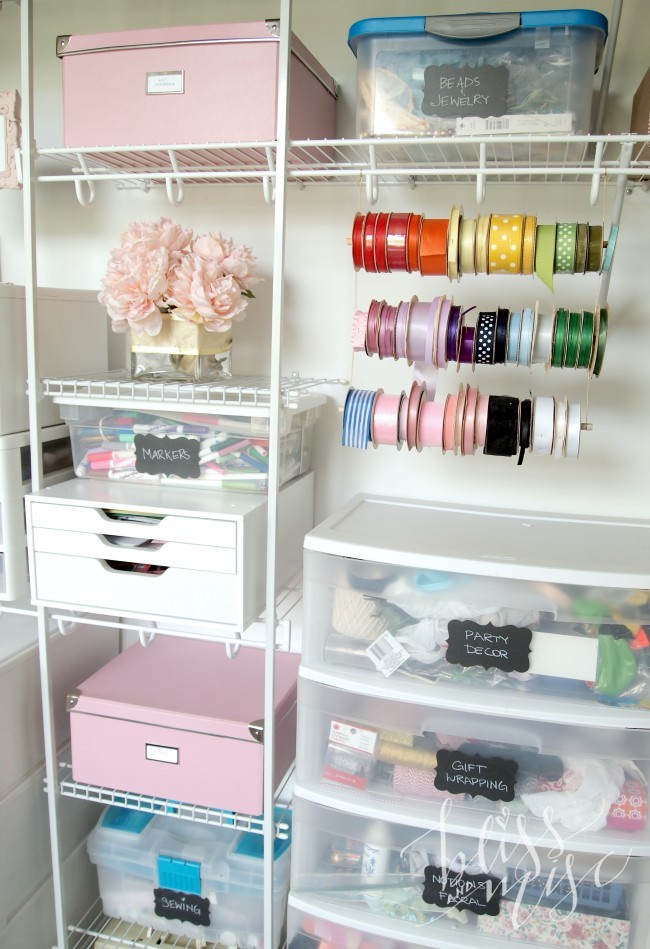 See the need for doors? They're the only thing keeping this room from complete and utter chaos. It's like a Pandora's box to have this open when the boys are around, they can't wait to get their hands on every single button and marker in there.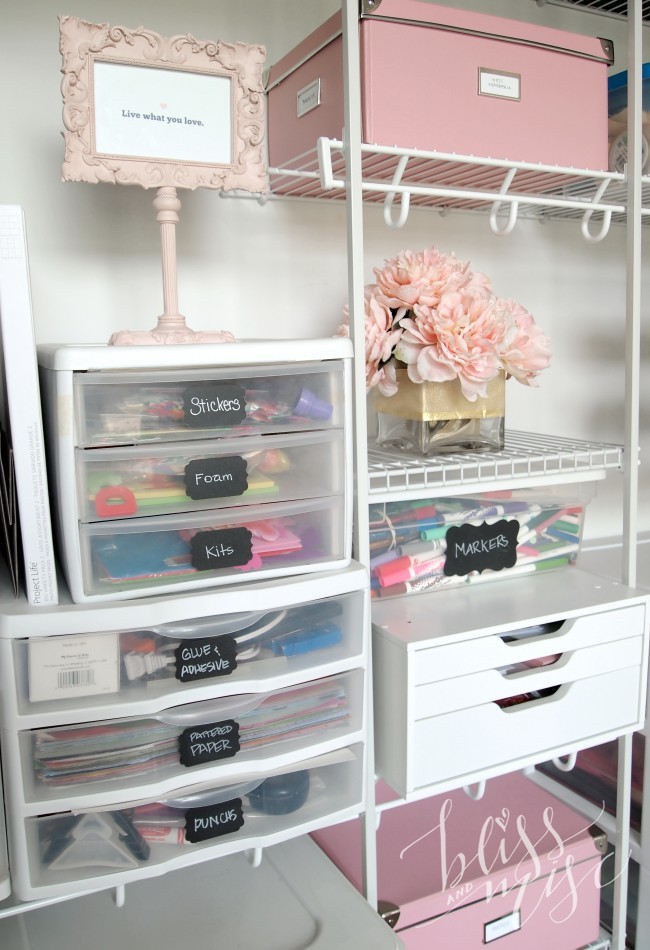 And truth be told sometimes I make a huge mess and I want to be able to shove it all in the closet and pretend it never happened.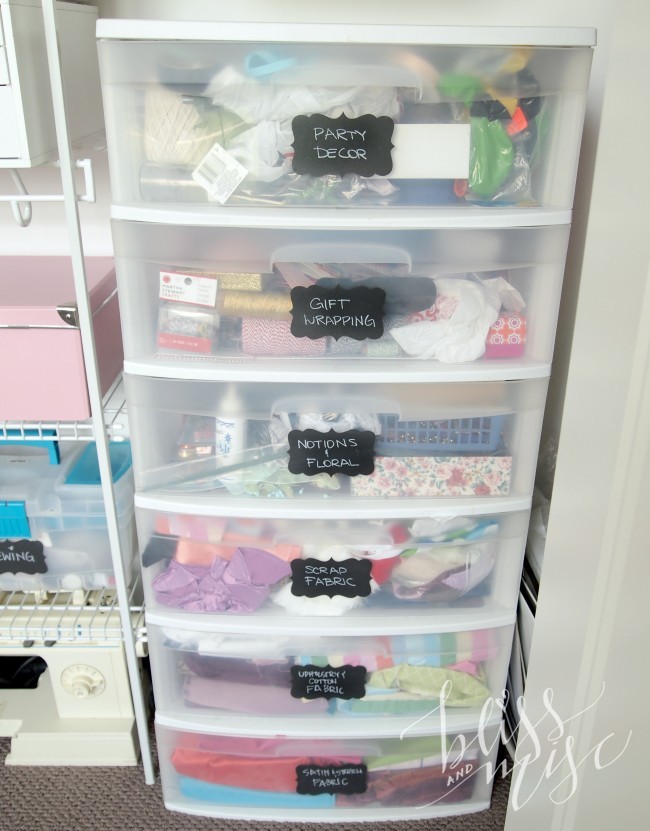 While it might not be a Martha Stewart Craft room, it works for me. When we moved I collected every plastic storage drawer we had and figured out how to make them all fit. The labels are chalkboard vinyl which is great because as I move things around it's easy to relabel.
The one part of this whole situation that wasn't working was my dowel rod ribbon storage. It kept getting knocked down and I hated having to take all the spools off to get to one in the middle.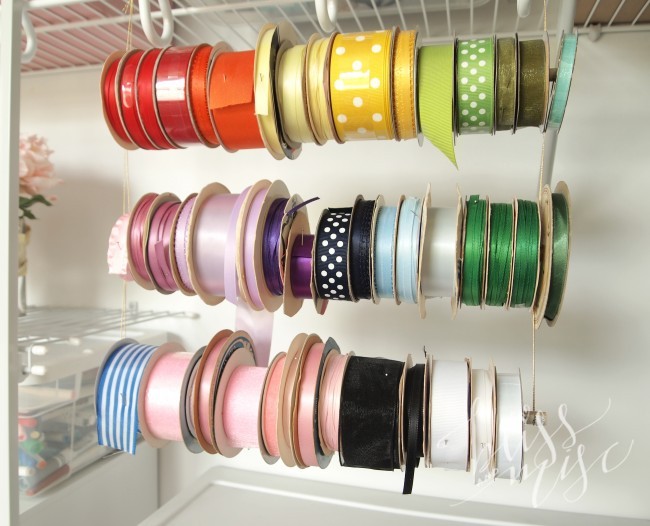 Yeah… Pinterest totally lied to me on this one.
So I headed to Micheal's because surely they would have an overpriced solution to my problem. But all they had was a dowel rod type holder…boo! As I wandered thru the store I had a revelation. All the spools for sale were on cardboard shelves so I decided to make some of my own (forgetting of course that I had a pin in my wrist and a brace to my elbow).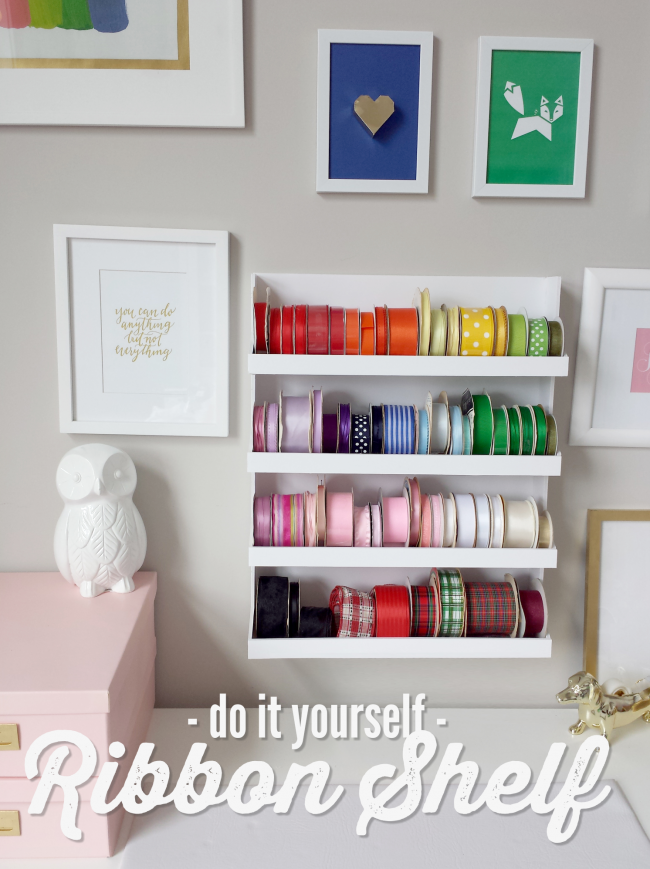 Here's how I did it…
Supplies needed:
Exacto knife
Foam core
Ruler
Craft Glue
Command strips (optional)
These are the pieces I cut: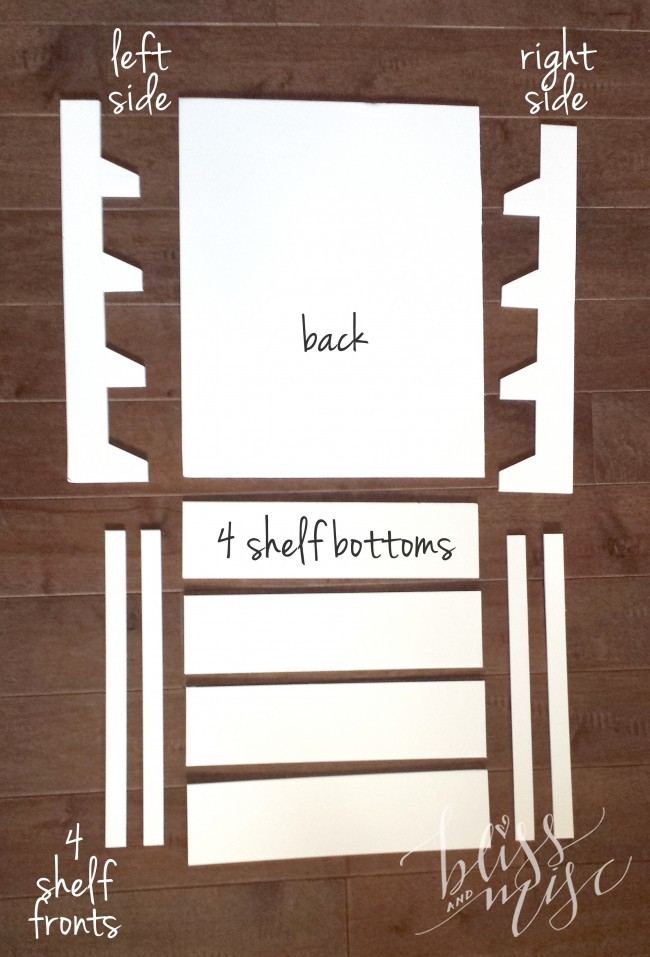 1 – Back (16×20)
4 – Shelves (16×5… since mine were 5 inches deep)
4 – Shelf fronts (16.25×1…wider to account for the width of the foam core)
2 – Sides (I made my shelf edges angled)
I just built it to fill the space I had and to fit the spools I had… so adjust your measurement as needed. Then just cut and glue together…and that's it.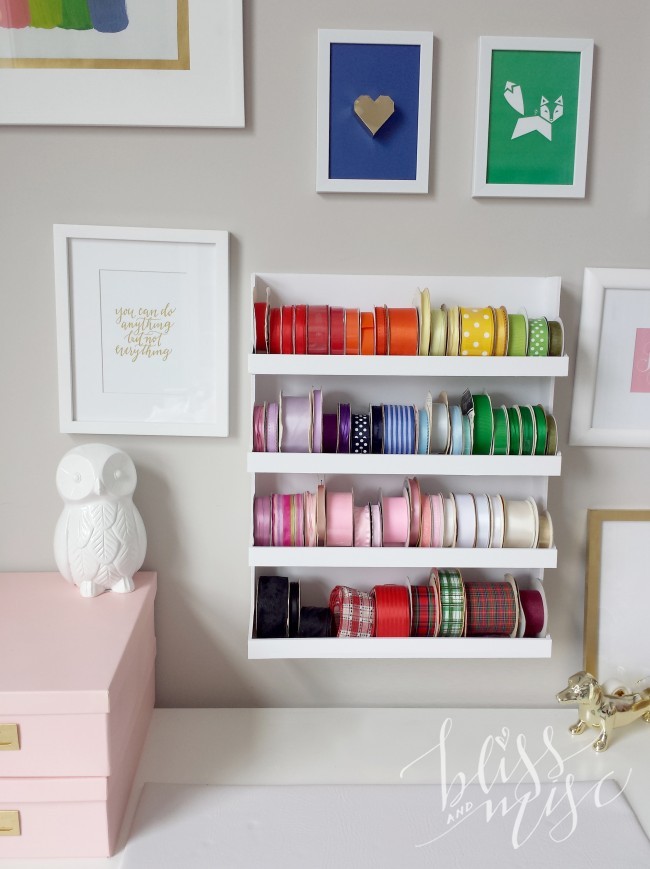 Kind of minimal instructions here but I assumed anyone who is reading this and has a need for ribbon storage probably can handle that part. Everyone else, I'm sure you ended up here accidentally while looking for videos of kittens…let me direct you here.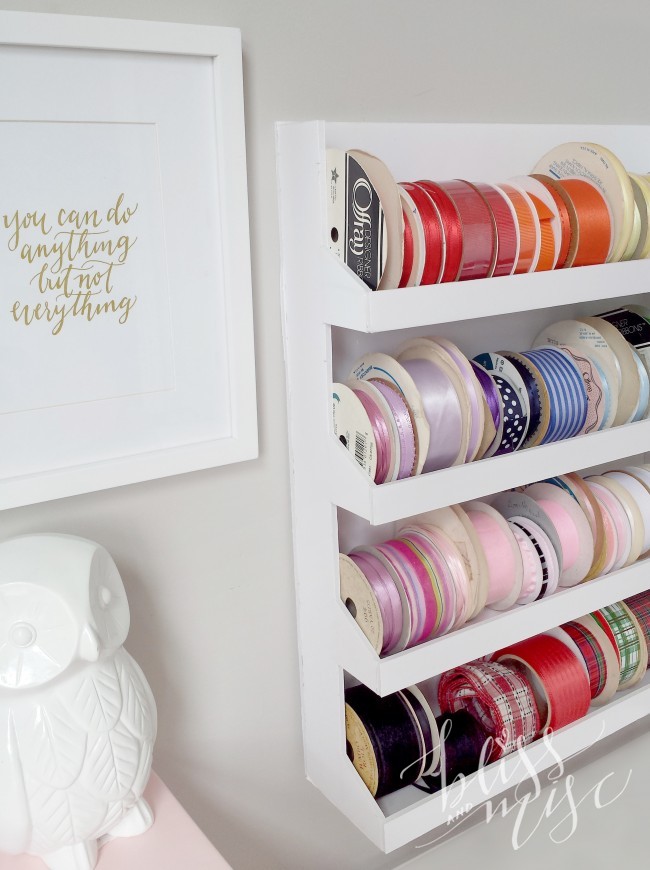 I just used command strips to hang it (although it's going in the craft closet with everything else).