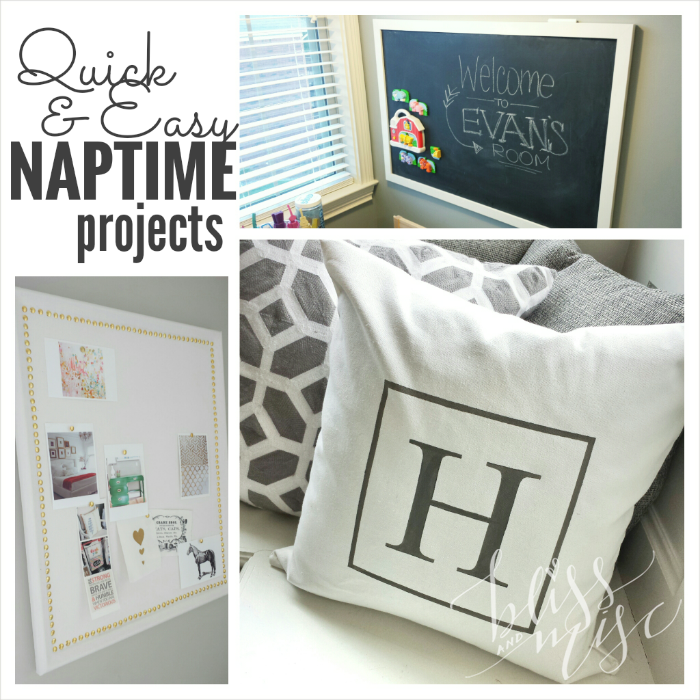 I have a bad habit of "pinning" projects then never completing them so recently I picked a few simple ones to actually finish. The best part of these is they're quick…like afternoon naptime quick (and naptime = anywhere between 25 minutes and 2 hours). Definitely my kind of projects since it's nearly impossible to do anything when the boys are up and scaling my craft closet.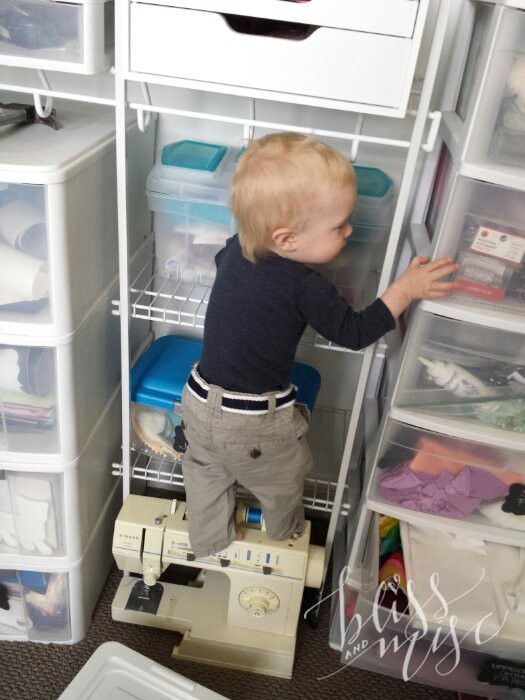 Painted Pillow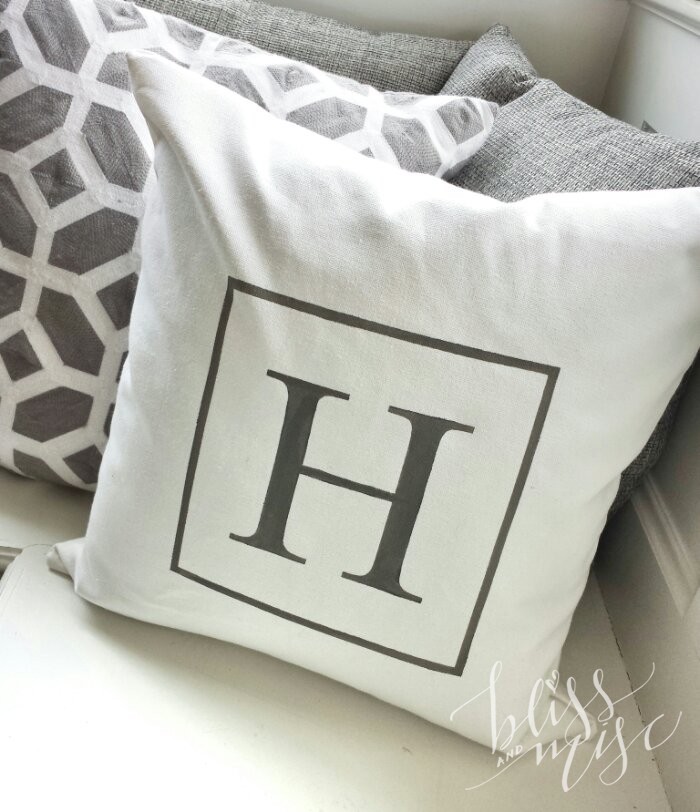 First up was this monogrammed pillow. I used the freezer paper technique. I used my Silhouette Cameo to cut out our monogram and then just ironed it on to some duck cloth.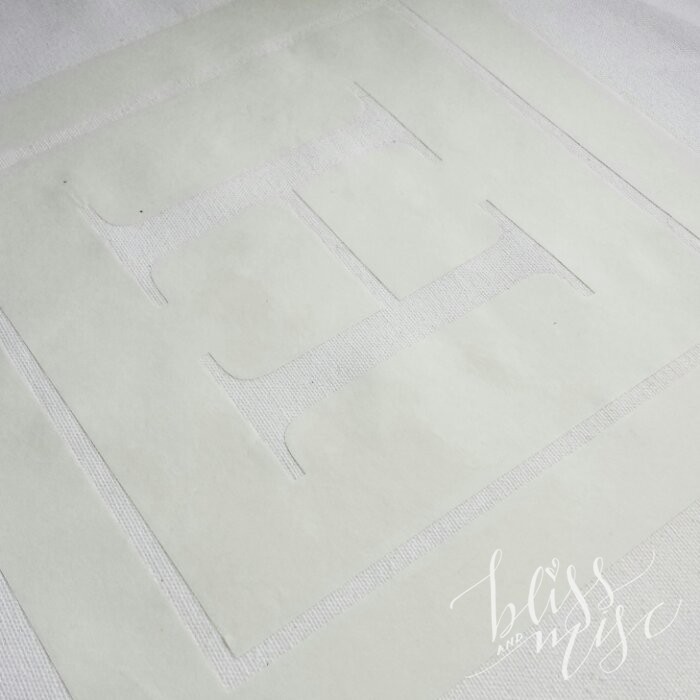 I mixed a tiny amount of acrylic paint with this fabric medium and painted it on.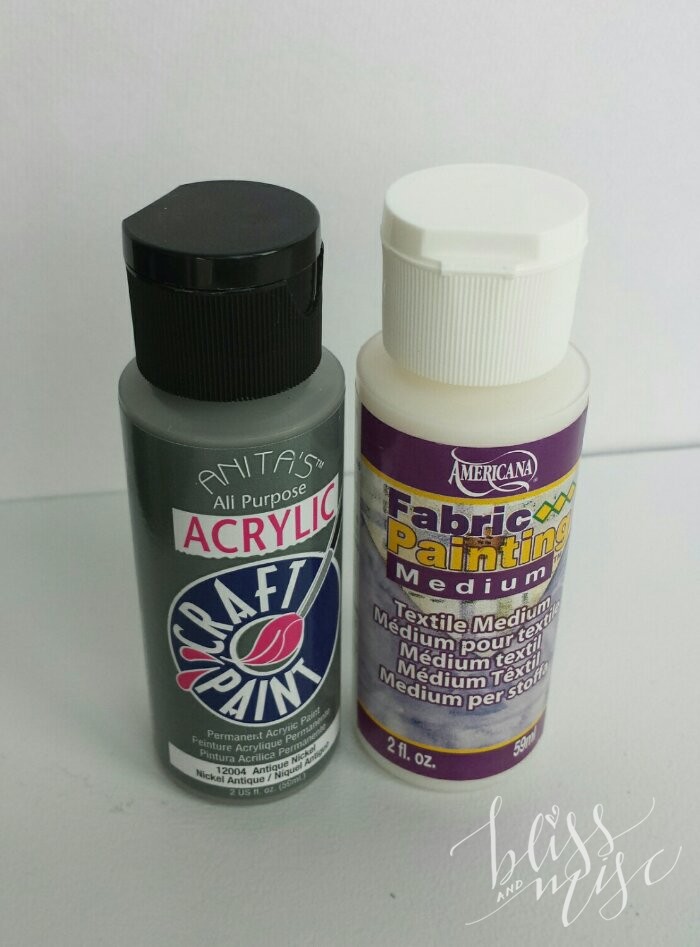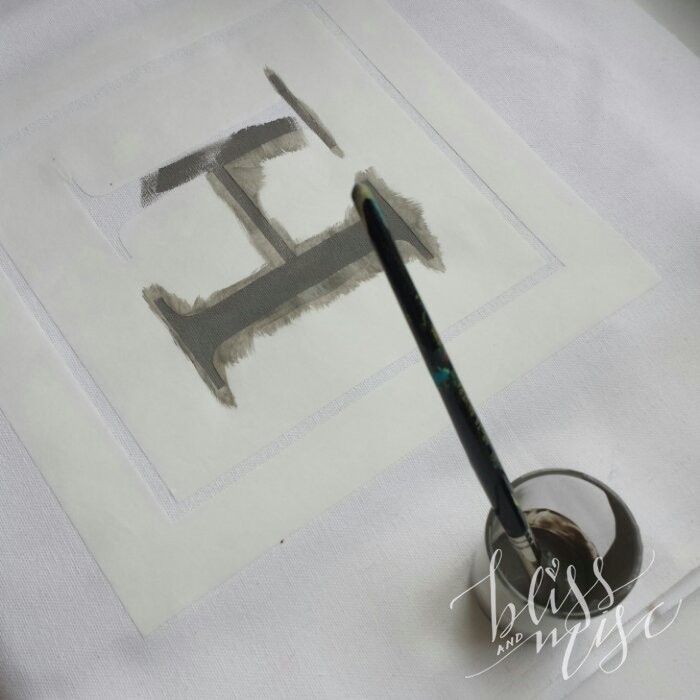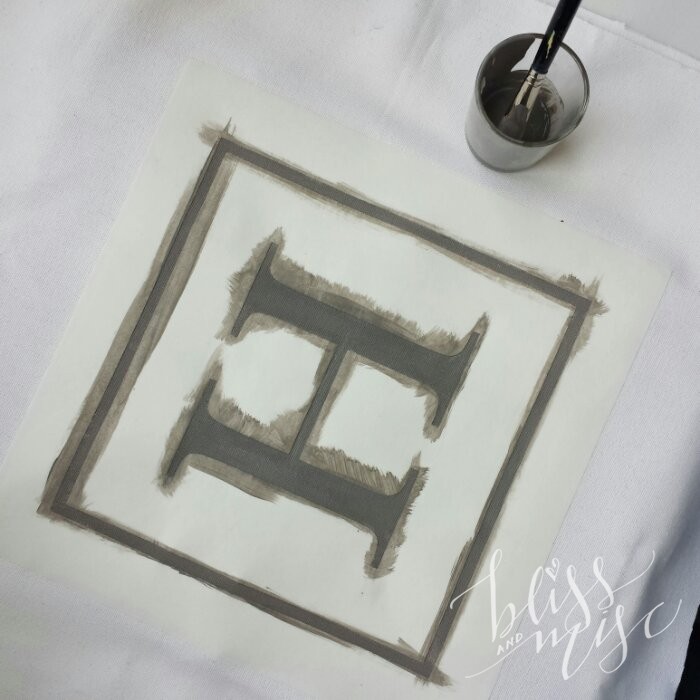 After it dried the freezer paper peeled right up. I had a couple of rough areas (I probably didn't add enough medium to my paint) so I just touched them up with a little brush. To set the design I ironed it on low.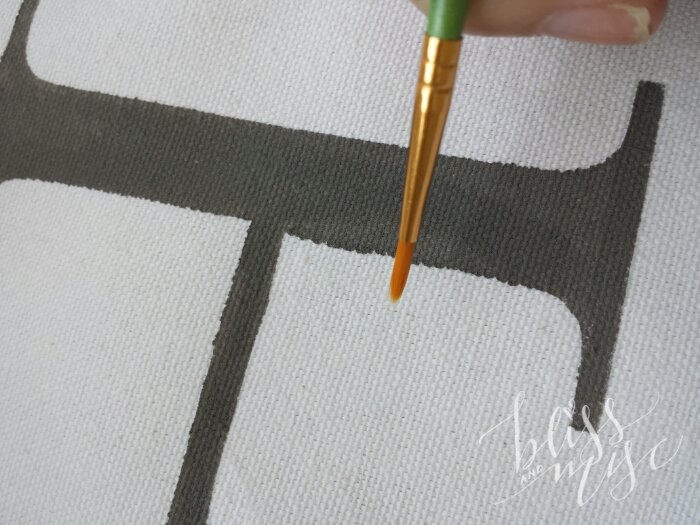 I didn't add a zipper (because I didn't have one) so I just sewed a basic pillow case and hand-stitched the opening shut.
Framed Magnetic Chalk Board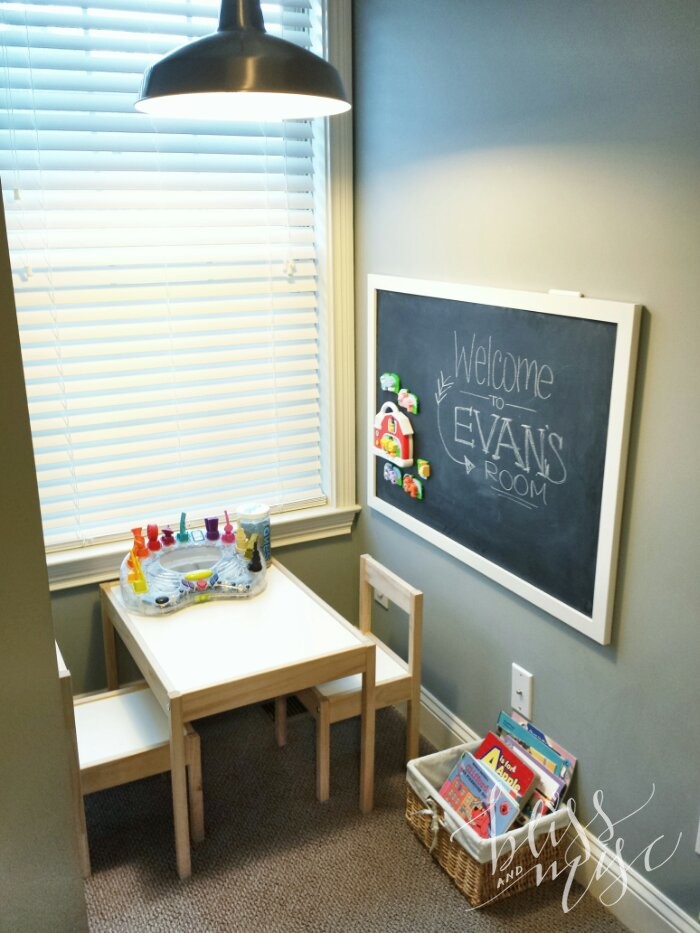 Next I made this chalkboard for Evan's room. Since we have stainless appliances there's no place for magnetized toys in our house so this gave the boys a place to play with them.
This project was SUPER easy and cheap! I just got a piece of galvanized metal sheeting from Home Depot (around $5).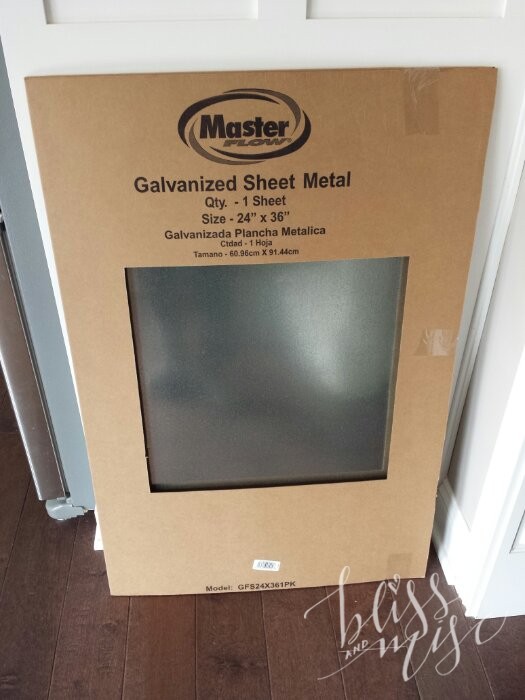 Then I painted it up with some chalkboard paint. The frame was from Michael's – it was $9.99 but they had a coupon for 15% off everything so I got it for $8.50. Any poster-sized frame would work if you don't want to cut down the metal (which you could do if you want to make two smaller sized chalkboards).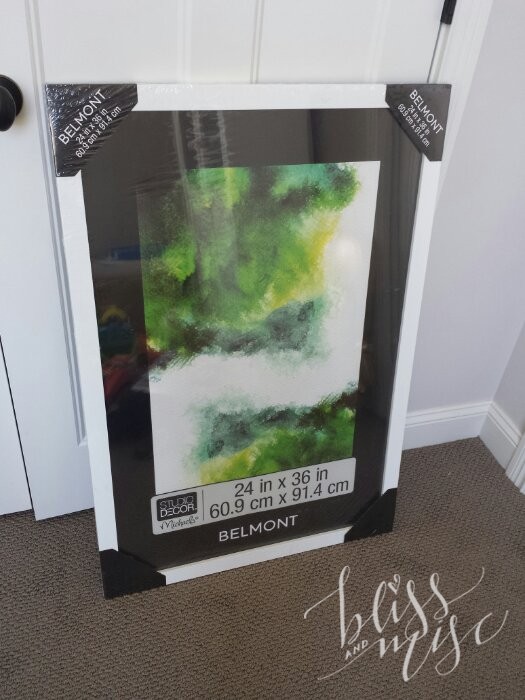 I primed it by rubbing a piece of chalk over it and wiped it off. The boys have enjoyed having a place to color and stick their farm animals.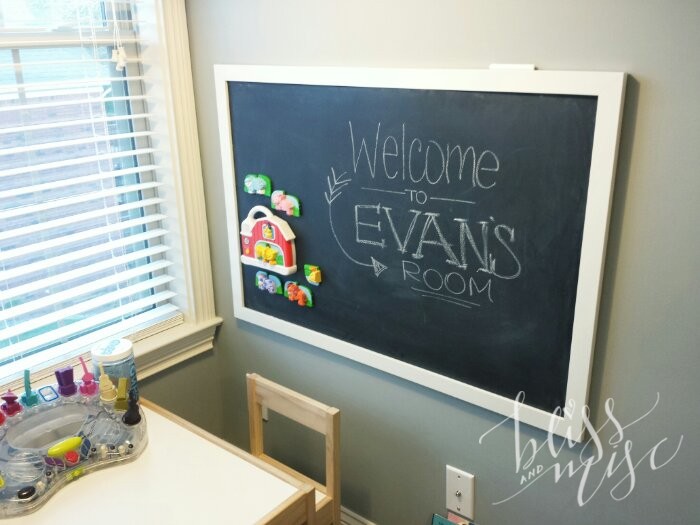 Nail-Head Bulletin Board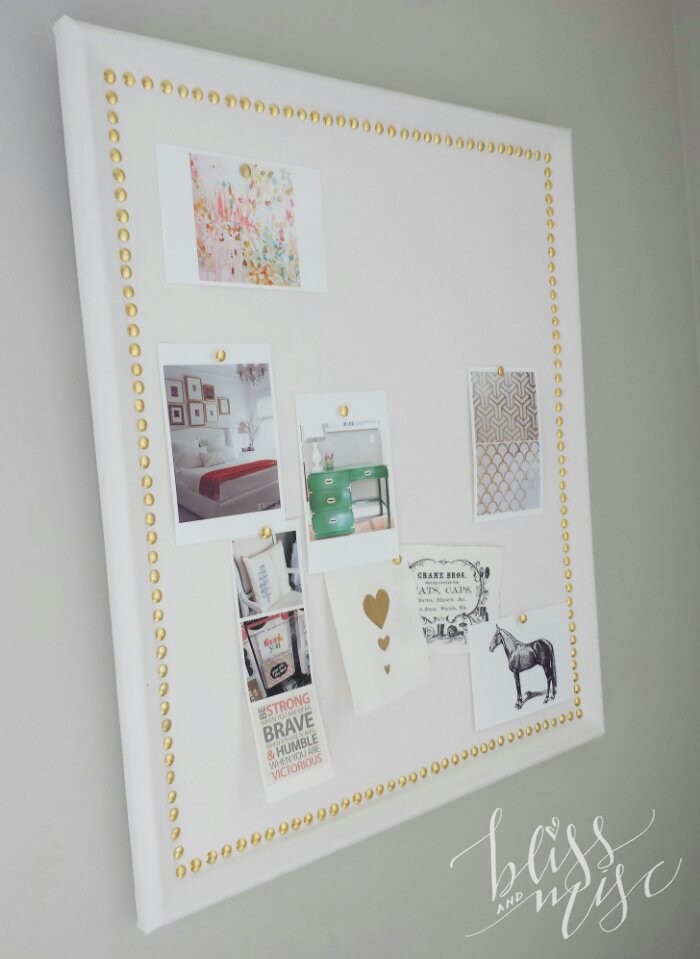 Lastly I made this bulletin board for my office. I thought that if I actually printed images of future projects it would be a better reminder than "pinning" them electronically (I guess I've come full circle).
I had four of those square cork tiles from probably 7 or 8 years ago. They hung in my office at work and I figured I'd eventually find a new place for them. I didn't really love the idea of plain cork squares stuck on the wall so I decided to reuse one of our frames we had in our attic.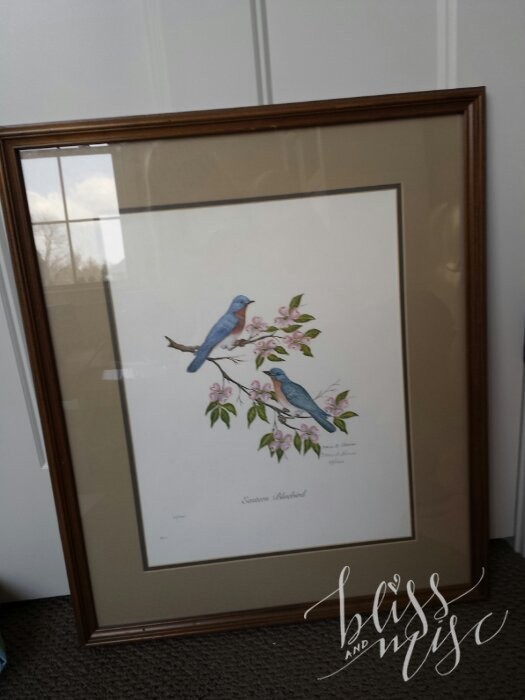 I just popped the glass out and hot glued the squares to the backing that had been behind the artwork (Bye Bye birdies).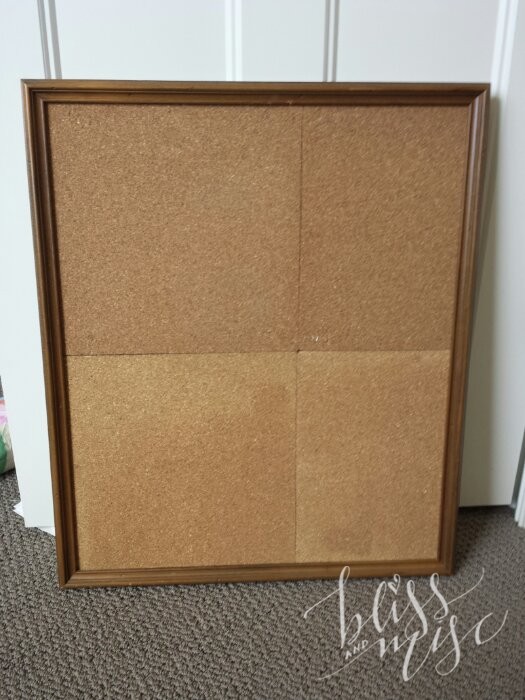 I trimmed them down on the side so it would fit back in the frame. Then I covered the whole thing with some more of the duck cloth from my pillow project and used Dollar Store gold push pins to create a nailhead trim.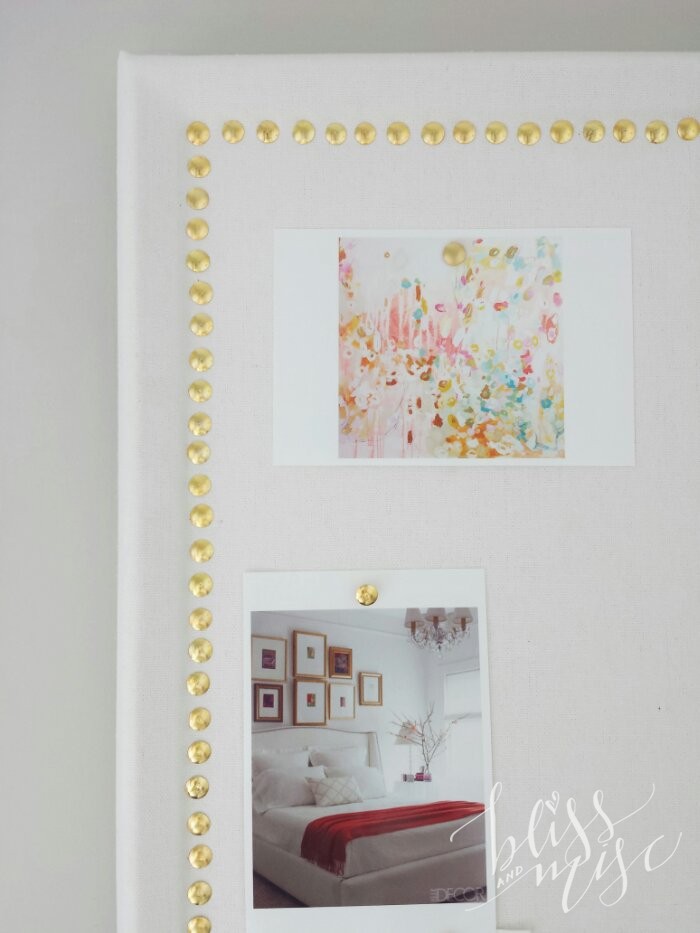 My thumb was sore at the end of this one but since it was all stuff I reused it cost me nothing. I love having a place to hang ideas instead of having them all over my desk.