Let me preface this by saying my boys are adorable. Proof:
However, this past week I got to preview the boys "school pictures". Every year their Mom's Day Out program has a studio come in an do photos of all the kids for a composite, but the studio's main goal is to sell parents packages of photos including a gigantic canvas print. It's a little much for kids who aren't even in kindergarten.
Paying for photography has always been a foreign concept to me since my mother (a professional photographer) always took our school photos when we were little. For our wedding she took photos and a photographer in my husband's family also gifted us with photos.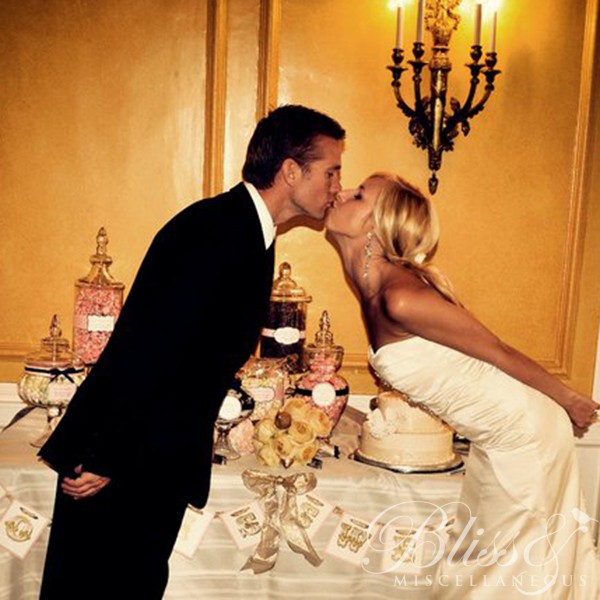 Even last year when we did got our family portrait taken I traded some design services to our photographer for the session. This year my dad took this in front of our new house.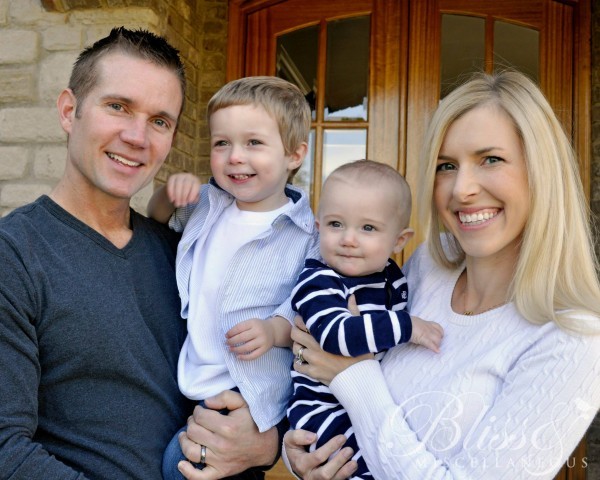 Last year E's photo was too cute to pass up and I ended up spending more money than I wanted to on photos I didn't even planning on getting.
See? Adorable.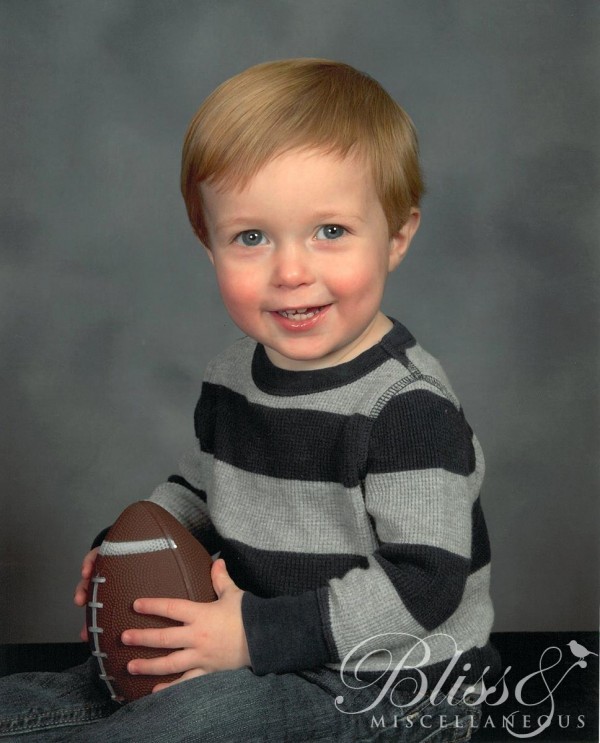 This year with both boys in school I told everyone that I hoped their photos wouldn't be very good so I wouldn't be temped to buy them. I have this to say for them…they certainly do as they're told.
E fell off a chair and bonked his cheek so he had a bruise going into it. But then he did this: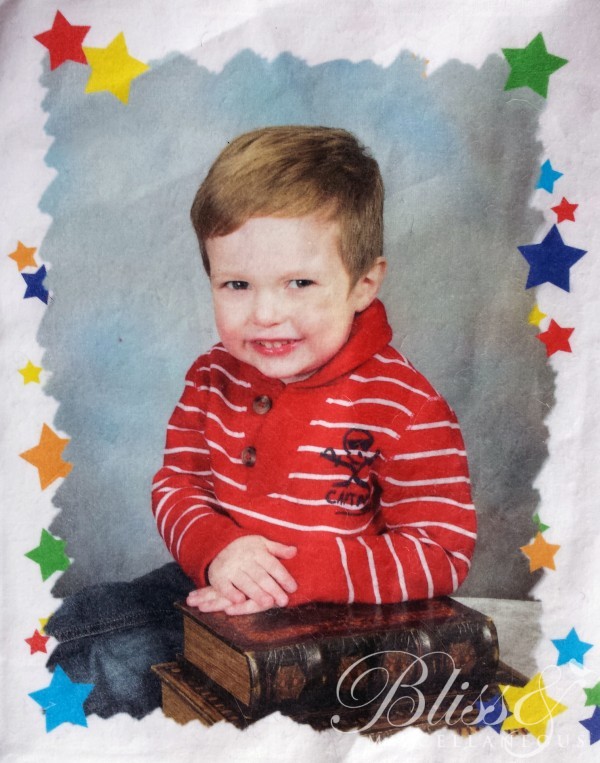 Worst. Picture. Ever. Not only does it not look anything like him (see adorable photo here) he also looks kind of evil. Not really something you want on a giant canvas on your wall…unless your filming a horror movie. Leave it up to E to make a face I've never seen in my life when he's getting his school picture taken. And luckily every kid in his class will get a copy of it too when they get their class picture.
N did better. His would have been decent but he rubbed his cheek all mornings and it was bright red by photo time.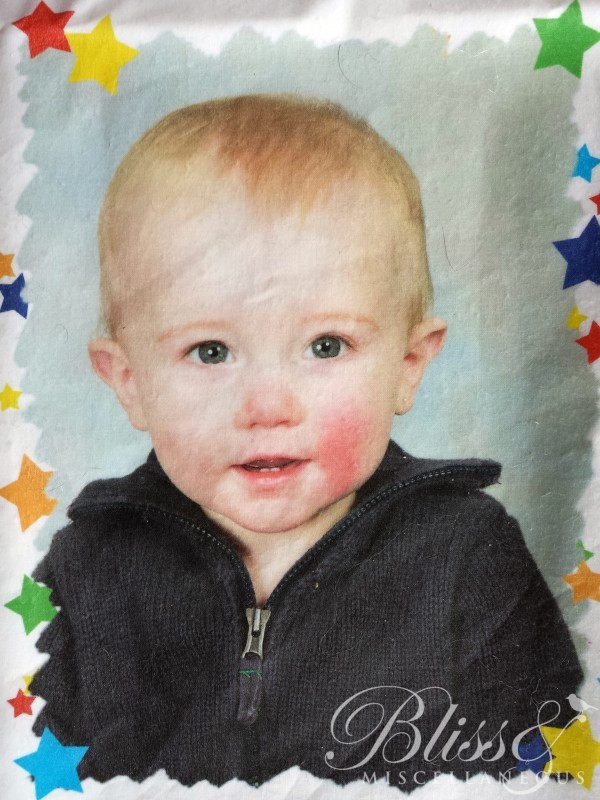 It was an okay photo but by no means too cute to pass up. He looks like he doesn't feel very well (which he probably didn't). When the photo rep laid out all the prints for me it took me about 6 seconds to say, "Yeah, we won't be purchasing any of those."
We did however get some free pillowcase (thus the wrinkly images) so we can cuddle up to these spectacular images of our rosy-cheeked demon babies…or not.