Now that we've been in our house four months and have gotten thru the holidays we're starting to get settled in. One of my favorite parts about moving is getting rid of things we don't need/want/like and re-evaluate the things we have as we put them in a new space. "Moving in" is definitely an ongoing process but I feel like we are more settled and now I can tweak and update as we go. So basically this is just a bunch of works-in-progress (which is the story of my life).
One of the first things I did was to replace older photos with newer ones (since most of them were of E). I got to finish my wall gallery that I started way way back in our old house.
This looks easier than it was…trying to get them all spaced evenly and straight took me nearly a whole afternoon (Thanks Karen!).
The dining room got a few updates in some wall art, decor and curtains.
These curtains were the exact same ones my mother-in-law has in her new home but in a different color…now we are house twins (Hi Janet!). I love the imperial trellis pattern (they're from Kirkland's). I also recovered our chair cushions since they were red and blue before.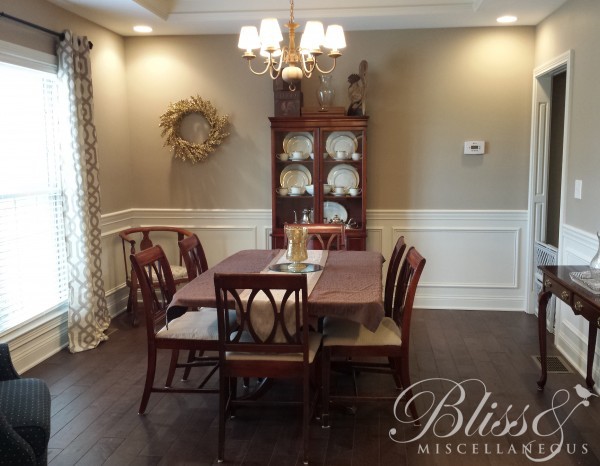 There's a blue wingback chair in the corner and another under the wreath. They get to hang out in our dining room because no one goes in there and we haven't found a good spot for them…it's like the island of mis-fit toys.
We got some pillows for our banquet seating.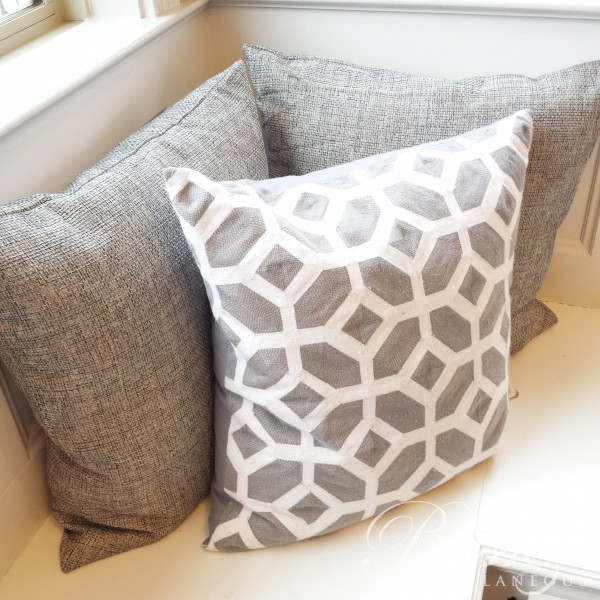 I bought that patterned pillow because I loved it…but there was only one. After searching about 5 different stores and taking a trip across the river to Indiana to find something that "matched" my exasperated husband found the other two at TJMaxx and handed them to me saying "These are the best you're going to find"…he was OVER the pillow-hunt. Stupid pillow…you were a lot of trouble for something that will end up covered in PB & J.
We're working on having a square table built to fit this space since our round one is awkward and the glass tabletop is always covered in fingerprints. Perhaps the new one should just have a faux-fingerprint finish so they'll all just blend in and I'll never have to clean again!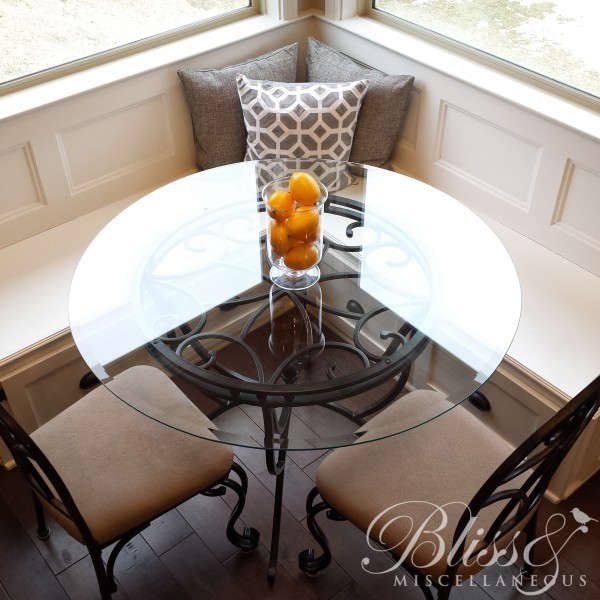 We also got these great counter stools from Target. Yea for flat packed furniture and allen wrenches! I didn't even attempt to help this time.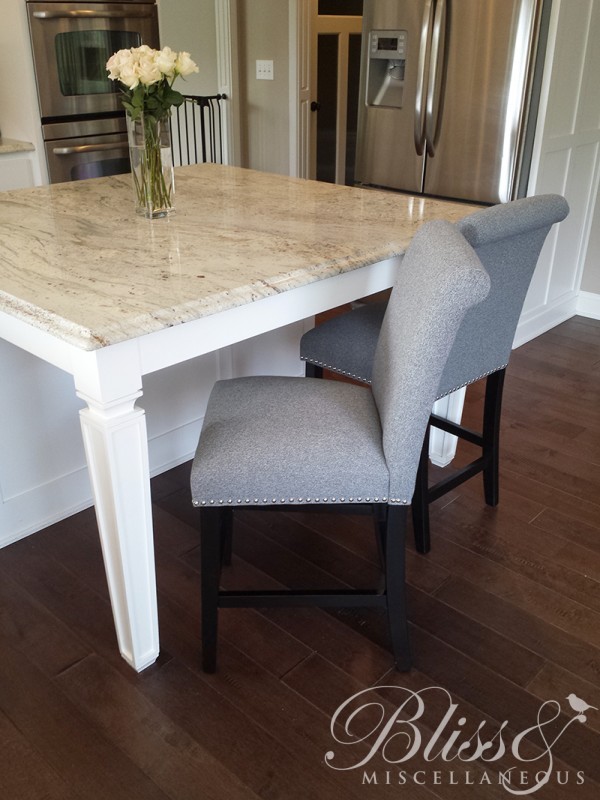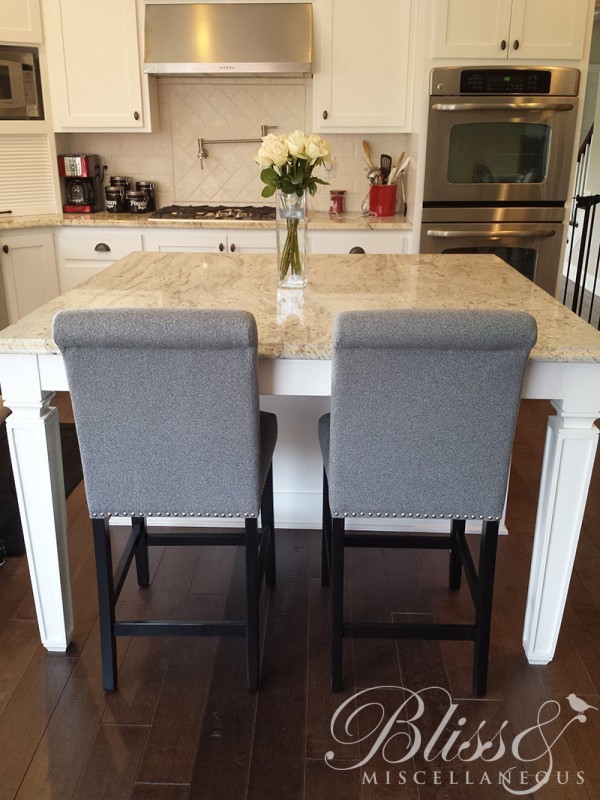 I "pinned" them a month or so ago and when I got an email saying there was a furniture sale I headed over to the website to buy them…but sadly they were sold out. Luckily a couple weeks later they were back in stock and still on sale. The same thing happened with E's bedding, so it pays to keep checking back!
I also updated a few of the canisters I keep on my counter by cutting some new vinyl labels with my Silhouette Cameo. Sometimes it's just small changes that make something old look new.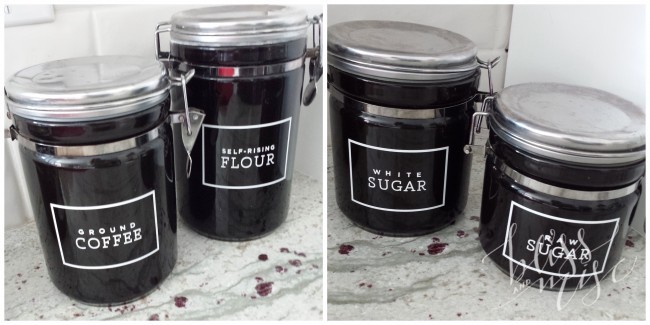 Like them?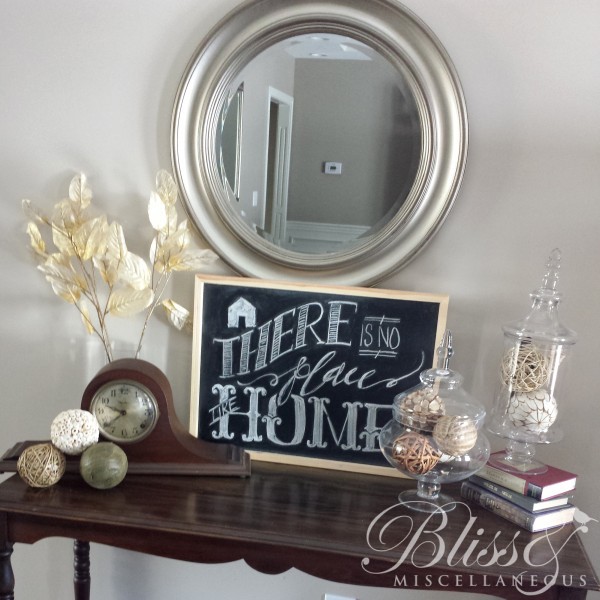 I'm enjoying having a "real" entryway to decorate any my husband is happy my decorations aren't blocking the TV – everybody wins! Eventually I'll change this up but for now this is working for me.
I've also been having some fun with chalkboard art. Sometimes in real chalk sometimes in chalk marker.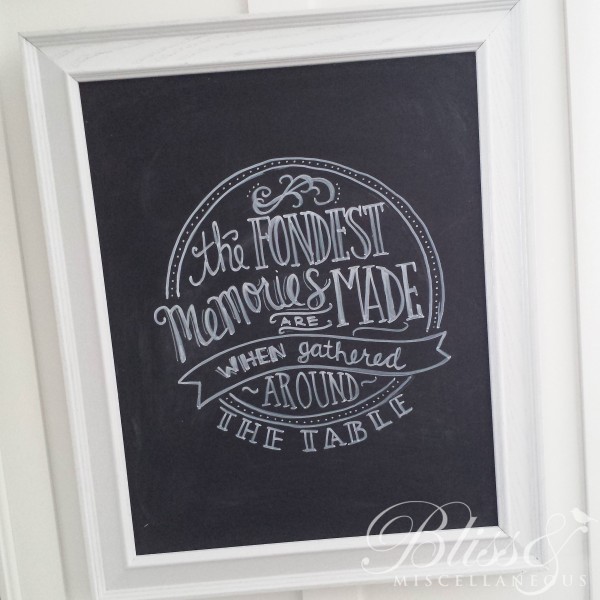 It's been a long time since I've done any creative lettering and miss it (although for the middle one I just used THIS process). The white chalkboard was a frame and I painted the glass with chalkboard paint. It's held up pretty well but I wouldn't recommend it for a board that gets everyday use (like for a toddler…plus the glass would make me nervous).
The way to properly style bookselves still eludes me…my husband said "You put books on them" and he's absolutely right because this is all I can muster right now. Definitely a work-in-progress.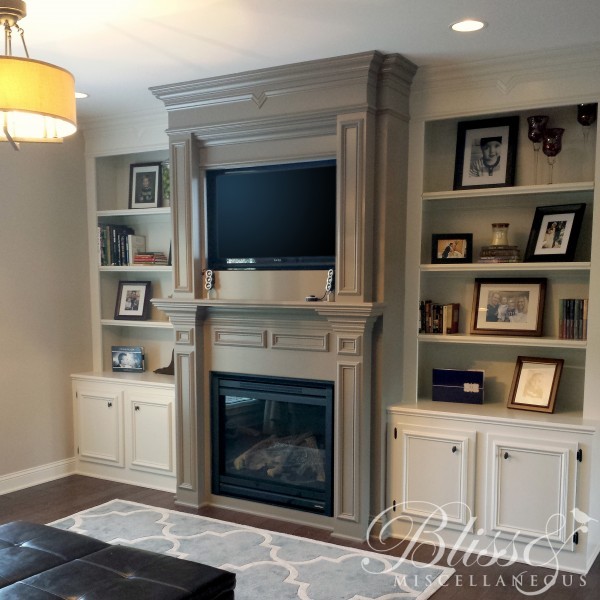 The boys' rooms look pretty much the same as they did at the old house, as does our guest room. I'm just finishing up my office (for the second time around). My next project is to slowly update our master bedroom and give it some personality since it's a little generic right now.
So that's the progress we've made in four months, hopefully more to come!