One of my favorite parts of starting a new year is getting a new calendar. I've mentioned that have my personal calendar for work and one to keep track of milestones for the boys. But since my husband has a busier schedule now I decided we needed a monthly calendar in our kitchen to keep track of everything.
I found this gorgeous calendar by Sugar Paper at Target about a month ago. Apparently they were in stores for a limited time but they are still available online here.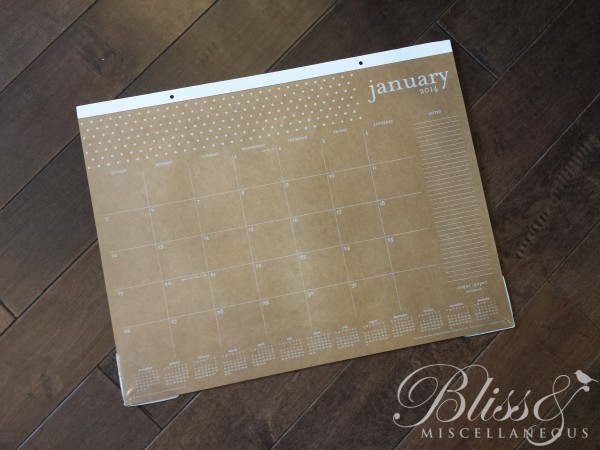 There was a "wall calendar" but I liked the larger size of the desk calendar. However I didn't just want to tack it up to the wall so I made a custom frame out of molding. I'm not going to detail the process because there are a thousand tutorials online but it's super easy – all you need is a miter box and some molding (make sure you buy more than you need because cutting the angles will take an extra 4-8 inches per piece depending on the size of your molding). Cut, glue, nail, prime then paint.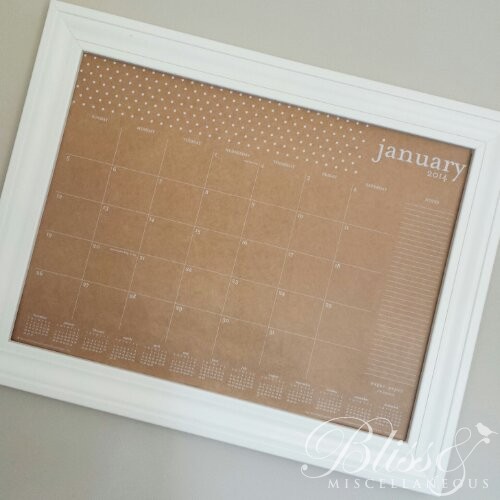 I just attached my calendar along the top edge by stapling it to the back of the frame so that I could lift up the frame to tear off the months as they passed.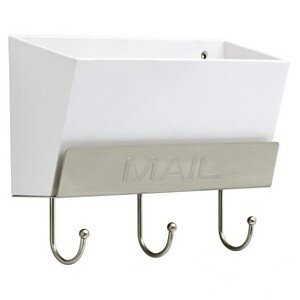 I also wanted something for keys and mail and I found this great box from the Threshold line (buy it here). I didn't like the white plastic because it was brighter than our trim so I just wrapped it with some kraft paper so it would match my calendar.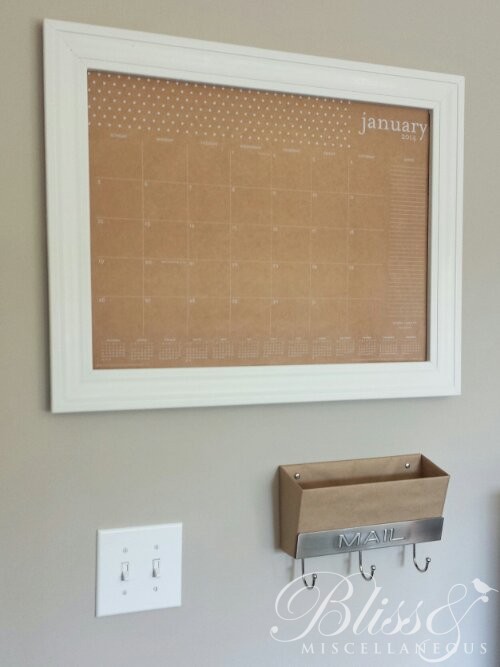 So here it is all ready to be filled with our activities for the next year!