I think this is the slowest I have ever been putting up our tree. Probably because I couldn't stand having to unpack any more boxes after the move. Decorating the new house I'm having to figure out what works and what doesn't…my single wreath looks kinda lonely on our double front doors…but I love it and I'll never find another one that matches so until I find a pair I like, it's going to stay that way.
It seems like every few years I like to change up the decorations on our tree. It's been multicolored, black & white, red & gold…notice the baby under the tree keeps changing too!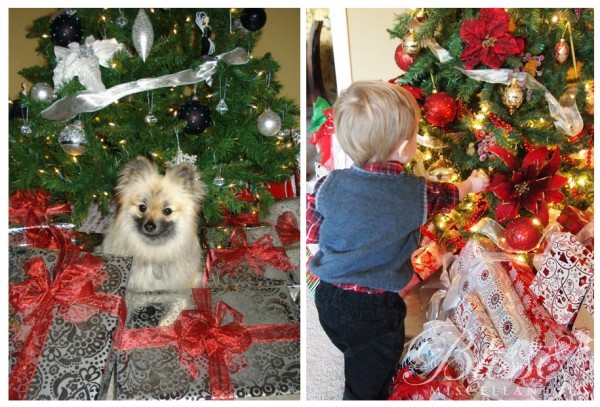 This year I got inspired by this Pottery Barn tree.
I like the neutral palette of white and gold and browns. I ended up making a lot of my ornaments since I didn't really want to spend anything on the new look.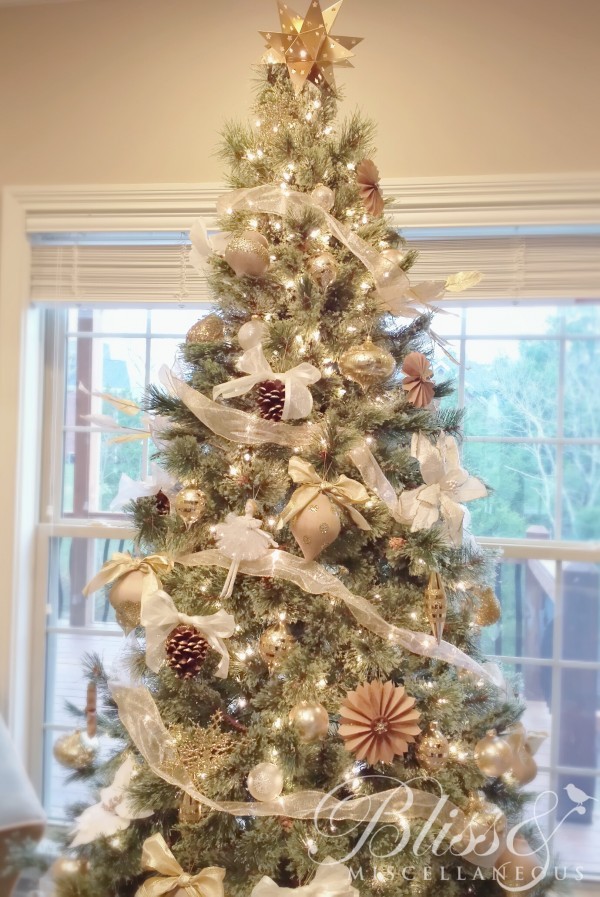 These cute paper mache ornaments are from Hobby Lobby and were $1 a piece (regularly $1.99 on sale for 50% off). I imagine you are suppose to paint/decoupage them but I just added some glitter polka dots.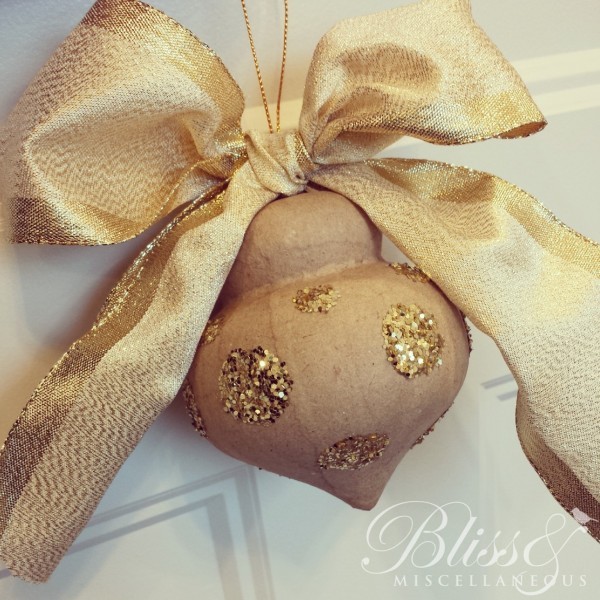 I also made some fan ornaments from some kraft paper I'd used when figuring out the layout of one of our gallery walls. They turned out quite cute embellished with some buttons and rhinestones.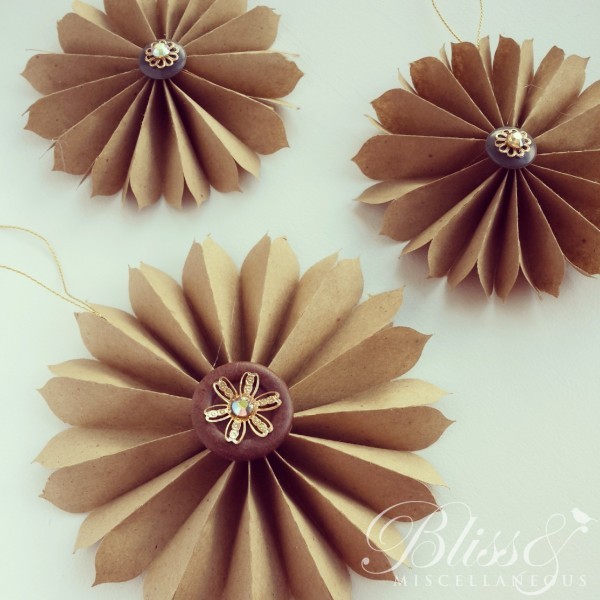 Wanna make one?
If you have a digital cutter, download my SVG file for free! If you don't have a digital cutter you can still do it by hand. Just cut out, fold, staple in the middle and glue the tabs. Then decorate!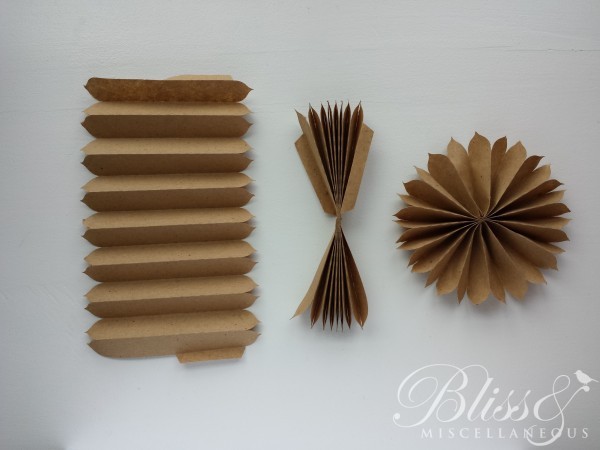 I had a bag of pinecones that were scented in a previous life.
Since they lost most of their smell I painted the edges with some liquid gold leaf and added some bows.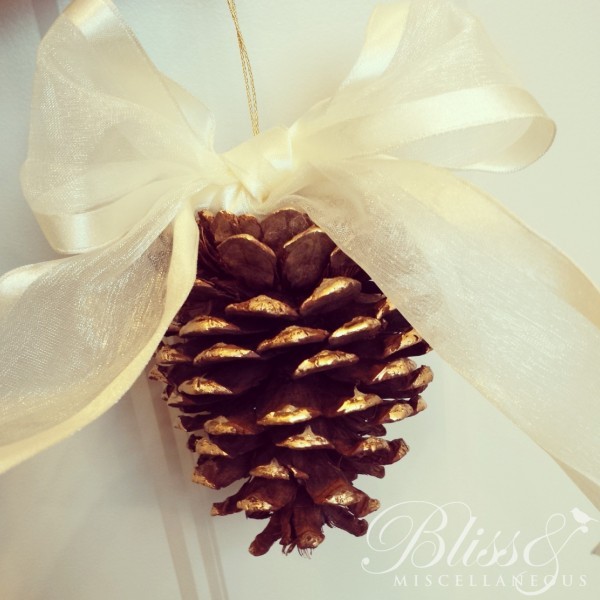 Lastly I made some honeycomb ornaments based on this fabulous tutorial. Very easy to make but a little time consuming.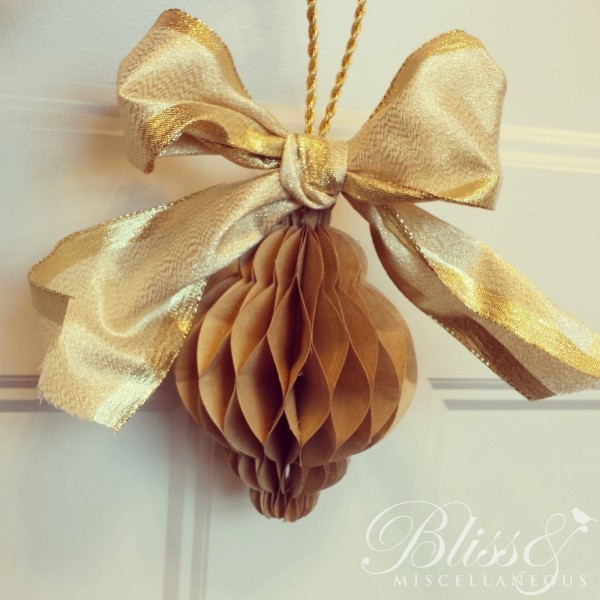 The awesome part about my new ornaments?!? Other than being cheap (of course), is when Baby N inevitably pulls the tree over there will be less broken glass.