Okay so here is my non-reveal of our halfway updated office (if that isn't anti-climatic I don't know what is) but since I now have to focus on packing and taking things OFF shelves I didn't have time to complete or style it (sad face). Anyhow…
Remember this desk?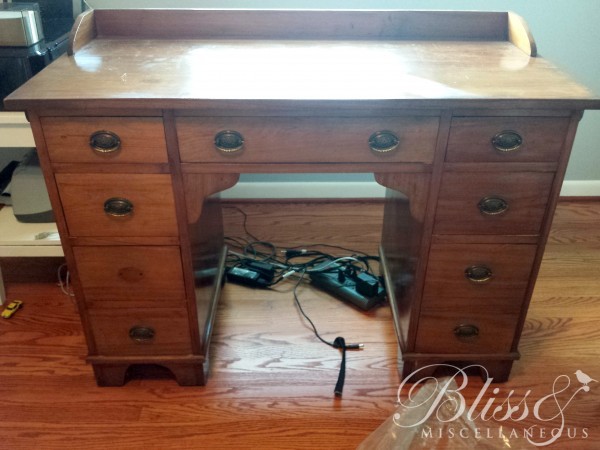 Here's how it turned out!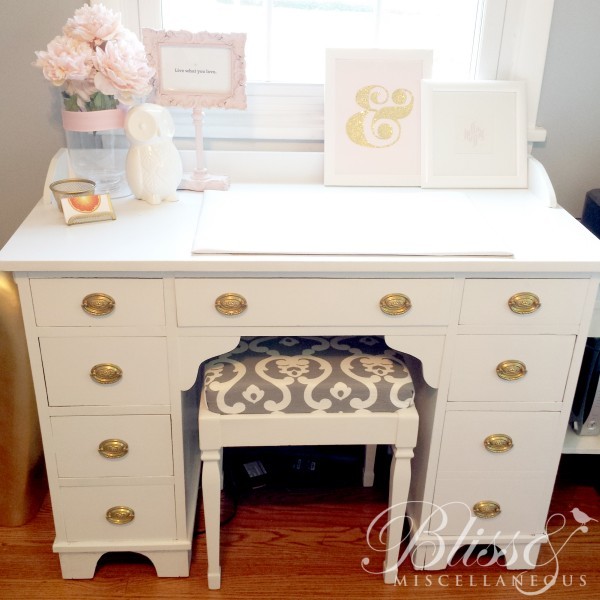 Pretty spiffy! Definitely blends with the other white furniture. The stool I snagged from my sewing table since I didn't have room for it.
The hardware was antiqued brass so I just polished it up to reveal the original color. Just took a little scrubbing and now I have "new" hardware.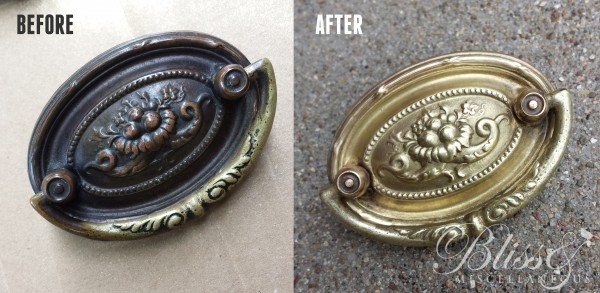 I'm pretty happy with the transformation!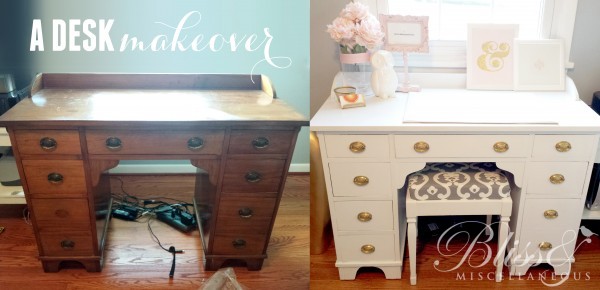 Furniture
Even though the rest of the space isn't really finished I thought I'd share a few photos.
This is the workspace with lots of room for my cutter and to spread out (no more taking over the dining room table).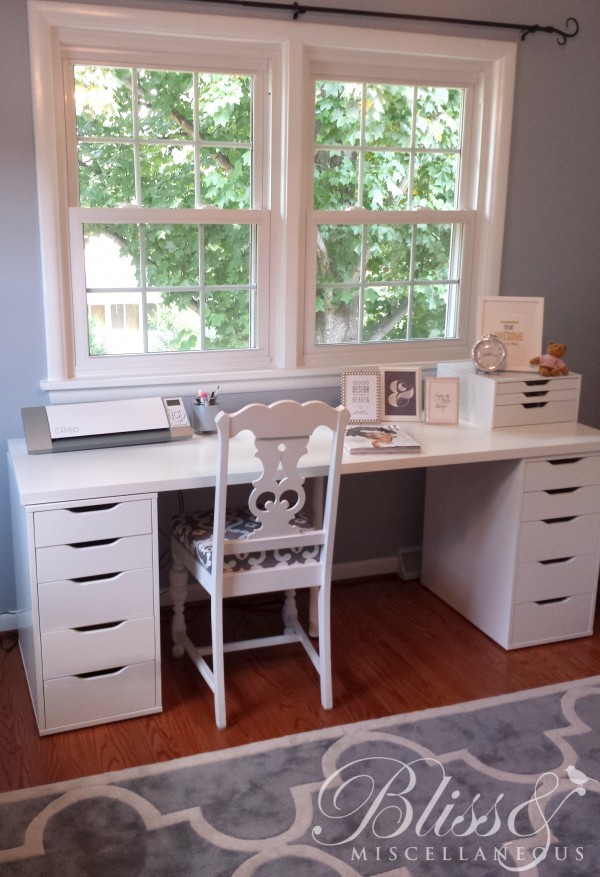 And my new CLOSED storage. Loooove this bookshelf because I can "hide" stuff on the bottom shelves and put all the "pretty" books on display up top. Plus the doors keep little fingers from pulling everything off while I'm trying to get work done.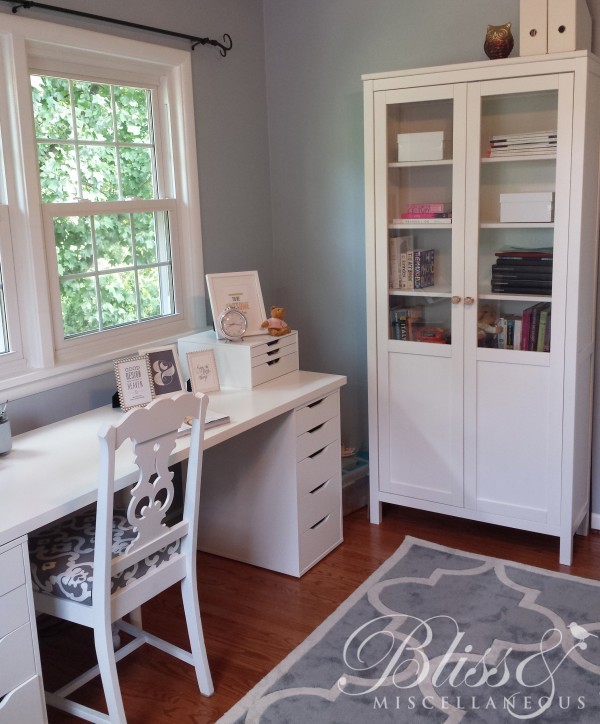 Artwork
I didn't really get to do much with the fun finishing details but I did pick a few pieces.
This frame was from our wedding (as were the flowers and vase) and I recently found this adorable little owl at Homegoods and couldn't pass him up.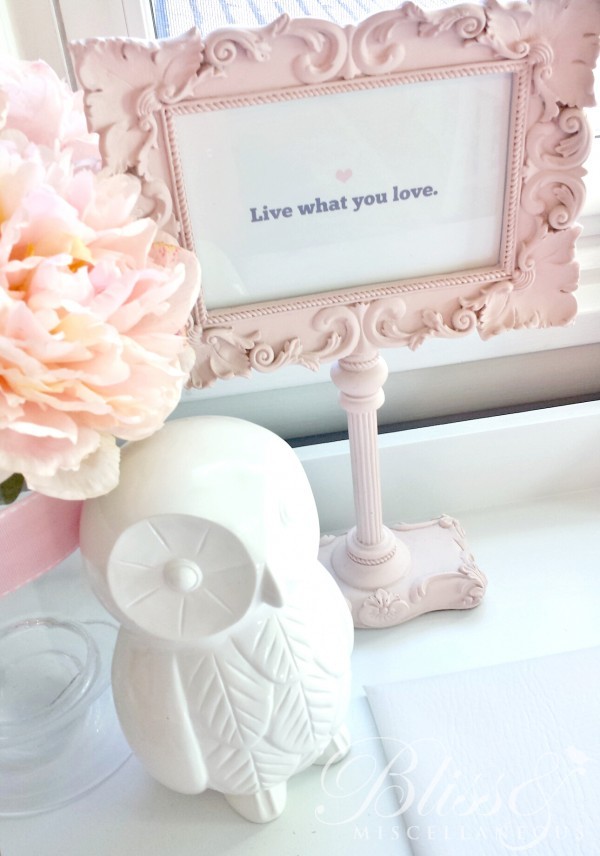 Here are a few new fun pieces. The ampersand was inspired by Two Twenty One's "Glitter State Art" (check out her blog – I love so many of her projects).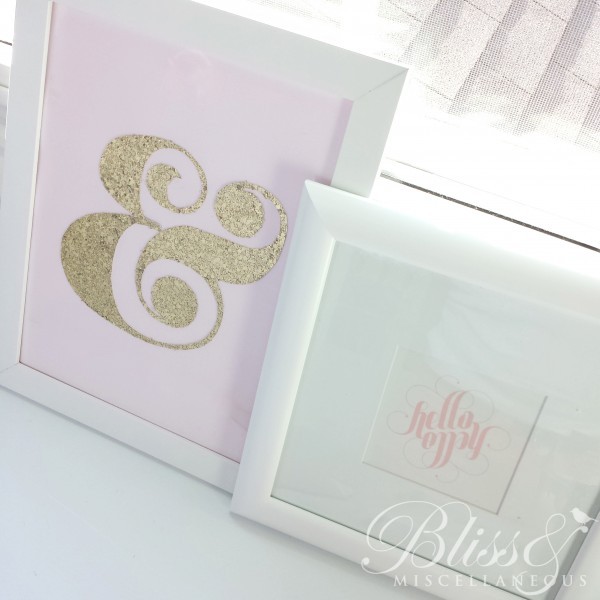 I just used a piece of the glitter covered scrapbook paper and drew the design in revers on the back to save some time and mess because glitter near a toddler = big time regret. When I finished it, E said "You MADE that?! I LIKE it!" – I'm glad I have his approval.
The rest of the prints I've had for a while but I still love them all.
Just FYI – that print says "Enjoy the little THINGS" even though it totally looks like it says "Enjoy the little THONGS"  (which was not quite the inspiration I was looking for).
This guy…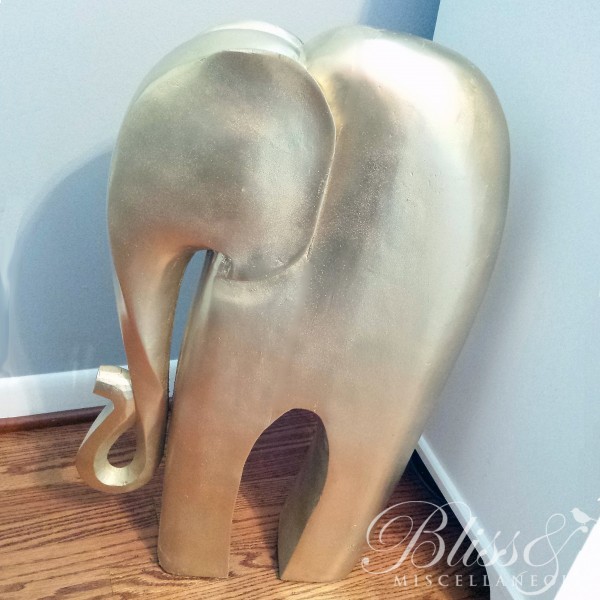 …was originally a dark brown and was a cast off from a co-worker when I worked at an advertising agency. It sat in my office for forever and when I quit to become a stay-at-home-mom I brought him home and plopped in the corner because I figured one day I would find a place for him. A coat of metallic gold spray paint and he fits in nicely.
I found this fabric and figured I could use it as a pillow…or a seat cover…or something. I haven't quite figured it out – perhaps I'll just frame a swatch of it, since I may or may not have a couch in our new office.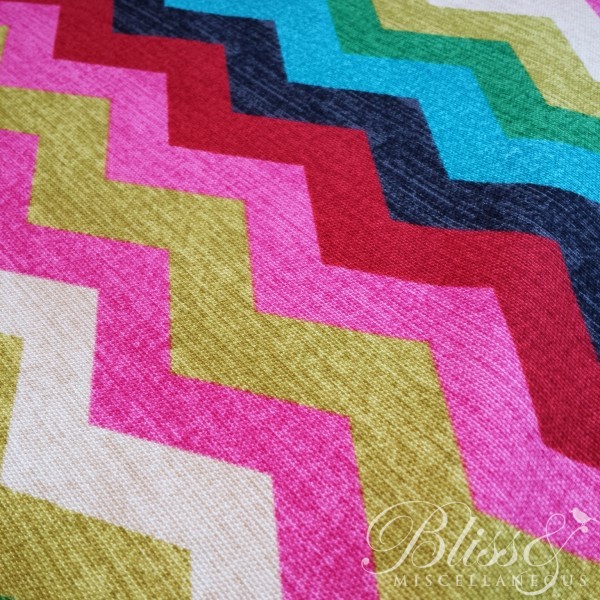 I hope our buyer enjoys his freshly painted office!
The Before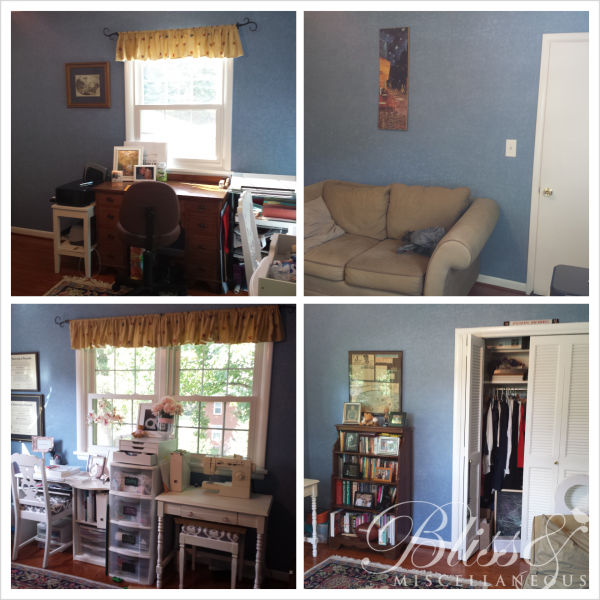 And the After (ish)