So I've made some progress with the office revamp!
First and foremost I ordered this rug from RugsUSA.
Everybody and their brother has this rug now right??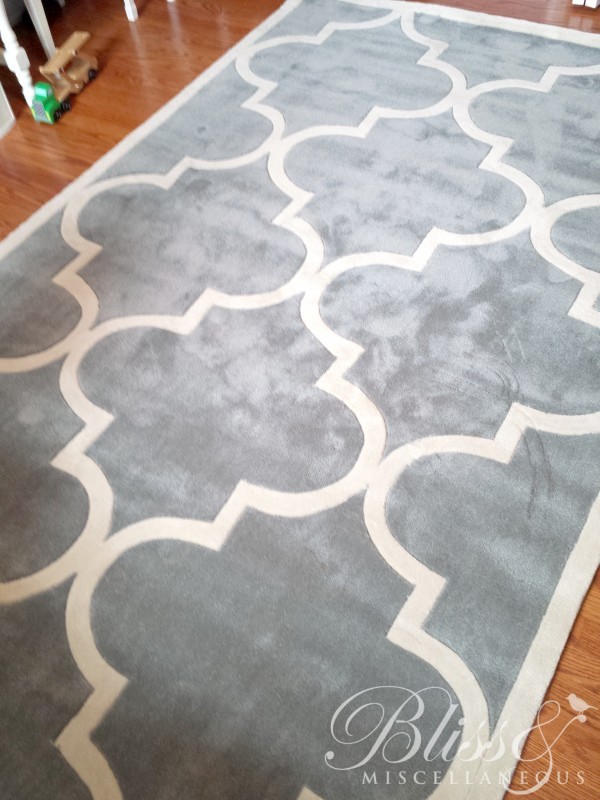 Since it was during one of their sales it ended up being right at $100 with free shipping. The light part of the rug is a little more cream than I wanted but figured it wasn't worth the hassle of trying to send it back and find something else. I'm happy with the thickness since I'm always barefoot at home and wanted something cozy. Glad I ordered it before I painted since it's a steely grey rather than a pure grey!
Speaking of which…
My in-laws watched the boys while I got the painting done. My father-in-law graciously offered to paint it for me but I wanted to be certain I liked the color and didn't want to have to stop in mid-way thru and ask him to repaint. And as luck would have it I didn't like the color I picked (Behr's Silver Screen)…after buying a full gallon and getting the edging painted (ugg). It was a pretty color but too light. So after two more trips to Home Depot (one to buy samples and one to buy a replacement gallon) I finally settled on Behr's Skyline Steel (which was darker and had blue undertones).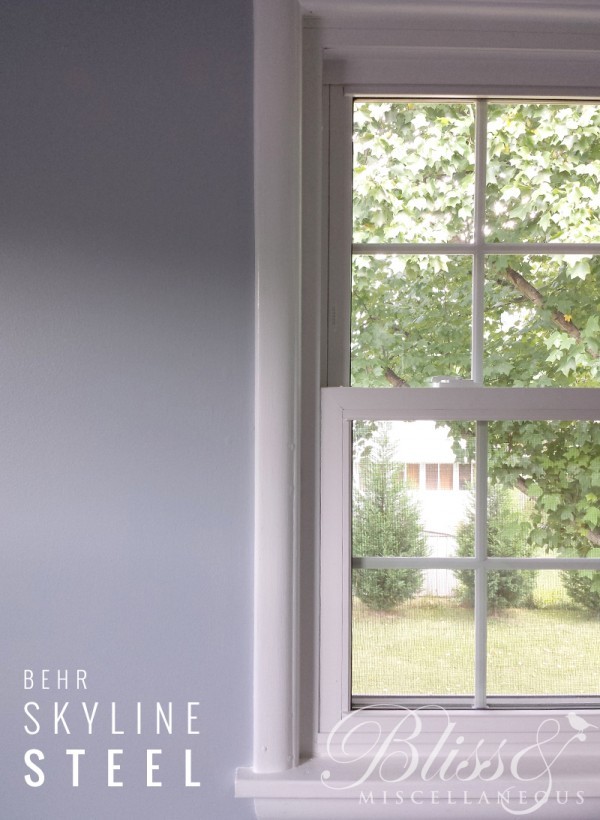 E didn't mind the extra trips since he got to see the "mowers" every time we went.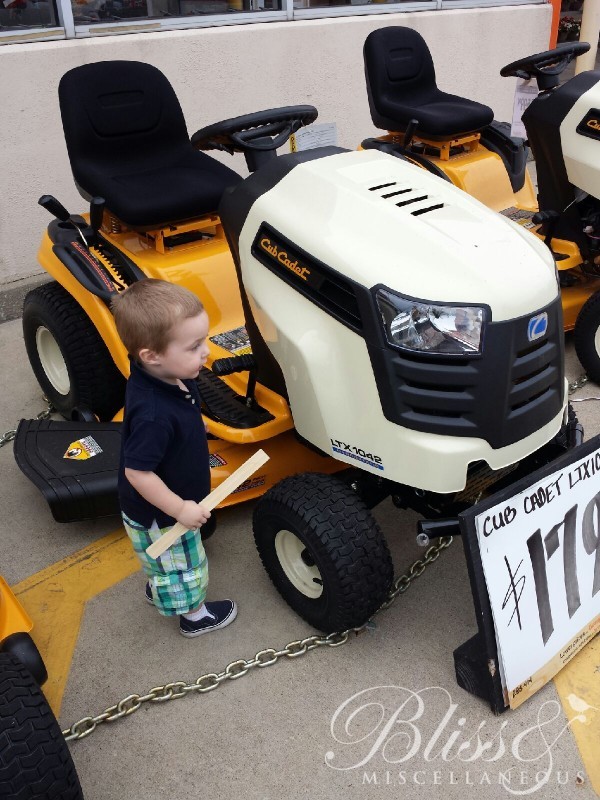 I also managed to get all my storage furniture assembled…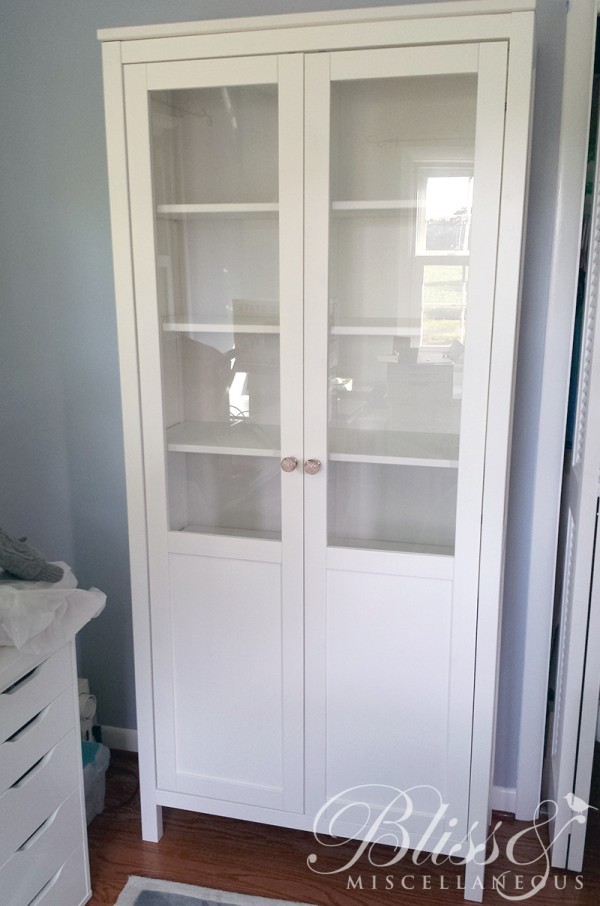 I did this all by myself, with two kids underfoot since I am impatient and didn't want to wait till my husband was available. And since it hasn't fallen apart since putting things in it – I win! Everything went together pretty smoothly with the exception of the bookshelf doors which overlapped initially. I just took them off and adjusted them and then swapped out the stock knobs for those cute little pink ones from Hobby Lobby. I'd originally had them on my sewing desk I'd refurbished…but unfortunately there's no space for it now. Sad face.
I mentioned that THIS desk was staying.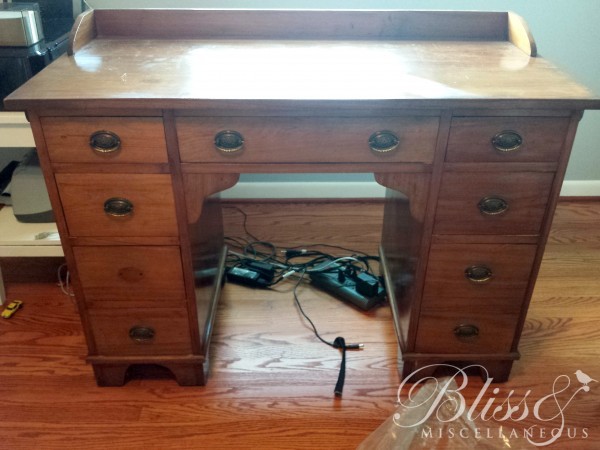 I decided painting it was the only way it was going to work. I considered a color but decided to stick with white since I can always add colorful accessories.
In a rare moment when the planets aligned and both boys took a 3 hour nap AT THE SAME TIME I was able to get the whole thing painted. I'm not used to more than 20-30 minutes of quiet time so I thought I'd just paint the drawers…but they were still sleeping…so I painted the desk…and they slept…and I painted the insides if the drawers…and they snoozed on…and I gave everything a second coat. Then I checked to make sure they were still breathing and then enjoyed a DVRed episode of Interior Therapy.
No pics of the finished product yet since I am still figuring out if I want to replace or repaint the hardware. More soon hopefully!