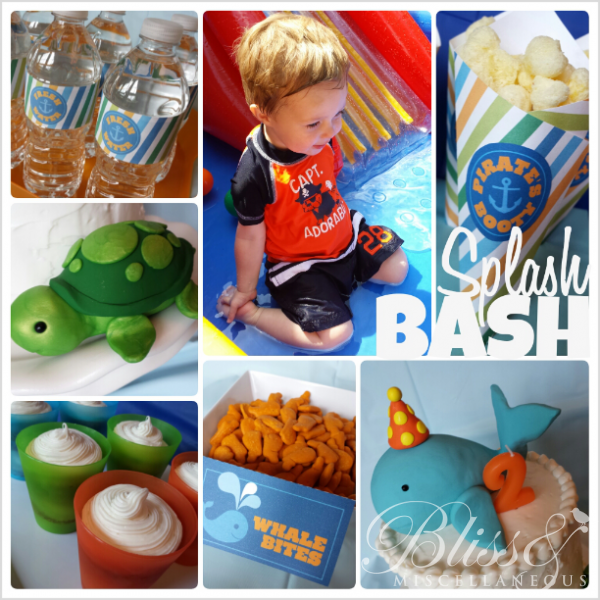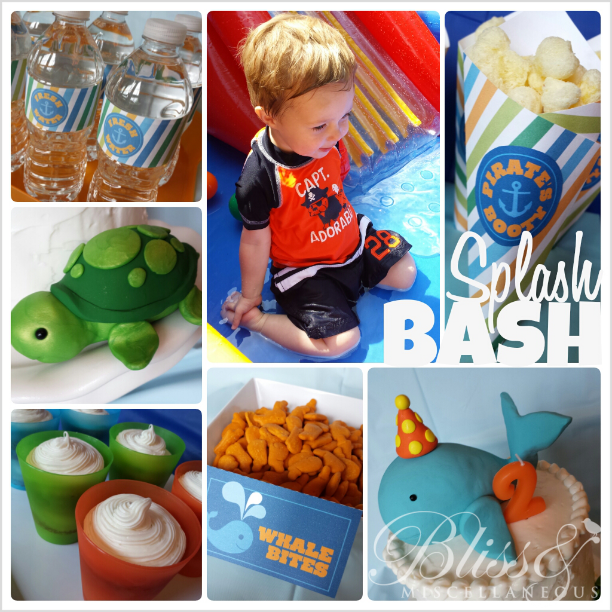 We celebrated E's second birthday a few weeks ago. Now that he's two and also a big brother I think it's time to drop the "Baby" part of his name.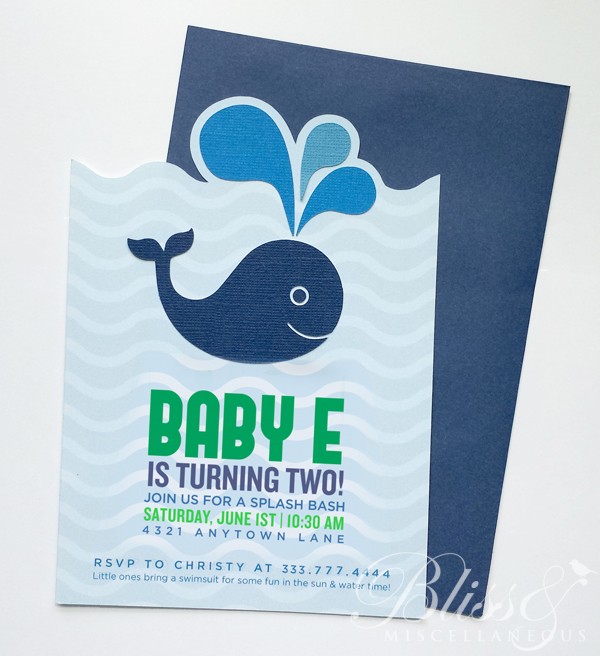 Since he's a summer baby I decided on a Splash Bash theme. Finding Nemo is pretty much his favorite movie ever, especially the part with the whale so I thought he'd love a whale one his cake and invitation. Invitations were printed on cardstock, then the whale and edge were die cut on my Silhouette Cameo.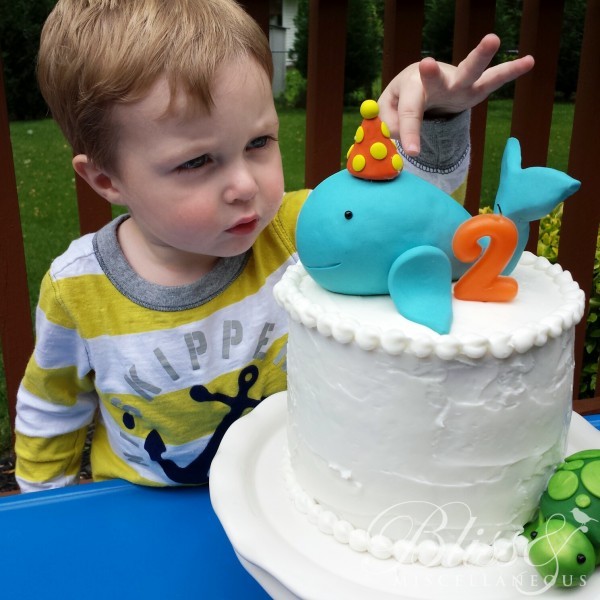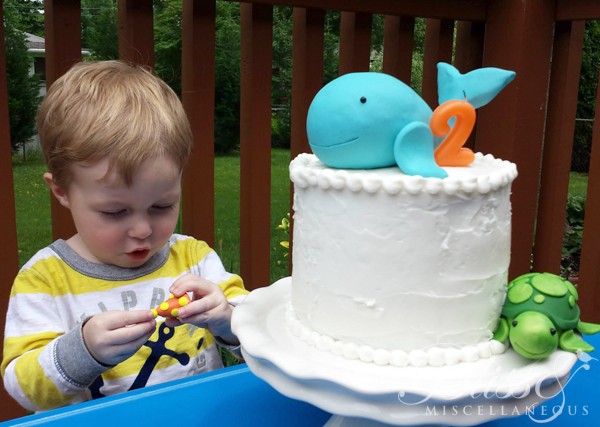 For the cake I was inspired by some adorable cake toppers I found on etsy. They were actually wedding cake toppers but definitely fit party the party theme, unfortunately they were also around $70. So I did a little research on Sculpey clay (food safe, easy to use and bake in a conventional oven to set) then I headed to Michael's and picked up a few blocks for around $0.80 each (MUCH cheaper than $70). It's been a few years since my sculpture class but I think they turned out pretty cute.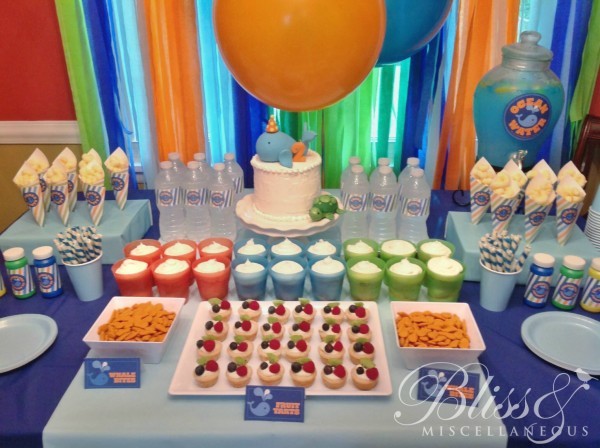 This was our first birthday with friends invited and we had 4 kids and their parents along with family in for the celebration.
Food included Pirate's Booty in treat cones…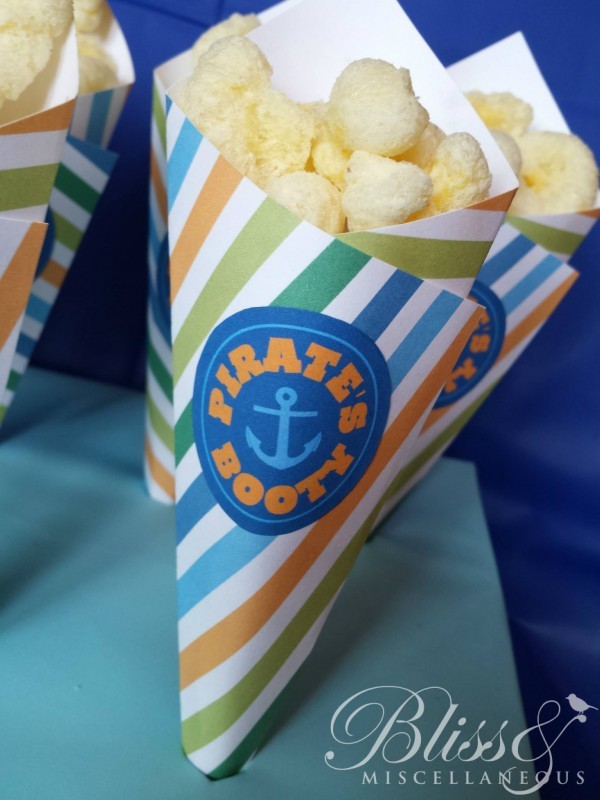 Whale shaped cheddar bites…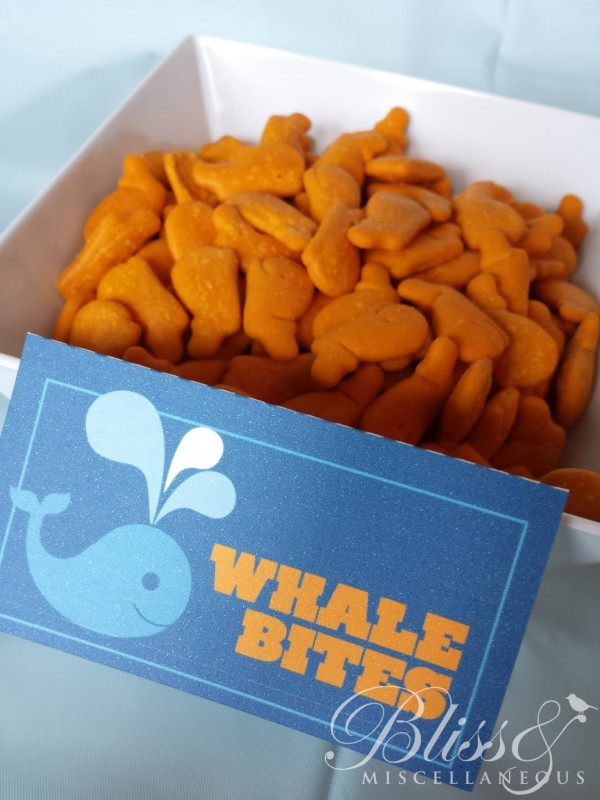 Mini fruit tarts…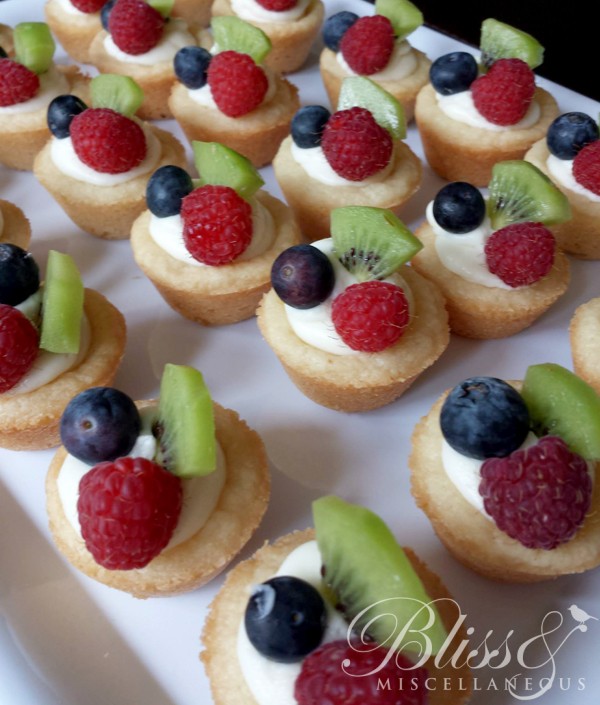 And of course, cupcakes.  My husband always complains that cupcakes are messy and hard to eat, so I found the mini plastic cups at Big Lots and filled each with a cupcake and a half, then provided guests with spoons. They were much easier to eat!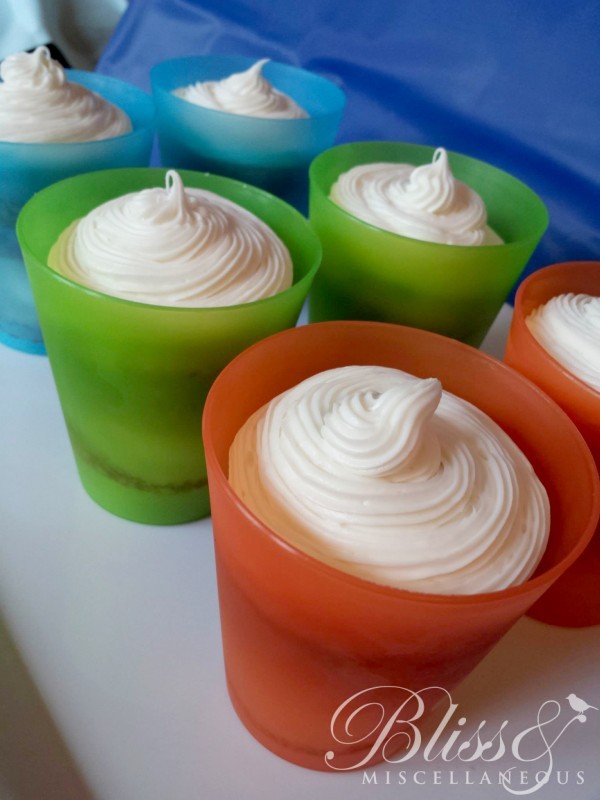 I found blue raspberry Kool-aid to play the part of Ocean Water and added some reusable sea creature ice cubes I found at Target.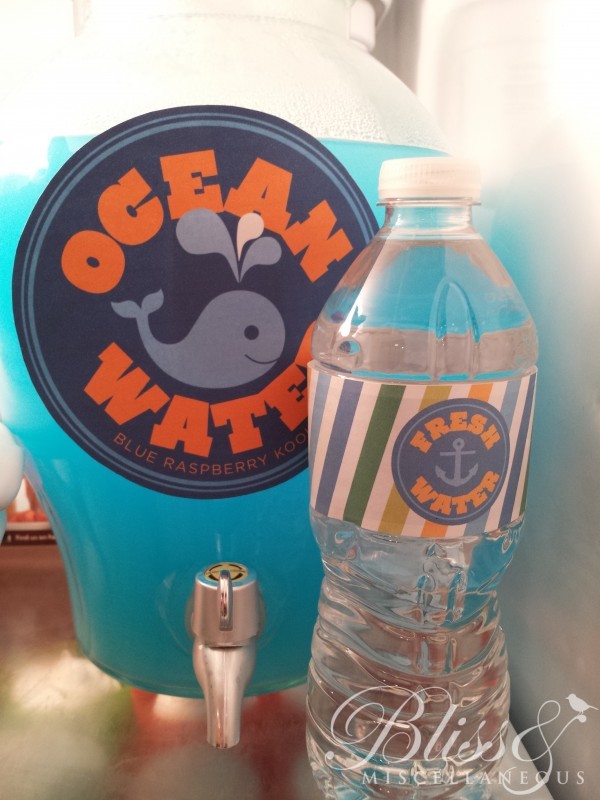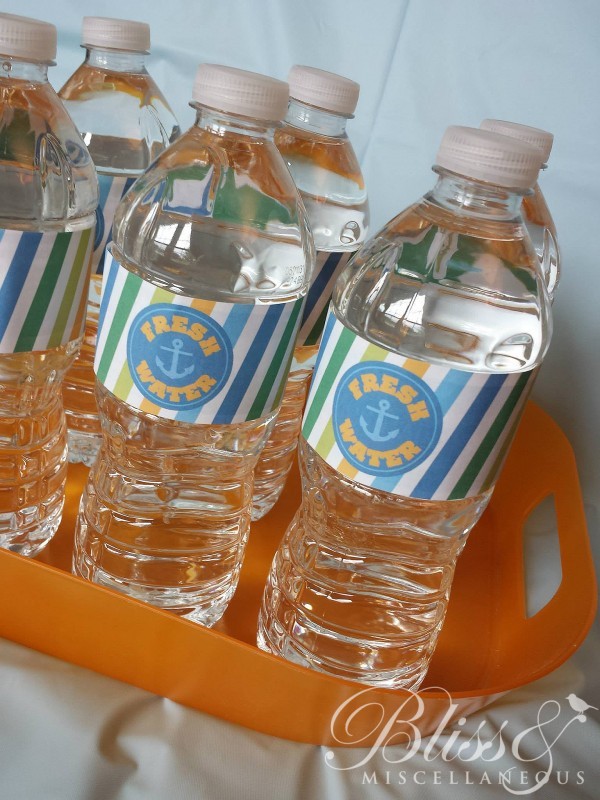 Favors were bottles of bubbles with custom labels.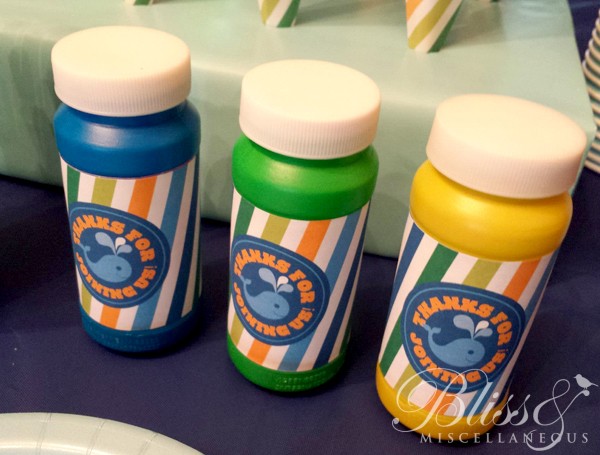 E got a biggest bag of bubbles ever from his great grandmother. We are well stocked for the summer!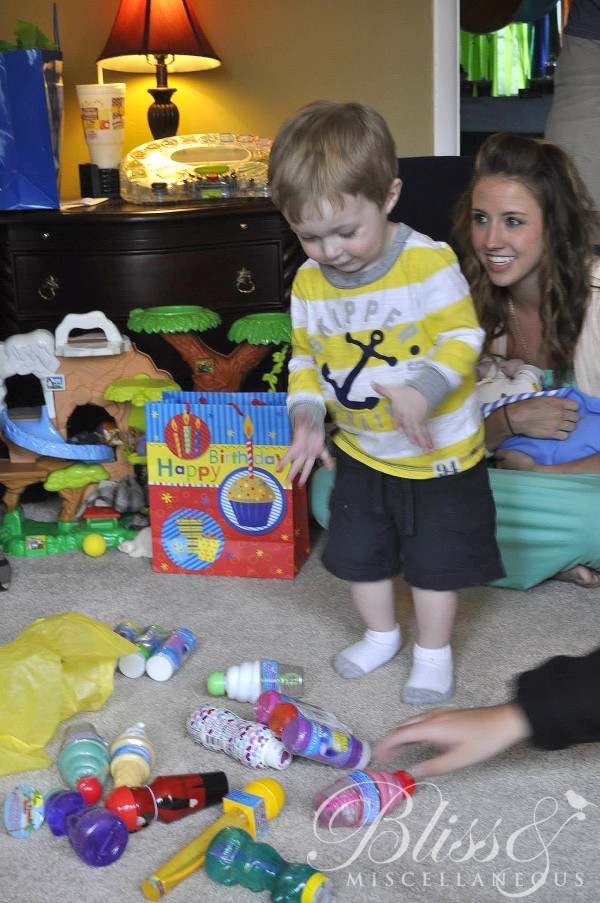 I'd found this awesome Intex Rainbow pool on Amazon and we were suppose to be outside but unfortunately the forecast called for severe thunderstorms all day.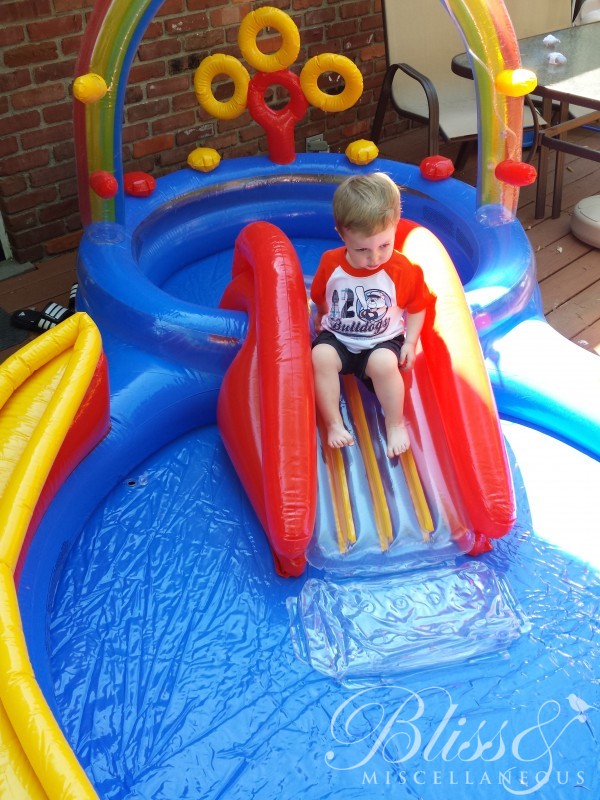 Luckily I was able to set up the bounce house and the bubble machine for a little bit before the rain came, but the kids had a great time playing inside with balloons. We were able to have some friends over on E's actual birthday to play in the pool so it all worked out.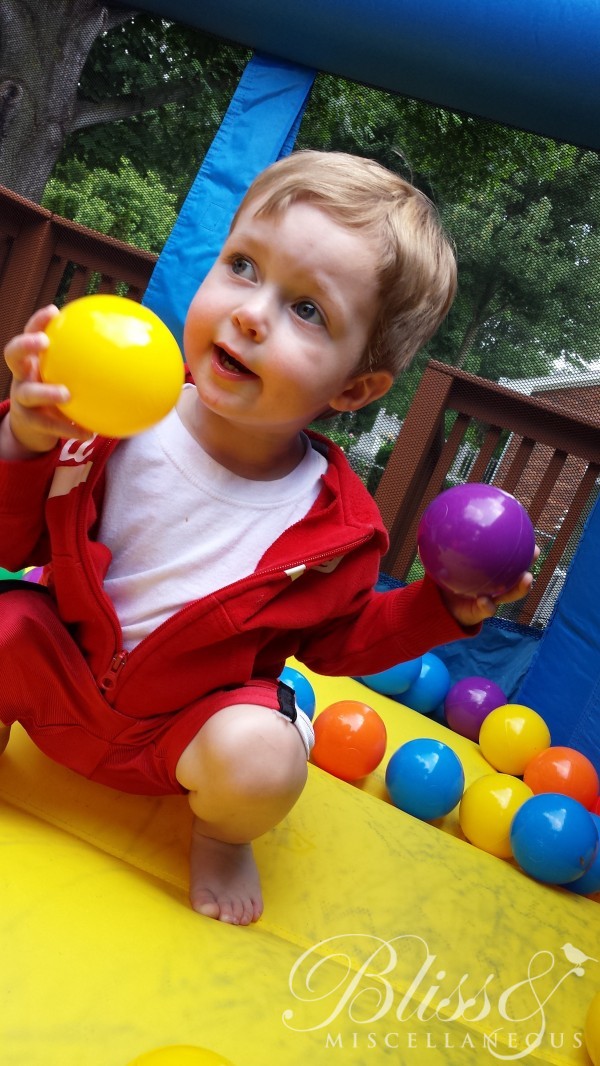 I can't believe I have a two year old! He's so much fun now. He remembers everything and talks all the time. He knows all his shapes and colors, most of the alphabet and can count from 1-9 (although he omits 8). His favorite phrase right now is "I NEED that"…I think we need to explain the difference between a need and a want. He's such an amazing little person. Happy Birthday E! Mommy loves you so much!
Complete printable set NOW available in the SHOP!