We just recently moved E into his "Big Boy" room so we could put Baby N in the nursery. E still has a crib, because our guest rooms had full size mattresses and I wanted to have more floor space in his room. Since he's never tried to climb out so we thought we might as well keep him from creeping into our room as long as possible, and we can remove the side when he gets older.
I used the same colors that were in the nursery after finding this adorable toddler bedding from the Zuntano Blue collection at Target (unfortunately it's sold out now…but occasionally it comes back in stock so if you like it keep checking back on their site).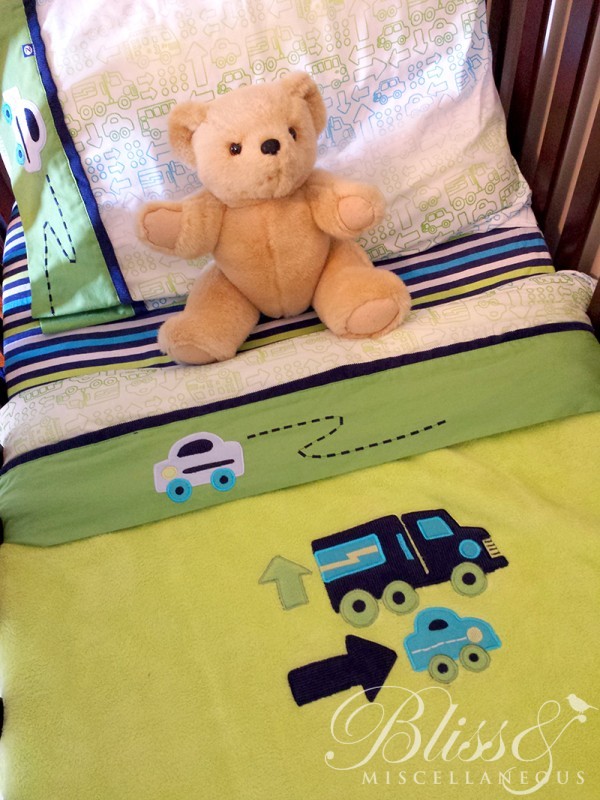 E loves cars so he got really excited about sleeping in a bed with cars all over it.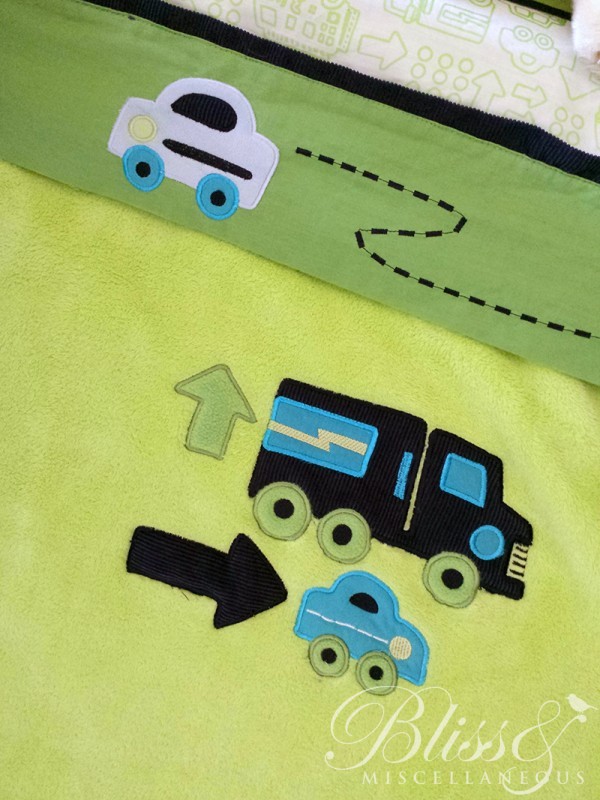 This bookshelf was also from Target. It's from the Threshold line. It's similar to the cheapy "Cubicals" they also sell but this felt a little bit sturdier and the cubes are much larger. The bins that matched it only came in beige and greyso I found these canvas bins by Honey Can Do.
The elephant bookends are Jonathan Adler (for Barnes & Noble).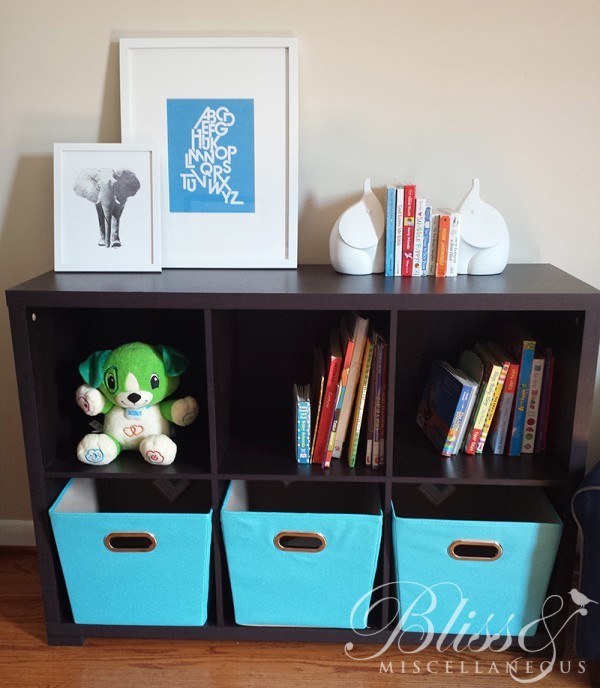 We got a basic lamp (from Target) and I rehung E's artwork he created. His cake toppers get to hang out on his new dresser.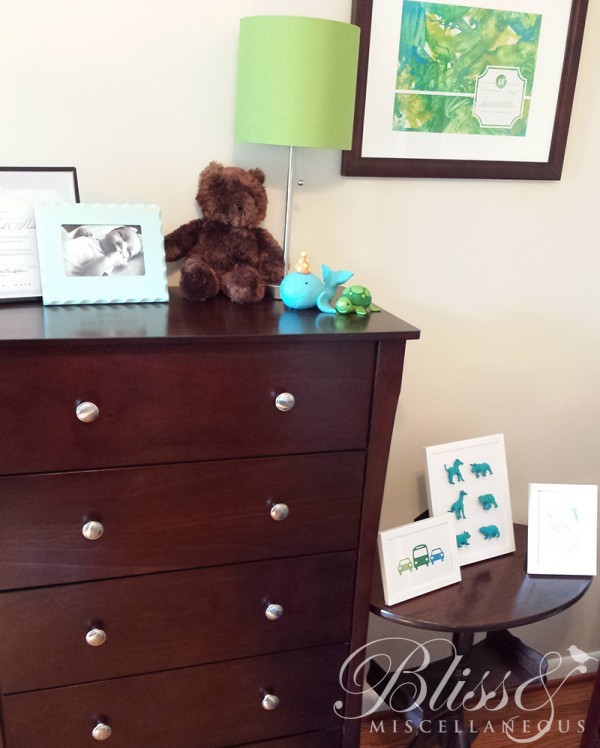 Since the house is still for sale I wanted to get his room looking put together quickly so it actually looked like a bedroom during showings, so I needed to get a couple pieces of artwork together.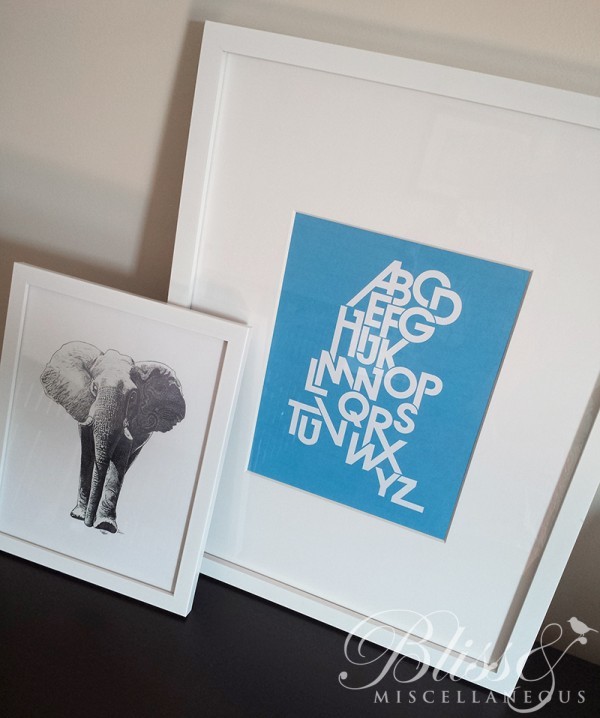 The elephant by Kean Butterfield, prints can be bought here. The ABC artwork is a replica I created of this installation called Now I know my ABC's by Nathalie Nahas.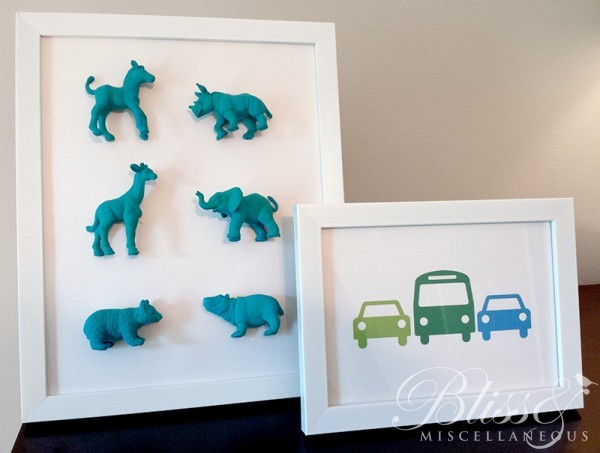 The animal artwork is my Pinterest remix (I'm not calling it a fail) of the original project found on Harpers Happenings. I personally couldn't bear to cut my little animals in half (plus I was short on time) so I just painted them and mounted them in profile.
The Traffic print was inspired by the Dwell Studio Transporation design, which was available a few years ago but is now out of stock (so I had to recreate it).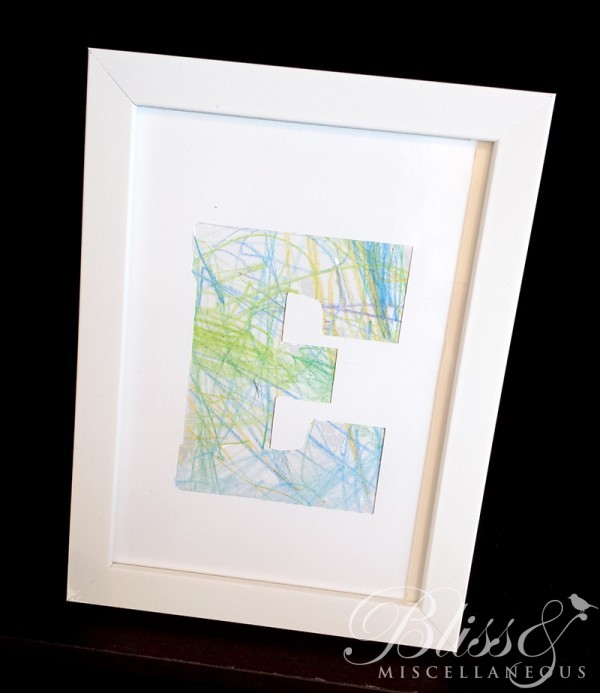 Lastly I cut out an "E" on my Silhouette Cameo and used it to over some of E's "coloring". I want to set up his gallery wall but I keep hesitating to put holes in the wall lest we get an offer right after I've hung everything.