I recently made my first busy book page! Of course this means I have to make more than one page so that it's an actual book (yikes), so we'll see how far I actually get.
Busy Book Barn Page with Finger Puppets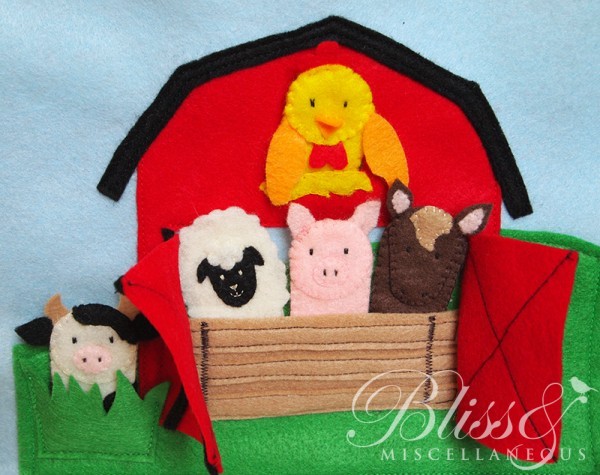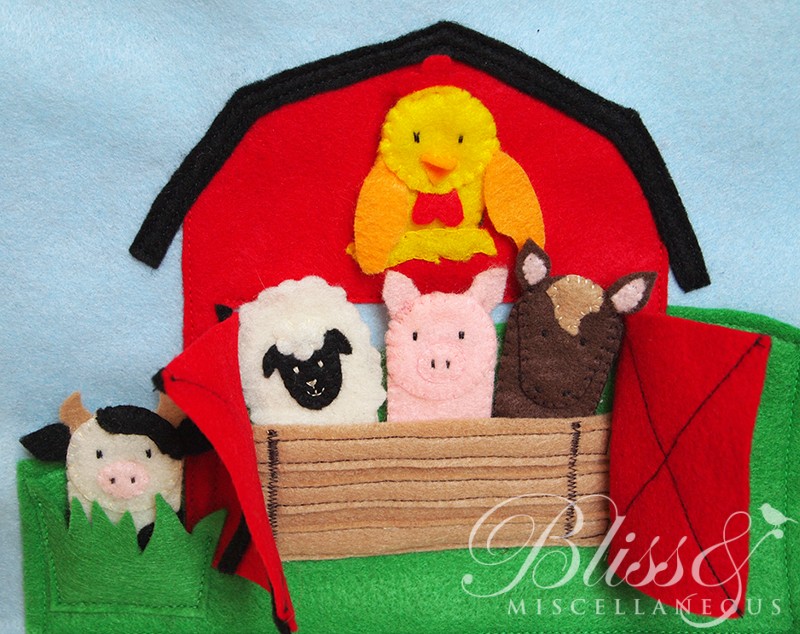 Of course I did tons of Etsy & Pinterest research. In doing so I found this AMAZING blog, Imagine Our Life. She has the most adorable Busy Book pages (and templates!) plus lots of adorable projects she's done for her son. She didn't have a template for this particular page so I'm including the one I made which was kind of a combination of lots of barn/finger puppet pages I liked.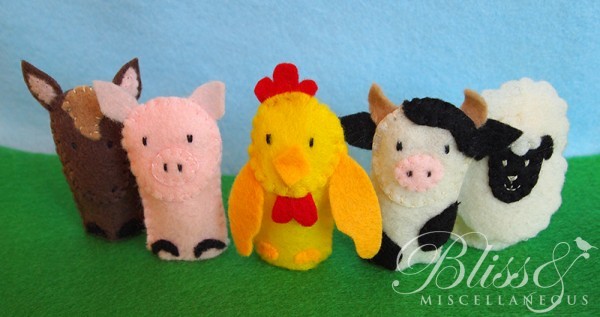 All the finger puppet I hand sewed because the pieces were so tiny, but the barn I did on the sewing machine. I did have a couple of "happy accidents" like when I realized that my five finger puppets wouldn't fit in the pocket (whoops), I added the "grass" pocket for the cow outside and made the window a pocket for the rooster.
Isn't this little piggy too cute?!
"Piggy" is one of E's favorite animals right now.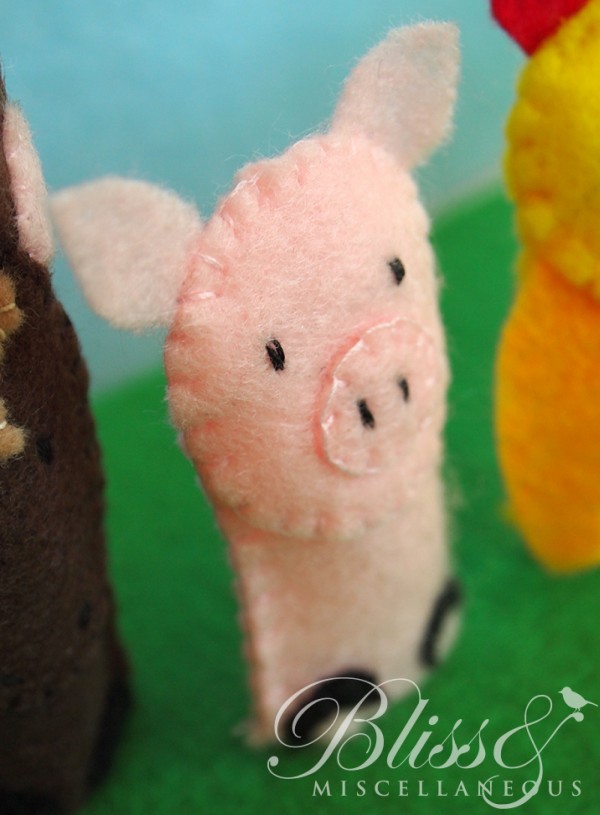 My personal favorite is the cow, which also happened to be the most difficult since I had to sew it together and then add his side spots.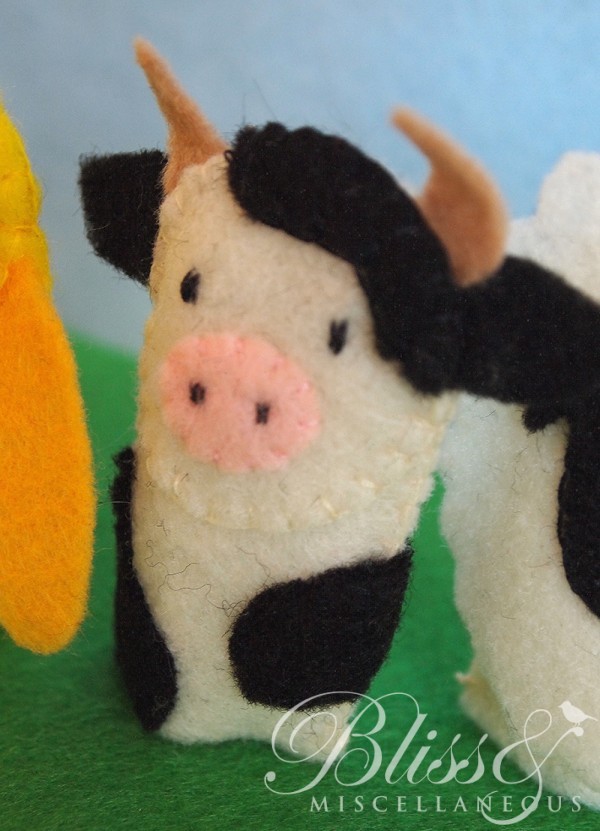 Barn doors closed, the animals are sleeping!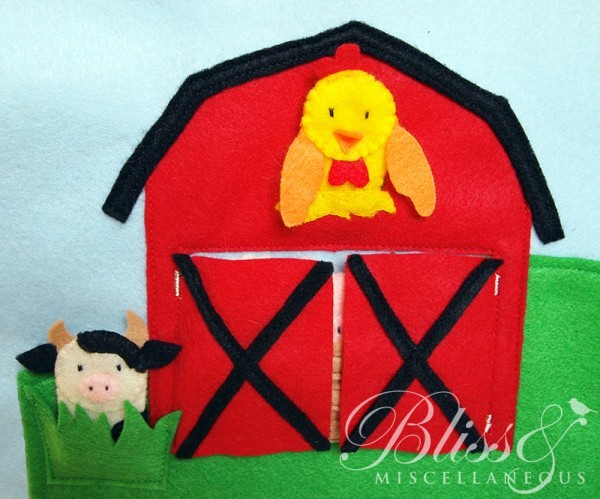 Here are my templates, free for personal use!
There are a couple of things missing that I added like the "grass" pocket, but you can just kind of cut those as needed.