We've had this chair in the guest bedroom we converted into Baby E's 2nd nursery (more on that here).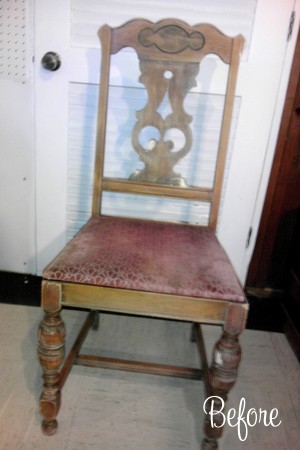 It obviously had seen much better days. Since the wood was chipped in multiple places the best thing to do was to fill it will wood putty and paint it.
Most of my office furniture is white and I eventually want to paint our office grey. So when I found this fabric in the $5 remnants bin at Handcock I was thrilled (except now I see faces in it…SEE THEM?!?!)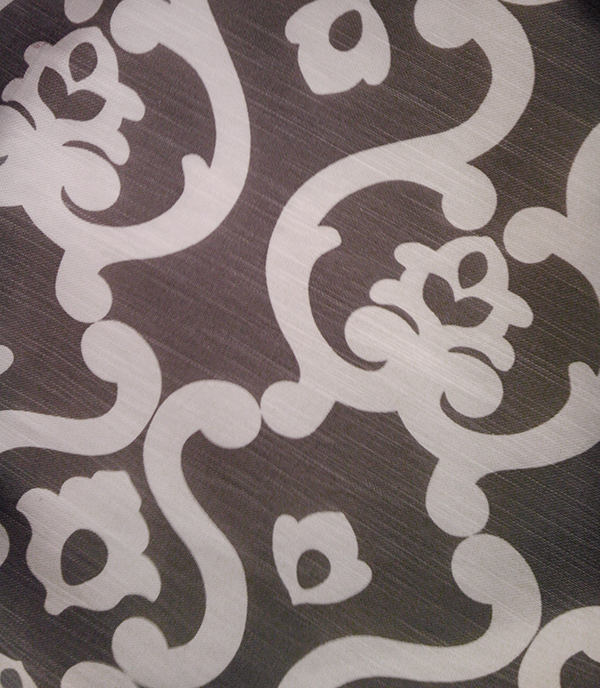 So a few coats of paint, a new piece of foam for the seat and some hot glue later…THIS!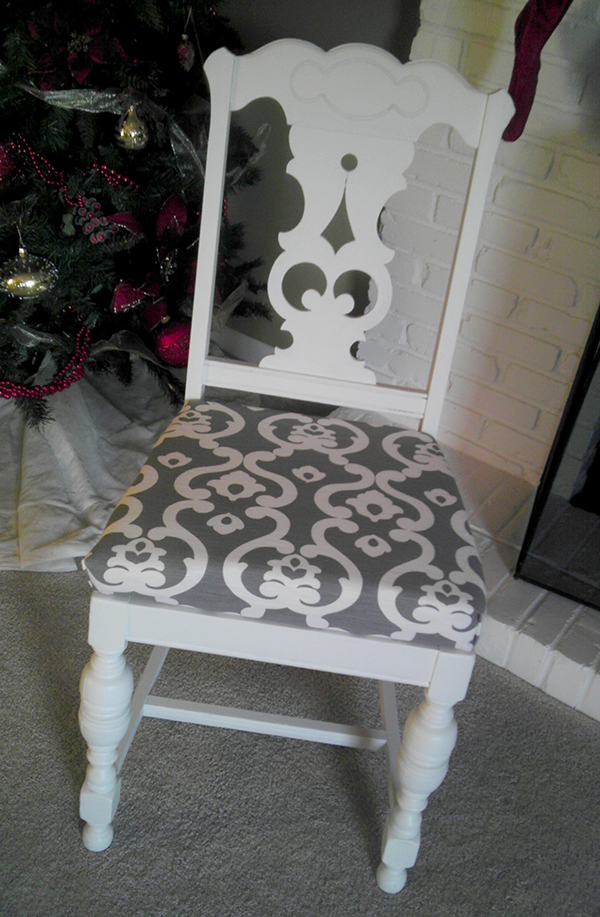 So much better! Plus the fabric just happened to match the design on the chair back.