I usually like taking treats to our neighbors at Christmas. So after my holiday party and Hot Cocoa Bar I was able to put together these cute boxes pretty easily.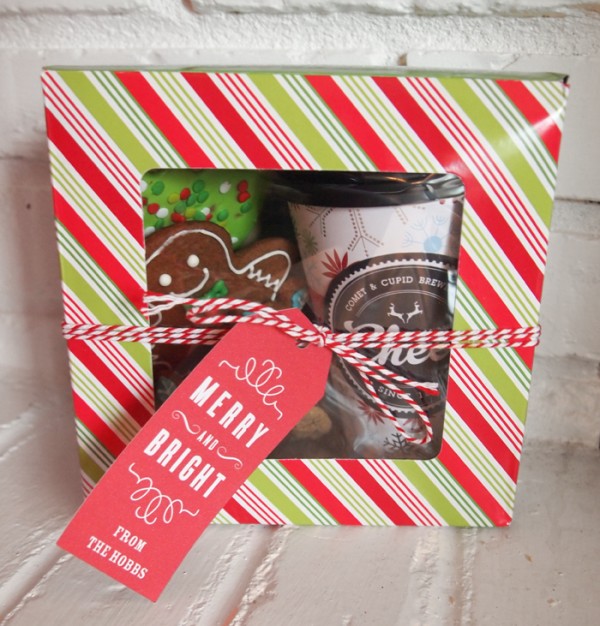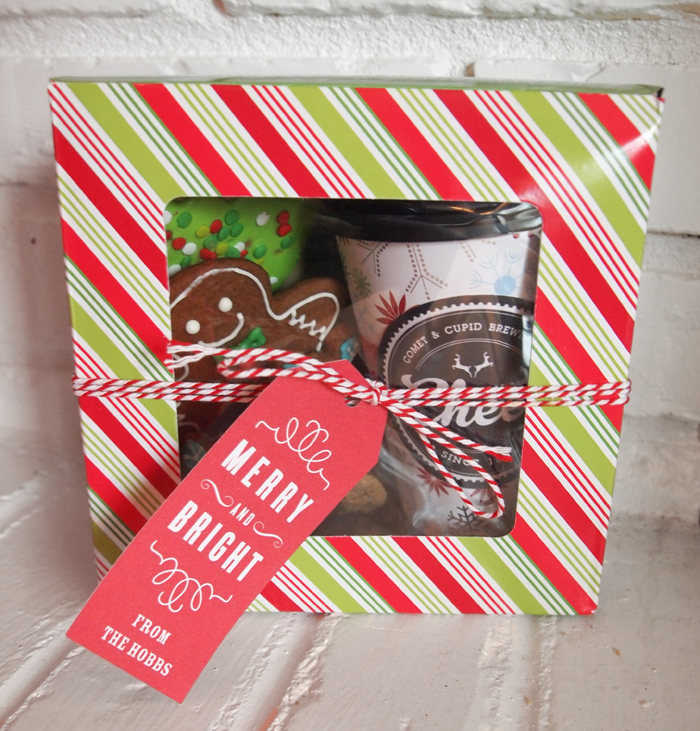 I found these boxes at Micheal's (they actually came with inserts for cupcakes – so I've stashed those away for another time). Good luck finding them now though, I went looking for some ribbon to finish up my wrapping and our local store looked like it had been cleaned out (they are the brand "Celebrate It").
One of our neighbors has three children so filling a box full of cookies for them was no problem, however since our other neighbor is an older lady who lives alone I didn't really want to load her up with a dozen cookies.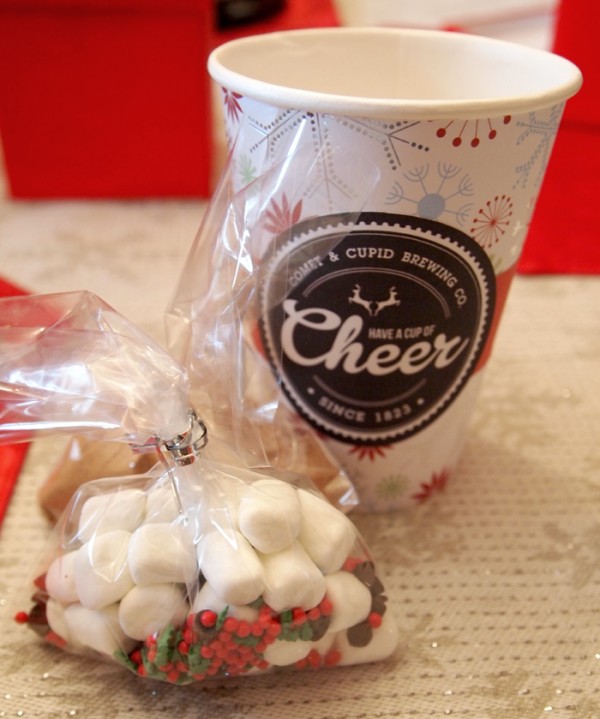 Instead I included a cup from the party with a bag of cocoa mix and another bag of toppings along with her cookies (since the cups came with lids it made it a great way to package it all together).
I really like these individual servings especially since there are usually a plethora of treats this time of year. It would make a great gift for an officemate since the cocoa could be made in an office microwave.