I'm 18 weeks and starting to outgrow some of my pants. Well, maybe I should say "shun" since I could probably make it a few more weeks but I don't want to be uncomfortable or risk accidentally mooning some poor soal with my expanding posterior by not buttoning them.
Recently my husband and I were out shopping at a department store. We split up to shop but I quickly realized that looking at clothing was pointless since I'd probably outgrow it shortly, so I ended up wandering around in accessories (since they always fit). Regardless, it made shopping a little bit depressing…and I'm someone who likes shopping (so I can only imagine how difficult it is for women who don't like shopping).
My last pregnancy I spent a decent amount of time trying to find cute maternity clothes so I thought I'd share some of my finds in hopes of making shopping a little easier for those of you who have found yourselves recently rounder.
My "pregnancy must-haves":
A good pair of dark wash jeans (I personally prefer the "under belly" ones rather than ones with a panel)
Black Yoga pants
Long-line tank tops (Target has some nice ones)
A LBD – Even though maternity clothes can be expensive, spend the money on this since you can wear it any time you have to dress up.
Maxi and swing dresses – They're never too short and the loose cut allows you to wear them all thru pregnancy.
Some of my favorites:

Jeans:
My favorite maternity jeans are Loved by Heidi Klum.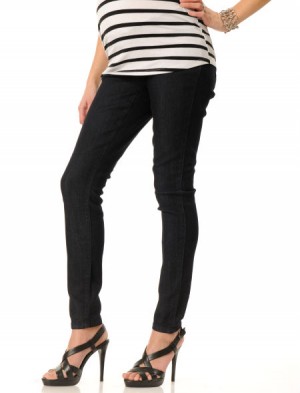 I own two pairs of these (Under Belly Super Stretch Slim Leg Maternity Jeans) and wore them even when I wasn't pregnant because they're really comfortable and a nice dark wash. They are around $30 and you can find them at Motherhood/Destination Maternity.
Leggings:
You can find leggings pretty much anywhere but Forever 21 usually has a big selection and Kohl's also has a wide range of colors.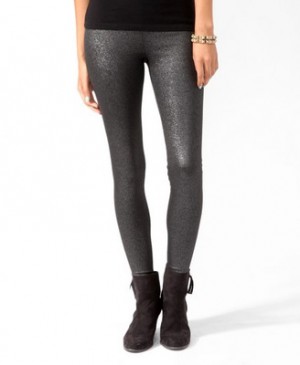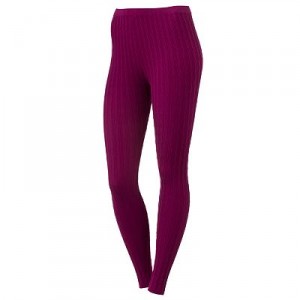 Since I've been pregnant in the winter these are a great way to stay warm and add a little bit of interest to an outfit (and also to make those tad-too-short dresses a little more appropriate).
Dresses:
One of my absolute favorite places to shop is Asos.com AND lucky for me they have a maternity section, plus free shipping and returns!
These are just some of my favorites.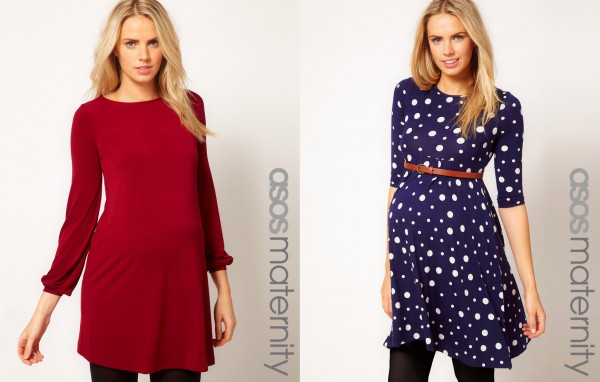 Some casual options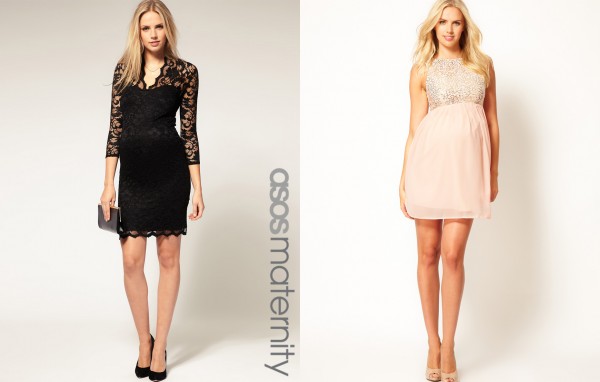 And some dressier options – perfect for Christmas and New Years! I might have just ordered that lace one.
Other Tips:
Don't forget about accessories!
Since I end up wearing the same thing over and over, I like to add statement necklaces or fun shoes (if your feet can stand them) to change things up (plus they'll last you past pregnancy).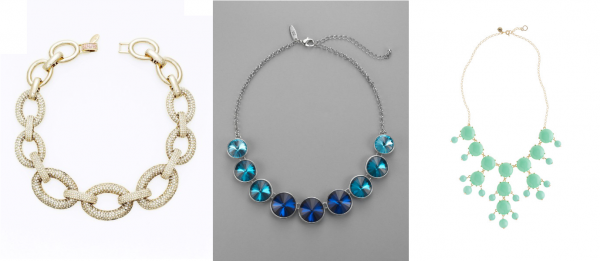 Ann Taylor  |  New York & Company  |  J.Crew
Think Outside the Box!
Maternity clothes don't necessarily have to be "maternity". Shirts with "empire" waistlines or shifts & swing dresses can work as maternity tops.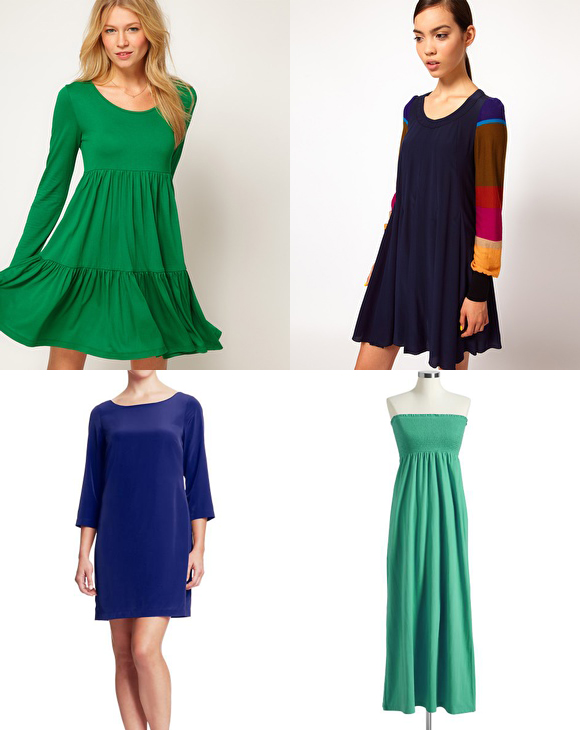 Top row: ASOS "swing" dresses
Bottom Row:  Old Navy "shift" & "maxi" dresses
Other Maternity Shopping:
Here are a few other good places – at a variety of price points.
A Pea in the Pod  |  Isabella Oliver  |  Loft  |  Old Navy  |  Gap  |  Target
While maternity shopping is much more limited there are options out there…they just take a little bit of digging.
Good luck and have fun!