Since Baby E only takes one nap a day it's super important that it not be interrupted.
Otherwise he gets cranky…and that makes me cranky…and everyone is sad. So after having his nap cut short two days in a row by delivery men/solicitors I stuck a post-it on our door with "DO NOT RING BELL"  scratched in Sharpie marker on it.
While it did the job, it wasn't exactly the friendliest looking thing (and was prone to coming un-stuck). So I decided to make a nicer looking sign, should a neighbor venture over and be frightened off by our seemingly anti-social little note.
So a trip to Micheal's to pick up a cute frame, some suction cups & some ribbon, and 30 minutes later I had this cute (less imposing) sign.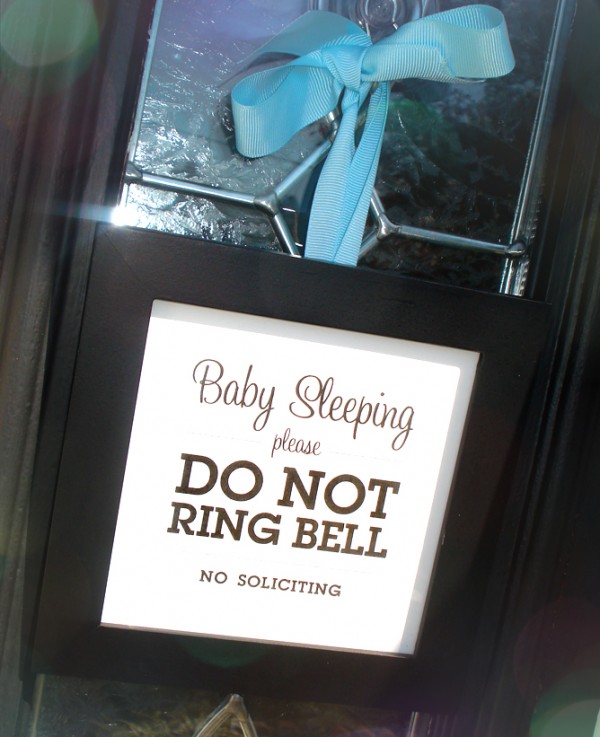 Since the suction cups came in a pack of three I stuck one inside to hang the sign on when not in use.
Want to make your own?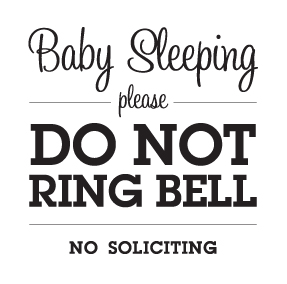 DOWNLOAD PDF
(Note: I used a 5″x5″ frame but you could print this to fit a 5″x7″ frame as well)