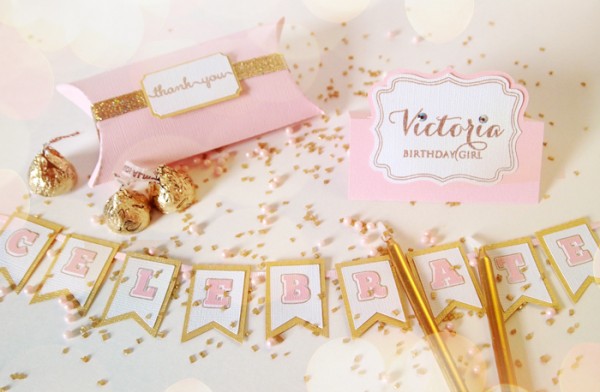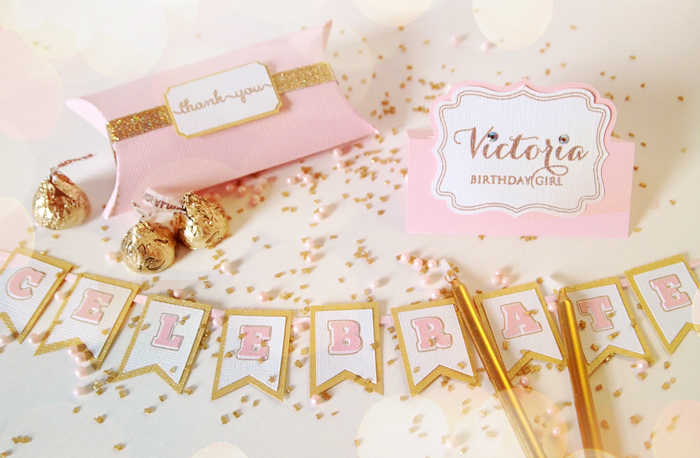 This past weekend was my mother's birthday celebration. Since the party was out of town I couldn't do much to decorate, so I decided to make a few things small things including placecards, favor boxes and a banner for her cake.
BEST of ALL…I'm sharing the files so you can make some too!
I choose pink and gold because it was a big birthday and I thought it would be fun to do something kind of girly too. I wrapped her present to match.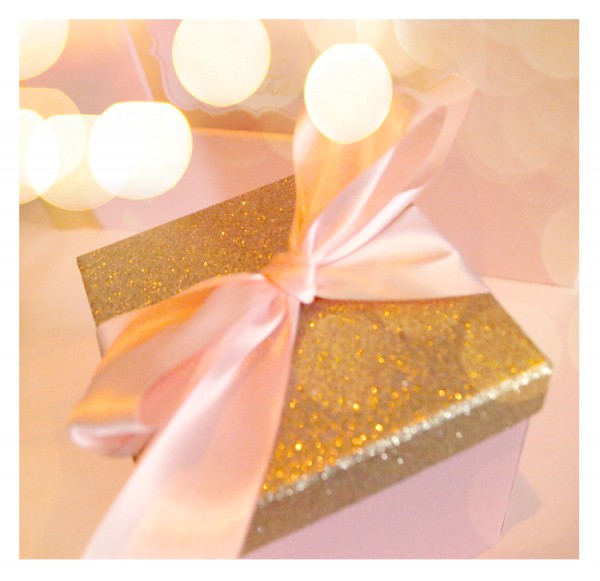 We also made her a memory book. We called it her "Third Twentieth" birthday!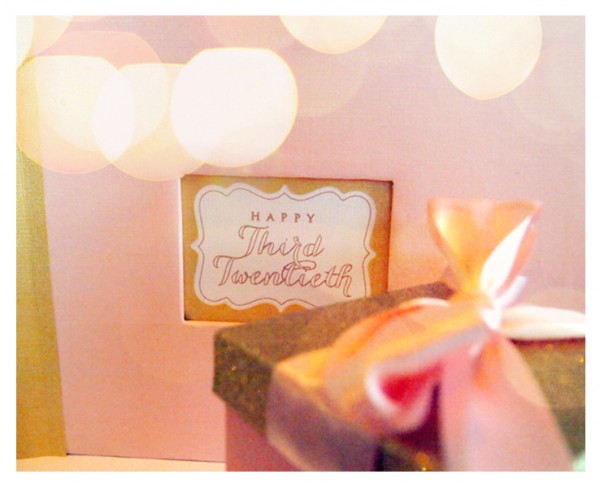 Pop-up Placecards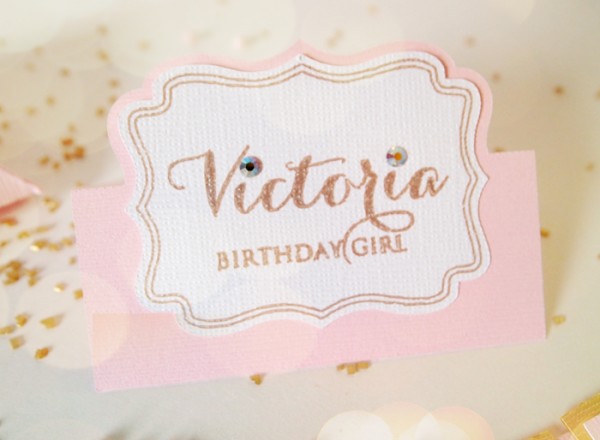 Pillowbox favors with almond Hershey Kisses (because they have gold wrappers).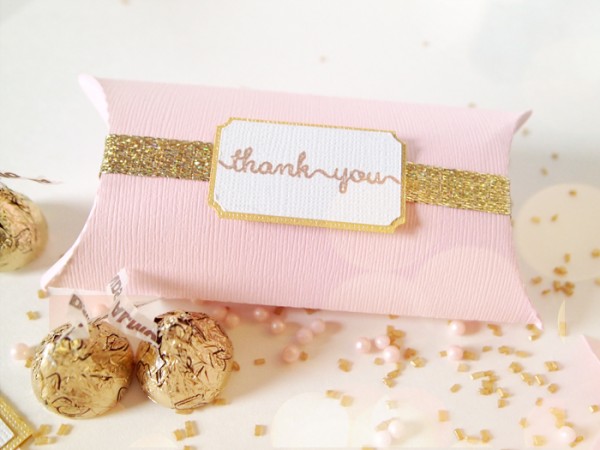 For her cake we got an un-decorated store-bought cake and added fun sprinkles and a banner (I like easy projects).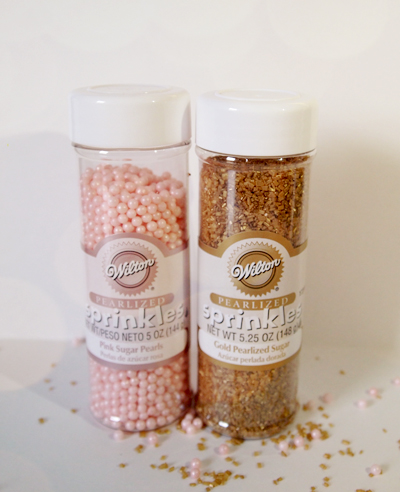 I love the cake banner! The long taper candles were from Party City.

Want to make your own?
I used my Silhouette Cameo eletronic cutter for everything, including the writing which was created by using the metallic pens. If you don't have a cutter you can still print these on colored paper and cut them out – just remember the dotted lines are score & fold lines (so don't cut those).
PINK & GOLD BIRTHDAY PARTY SET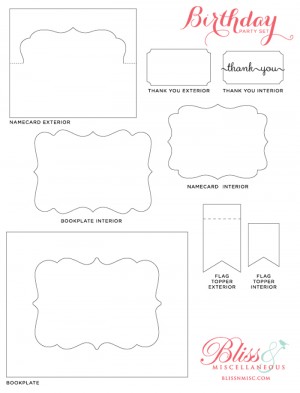 Birthday Party Set SVG      Birthday Party Set PDF
PILLOWBOX FAVOR BOXES
(I could fit 4 of these on a 12″x12″ piece of scrapbook paper – you'll have to scale the file down to fit)