Celebrating our first Halloween with a real costume.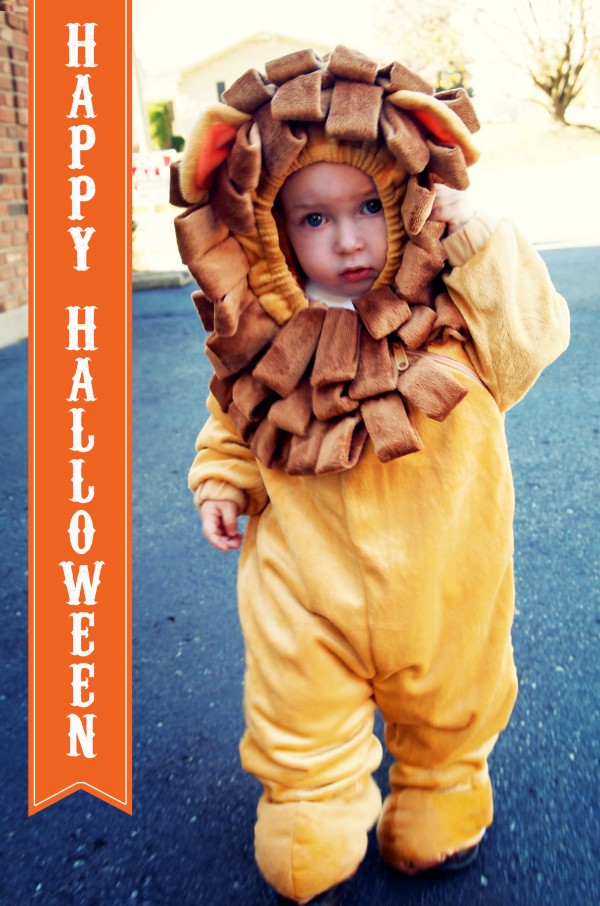 Sadly, theres not much trick-or-treating in our neighborhood but we'll be heading to our church for their Annual Fall Festival with Trunk-or-Treating!
Look at that baby lion…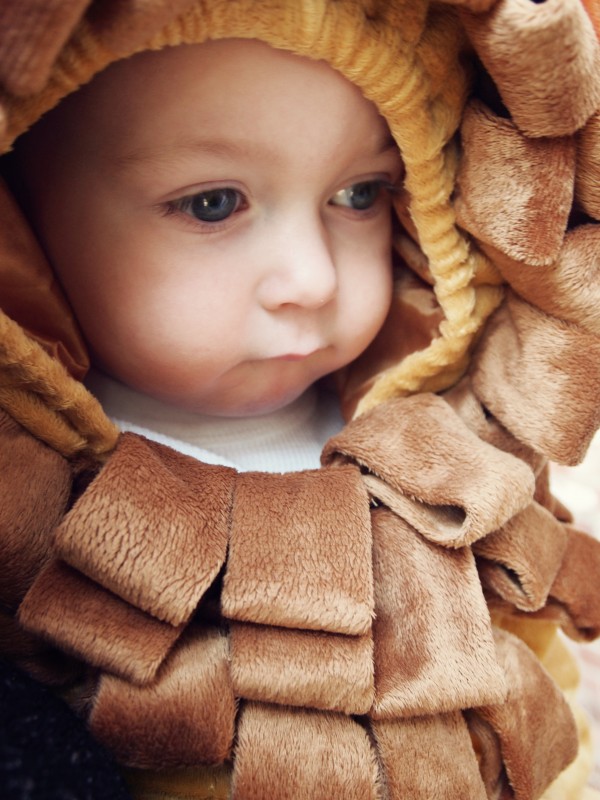 He had an awesome time at the Fall Festival once he figured out what to do:
Take the candy…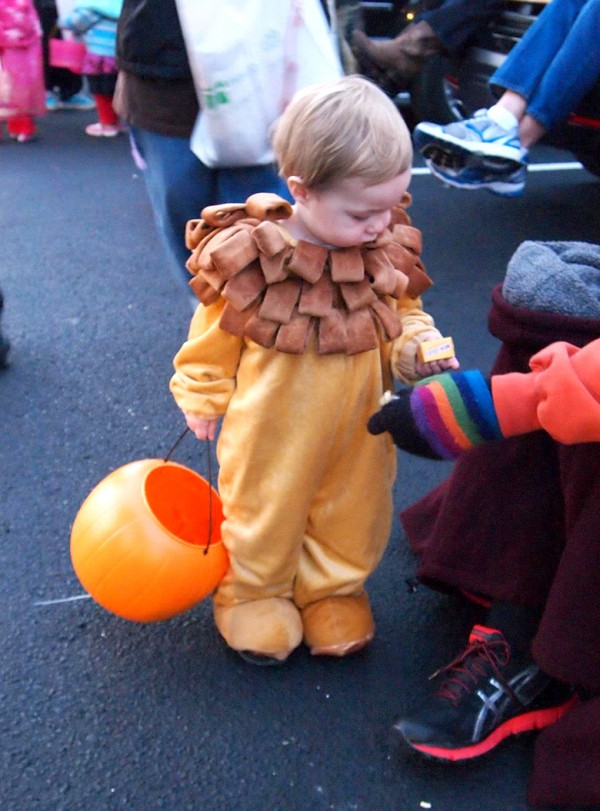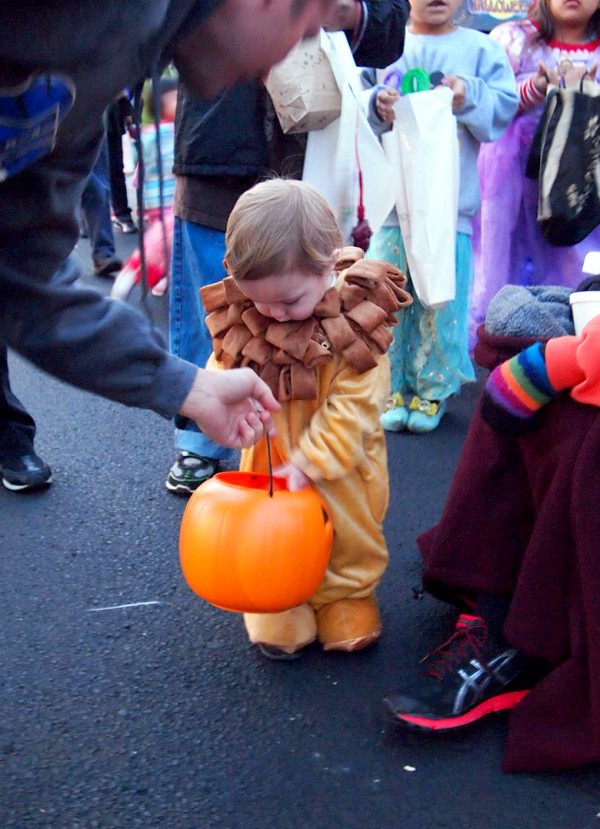 Score! Look at all that candy!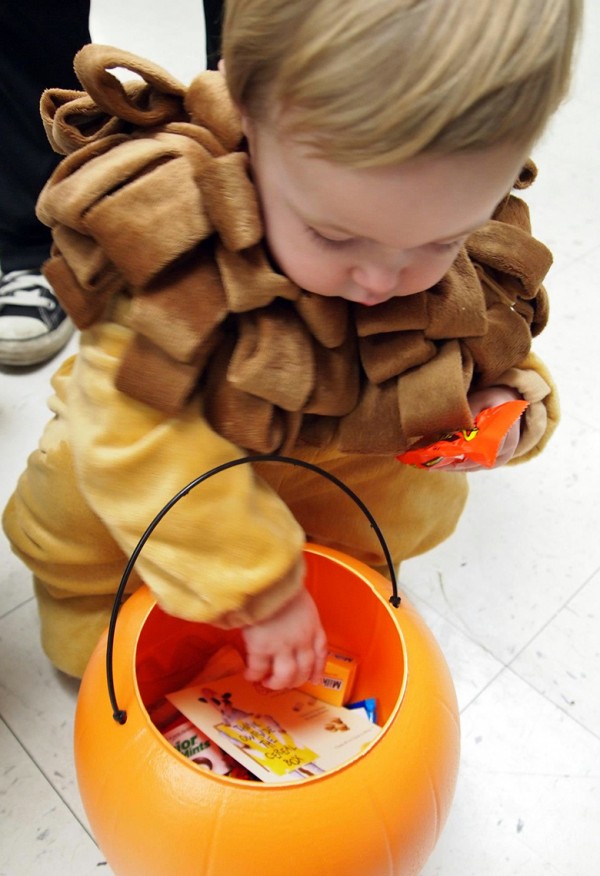 I was a bad mom last year and only had this sweater for him to wear (from Old Navy). I actually tried to find something similar this year but came up with nothing.