I've gotten back into baking again! This time for a little girl's 1st birthday – so I got to do something fun and girly (which doesn't happen often in an all-boy house)! The theme for her party was a spin on "Alice in Wonderland" which was totally adorable – so her mother asked me to make some cookies to match. I'm still perfecting my "icing handwriting" but after the first few it got a little easier.
A few "1" cookies for the birthday girl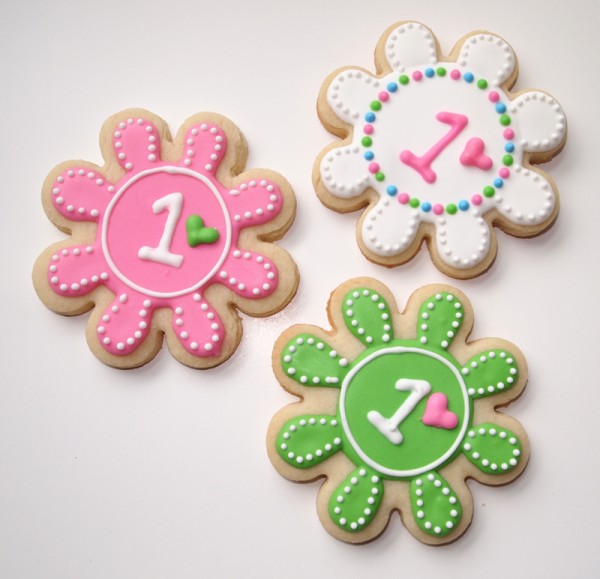 "Take Me" and "Eat Me" cookies per Alice's adventure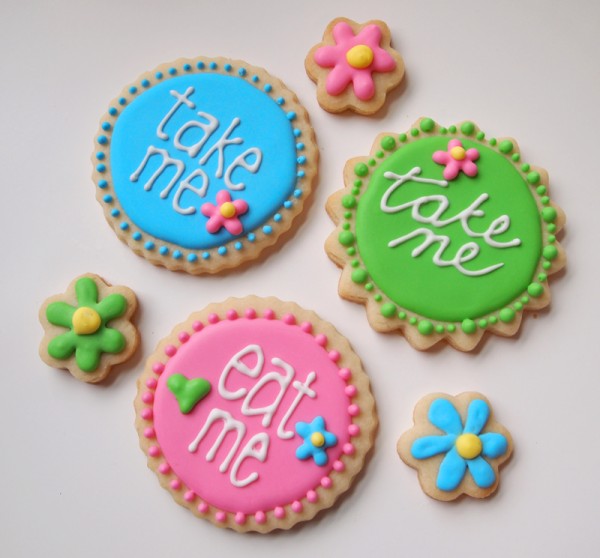 Alice in Wonderland First Birthday Cookies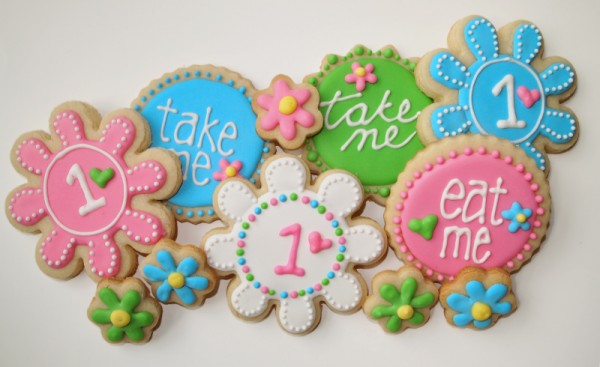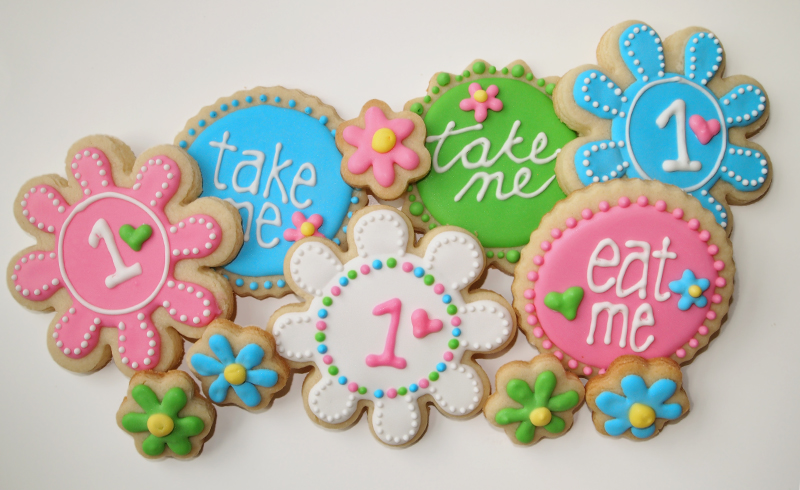 All boxed up and ready to go! These boxes I found post-Christmas for 80% off and they're the perfect size to hold a dozen cookies.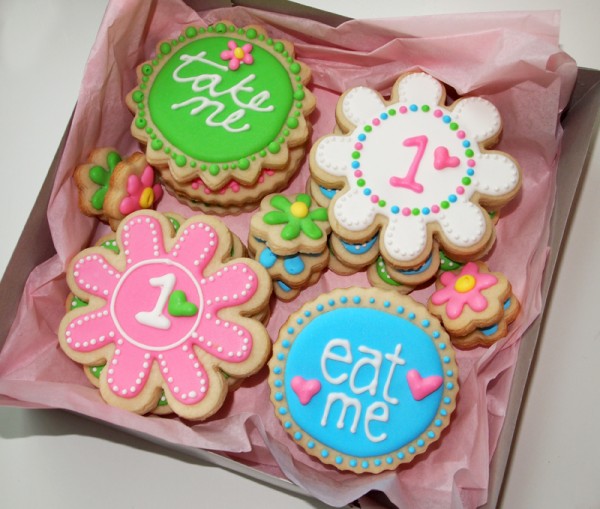 My custom label! Yea!