I made this for Baby E's first birthday. I really wanted to get a cute picture of him but since he's now on-the-go baby I figured the best way to do that would be to use a prop that he could interact with. I didn't think he'd hold a sign and balloons would probably be gone in an instant.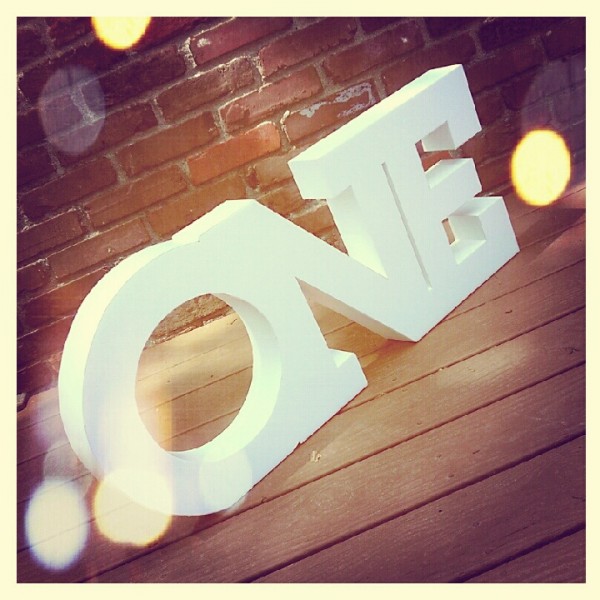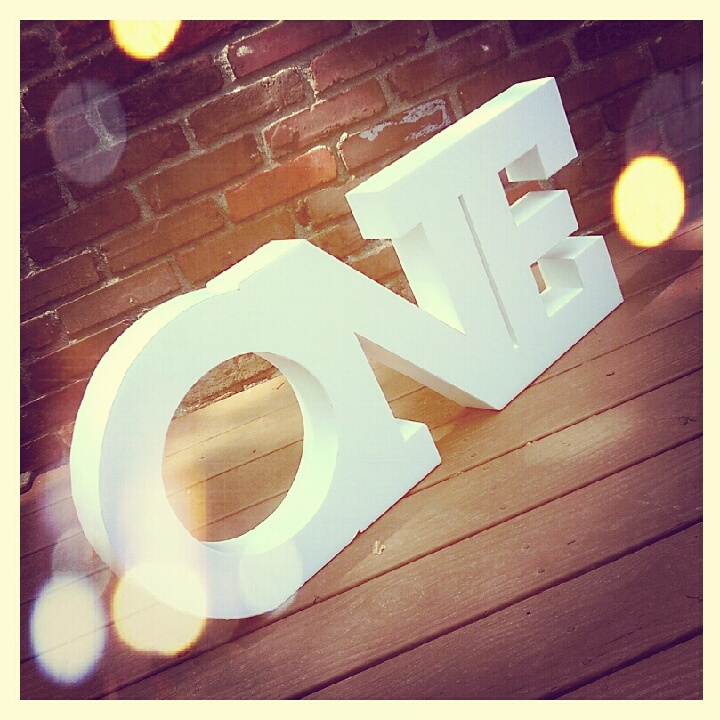 I hadn't cut and glued this much since art school but I think it turned out pretty well – especially for less than $10.
Here's the process:
I got a huge piece of foam core from Hobby Lobby (I think it was something like 30 x 40 for $8.99 but I had a 40% off coupon) and a couple sheets of regular posterboard (3 for $2).
I decided I wanted to use the word "ONE" rather than the number "1" since it would end up being tall and skinny rather than short and wide and I really wanted something that Baby E could walk around. I went with all caps (and I was glad I did since straight lines are easier to cut out than curved ones – if you design your own just make sure the bottom is pretty flat).
Since Baby E is about 2 feet tall I thought 15″ would be a good height for him to hold onto. So I scaled it accordingly and printed out in "tiles" from our printer.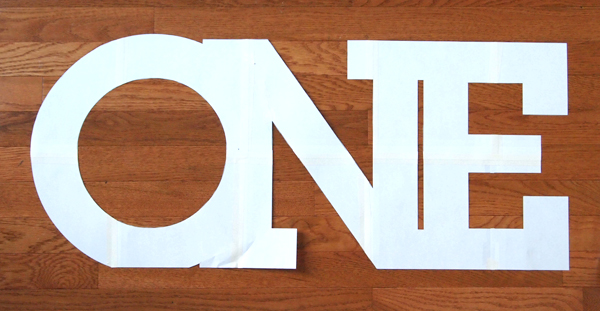 After cutting out the printed version I traced it on my foam core TWICE (since it was going to be 3D it needed a front and back).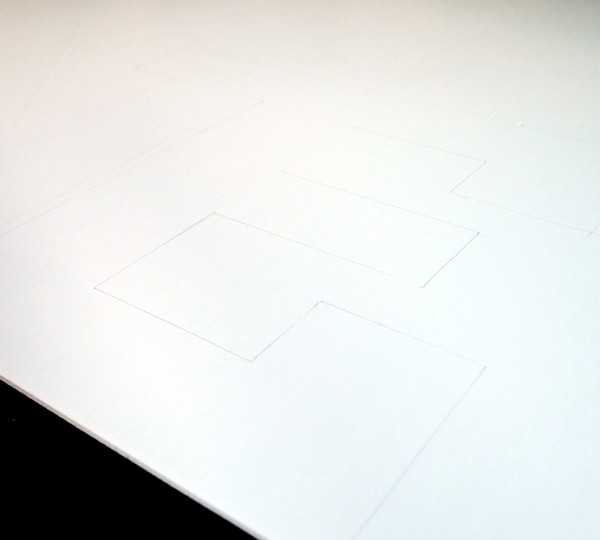 Then came the tedious process of cutting out the letters…I'm not going to lie, some experience with an exacto knife will come in handy.
Just remember to go slowly – you'll get much cleaner cuts if you make multiple cuts down the same line with less pressure than trying to force the blade through on the first try. I kind of "traced" the letters with the exacto knife so it had a groove to follow when I started cutting through. I used a ruler for the straight edges so it went pretty quickly.
Next I cut strips of foam core that were 2.5″ wide. I measured the edges of the letters and cut the length to match.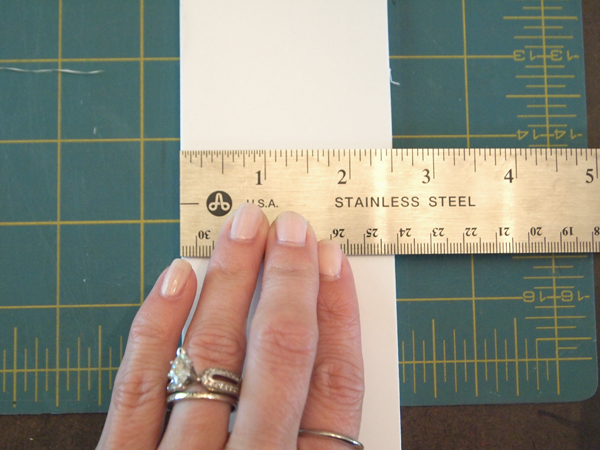 These were hot glued in between the two sides to give the whole thing some support (so it wouldn't crumple under Baby E's tiny hands of destruction).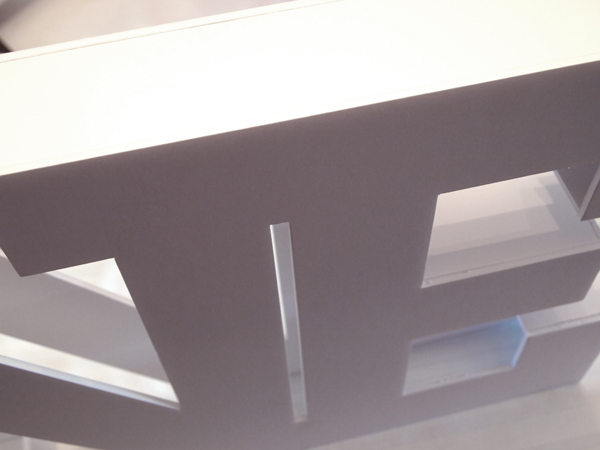 For the "O" I cut strips that went ACROSS the letter since foam core wouldn't really bend around the curve.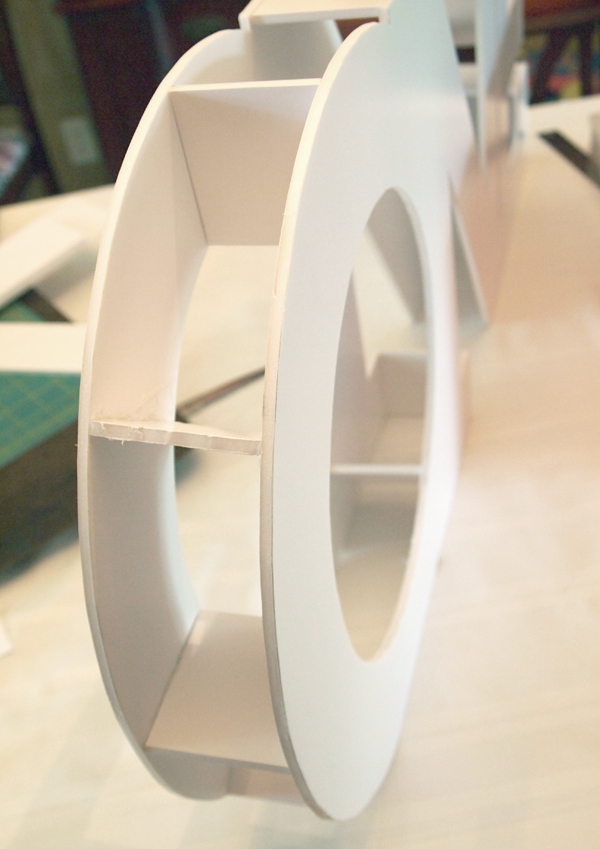 Once I got to a point that I felt like it was pretty sturdy (you don't have to do EVERY edge – just the long ones is good) I cut strips of posterboard (I think they ended up being nearly 3″ wide – to account for the thickness of the foam core – but just measure the finished width and cut yours accordingly). Then I hot-glued these long strips over the edges to complete the "O" and give the whole thing a more "finished" look. (Tip: It helps to "score" your posterboard when you reach a corner so you get nice crisp edges). Don't worry too much about it being perfect – since it's going to be in a photo you won't notice all the little mistakes…especially not next to your adorable child.
And that's it.
Yes in those 45 simple steps, you too can have your very own photo prop. To make it worth your time you may want to have more than one child. 🙂
I think I'll probably reuse it at his birthday party as a decoration (again…since I spent so much time on it). If you wanted to get really fancy you could spraypaint it or wrap it or decorate it (GLITTER!). But I kind of like the simplicity of the white…and being finished with it.
PHOTOS coming SOON! Waiting for a good sunny day and a happy baby!