It's hard to believe that it was only a year ago that you came to be part of our family
You've come a long way since this.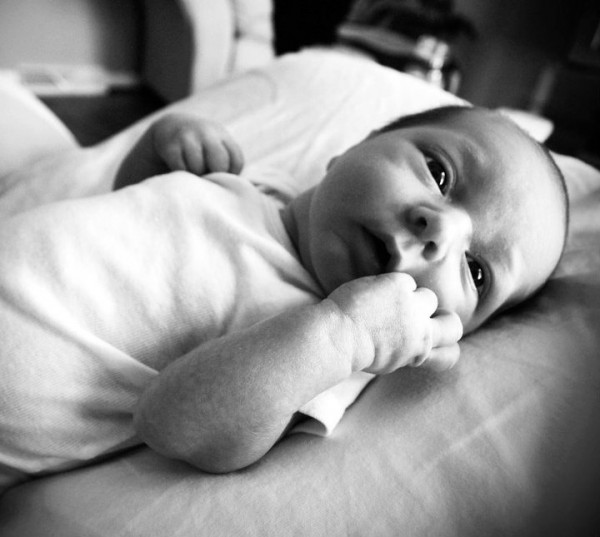 You were patient as Mommy dressed you up and photographed you each week.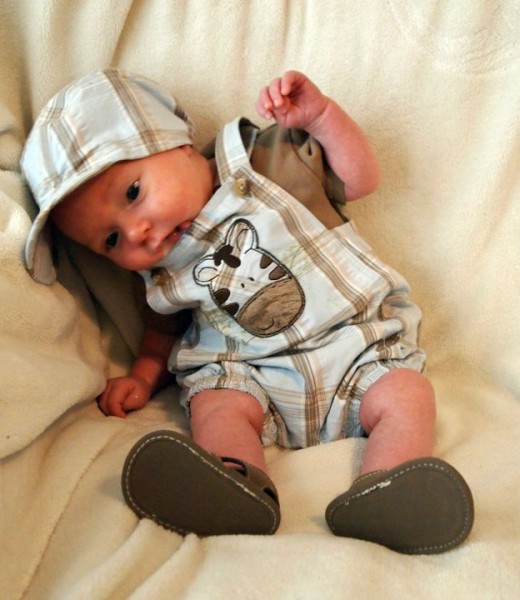 Your first smiles made us so happy.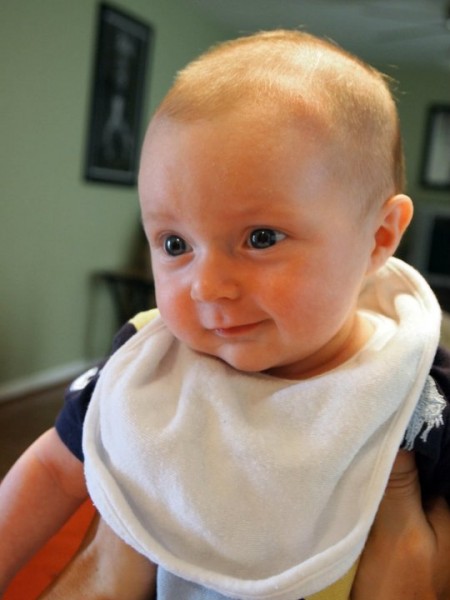 And even though sometimes you got in "trouble"…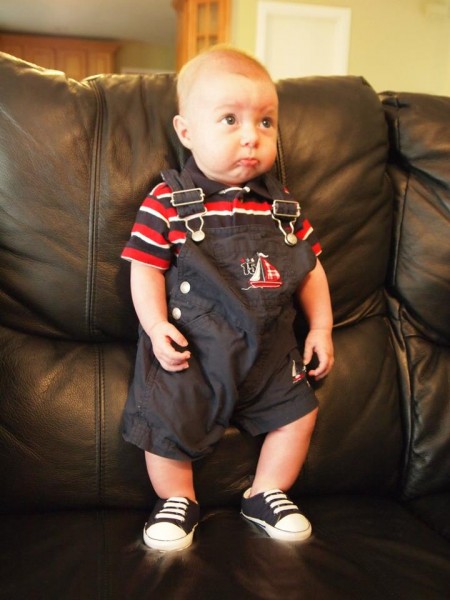 And drooled ALOT…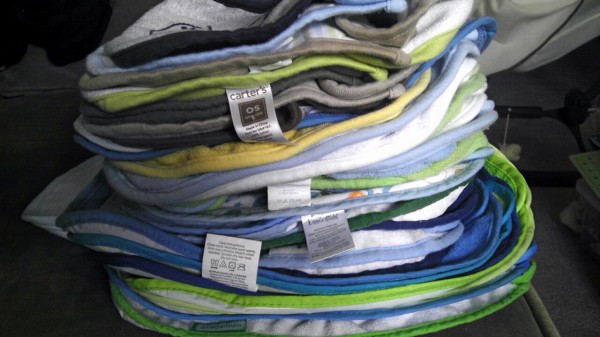 We'd forget all about about it when you laughed.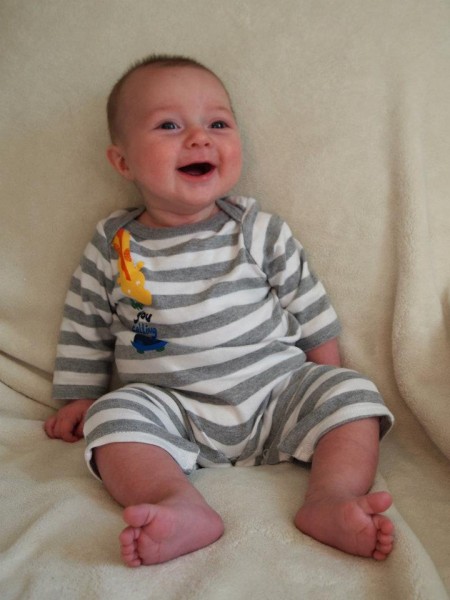 You made us laugh a lot too.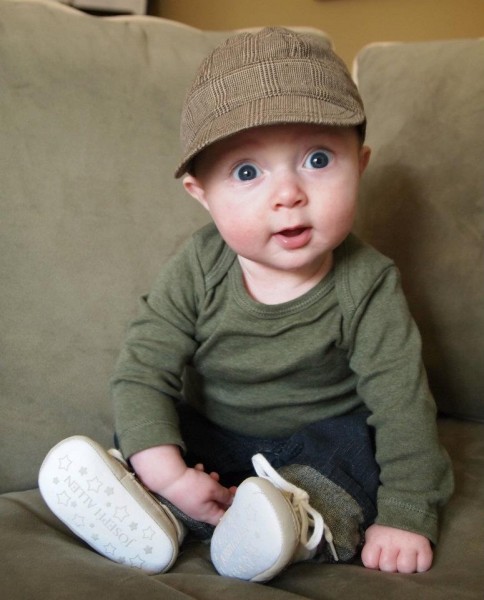 Especially once you discovered all the faces you could make.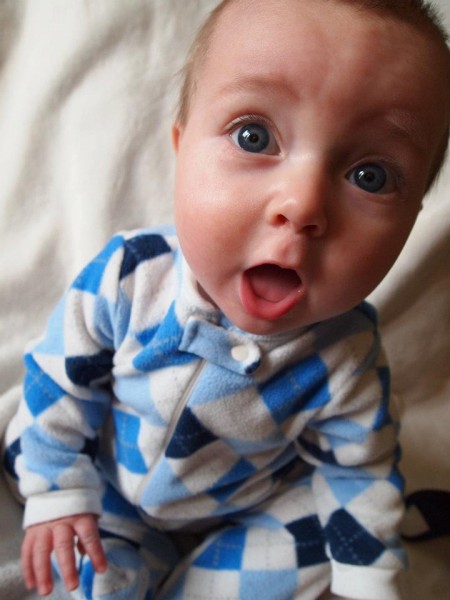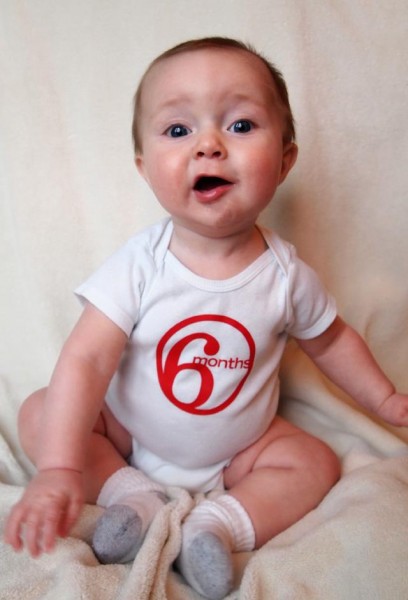 Once you reached 6 months you really started to learn quickly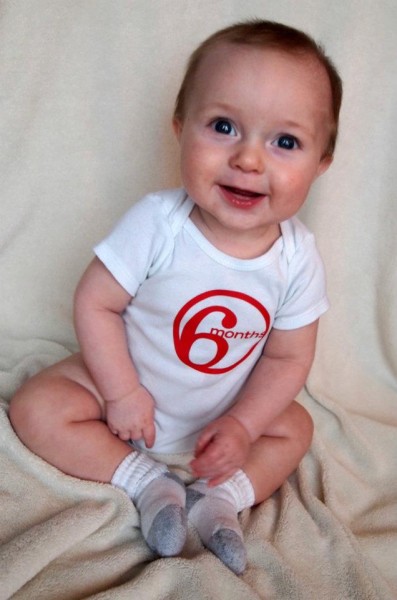 You celebrated you first Christmas.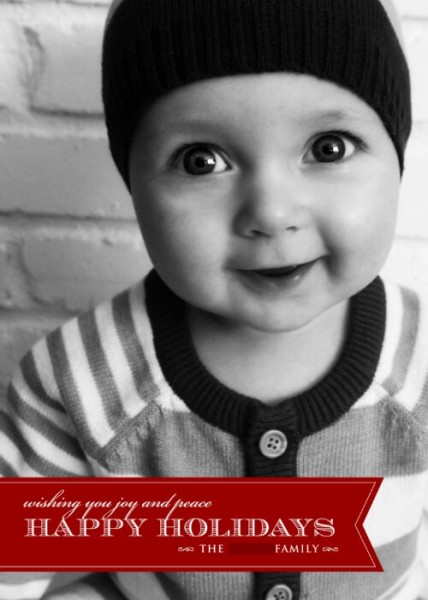 You may have gotten a little bit spoiled.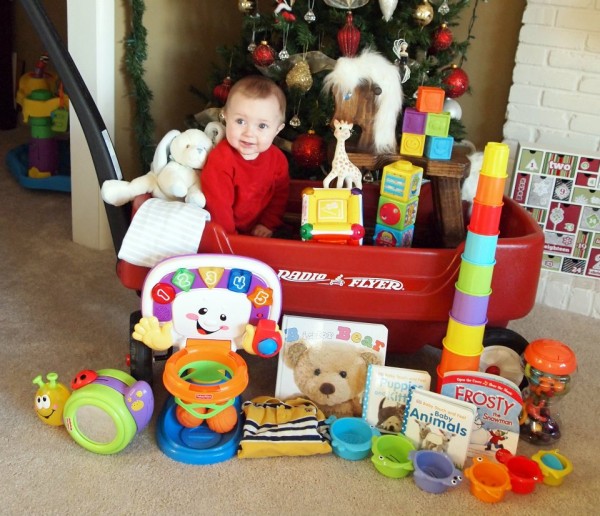 You started crawling and discovered "other baby".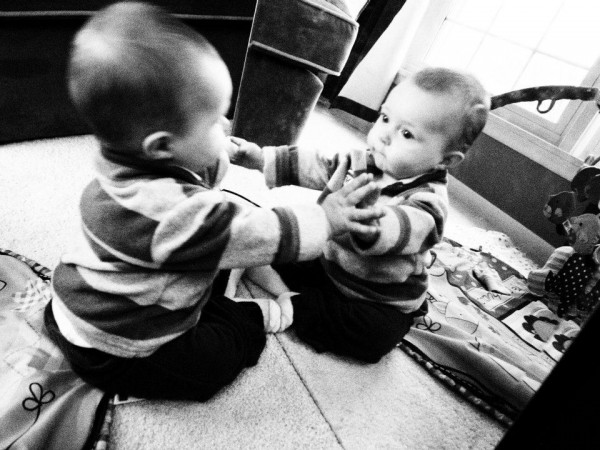 And you continued to put up with your mom dressing you up in ridiculous outfits.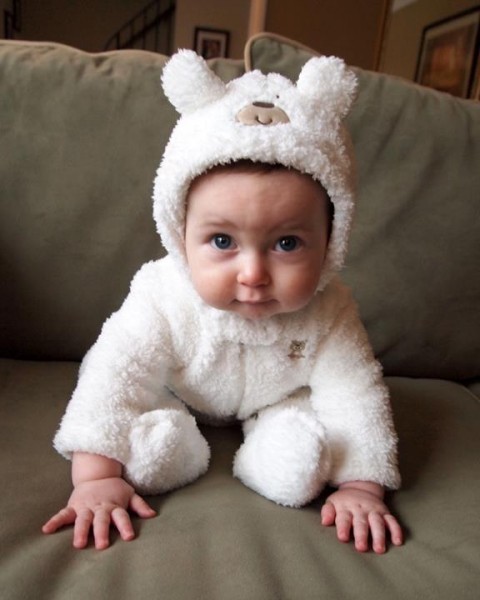 Just when we thought you couldn't get any cuter…you would.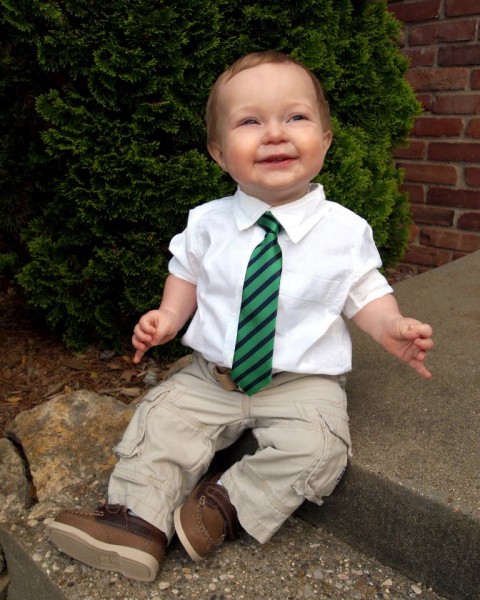 Which was really good since you didn't like to sleep much.
Then, you started walking and you were into everything.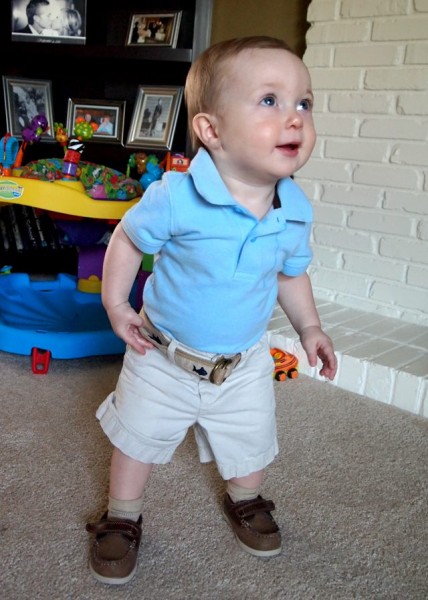 You and Satchel guarded the neighborhood.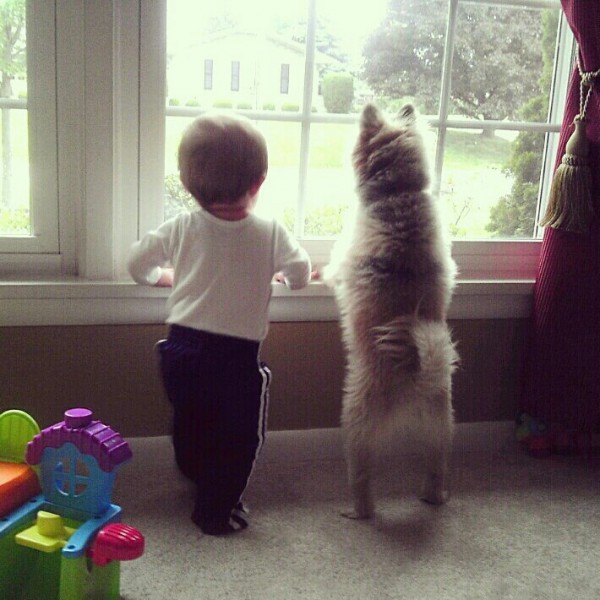 And you learned to climb.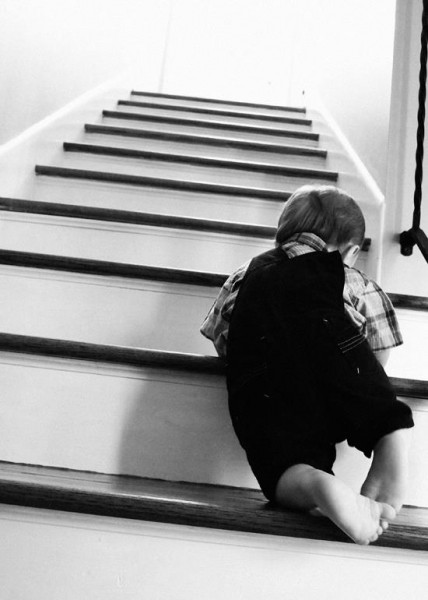 And now that you're a toddler you can do all kinds of things, like swimming…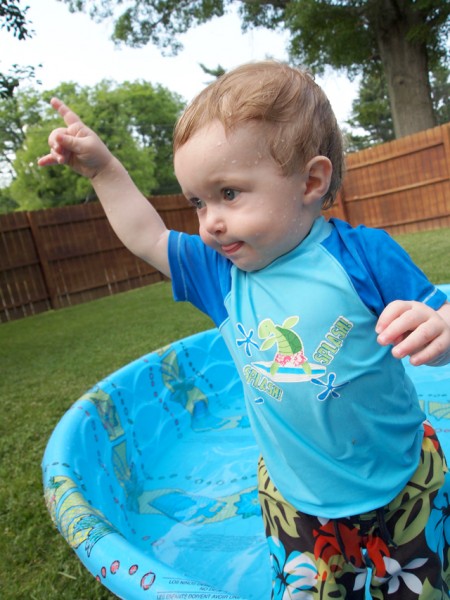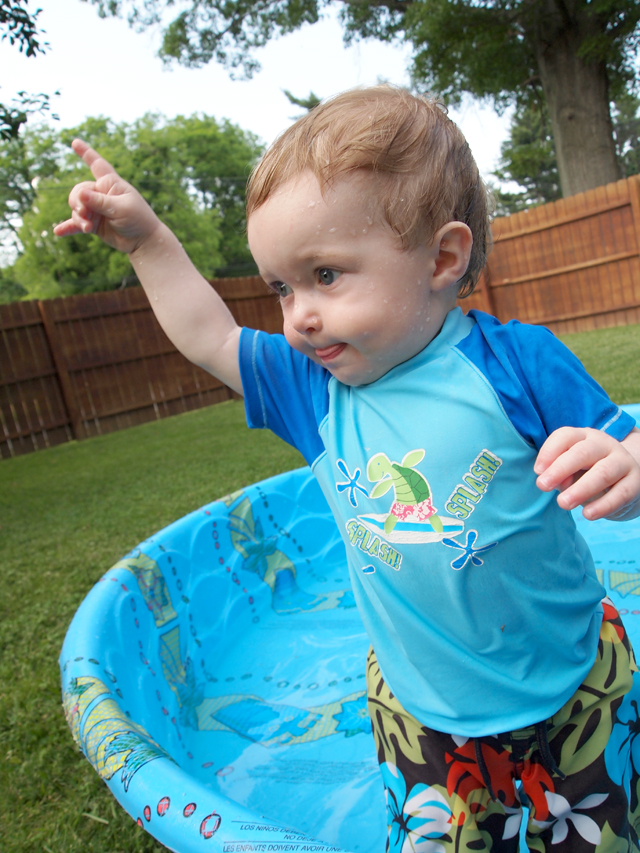 And going to your first baseball game.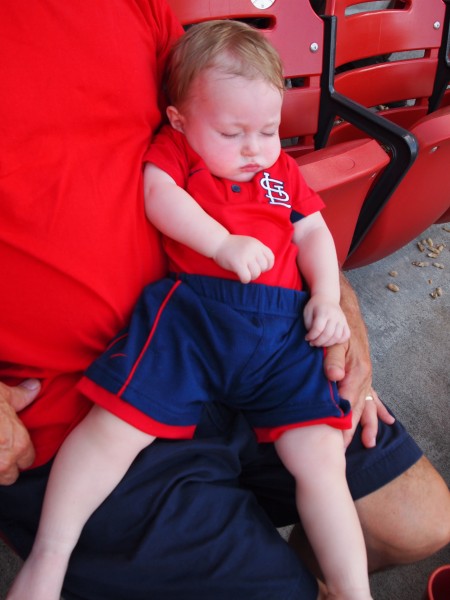 I can't wait to see what you do in the next year!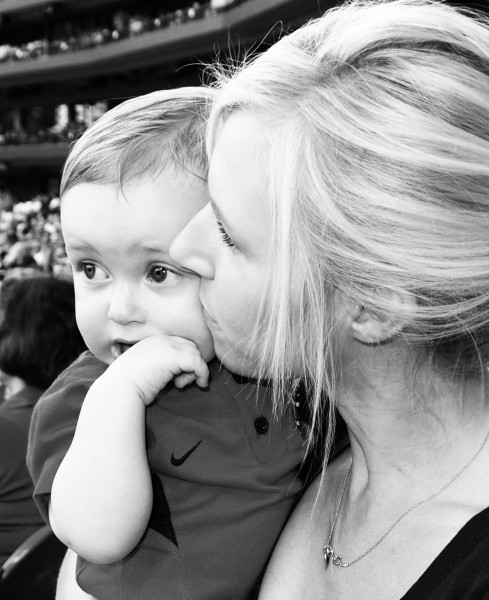 Happy Birthday Baby E! I love you so much.