Baby E had his first birthday party this past weekend. By the end of it he was totally over the whole thing, it totally reminded me of The Berenstain Bears: Too Much Birthday .
The Invitations:
These are the invites I created for it…inspired by these. So if you like them, you can buy them there (I was only sending four so I didn't really want to order them).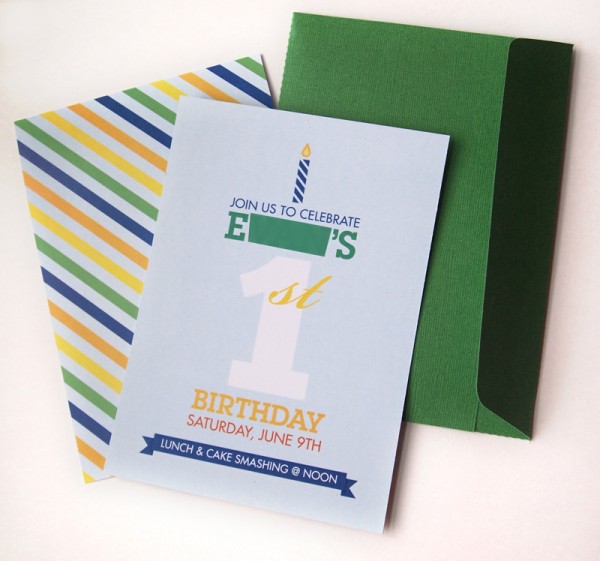 No address required since it was all family. I made the envelopes out of matching cardstock.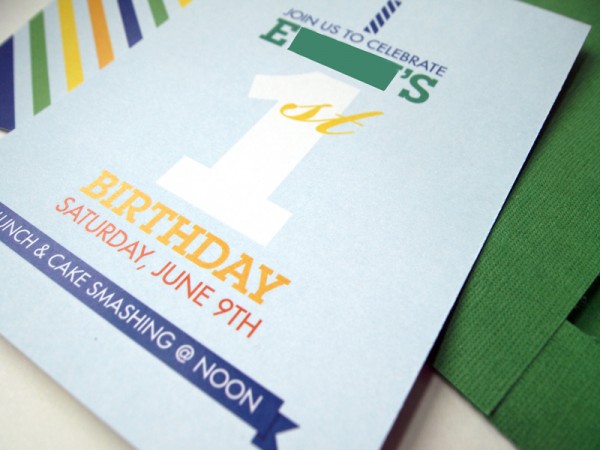 The Dessert Table:
I reused his "ONE" prop over multicolored streamers for a backdrop.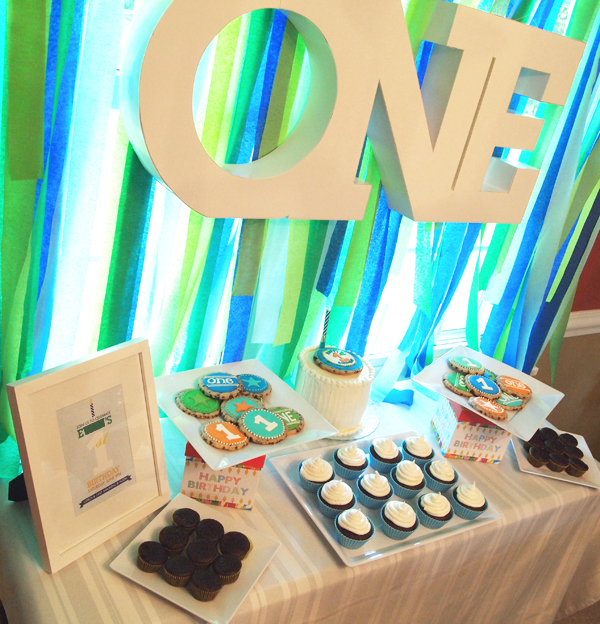 White ombre cake for Baby E & chocolate cupcakes for everyone else.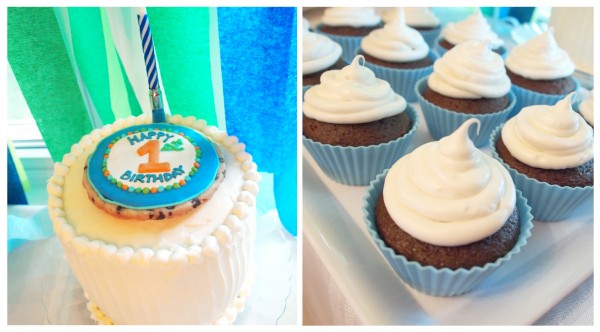 Decorated roll-out chocolate chip cookies.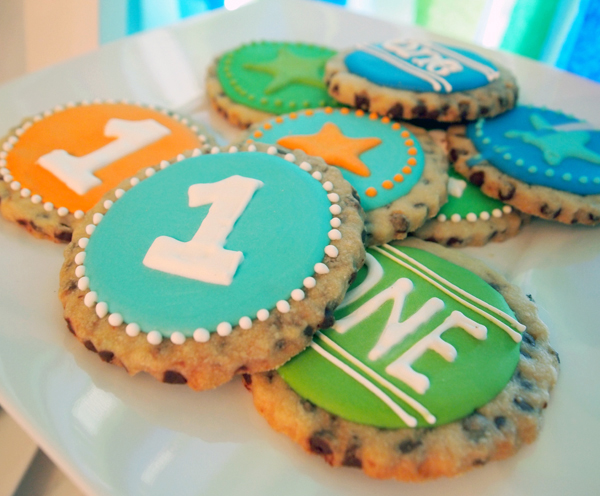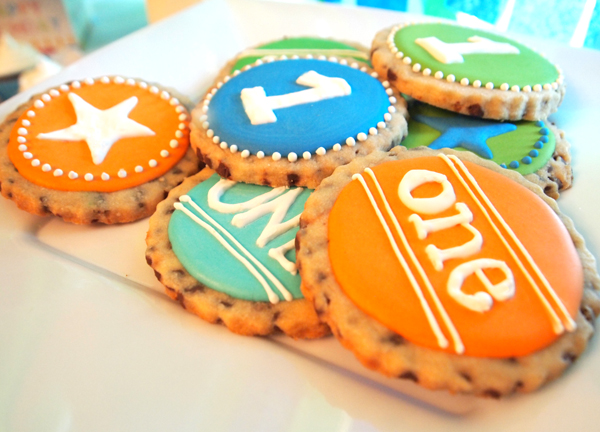 Stripey Straws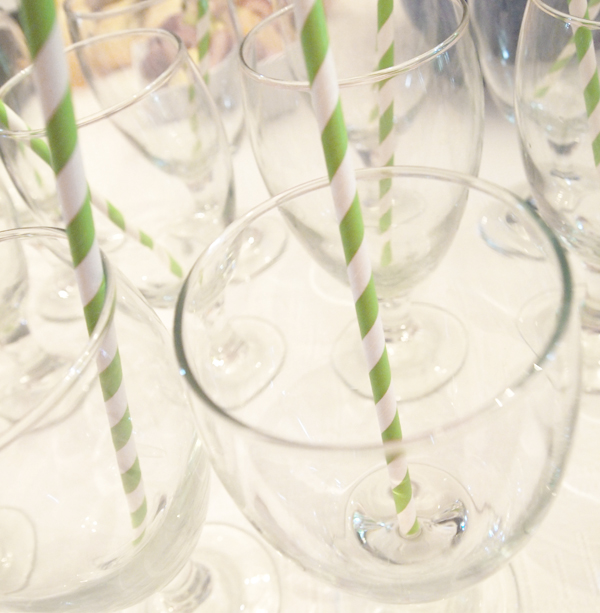 The Presents
You would have though it was Christmas with all the gifts he received – guess that's what happens when you're the only grandbaby.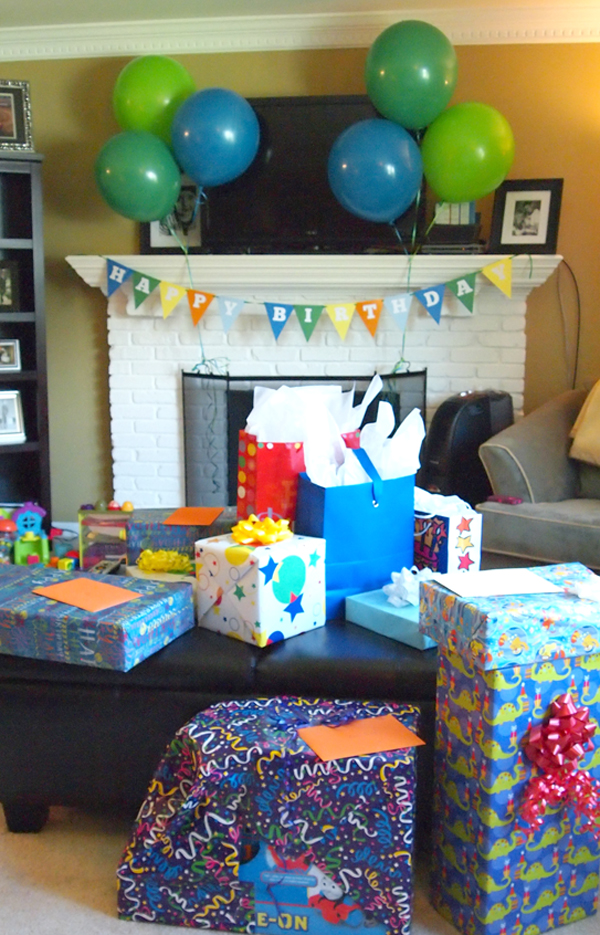 The Happy Birthday banner I made on my Cameo, and I found out that my car can't hold many more than fifteen 17″ balloons ($5.99 for 5 on ebay).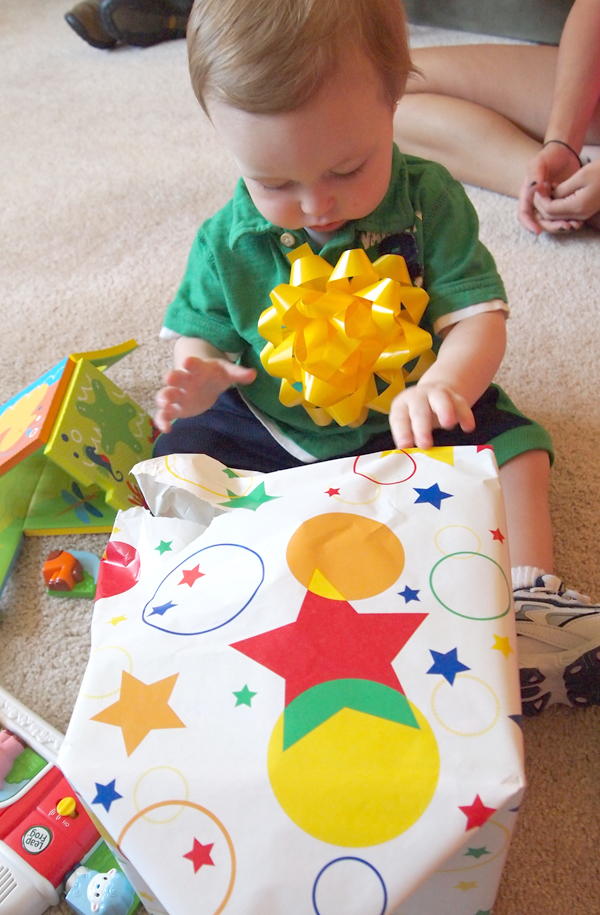 It took him a while to get the hang of "unwrapping" and he got a little help from his Dad.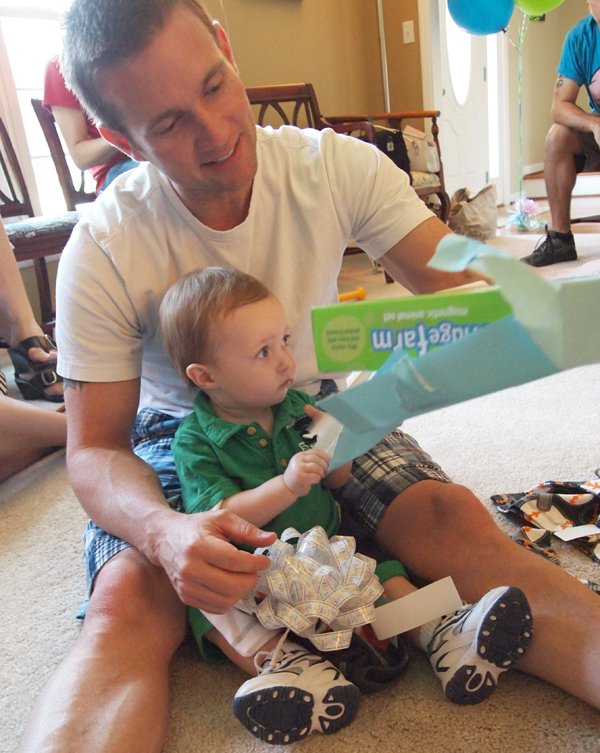 We got him a Leap Frog Fridge Farm, My Pal Scout, & Skip Hop Turtle Island for the bath. I've already re-written the Fridge Farm song (if you have this toy you'll know) – "You made a mess, looked what I found, you threw the parts, all over the ground."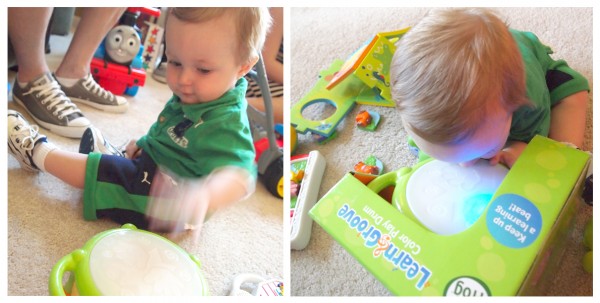 We also got him a Leap Frog Learn & Groove Drum…which he tried to play with his face.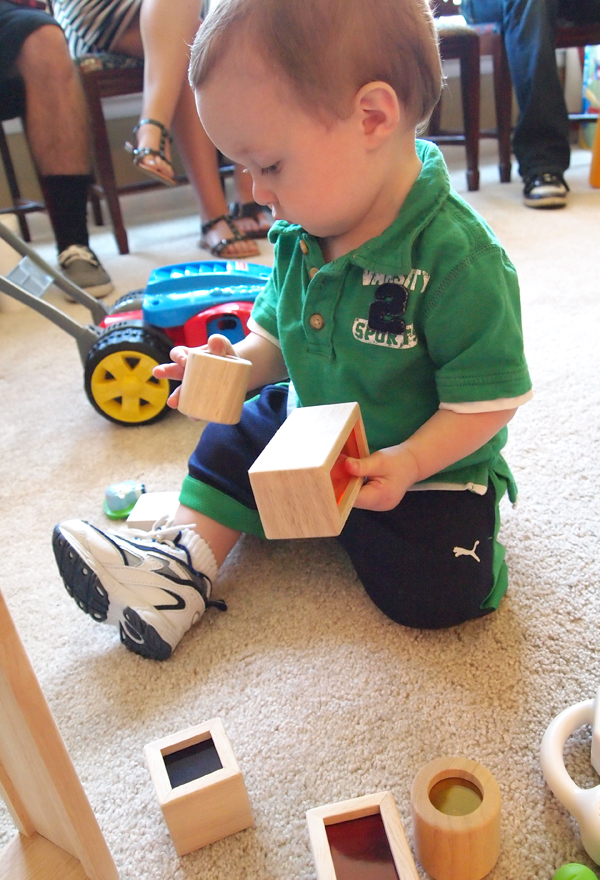 And some Rainbow Blocks. I wasn't sure how he'd like these but he spent most of the evening playing with them.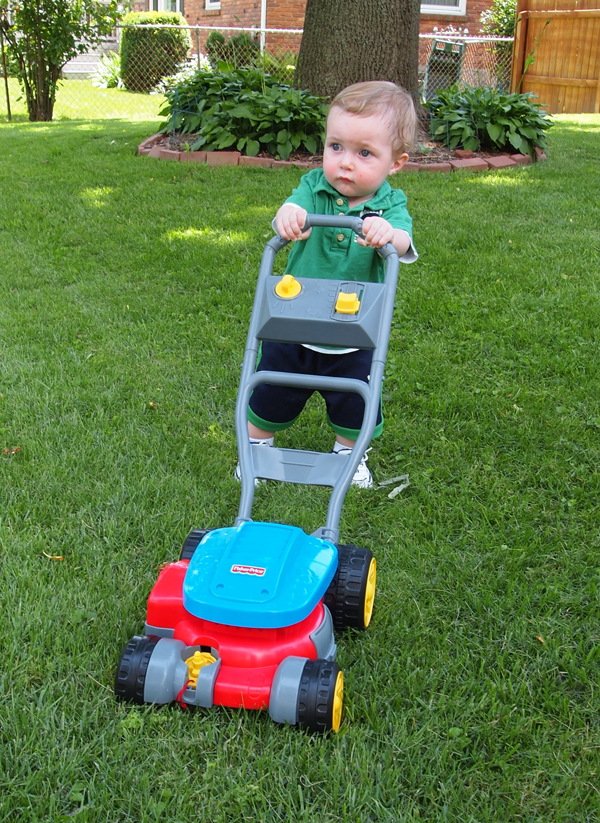 He also got two t-ball sets, a Thomas the Train Rider & a Bubble Mower.
"Really? I have to mow this whole lawn on my birthday?!"
Then it was Time for Cake: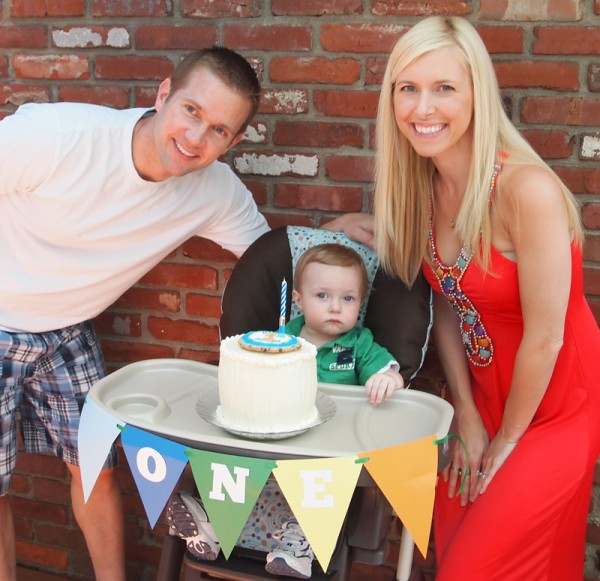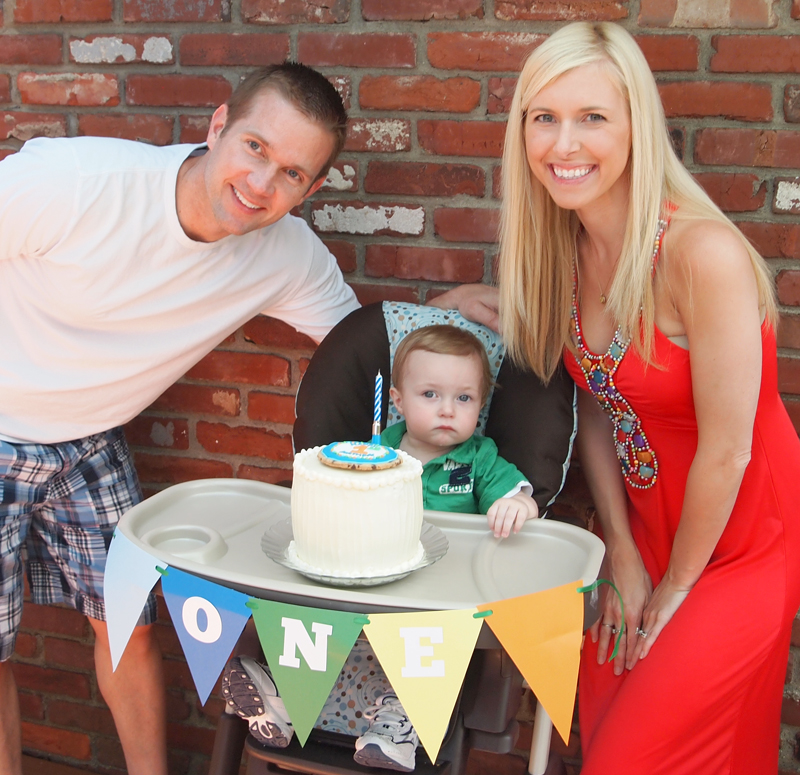 He was not at all interested in the cake…but he did like the cookies!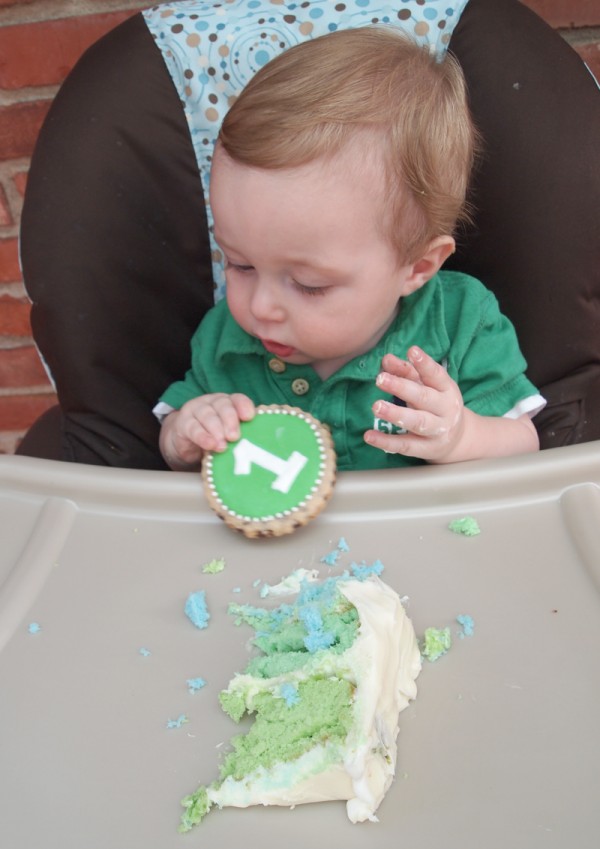 Yum!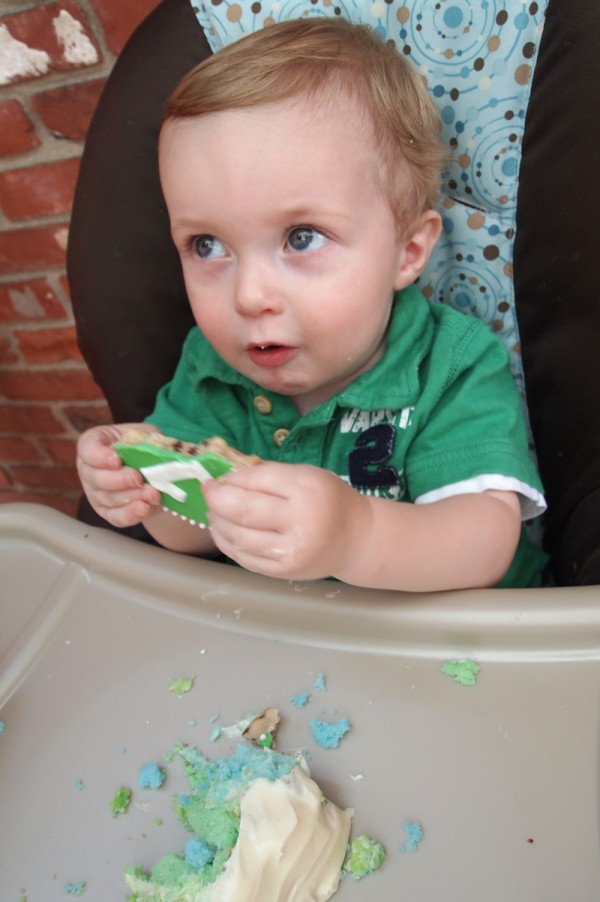 He even shared with his Auntie.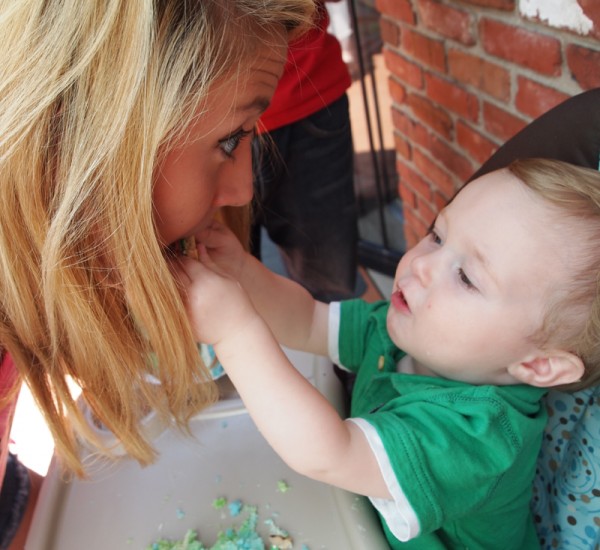 So no cute cake-smashing photos, but he was easy to clean up!
Now we have a year till we have to do it all again!