This past Sunday my husband thought it would be fun to let Baby E take a dip in the baby pool. So after a swim diaper, swim trunks, a rash guard, a hat (which he wouldn't keep on) and an entire bottle of Water Babies slathered from head to toe…
we were ready for some fun in the sun.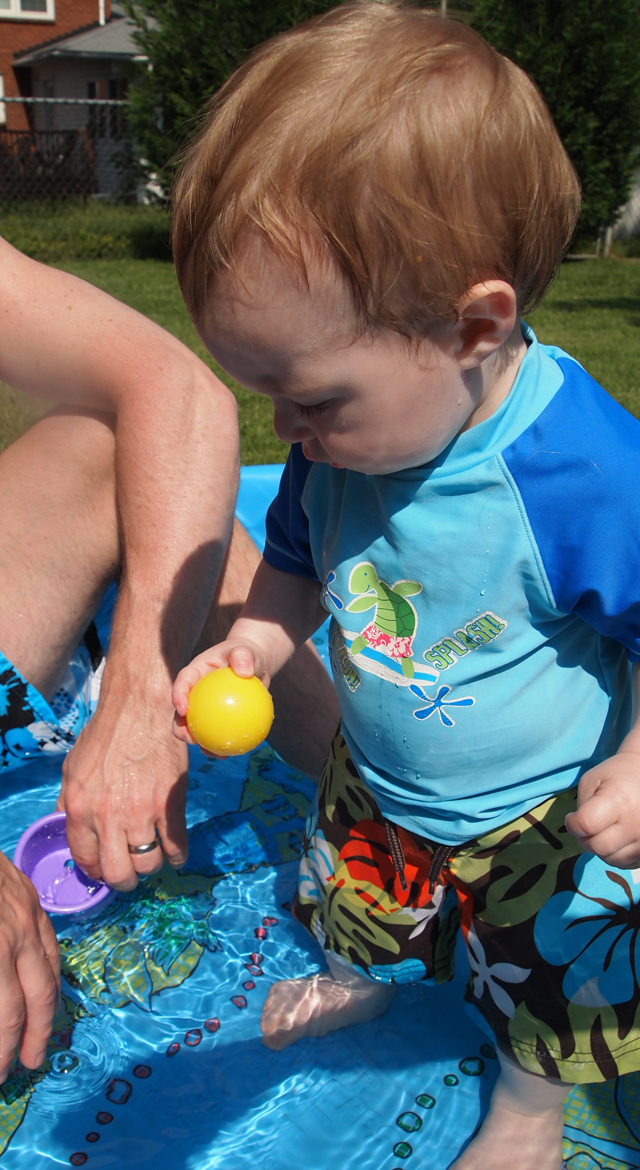 He was apprehensive at first, but after being distracted by some toys he started to enjoy it.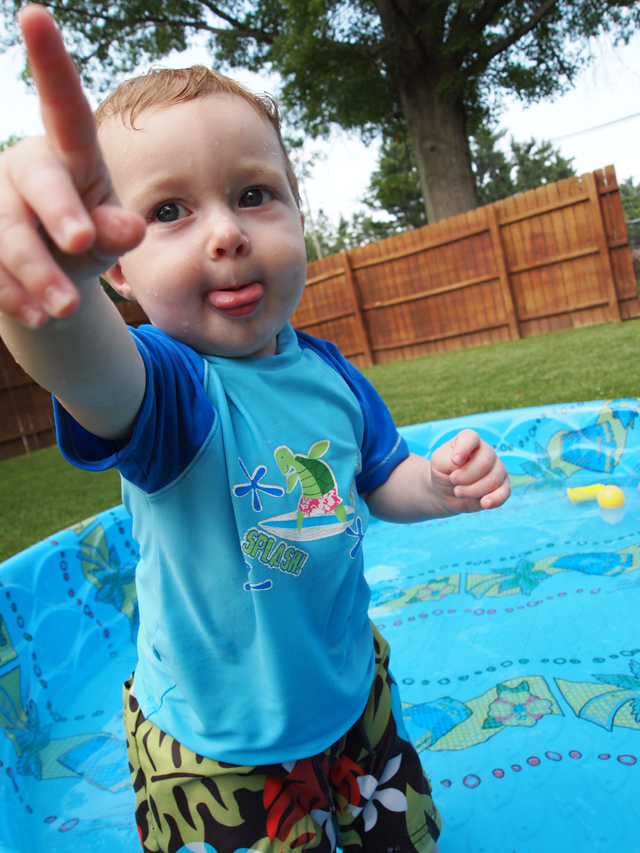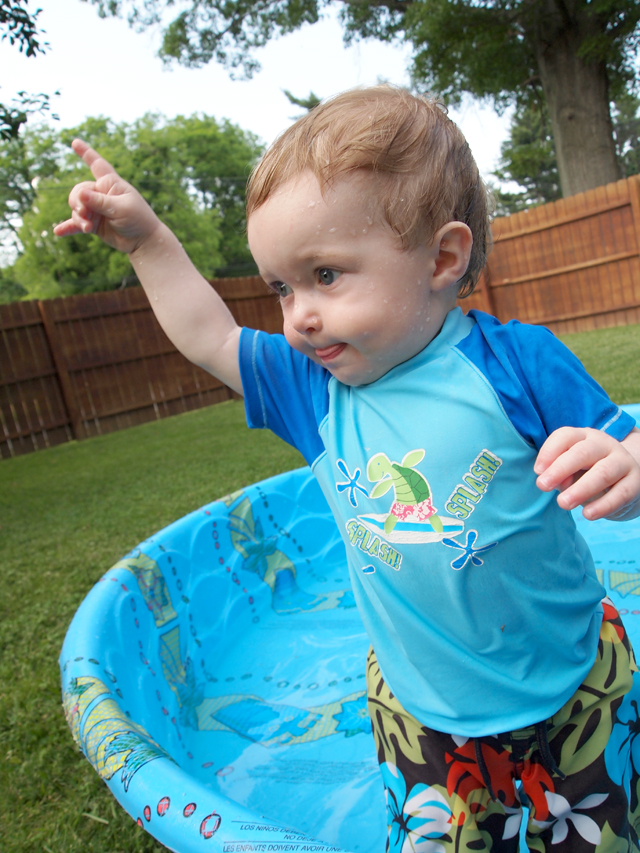 He really enjoyed splashing around and trying to grab the pineapples on the bottom of the pool. Looks like we might have a swim-baby on our hands!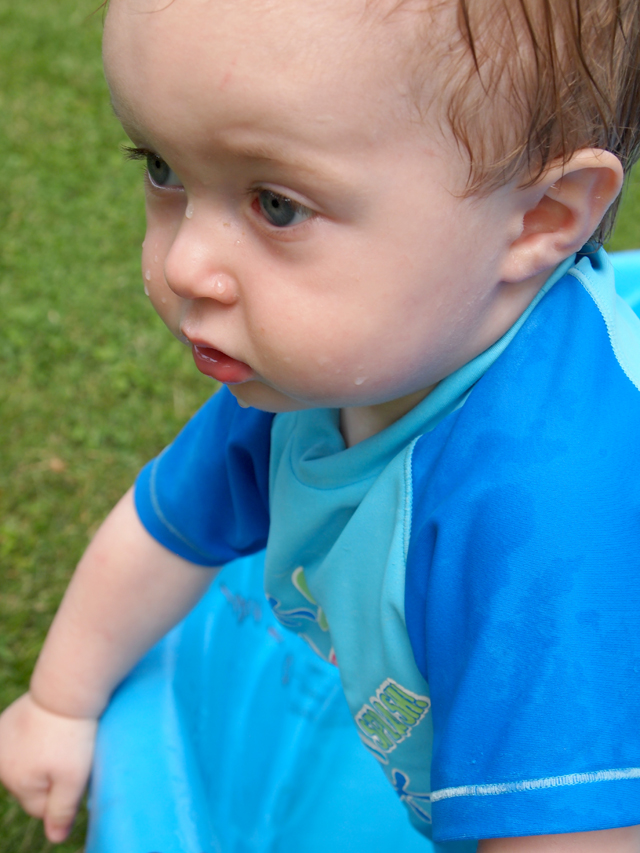 Hope you're having a wonderful start to your summer!