This past weekend we took our first ever family road trip. It was a disaster adventure.
We recently were the recipients of some free Cardinal's tickets so we made plans to go to the games over Memorial Day weekend. We didn't realize it was going to be skin-melting hot and Baby E was going to become a complete sobbing mess.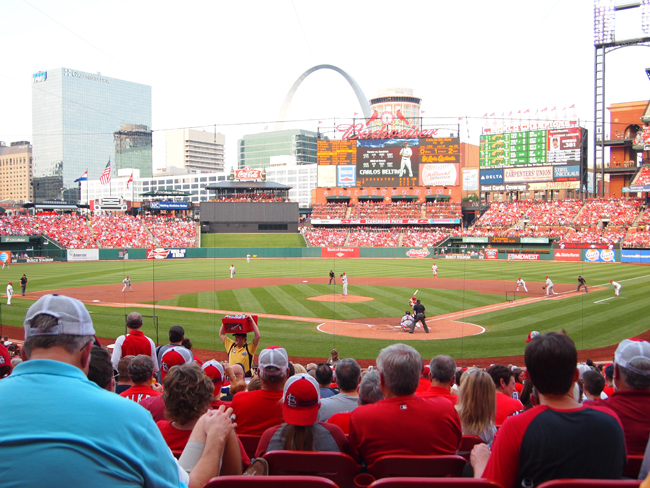 Saturday morning, Baby E woke up hot and kind of fussy. He didn't have a temperature but he felt warm and he seemed cranky so we figured it was teething and gave him a little tylenol. After my in-laws arrived we all piled into the car and headed out.
Baby E eventually fell asleep and napped for about 20 minutes then he woke up, saw me, and decided to cry non-stop. I cuddled him, gave him cheerios, tried to give him his sippy cup (which only made him madder), then I tried to ignore him…which worked for me but not everyone else.
So we stopped for lunch.
After waiting in the longest Wendy's line ever and trying to feed E some mac n cheese (which he also refused) we decided it was best for me to swap places with my father-in-law and sit up front out of Baby E's view. He talked and smiled and then fell asleep for the rest of the trip…because he only likes to cry at me.
Once we arrived we hung around the hotel, relaxed and then headed to dinner before the game. We only had to walk a few blocks to the stadium but the sauna-like heat made it seem longer. Baby E was totally over the trip by this point. The only thing that made him happy was crawling across the table which was okay…till the food came.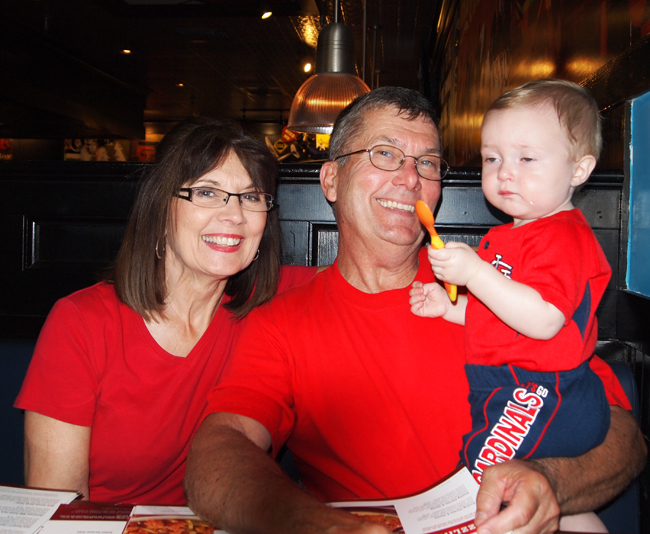 Once we finally got to the stadium and found our seats, he gave up and conked out completely. On a side note: See that adorable outfit? SIX bucks on ebay…Momma is a gooood shopper.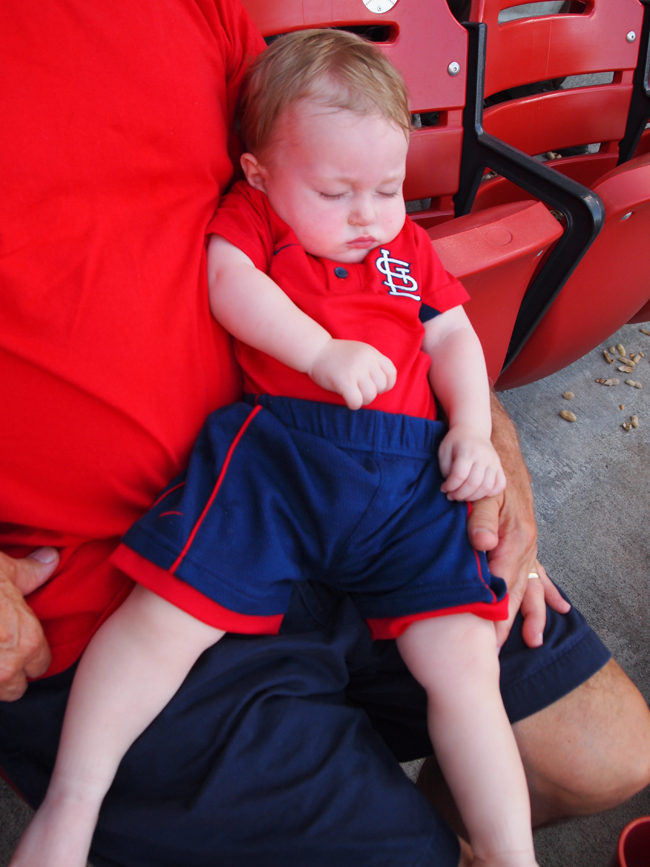 But he woke up in time to take in some of the game.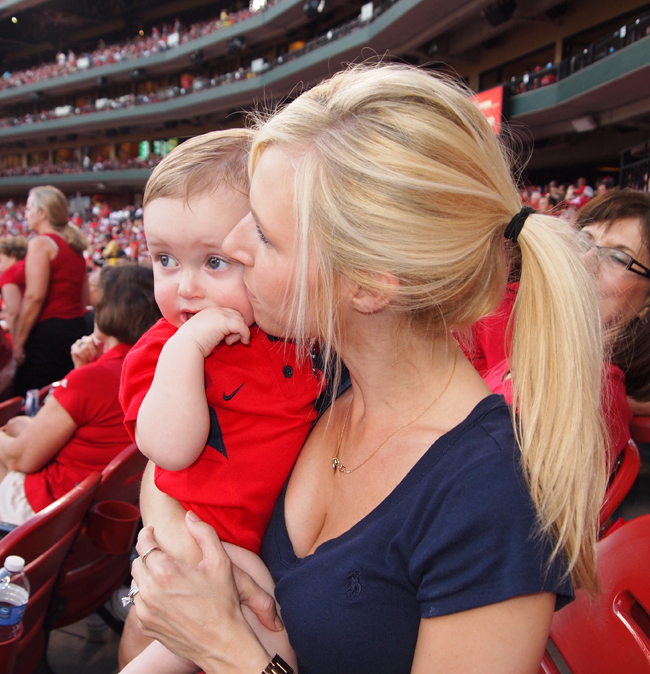 He wasn't that impressed – but they weren't playing well so why should he be?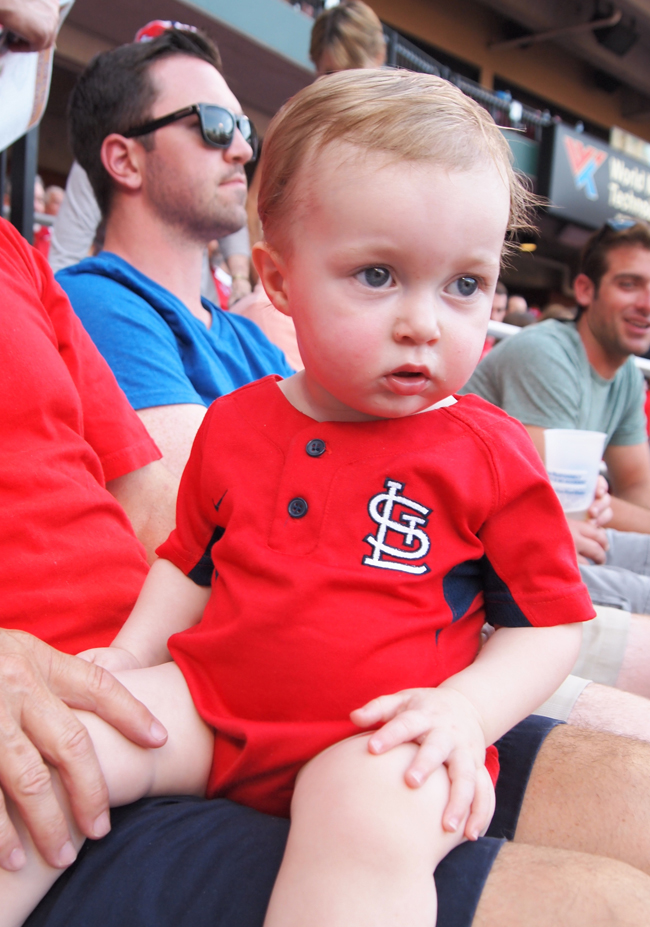 After realizing there was no way the Cardinals were going to win – we headed back to the hotel. Baby E decided that he was going to wake up every 15 minutes crying that night. So I put him in our bed…and still didn't get any sleep because he kept flipping around and when he wasn't moving I'd wake up worried that we'd accidentally smushed him.
The next morning I threw in the towel, decided it was too hot to deal with him being cranky or fidgety at a game so my mother-in-law and I took him and headed to the mall while the men enjoyed the roasting in the mid-day sun. After a few hours of shopping we headed back to the stadium and then started to make our way home.
Baby E was perfectly content till about the last 15 minutes of the trip…oh and he's been sleeping like a champ ever since. Definitely wouldn't do a trip without having someone to distract him in the backseat, so I'm so glad my in-laws were there and although I'm glad we did it, I definitely won't be jumping to plan another car trip anytime soon.