With Baby E's birthday celebration just THREE weeks away…I realized I better get started on planning something (anything).
First off I can't believe it's been a whole year with this little pea-pod. It's craziness to think how irritatingly-massive I was at this time last year, although I'm still probably getting the same amount of sleep (must work on that). But it's all been worth it.
So needless to say a birthday celebration is in order. So off I went to gather some Pinspiration…
FIRST UP: INVITES
(even though everyone who is coming already knows about it)
This one is cute…but I don't know about using a picture.
Simple typography always wins with me
But I love the colors in this one
Speaking of which…
DO I NEED A THEME?
(Isn't "birthday" a theme?)
How about a Mustache Bash? Totally cute…possibly too trendy.
Nautical? Maybe…
I really love these pajamas he has from Children's Place…totally adorable dinosaurs…
But maybe I should just choose fun colors…
And what about FOOD??
Ugg…remember the good old days when birthday parties looked like this?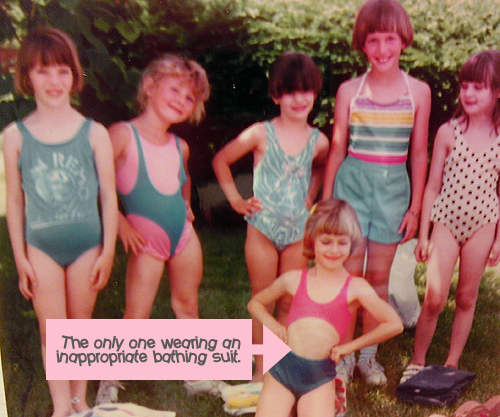 That might have been my 5th birthday pool party.
Better make some decisions soon!