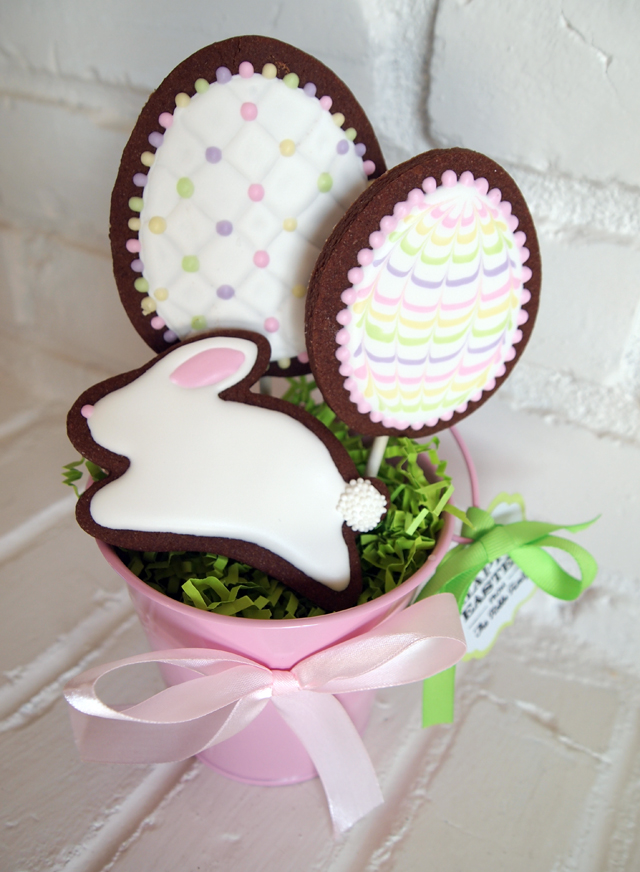 HAPPY EASTER!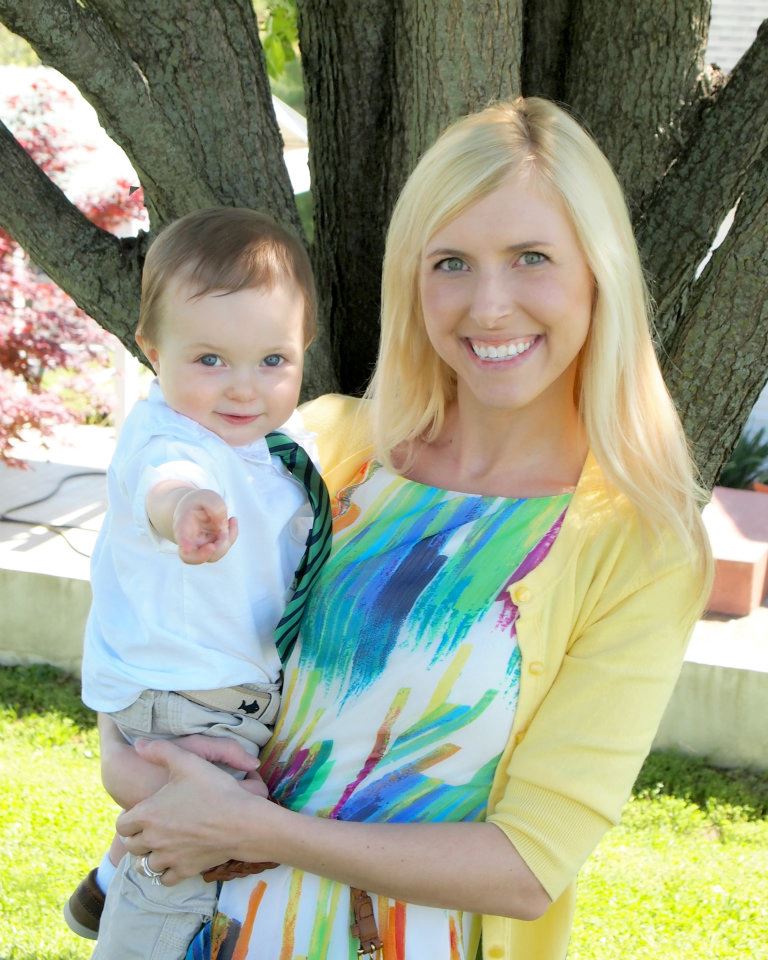 Baby E and I (Dad changed out of his dress clothes before I could get a photo)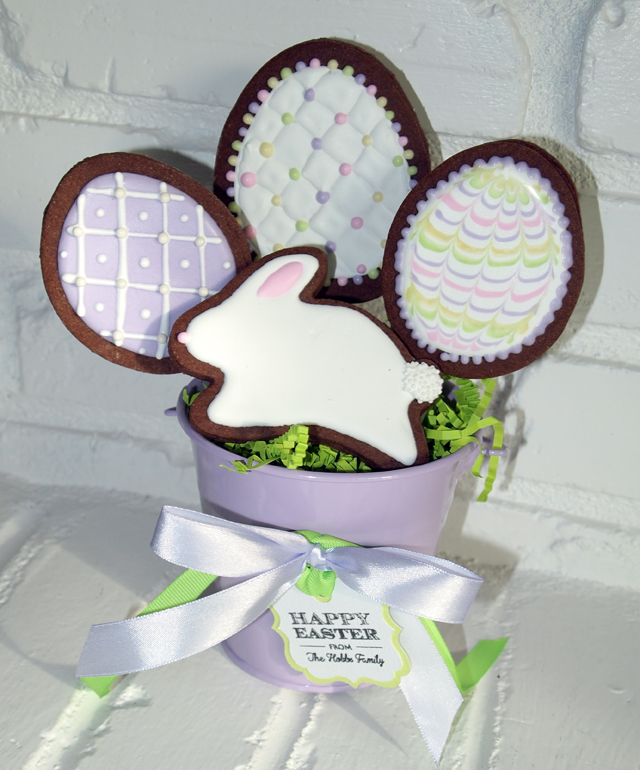 I made these for the nursery workers at our church and a few to take to Easter dinner. I found the little buckets at Hobby Lobby (on sale of course) and made the labels on my Cameo (of course).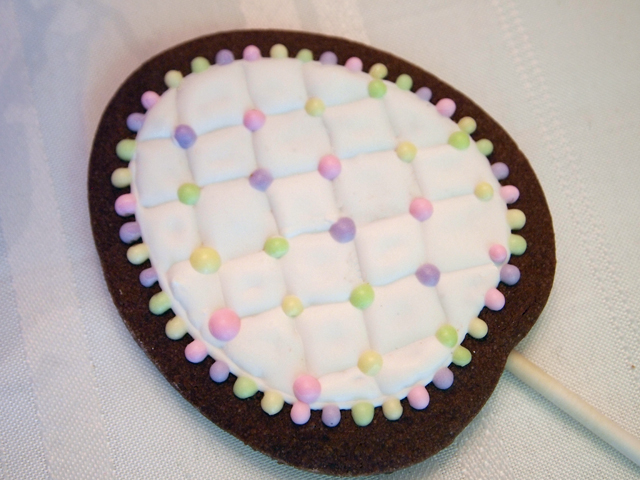 These multi-colored quilted cookies took FOREVER but I really like the way they turned out (wish I had a better photo). My icing was a little thinner than usual (possibly because I was being distracted by a baby while I was making it – but look how CUTE he is).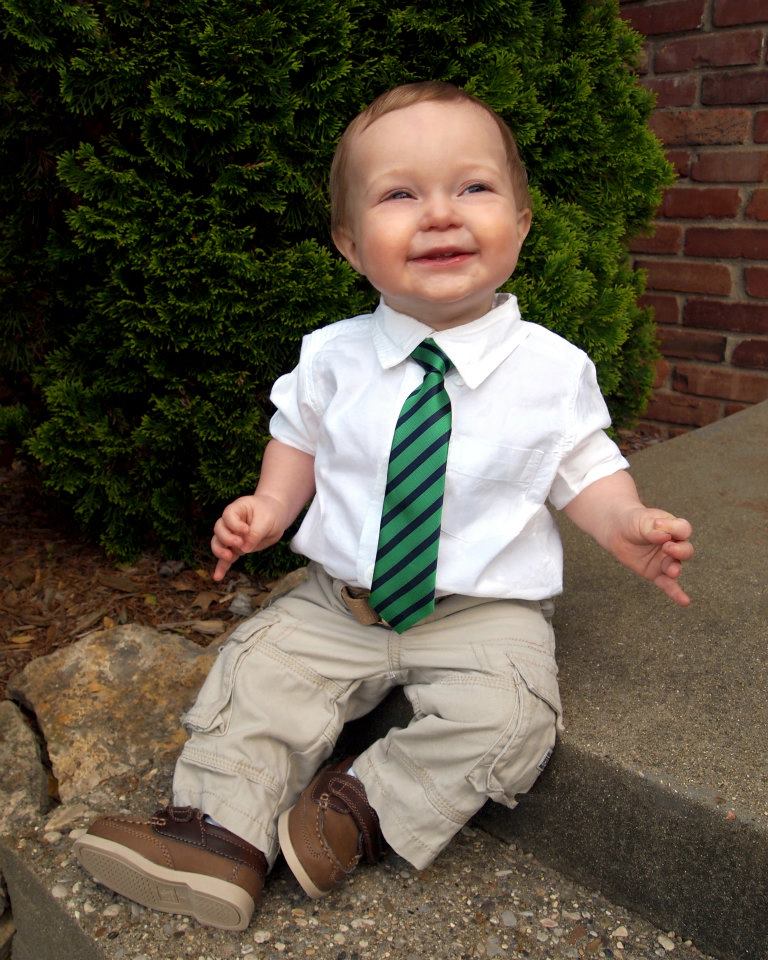 Seriously, a tiny tie and deck shoes = adorable
Anyway, back to the cookies…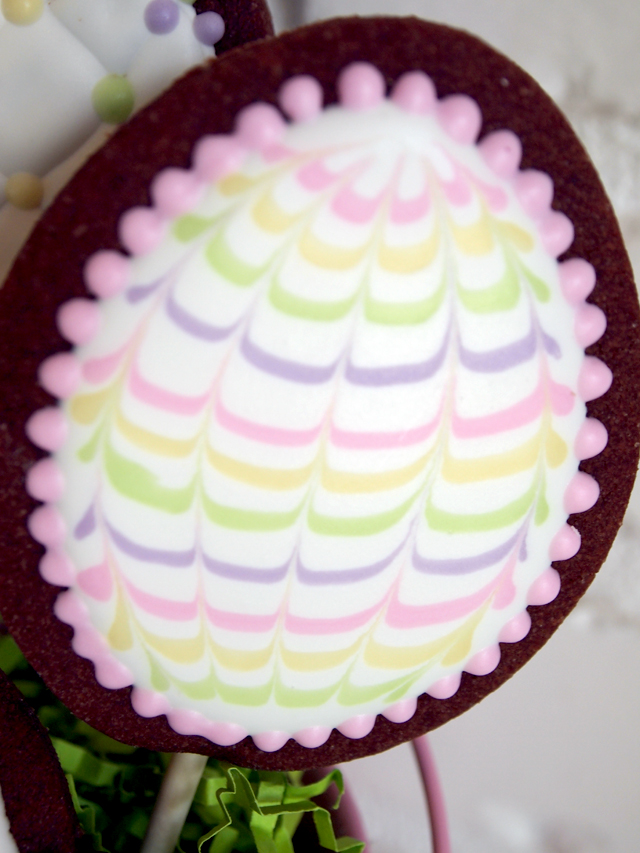 Marbled cookies are awesome because they look really pretty and they're SUPER easy to make. Marian of Sweetopia has a great tutorial here. Even if you don't want to decorate cookies, take a look at her site because it's lovely and reminds me of Candyland.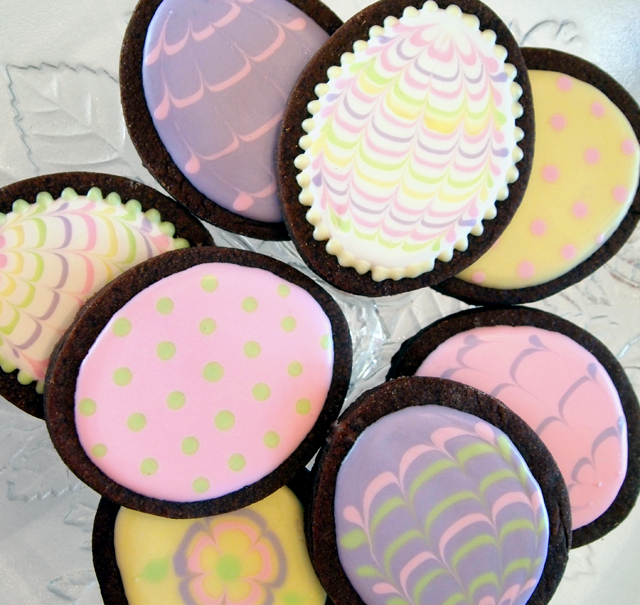 Easter egg cookies are WAY better than dyed eggs because who wants to eat egg salad for a week straight?
Hope you had a happy holiday!