I swear I thought by the time I got Baby E's nursery redone he'd be going off to college. Turns out it takes a lot longer to finish things with a crawling baby getting into everything (remember the good old days when he'd just sit in one place and play?)
So we not only moved his room but I also updated the colors. I decided I wanted something a little more "fun" for him, so I settled on lime green, turquoise and navy.
TA DA!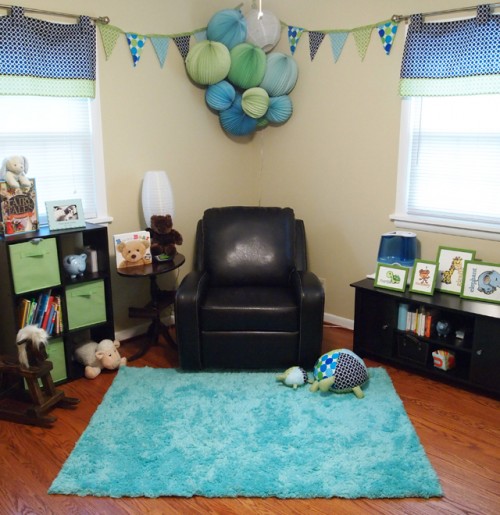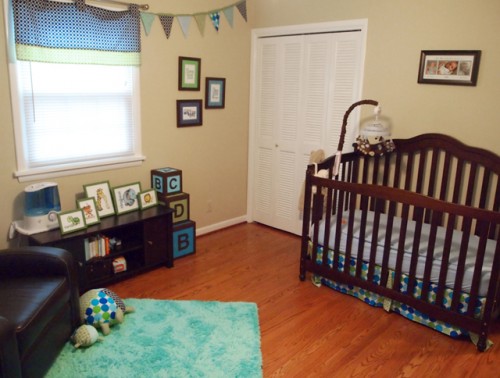 I love these accordion lanterns (I found the idea on Pinterest and was happy to actually find them on Overstock.com – they're very delicate and got a little wrinkledd in the hanging process).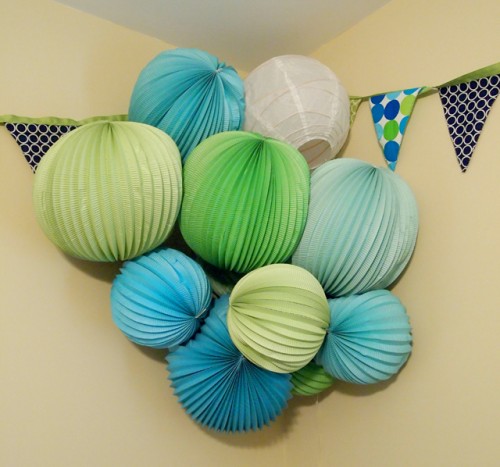 The bookshelf  is from Target (it's a cheapy but works for holding tiny toys). Also found the with the fabric drawers there as well (which I love because I can just pull one out and take it to another room instead of taking a handful of toys). Find them here.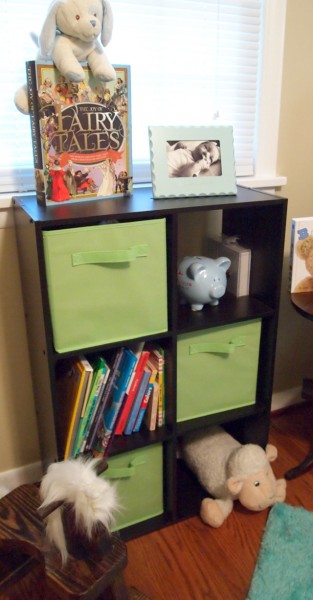 The rug is also from Target…it's a touch brighter than I'd like but will keep baby biscuit from cracking his cranium.
The  turtles swimming in a sea of blue!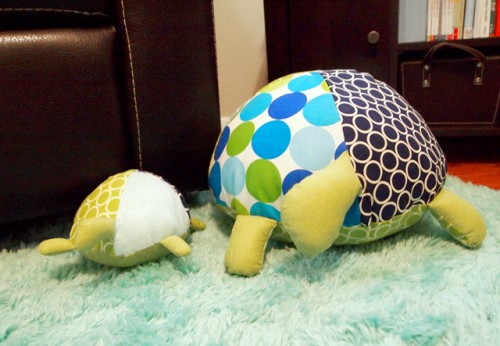 I made this box pleat cribskirt (along with the bunting and the curtains). It's "adjustable" so I can change it when we lower the crib (more on that soon).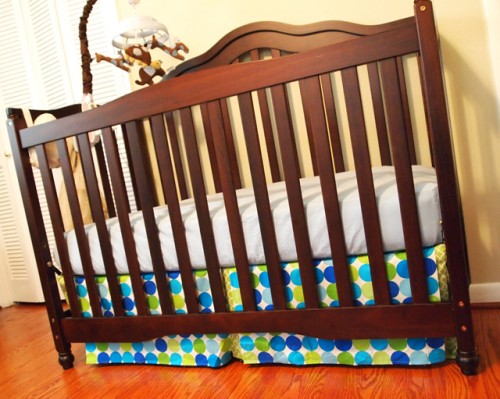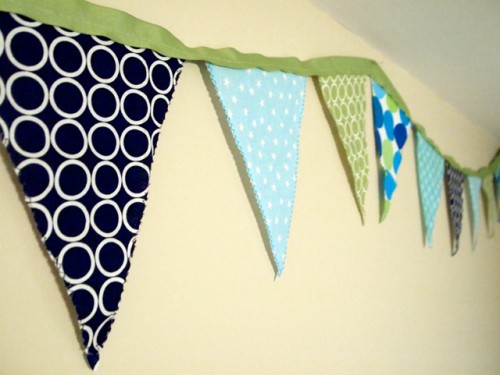 Revamped ABC artwork (yeah I cut out all those letters BY HAND because this was before I had my Cameo).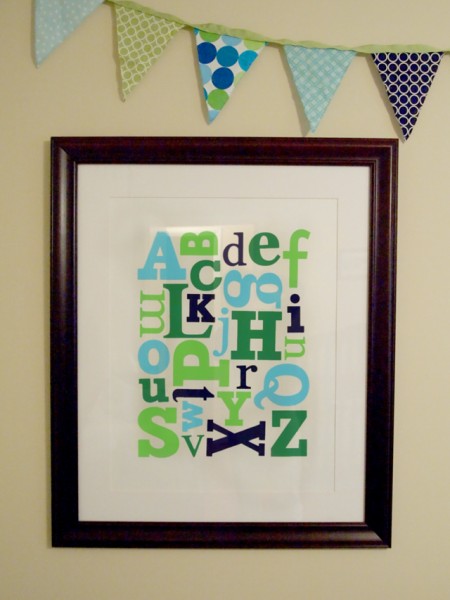 Updated "Love You Forever" artwork. I used my Cameo to cut these out so they'd match the ABC artwork.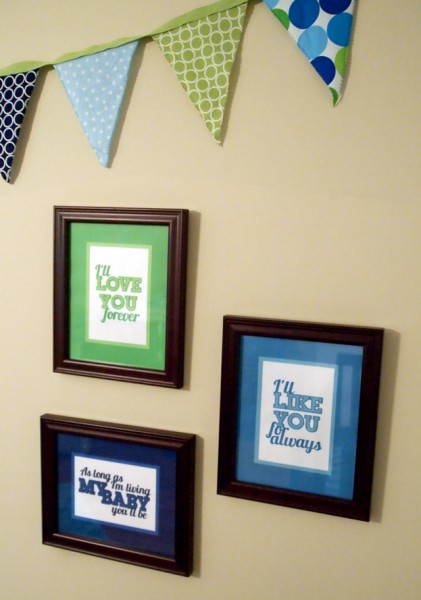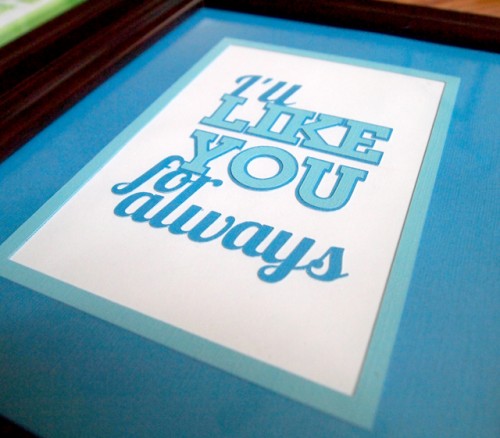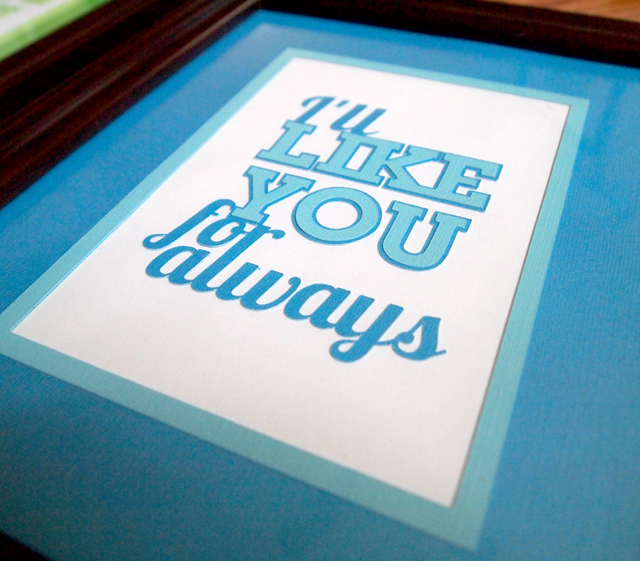 Lastly, I found these animal sketch illustrations on a stock site and decided to add the text, print them and hand color them. Aren't they cute!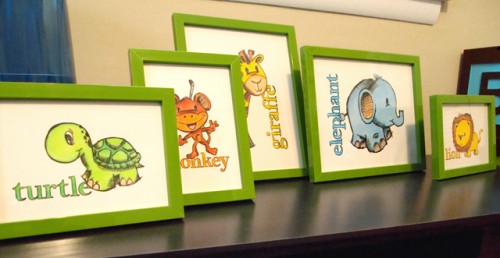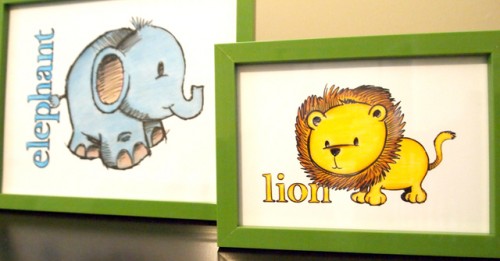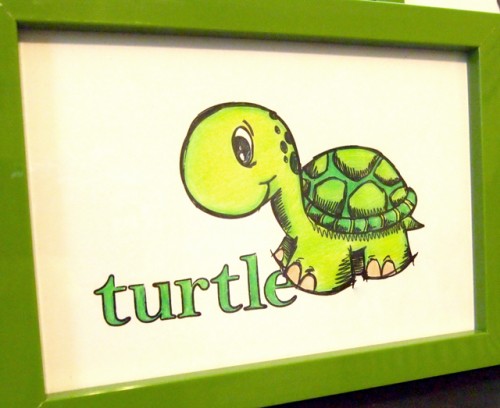 So happy to be finished with that! Now on to the next project (which hopefully won't take me 6 months).