It's that time of the year…cookie-baking time!
My Mommy & Baby group had a cookie exchange so I took the opportunity to attempt to make sugar cookie cut-outs. I haven't had a ton of success in the past as many recipes tend to spread while baking leaving me with blobs that look more like Rorschach tests than Christmas trees.
I used the recipe I found on Sweet Adventures of Sugarbelle (even if you're not baking go there and look at her adorable cookies). I used margarine instead of butter just because I hate the taste of real butter so I had to add a little more flour to get them the right consistency. Her recipe is great because it keeps it shape and doesn't need to be refrigerated.
 The finished product: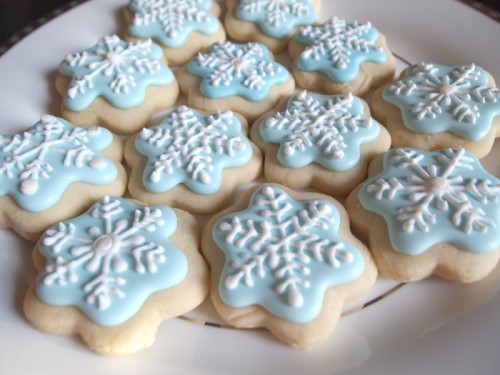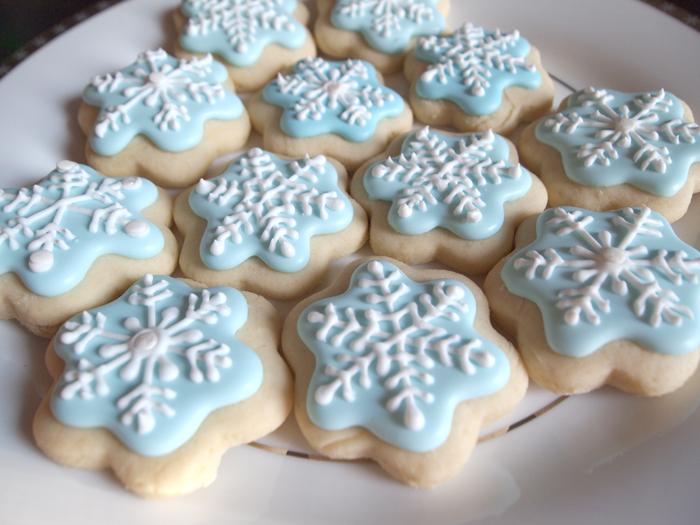 These actually turned out pretty well considering I have NO experience doing this. However, my ornaments kind of look like Easter eggs because I just used a round cookie cutter). Oh well, live and learn! At least I know what I can do in the Spring!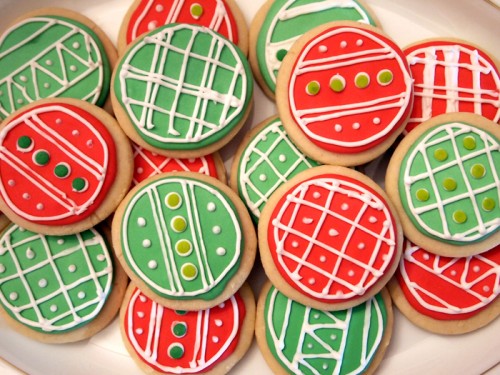 My sous chefs: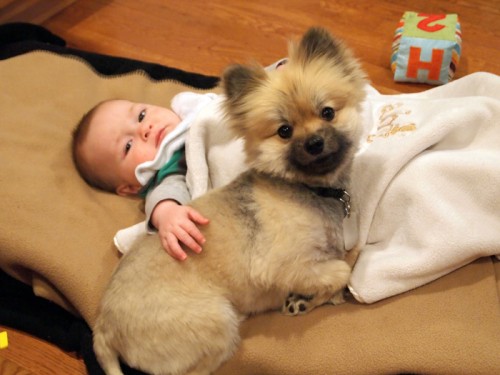 They were primarily there for supervising…although Satchel offered to taste test as needed.