Decided to put Black Friday to good use, so instead of waking up at 3 AM to get ridiculous deals on things we don't need, I created and ordered our Christmas cards (yea! so happy to check that off the list).
Husband made sure Baby E didn't crack his adorable baby noggin on our fireplace while I shot as many photos as possible in hopes that we'd get one good one. This isn't the photo we chose but one of the good ones. I think this outfit makes him look a little like a sock monkey.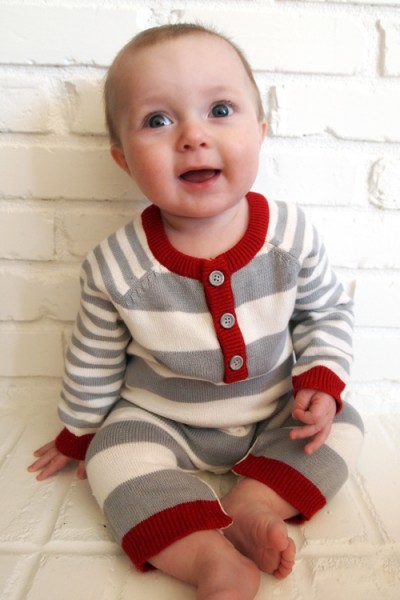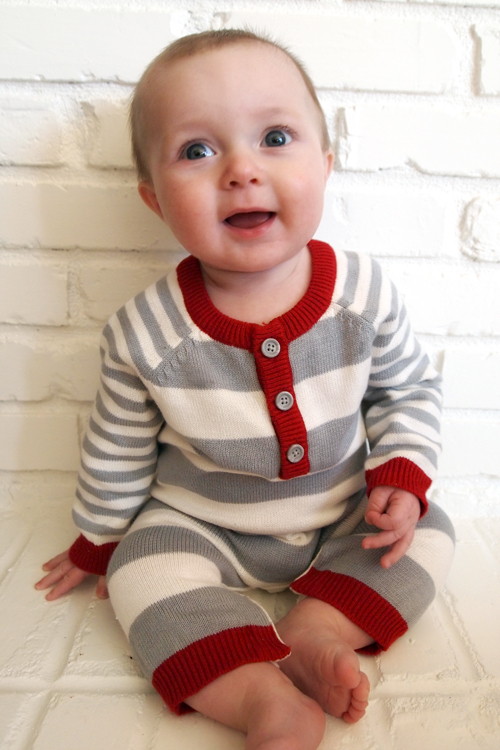 Minted.com inspired the design we ended up with. They have some beautiful cards PLUS you can upload your own photo to preview how it looks in different layouts. Which is awesome for us visual learners!