So I've been a little MIA recently, but mostly it's because I've been trying to get everything ready for the baby (see? I have a good excuse).
Anyway to make up for my absence I give you – photos of the nursery!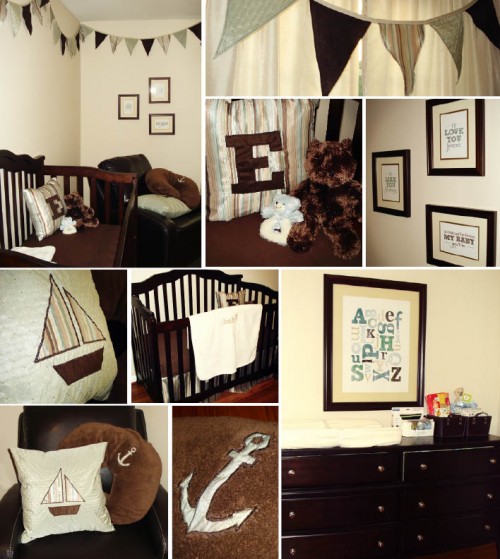 So happy it's actually livable now. I wanted it to be a very calm space. While I know babies need to be stimulated, I really only expect him to be in there when he's sleeping/nursing so I don't want too many distractions.
Here's the breakdown on everything:
We got from Ashley furniture (Dresser is called Naomi, chair is called San Marco). My husband was able to negotiate to get them both for $899 with delivery (he's so smart).
The dresser was a bit larger than we anticipated but now we have tons of storage space. The chair is a leather rocker recliner (so no need for an ottoman). Both are dark brown (I know they look almost black in the pics).
Crib: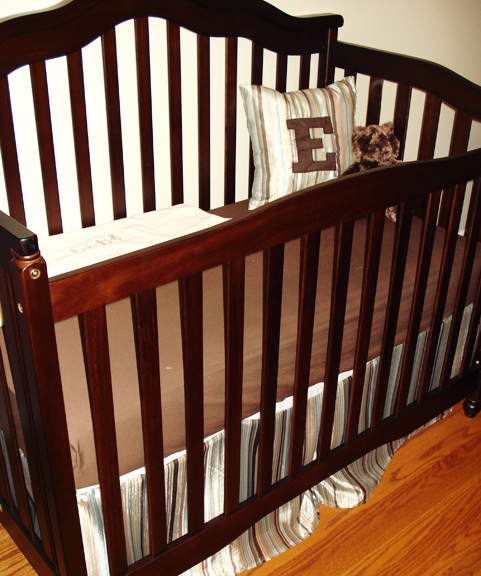 Caden Convertible Crib by Rockland from JCPenny. Originally it was $349 but it was on sale AND I found a coupon and got free shipping so we only paid $169.
Walls: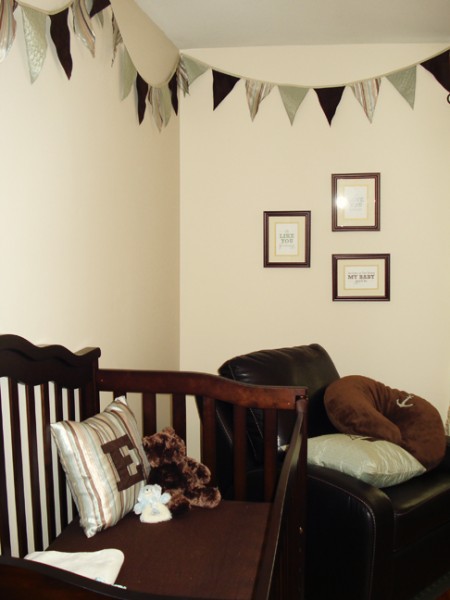 The furniture was delivered earlier than anticipated and we had to rearrange it about 10 times to get it all to fit – so I didn't have the mental stamina to move it all again to paint. In lieu of paint, I made some more bunting to add some color.
Wall Decor: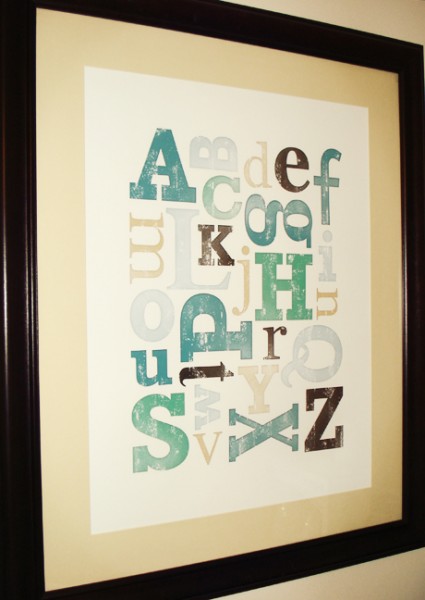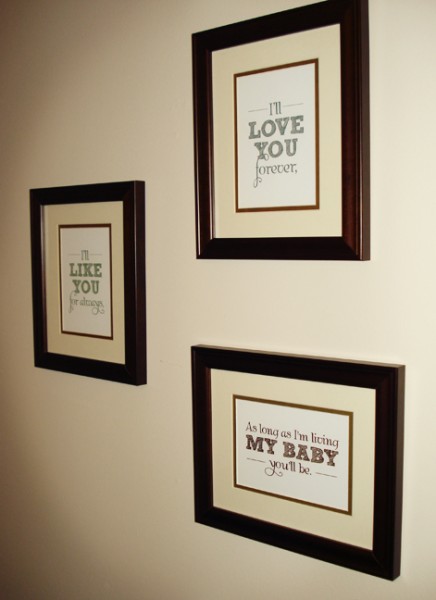 I designed, printed and framed everything myself. Since I'm a designer I liked the alphabet because it's got a nice mix of fonts. The smaller pieces are quotes taken from the book "Love You Forever" which my mom used to read to my brother.
Bedding: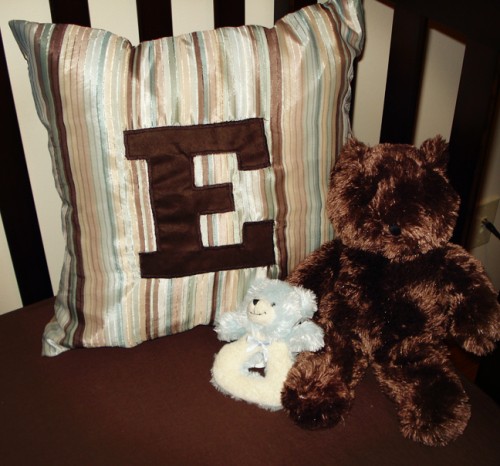 I also made all the bedding/pillows (I got a little bit overly-ambitious). I couldn't find anything I liked for a cribskirt till I found this striped material.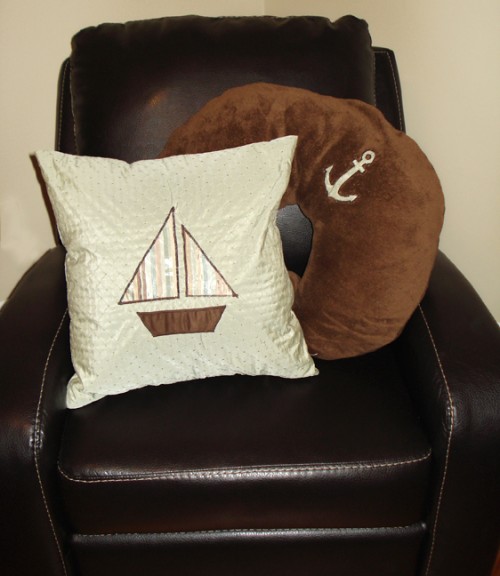 Since I had a decent amount left over I made the two matching pillows as well. Also I custom made my Boppy cover (more on that to come soon) so everything ended up matching. Whew! This baby has already become a lot of work and he's not even here yet!